Passionate about cooking, although living alone, Trinh Thao (35 years old, Hanoi) still works hard to cook every day. 8X shared, I feel that going to the market, preparing ingredients, cooking and then decorating beautiful dishes makes me feel much happier. Perhaps the kitchen is the place for her to relieve stress after tired and stressful working hours.
Cooking is Trinh Thao's passion
Trinh Thao confided that in the past, I learned to cook from my mother. Because her parents had to work and did not have time, they taught her to cook from a very early age. 8X learns from simple boiled dishes and then gradually cooks a perfect dish with 2 cooking dishes and 2 stir-fry dishes. "But at that time, I didn't have fancy decorations, just put out the bowls and plates. Only when the covid epidemic happened, I was in the category of precious covid, so I was "quarantined" at home from May 2, 2021 until January 1. 10/2021. During that time, I used to cook and learned how to decorate it beautifully, and I've been addicted to coloring ever since." Trinh Thao shared.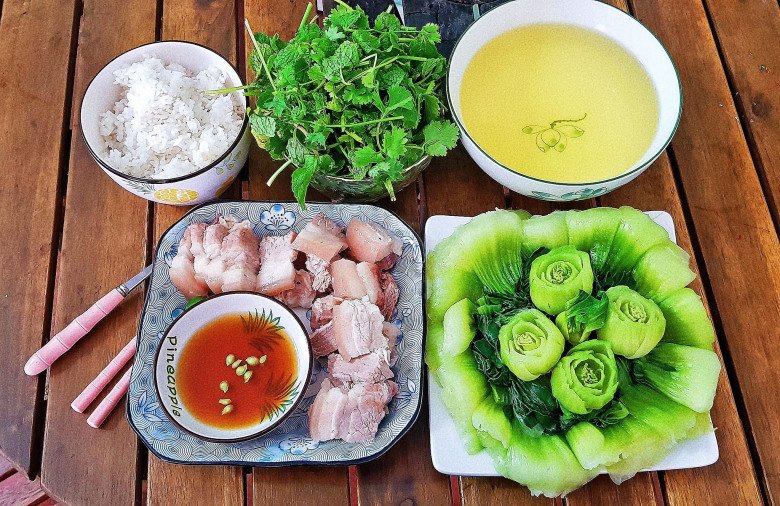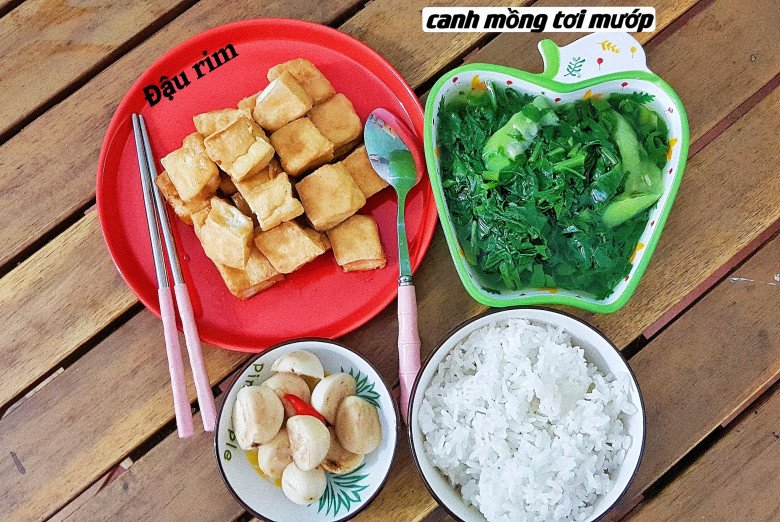 Although living alone, Thao rarely eats out. She herself always upholds the issue of food hygiene and safety. After a few times of food poisoning due to eating, gradually 8X went to school less and always cooked by herself. Sometimes when traveling, when she finds something delicious and attractive, she will go online to learn and then come back to try it. Gradually, cooking skills are also improved.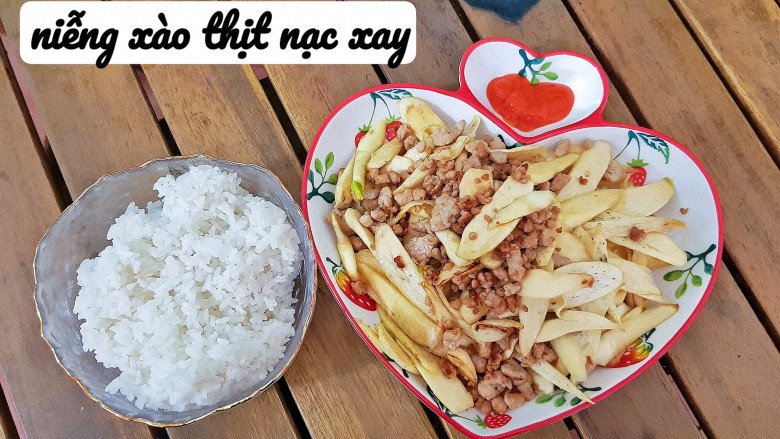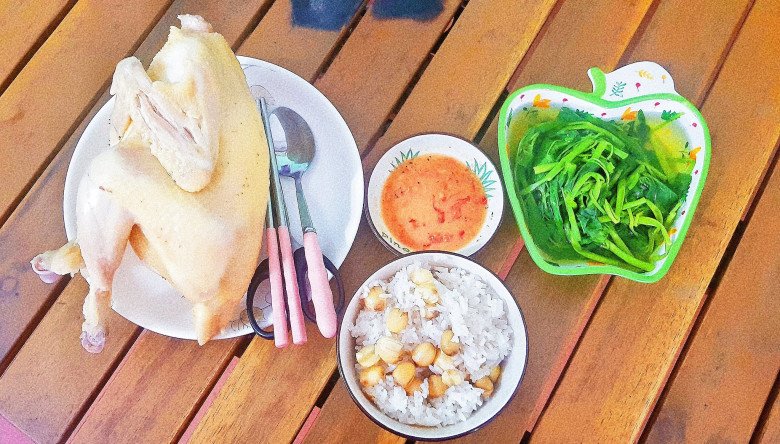 When she chose to live alone, often staying home alone, eating alone with her also gradually became a habit. She never felt sad or alone because of it."I feel comfortable, I will eat what I want to eat, I will do whatever I want to do, I will go to sleep if I want to sleep". 8X happily confided.
Although Trinh Thao finished eating alone, she invested a lot of time in her meal. On average, such a meal will need about 1 to 2 hours depending on the dish and Thao's habit of decorating, taking pictures and recording videos.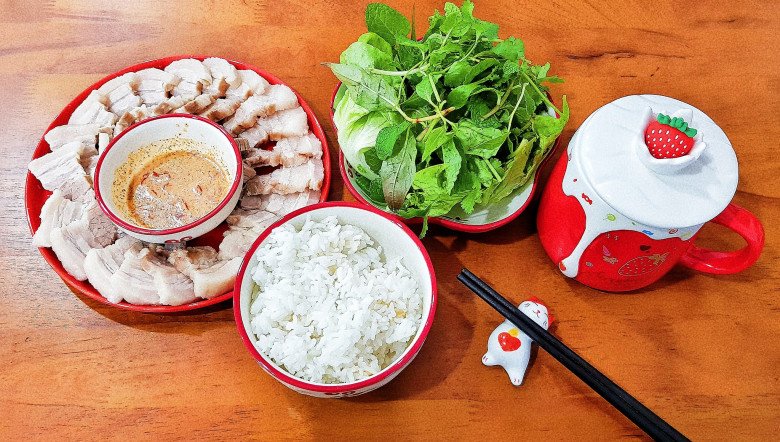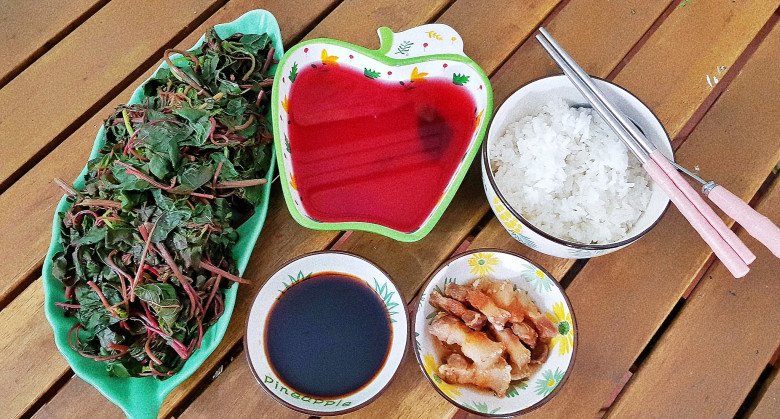 When processing dishes, 8X also pays attention to avoiding cooking incompatible foods that are not good for health. In addition, the amount of calories loaded into the body also makes the girl interested. The food must be delicious and beautiful but also not cause weight gain.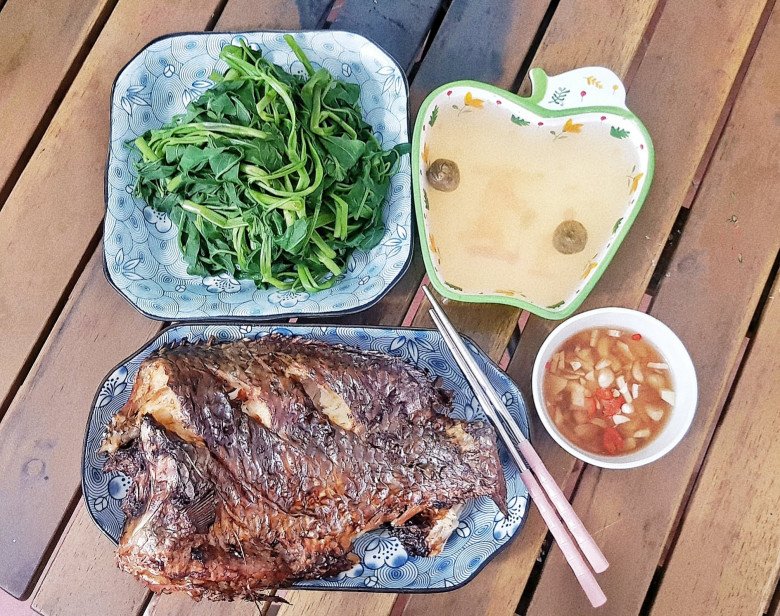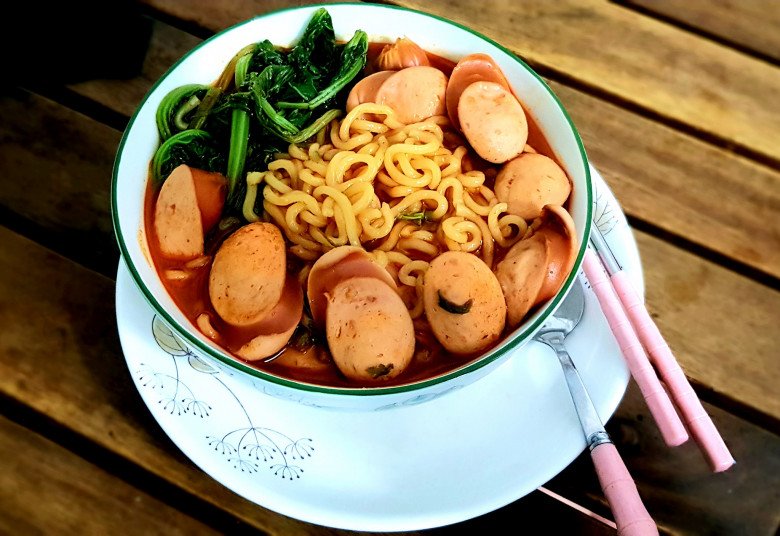 Because of her passion for cooking, Thao has never been bored with cooking. Being caught up in the cooking process helps her temporarily forget about everything, good for clearing the mood and at the same time having delicious food to enjoy.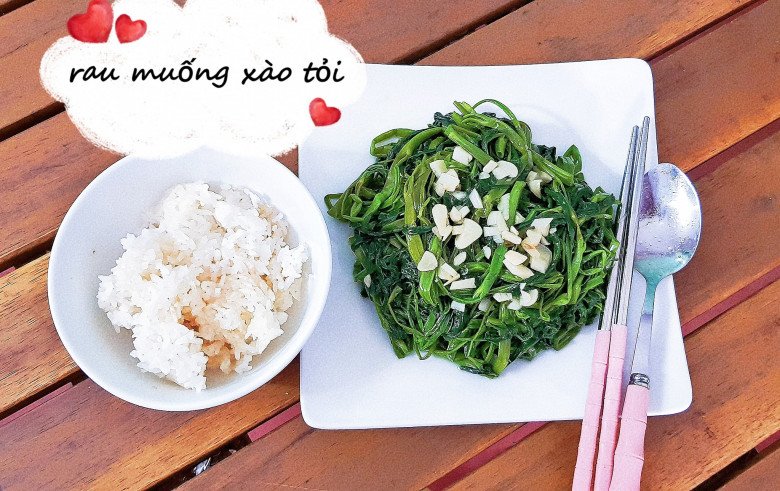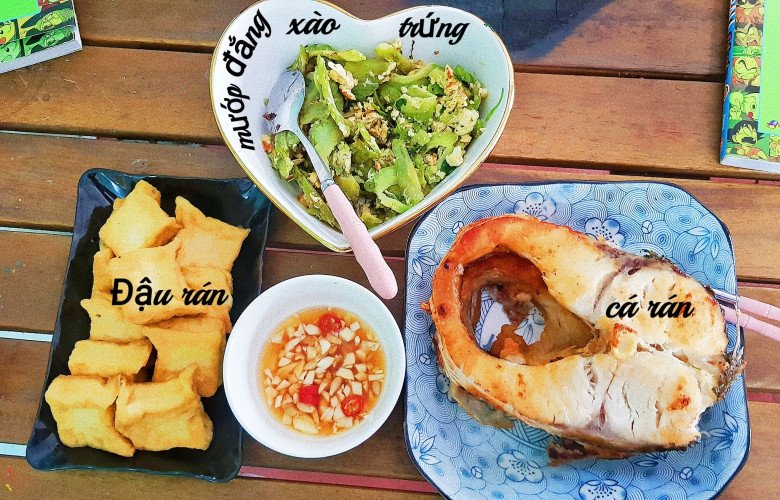 8X also said that each of his single meals will cost from 30-50 thousand VND. Lunch is Thao's main meal. In the morning alone, she will eat cereals, sweet potatoes, unsweetened milk, or nuts. And in the evening, she will only eat vegetables and fruits, to keep fit.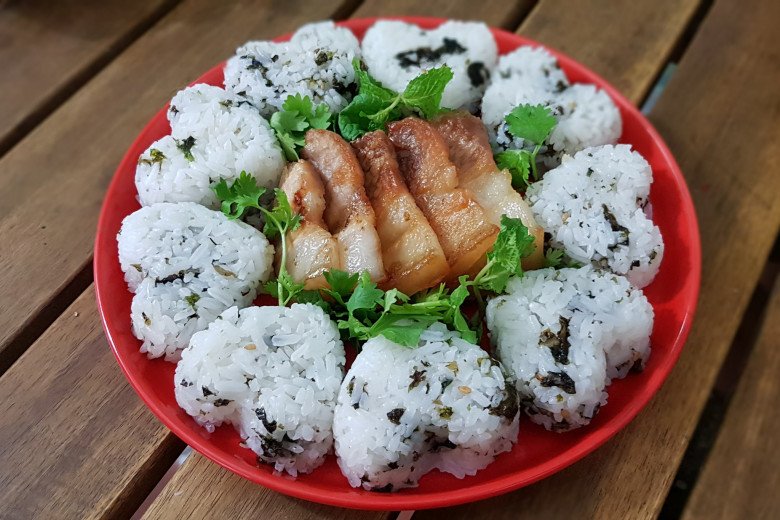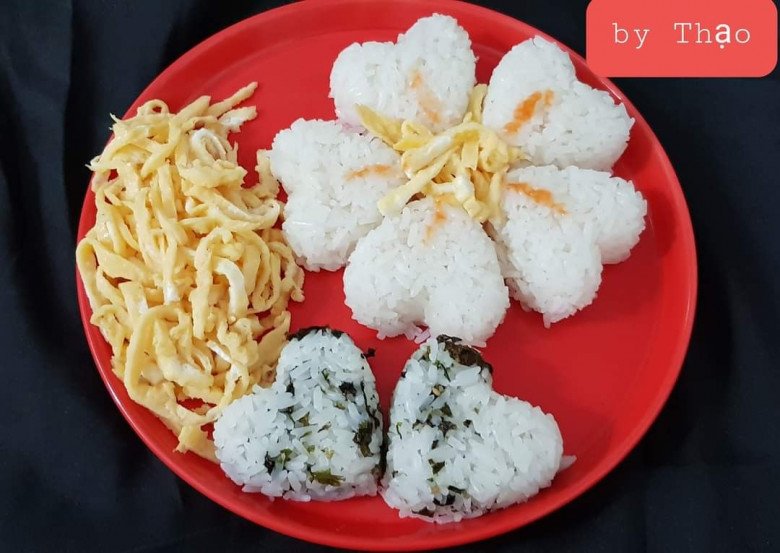 Sometimes, when he is free, 8X invites his friends over to his house and cooks for everyone to eat. Most of the dishes she makes on this occasion will be hotpot, grilled food… Perhaps thanks to her delicious cooking skills, she pays attention to each ingredient, and takes care of decorating the meal to make the meal more attractive, but no one has criticized her friends. a word.
Thao also said, "There was a time when I and a colleague of mine invited each other to lose weight. I got up at 4:30 am to prepare 2 lunches that have been fully calculated for the amount of calories, fiber, and starch loaded into the body to bring to the office to eat. She also praised it and didn't feel bad about it."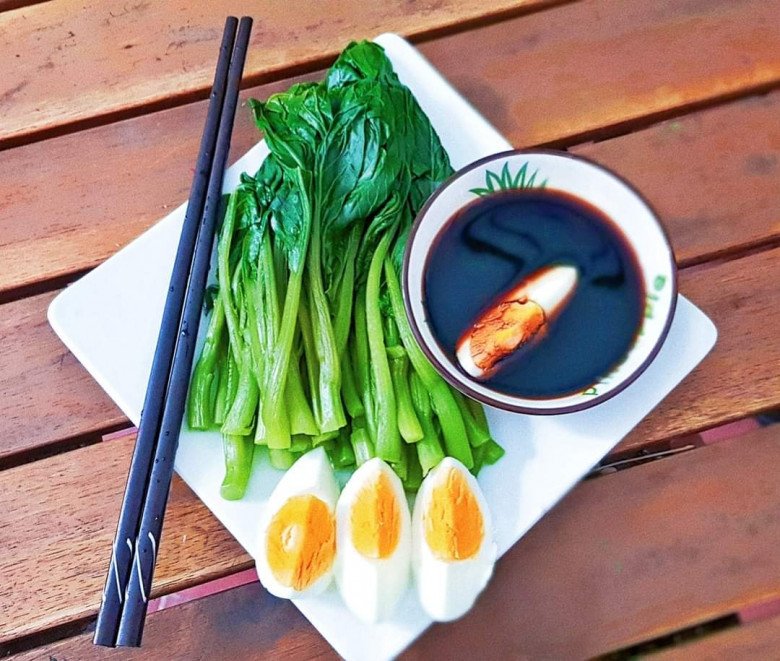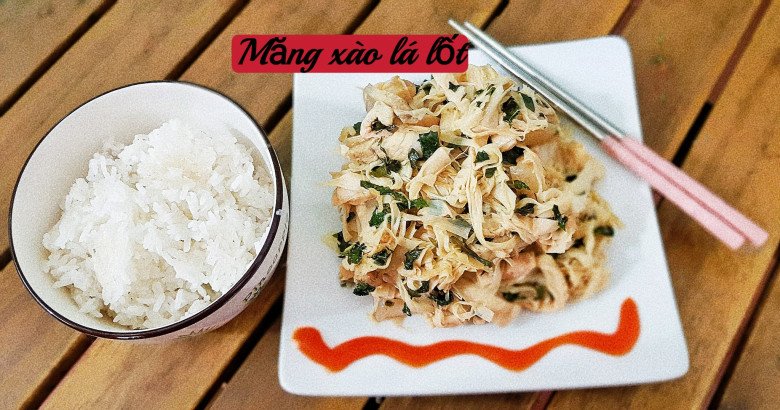 Perhaps, it was the compliments of friends that became the motivation for Thao to go to the kitchen more every day. She also said that, in fact, in a family, the time spent eating together is the most wonderful thing. Everyone has their own work, but when it comes to dinner, they leave everything together to eat and talk. Meals are also one of the factors that bind the family together.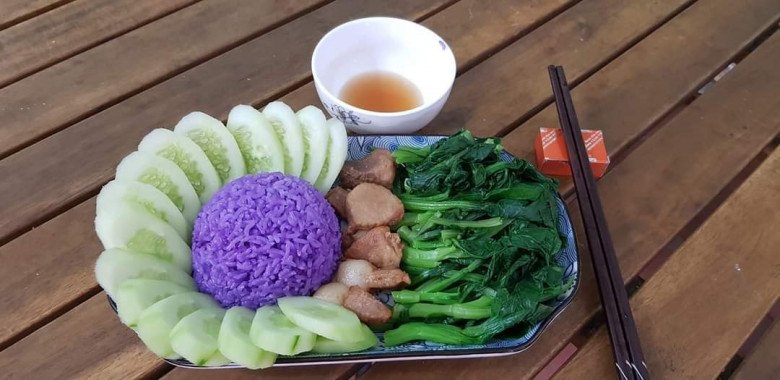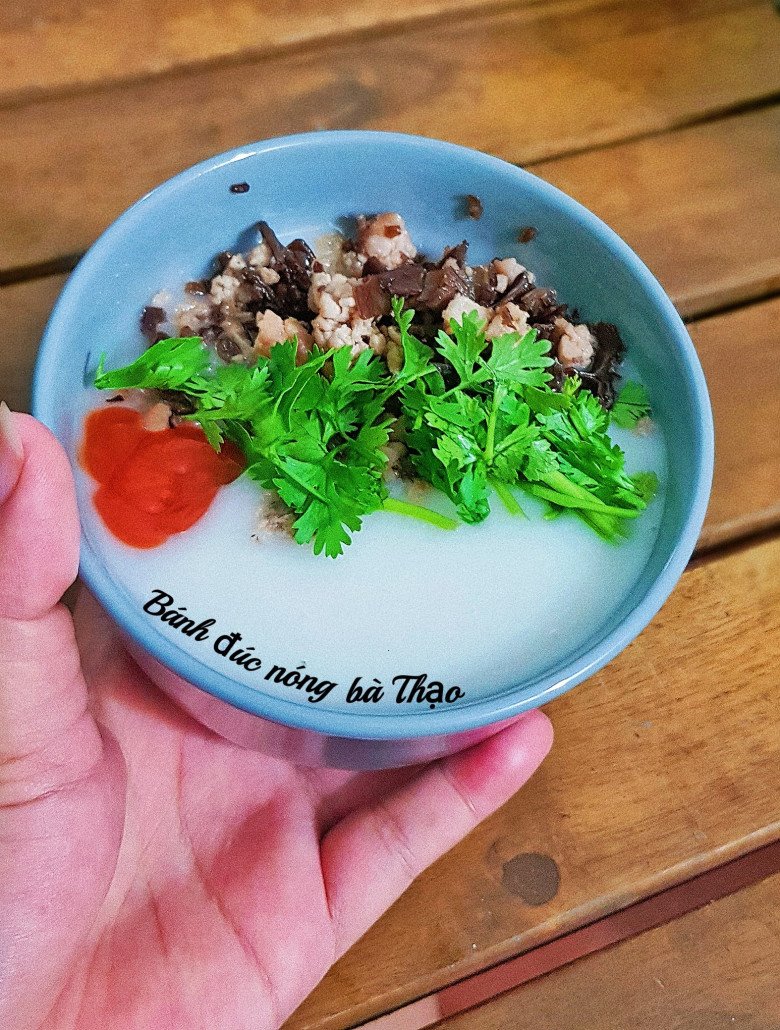 Currently, Thao has a lover. She always wanted to cook delicious food for him. A unique dish every day to avoid boredom. "It's also a boiled egg dish, but I will buy more quail eggs to create a beautiful chick. I think in the future, if I get married, I will also maintain the habit of cooking for my family." , 8X happily said.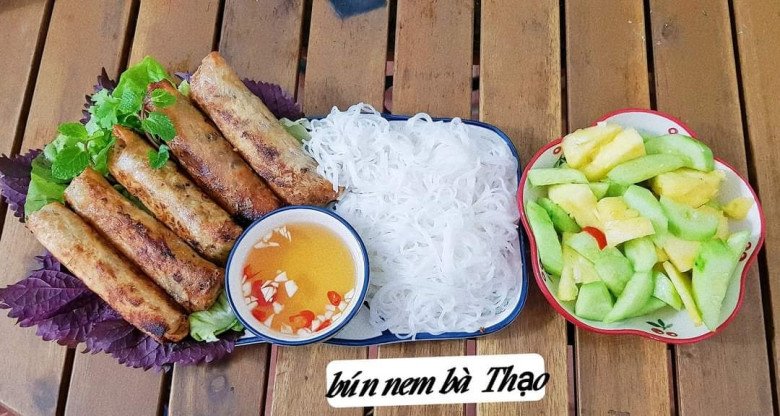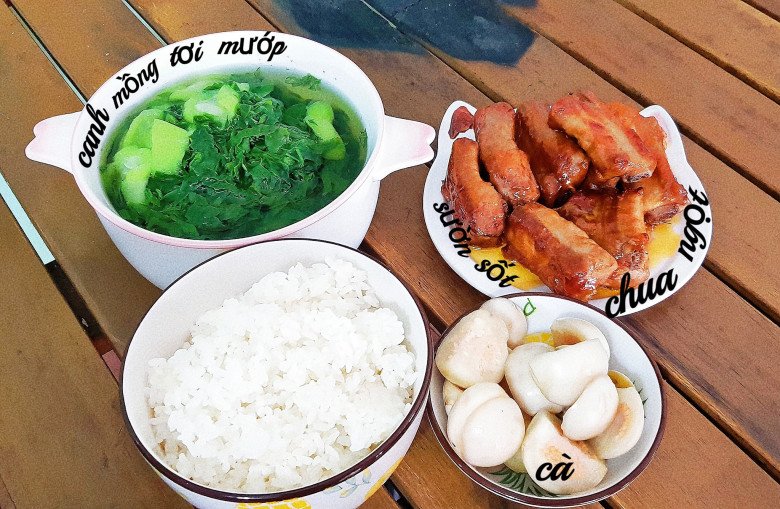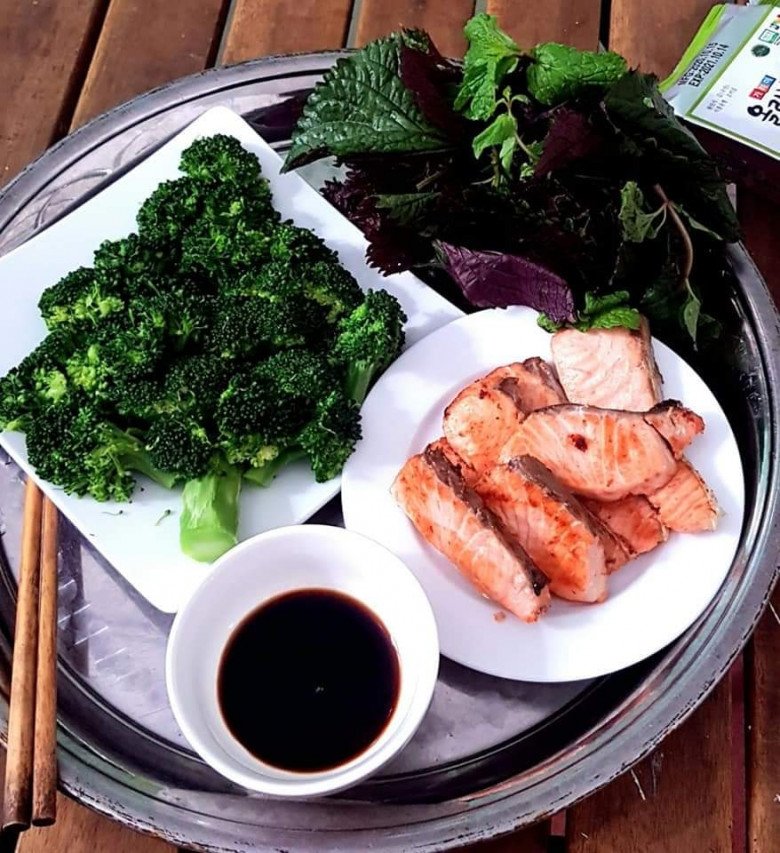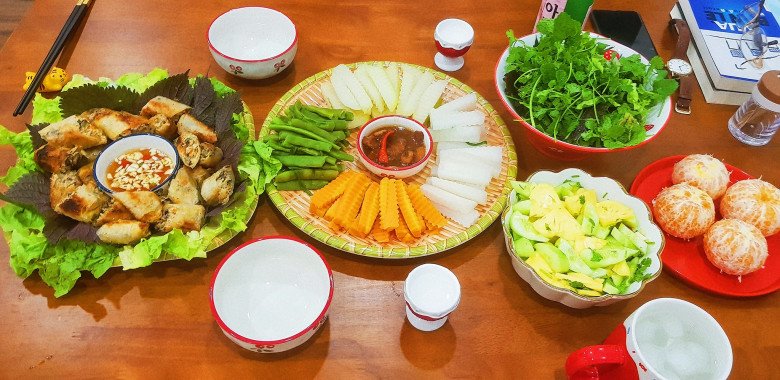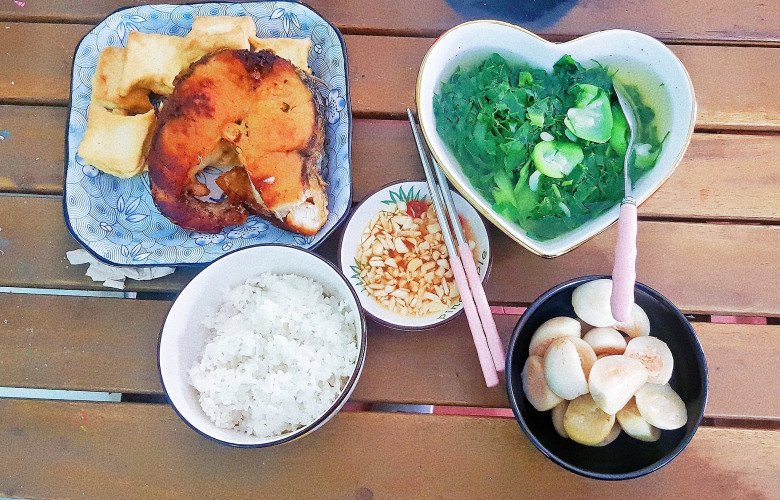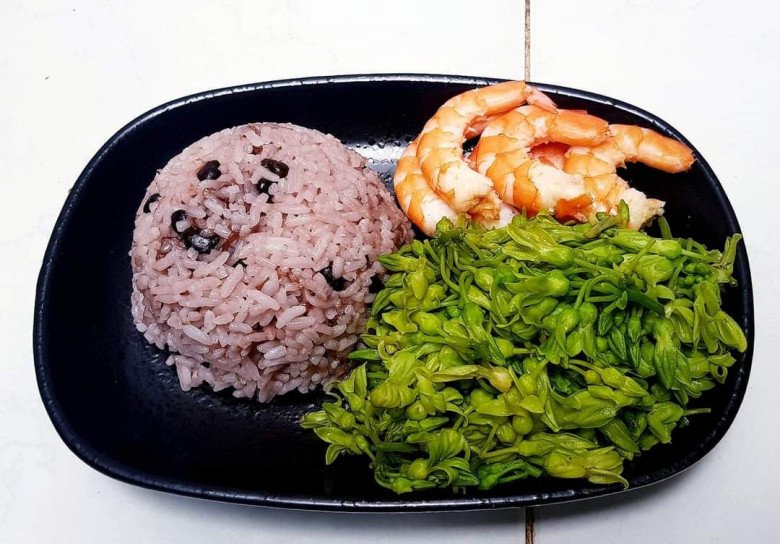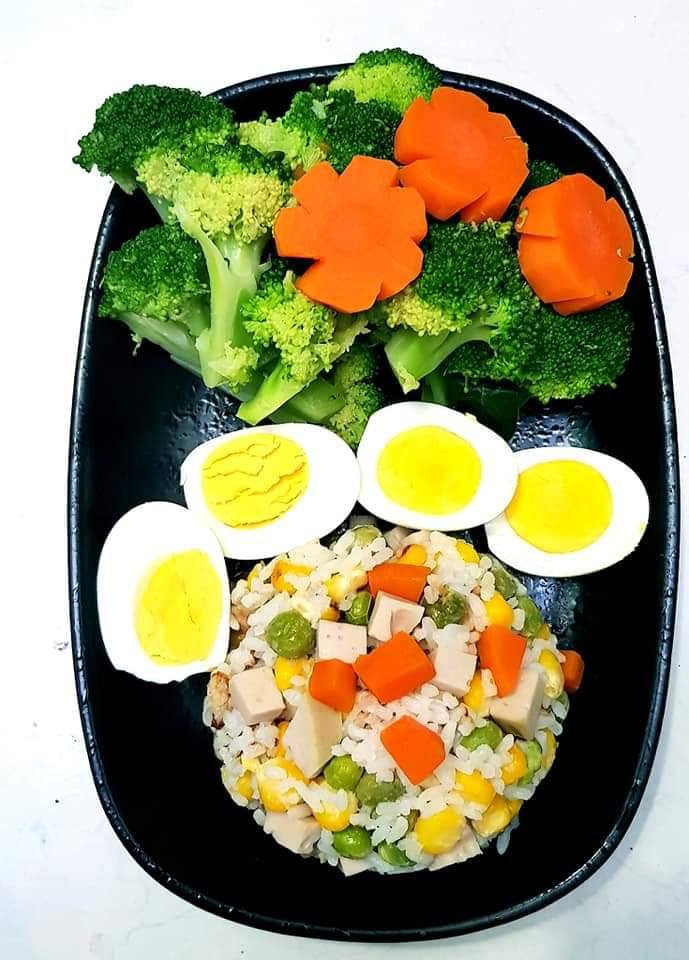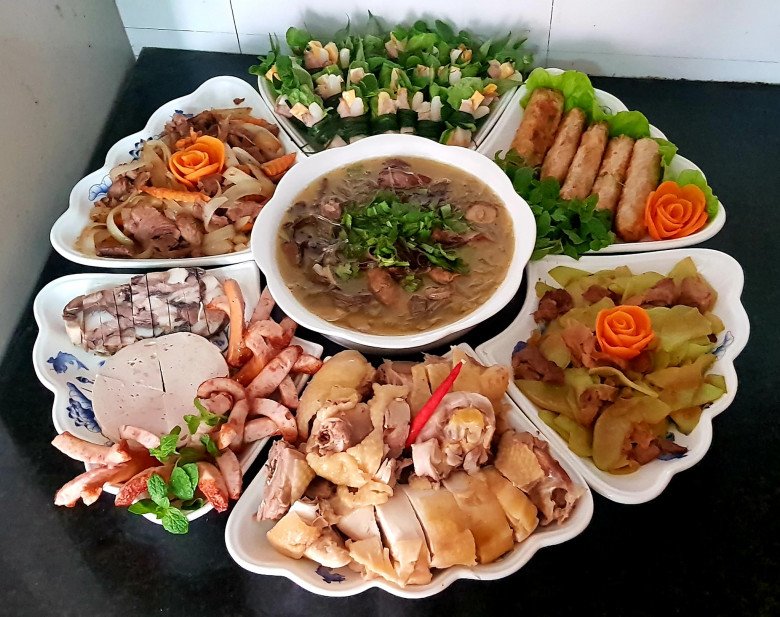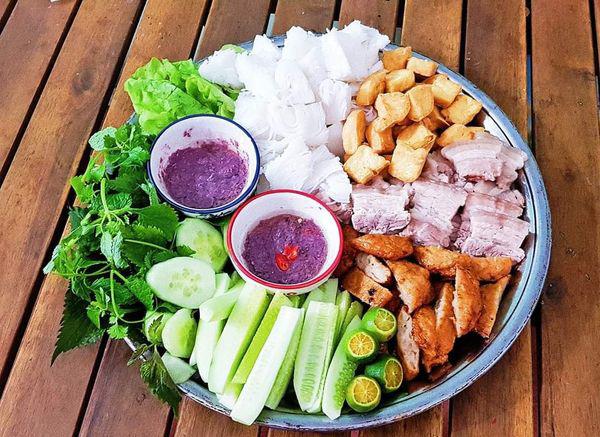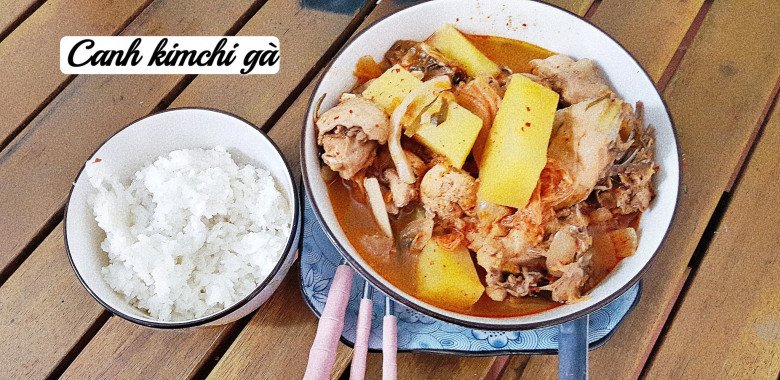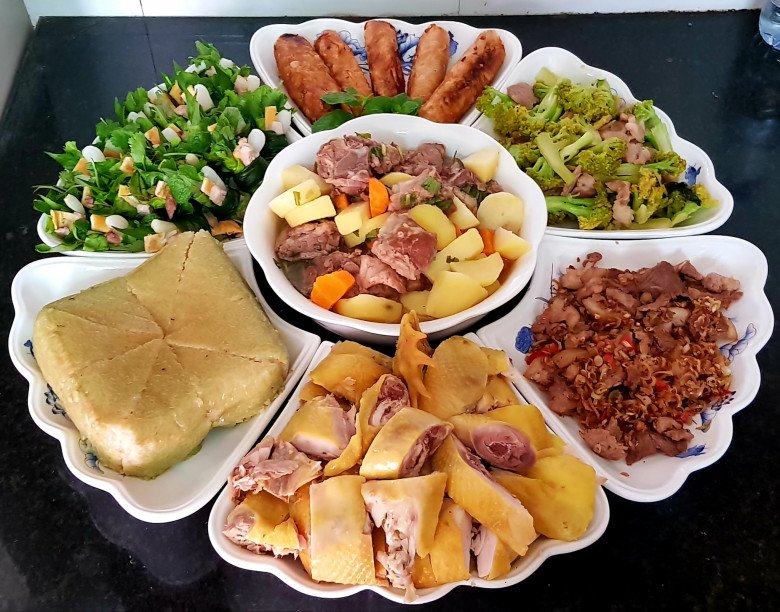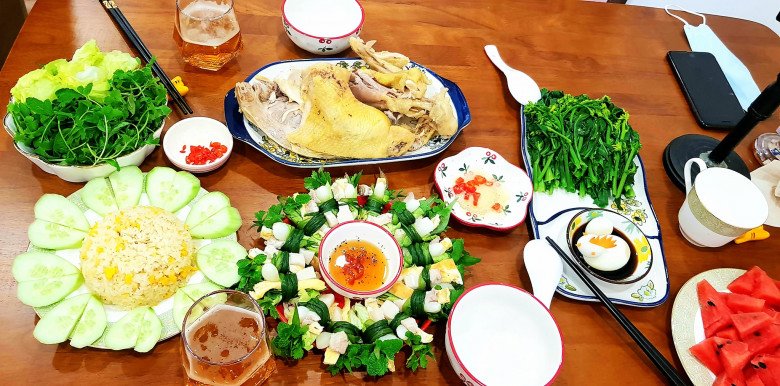 You are reading the article
8X loves to cook, shows off quality single rice, people with a family must also dream

at
Blogtuan.info
– Source:
Eva.vn
– Read the original article
here