Gia đình
A Hanoi girl marries an American man thanks to a cup of coffee at the fair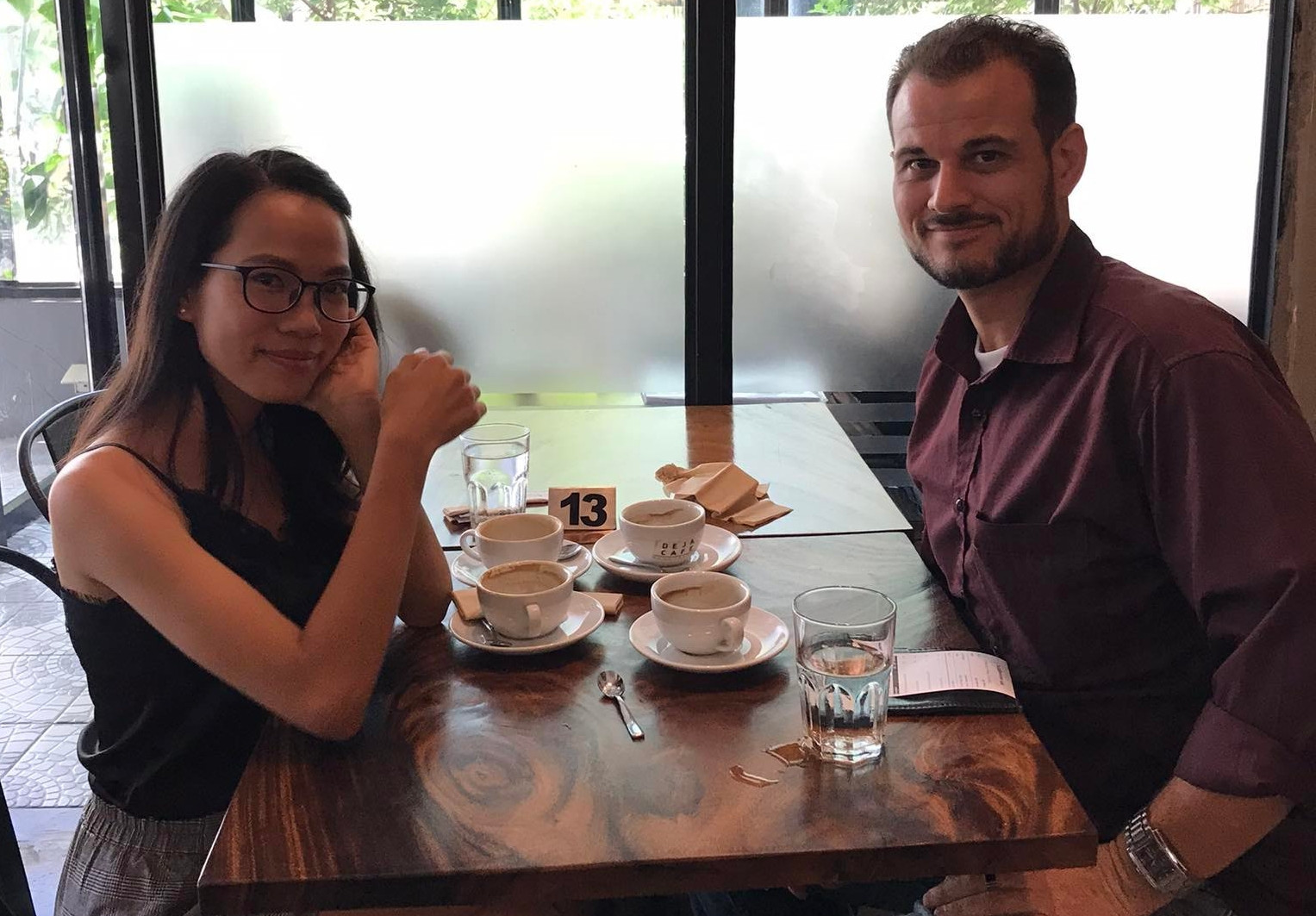 2009 – while being a freshman at university, Hong Ngoc (SN 1990, Hanoi) accidentally met Brice Smith (SN 1985, US nationality, working as a coffee restaurant chain developer) at the home fair. hotel customer at the National Convention Center, while he was giving people coffee to try.
Like many other guests, Ngoc and a group of close friends visited stalls in the fair, she went to Brice's coffee advertising booth and was invited by him. "Do you want to try some coffee?" Brice asked. "Is it free?" – Gem . When she learned it was a free item, she quickly accepted a coffee and business card that Brice gave her.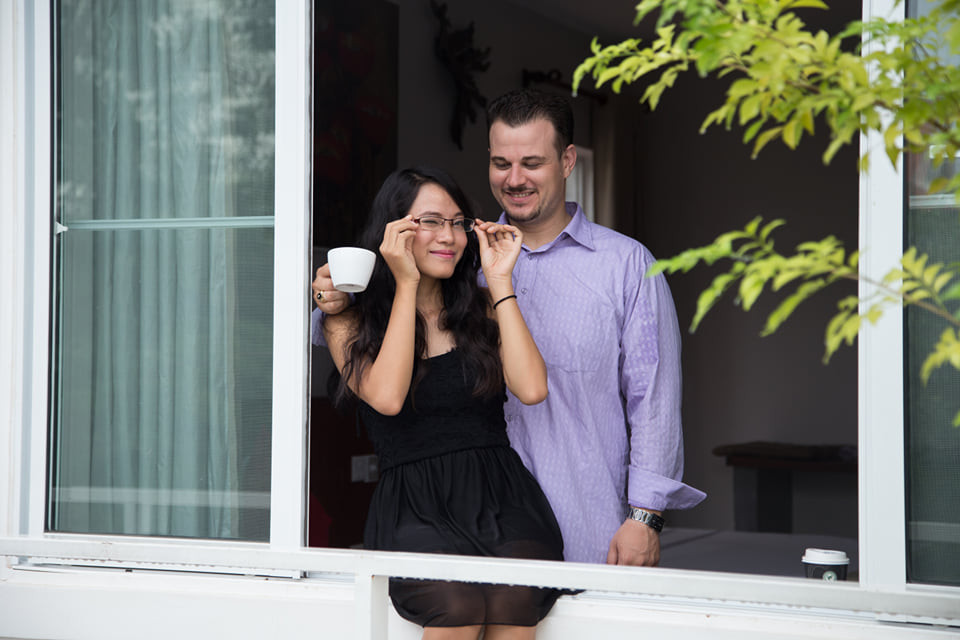 That meeting Ngoc confessed that he was not impressed with the foreign guy who worked at the coffee shop at the fair. But when she got back to the dormitory, she saw a business card with a phone number, and immediately texted with the content: "Thanks for the coffee!". A few minutes later, Brice quickly responded as if she had been waiting for the girl's text before.
Thought that the story would only stop at thank you, but shortly after, Brice sent other messages to start the story. He said: I personally noticed and liked Ngoc from the moment she passed the counter, so when giving coffee, he took the initiative to include the card.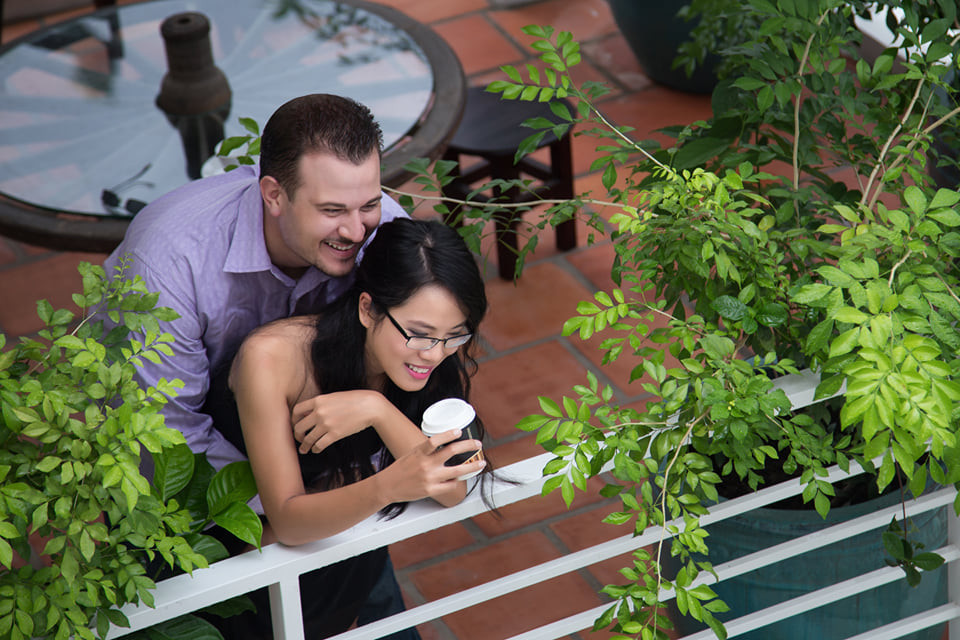 In the back and forth stories, Brice offered to help Ngoc learn Vietnamese, otherwise he would supplement her foreign language. Thus, the two have the opportunity to meet and talk more. Gradually develop feelings and enter the dating stage.
During the journey of love, Brice always cared, spoiled and wished to bring happiness to her girlfriend. When she first fell in love, Ngoc was still studying, so the two could only date on weekends. Every time they meet, the couple rides motorbikes around Hanoi to drink coffee and eat Ha Thanh's snacks.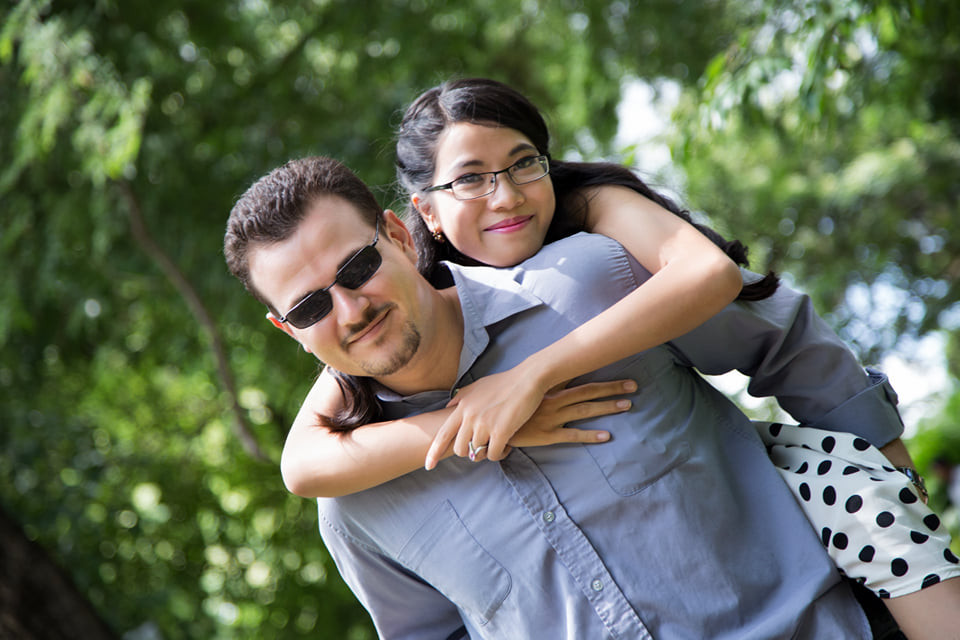 Ngoc said: "Brice is a very delicate and caring person to protect his girlfriend, from the smallest action like always opening the door, holding the door, when sitting at the table, he also pulls out a chair for himself to sit. When crossing the street, Brice always pulls herself behind him to avoid the lane. Or when he saw that his shoelace was loose, he bent down to tie it again without hesitation. Those habits have not changed until now."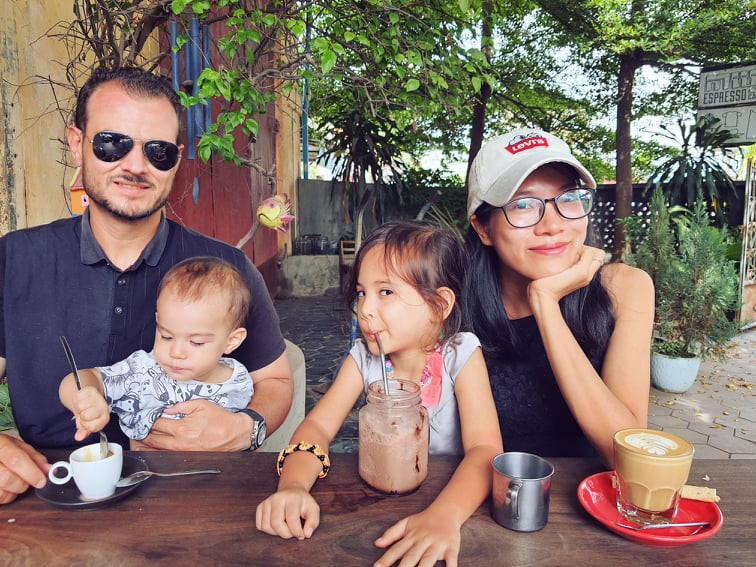 After graduating from university, Ngoc officially revealed her lover's information to her family.
When she heard the news, her parents were quite surprised because they did not think their daughter would fall in love with a foreigner, they were even more shocked when she said that she would follow her boyfriend to Phnom Penh – the capital of Cambodia with her boyfriend. (Because of the job of developing a coffee restaurant chain, Brice has to travel to many different countries – PV).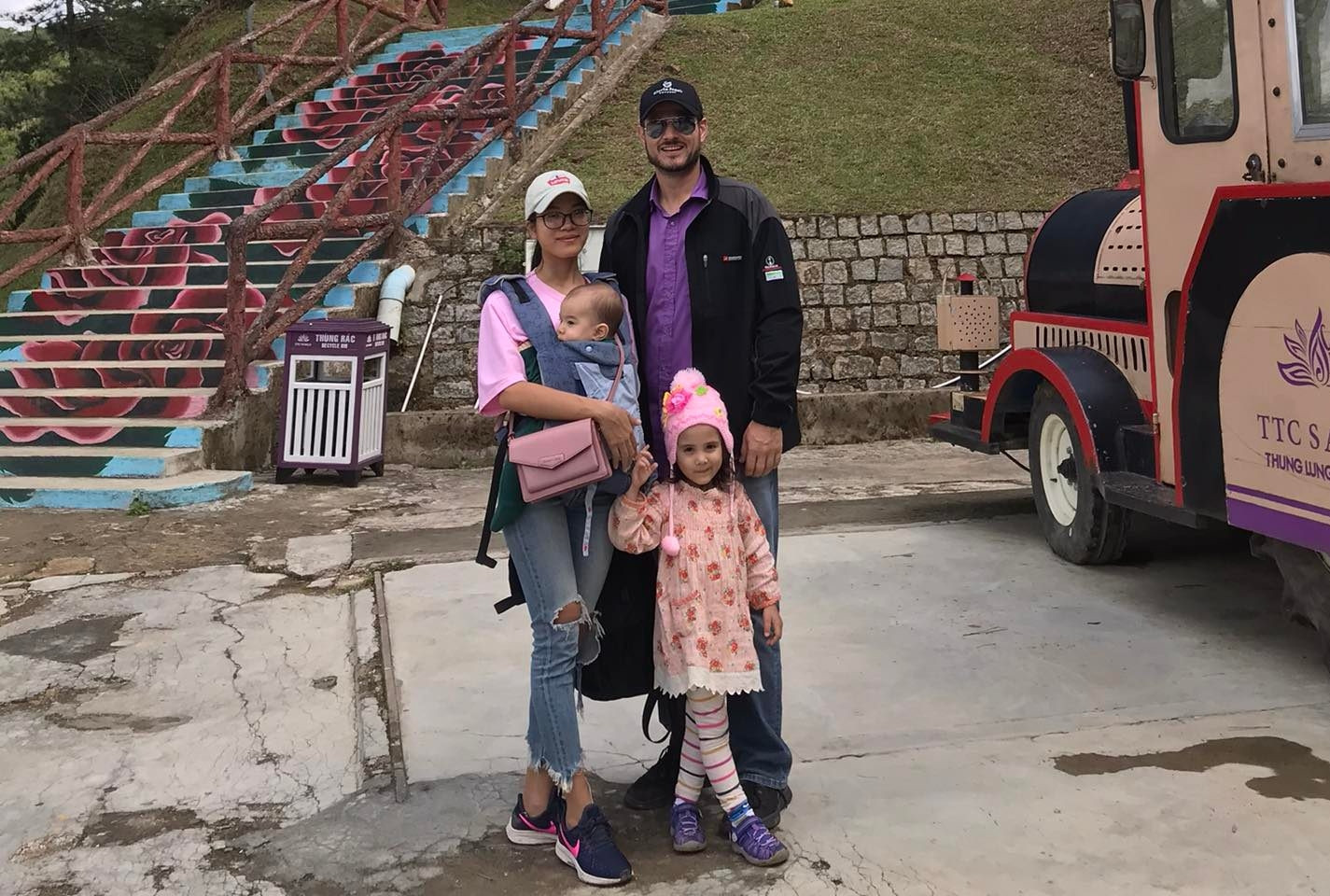 Fearing that Ngoc's family would forbid their relationship, Brice was determined to fly from Cambodia to Vietnam to ask her parents' permission to love and care for Ngoc. Witnessing the determination and sincerity of the American guy, everyone in her family from protesting and preventing was officially persuaded, allowing the two to be close.
On one occasion, when the two were walking on the beach, he hesitantly asked: "Do you agree to be my wife?". The proposal was unexpected and somewhat less romantic because there were no flowers and gifts.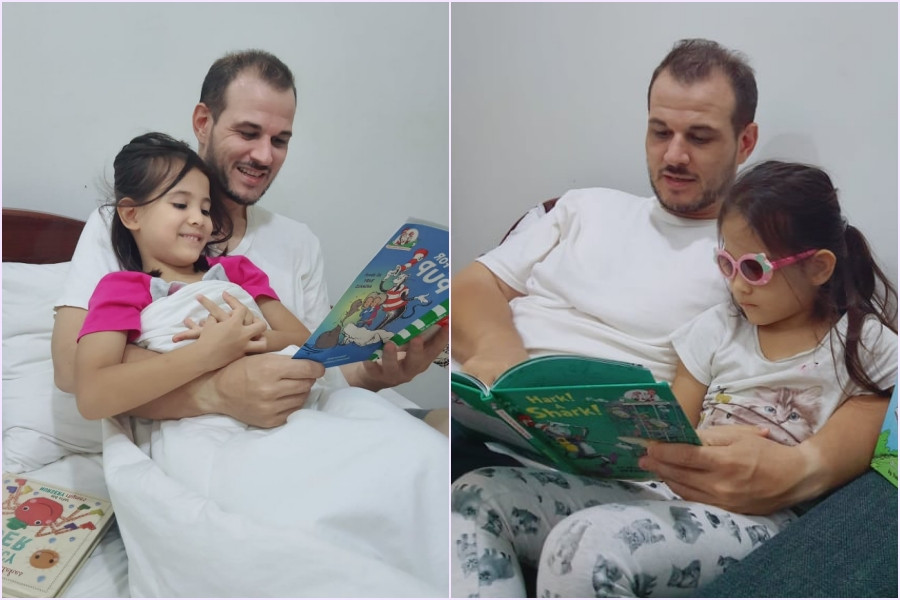 To make up for the shortcomings in the moment of proposing to his girlfriend. Soon after that, Brice spent several months designing a wedding ring for his future wife. He found and ordered gemstones by himself, then designed the ring design according to Ngoc's preferences.
In 2013, the couple registered their marriage, both held a wedding in Vietnam in 2014 and had a small party with his family in the US soon after.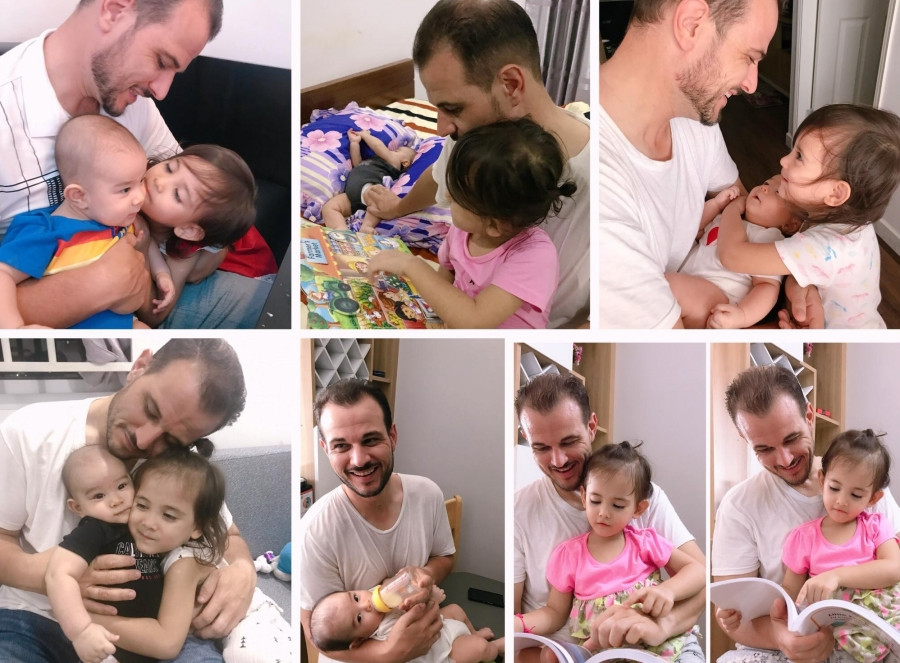 As a bride away from home, Ngoc is fortunate to have a loving husband's family. Every time she went to her parents-in-law's house, they took care of her as much as possible, always telling their son to treat his wife well.
In daily life, Ngoc always sets the rules of respecting each other and respecting differences. You can argue but not argue. After misunderstandings, the two always try to take the time to talk and find common ground.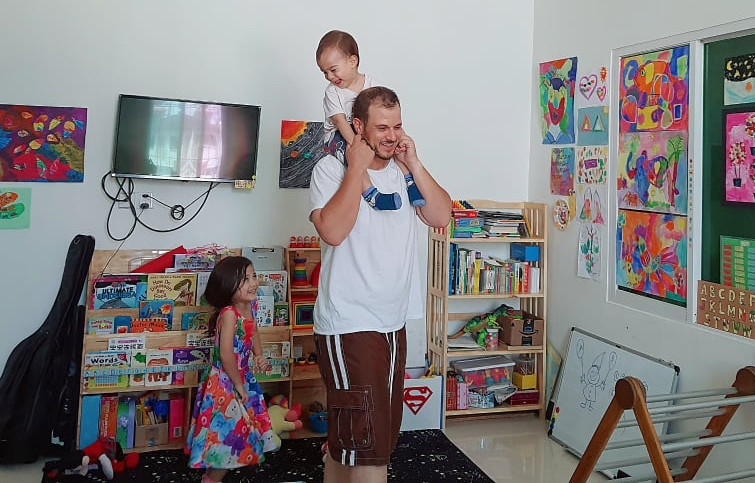 In order to connect the members, she cleverly included her husband in common family activities such as cooking together, playing with two children, showing that she is a responsible husband and father.
Having been together for nearly a decade, the life of the Vietnamese and American couple has not been too different, the most change is that the two's feelings for each other are becoming more and more passionate. Currently, the small family also has 2 more child members.
Like Loan
You are reading the article
A Hanoi girl marries an American man thanks to a cup of coffee at the fair

at
Blogtuan.info
– Source:
vietnamnet.vn
– Read the original article
here