As a mother, there will be very few sisters "playing big", willing to wear open front and back clothes. Because simply, after going through the process pregnant After giving birth, the mother's body is no longer toned, slim, and beautiful like when she was a girl. Instead, the belly will have "a basket of fat", dark skin, bulky people, excess weight …
But recently, the "expensive show" female MC Hoang Oanh confidently showed off her sexy bare back with the words "drop hearing: "This status has no cap. This status only has Oanh". In the picture, the 1st runner-up of the Miss contest women Vietnam in pictures in 2012 wears a red polka dot dress designed in a camisole style to show off her bare back and sexy back. And even though she didn't wear elaborate makeup, her hair was in a neat high bun, but Hoang Oanh's cheerful demeanor and bright smile made her beauty even more prominent.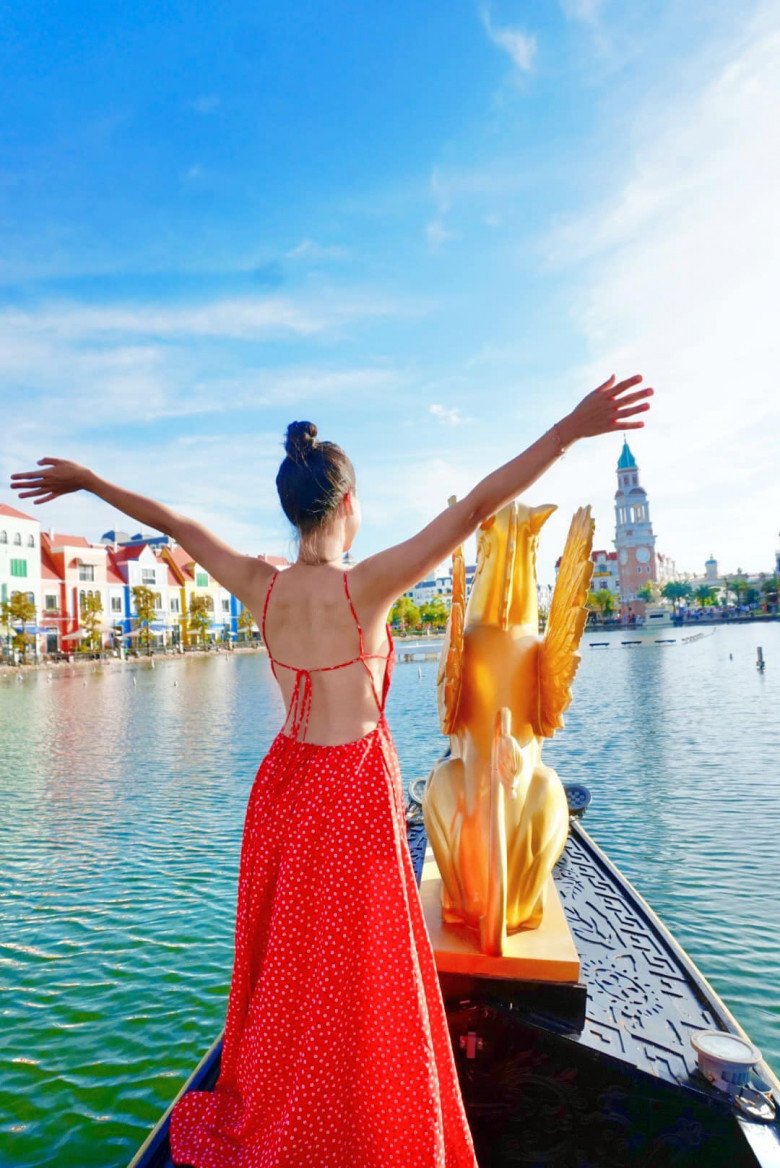 After the divorce from her husband, MC Hoang Oanh wore the "every time dare" dress to show off her body and sexy bare back.
Actually, this is not the first time Hoang Oanh has worn this dress. Not long ago, the most popular female MC at the 2014 HTV Awards used to wear this dress to show off her sweet "muse" beauty, completely different from the image of an elegant and luxurious Hoang Oanh in costumes. discreet.
The red polka dot dress with a bib collar not only highlights her smooth white skin, but also helps the mother of 1 thoroughly show off the advantages of her figure. Such as thin shoulders, sexy undulating collarbones, elongated arms. The most special is the toned waist of the ant and the bare back with a "deadly" attractive back groove.
Because of this difference, at that time, friends and netizens all rushed to praise Hoang Oanh's beauty. However, the female MC "confessed": "It's been a while since I dared" when a friend compliments: "Bare back is so sexy, sister".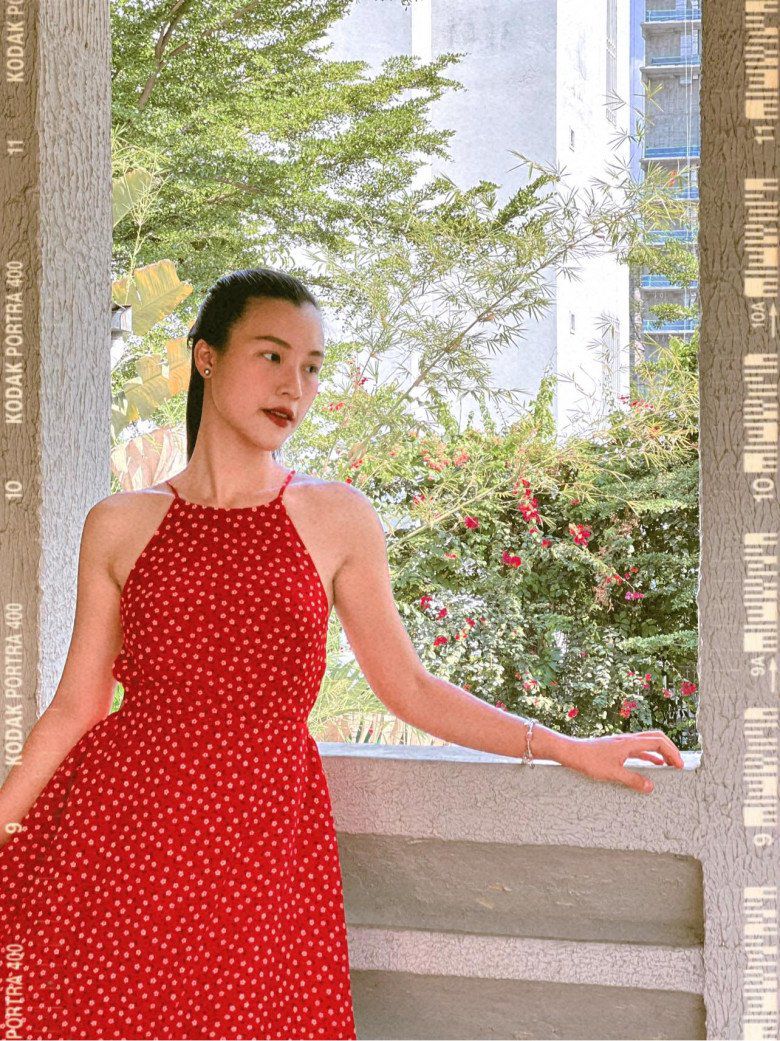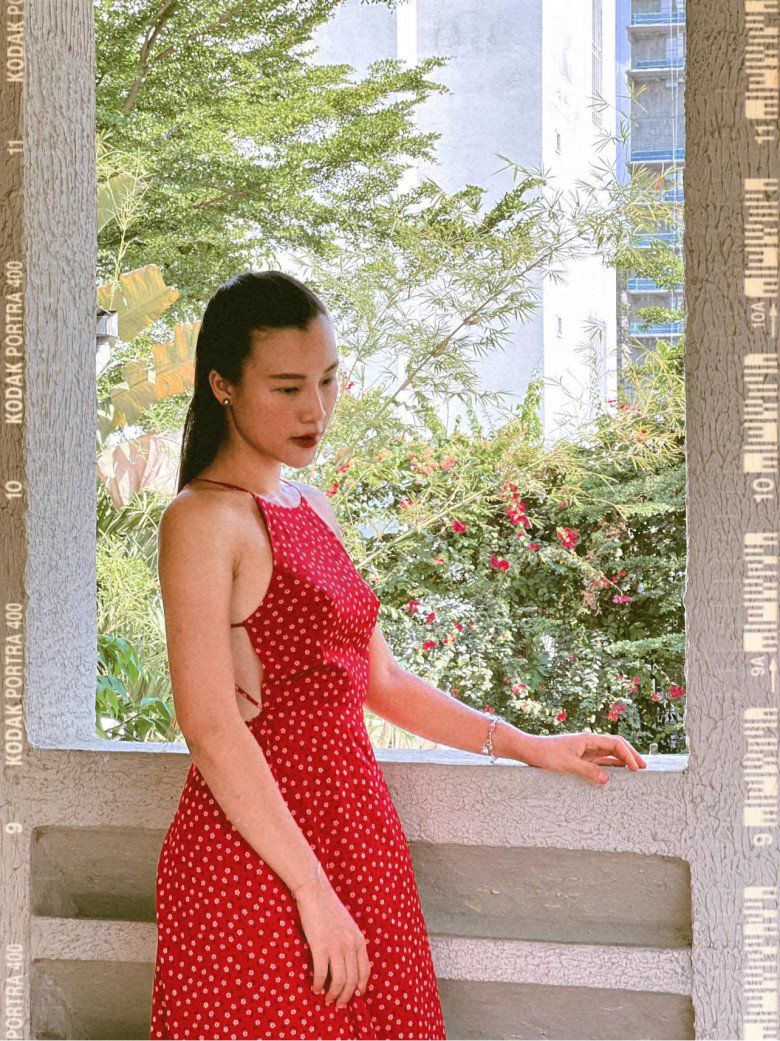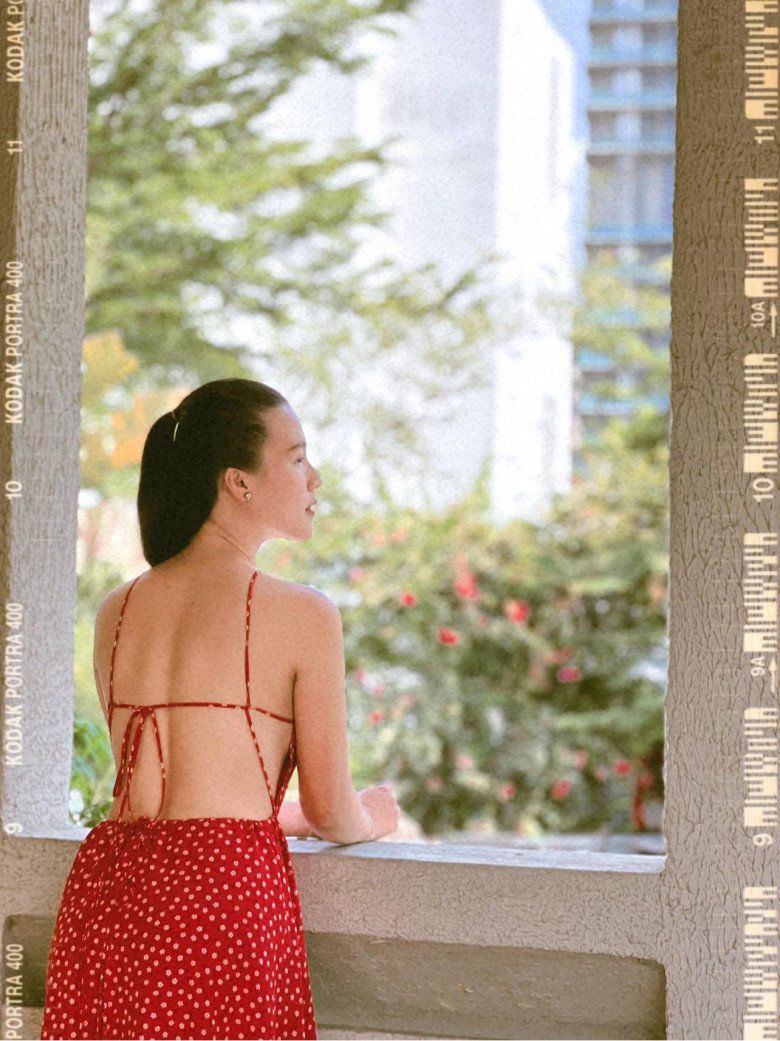 Hoang Oanh once wore this sexy dress to reveal her sexy "bee-belt" look.
Looking at Hoang Oanh's slim body, "my tailbone" at this time, few people probably know that she was criticized by her husband when she gave birth to a child. At that time, Hoang Oanh had just gone through a difficult pregnancy and childbirth alone. When the child was 2 months old, she carried her child alone to Singapore to reunite with her Western husband – Jack Kevin Cole. The joy of meeting each other was not enough, Hoang Oanh was "stunned" when she saw her husband reminding her well "Let's get back to this shape" when posting an old photo of the couple on their personal page.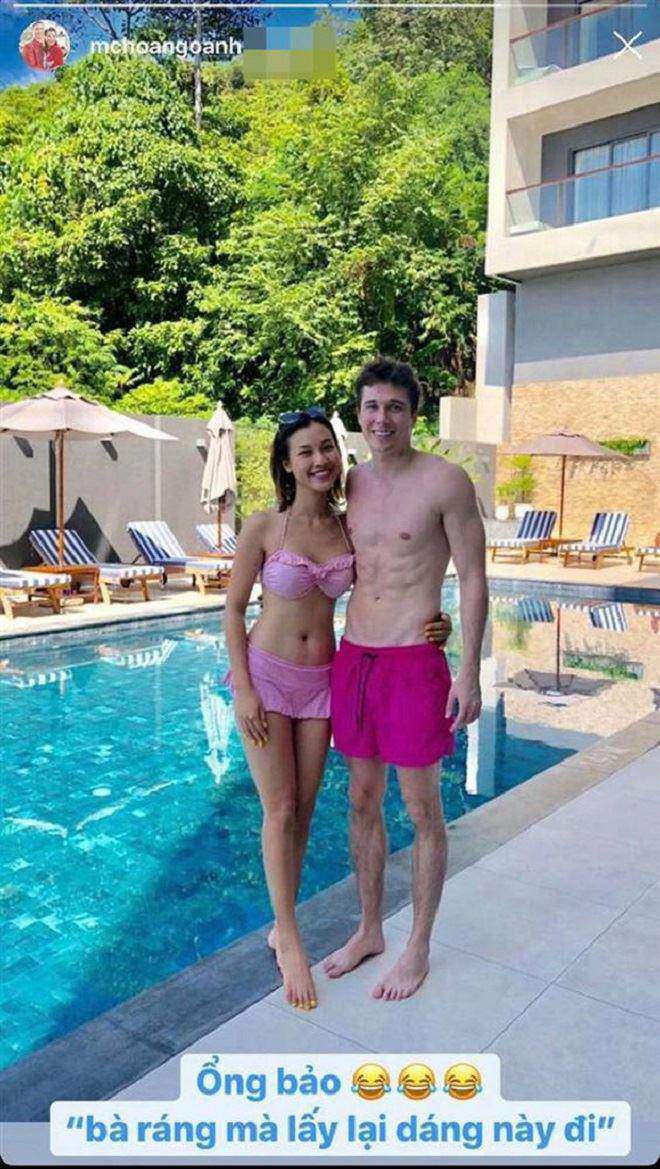 After giving birth for about 2 months, Hoang Oanh was criticized by her husband for her "birth mother's" body, cleverly reminded about losing weight after giving birth.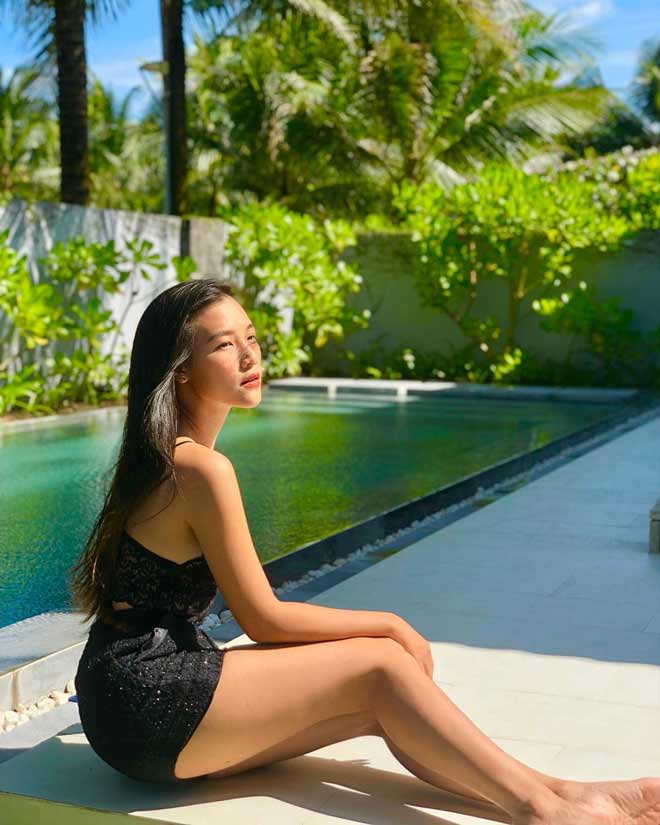 Therefore, Hoang Oanh has implemented a Keto diet combined with light to high intensity exercise to "fit".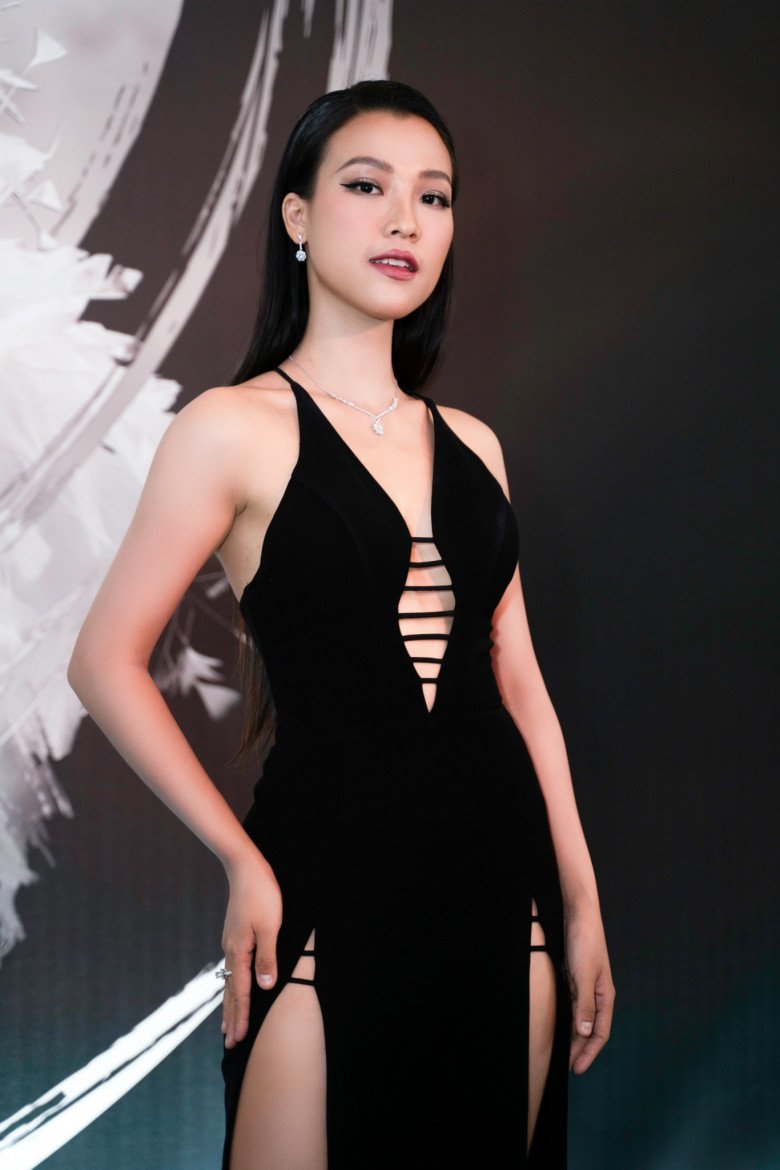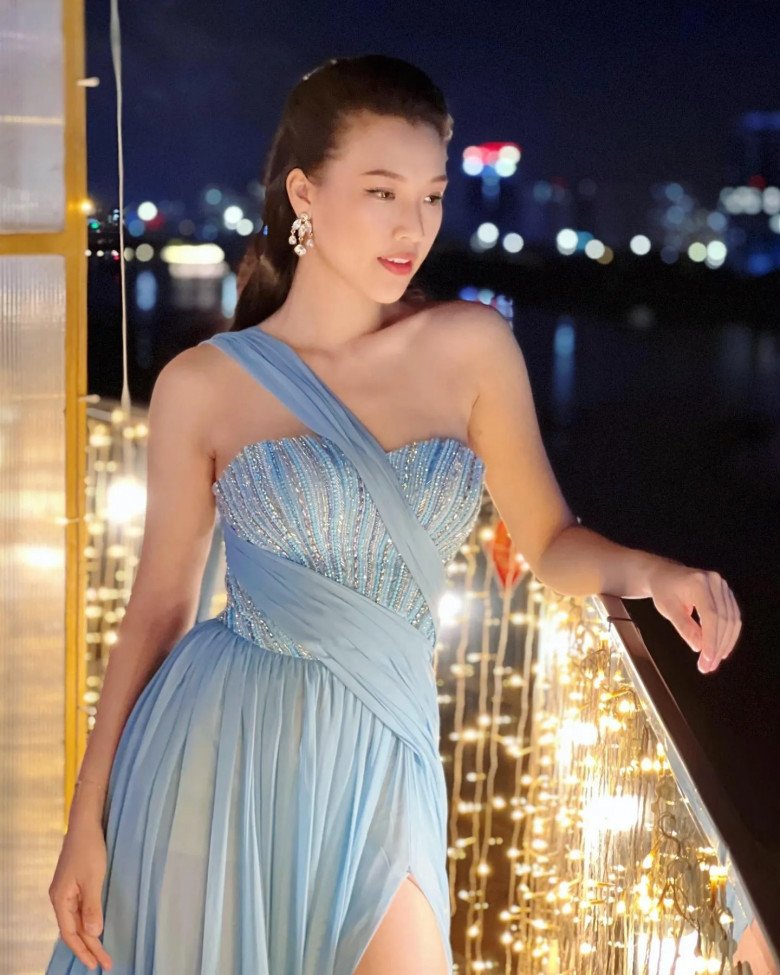 As a result, soon she completely regained her "thousands of people" body, even looking more beautiful than she was when she was a girl.
To "revenge", Hoang Oanh chose a Keto diet with the principle of 5-10% carbohydrates, 20-25% protein and 70-80% good fats to reduce belly fat. In addition, when her son was 5 months old, the queen returned to training with light intensity and gradually increased her weight over time under the guidance of the coach. So it didn't take long for Hoang Oanh to regain her "top of the roof" physique.
After the divorce from her husband West, Hoang Oanh increasingly affirmed her position as she was still the "expensive show MC" when she continuously received many invitations to host the program from partners. And whether wearing a gorgeous evening gown, body-hugging bodycon dress or loose and comfortable dresses and dynamic sets, Hoang Oanh always stands out.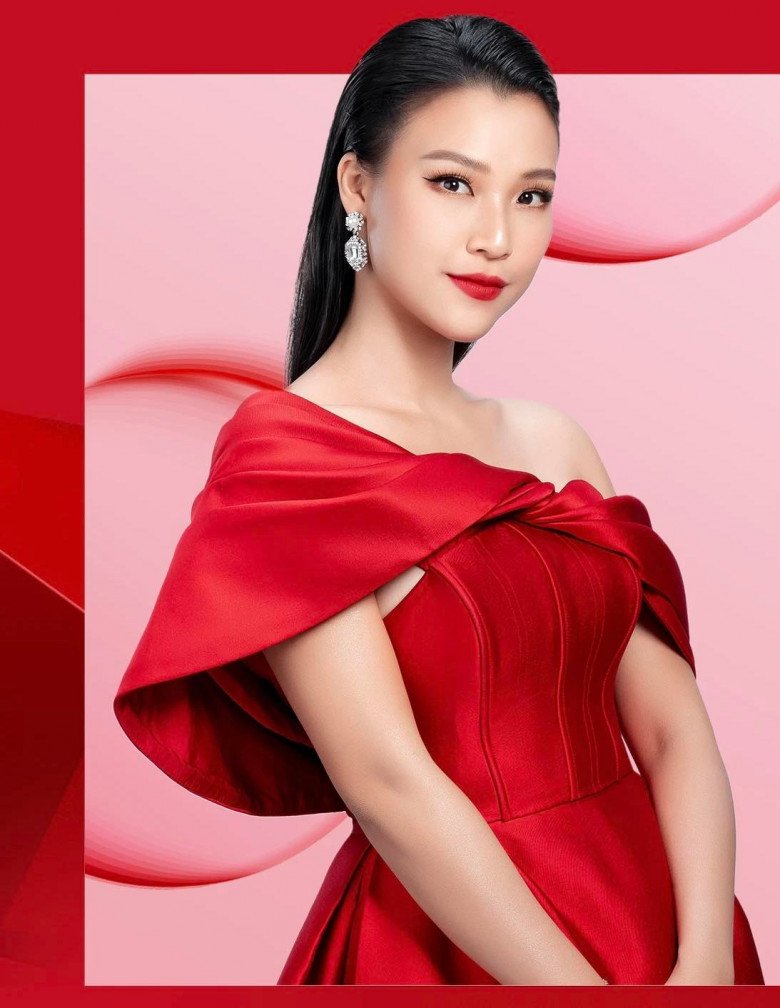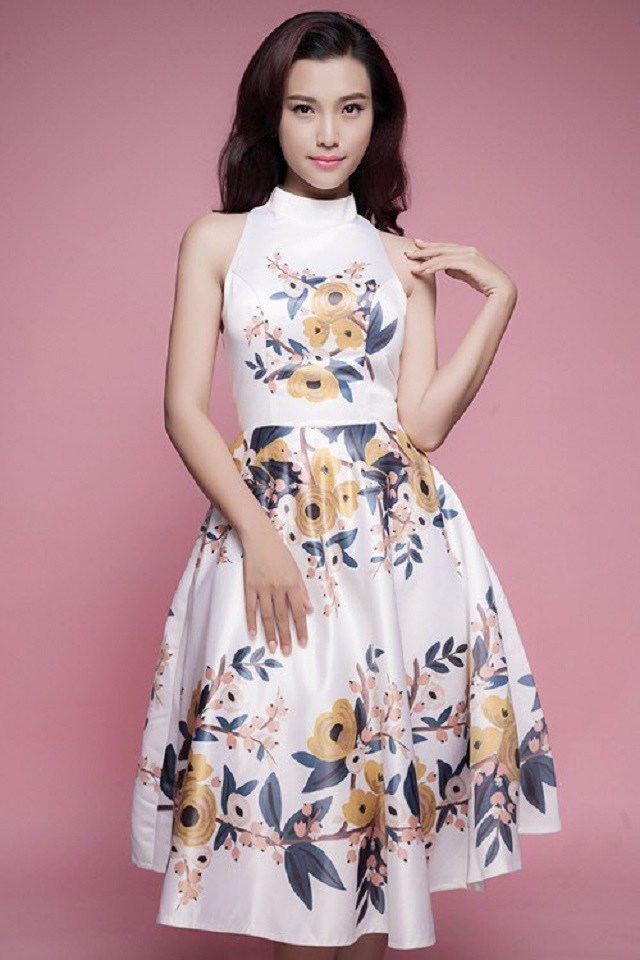 And though I put on a gorgeous dress…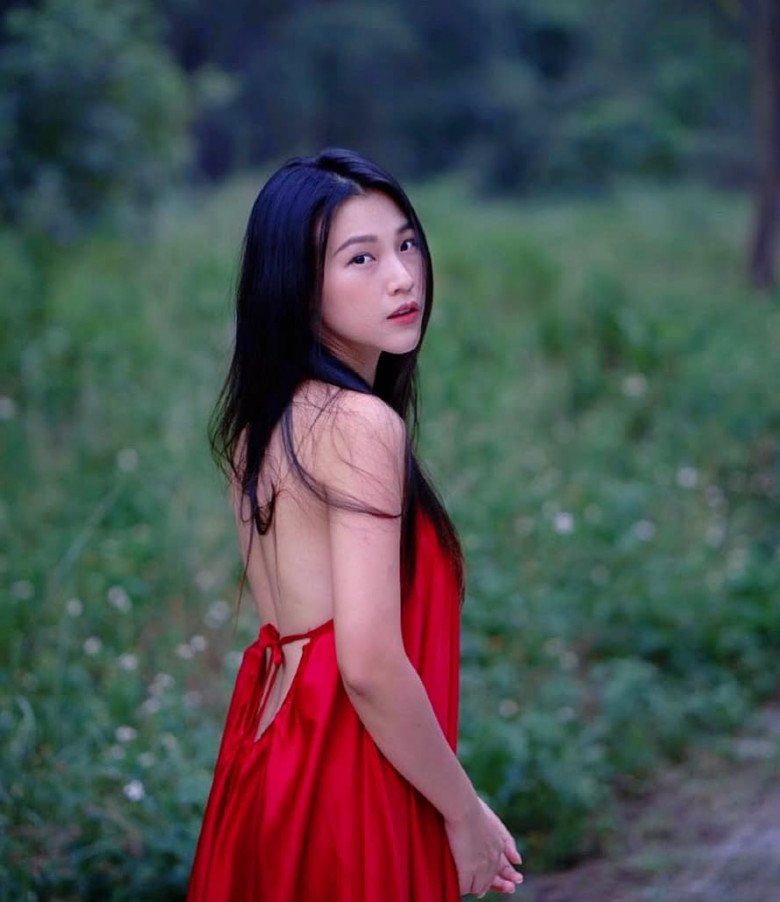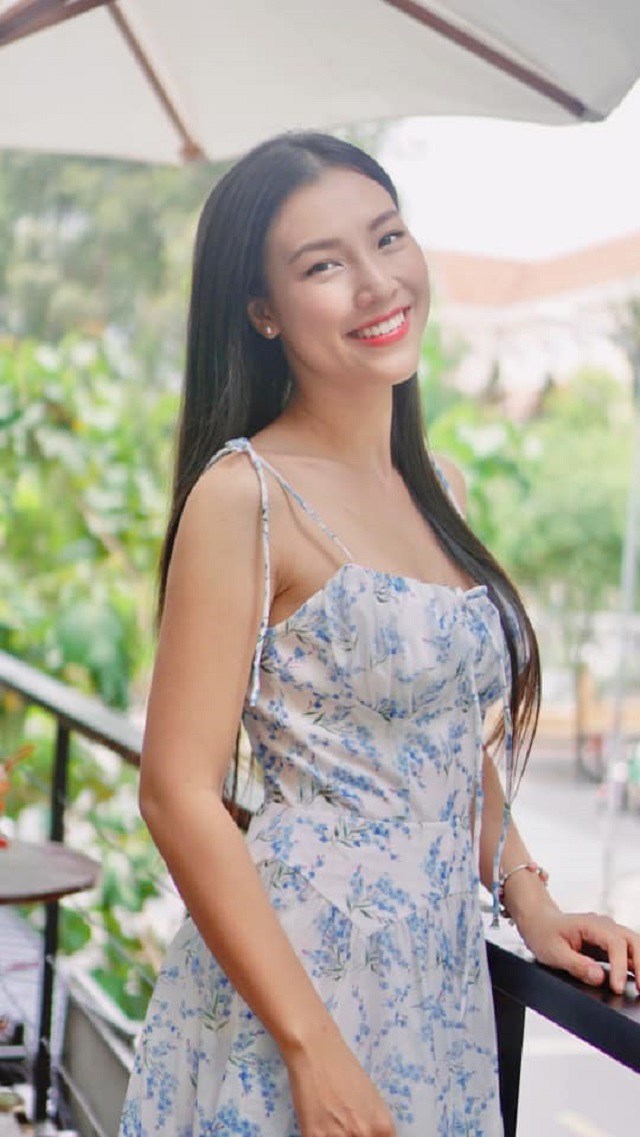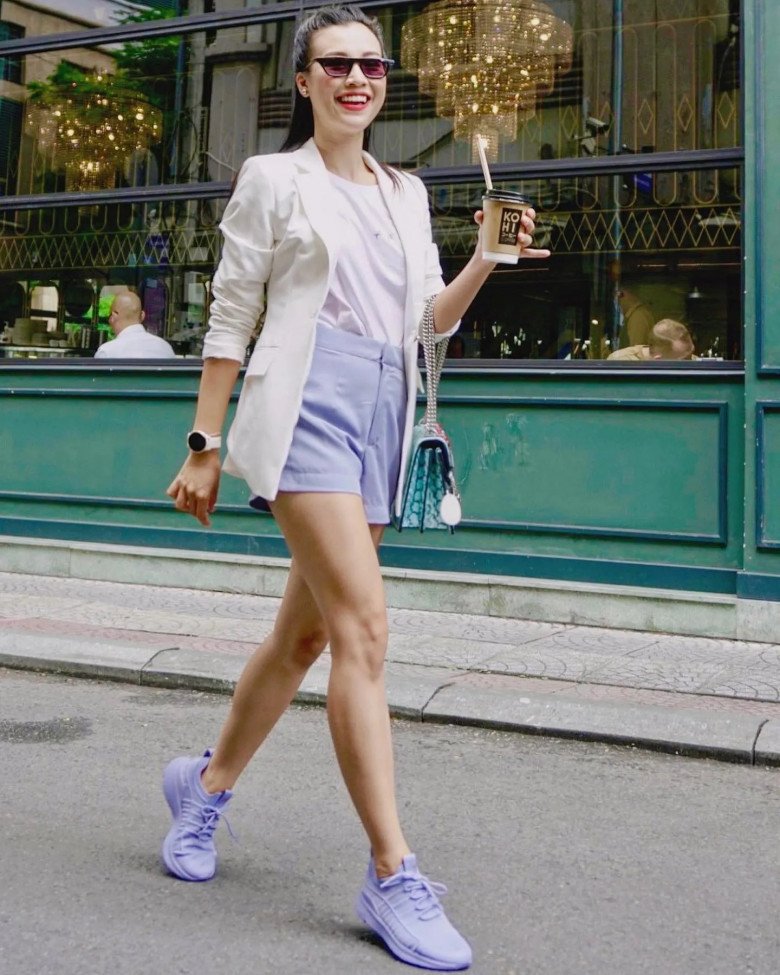 Or simple, dynamic and comfortable outfits, Hoang Oanh still deserves the title of "queen" because she is so beautiful.
She not only attracts others with her beautiful face "standard beauty", bringing more salty, ripe look of an experienced woman, with a cheerful attitude, full of positive energy, but also with her body. Round shape out round "standard no need to adjust". And Hoang Oanh is also one of the typical examples for the saying "one daughter looks worn out".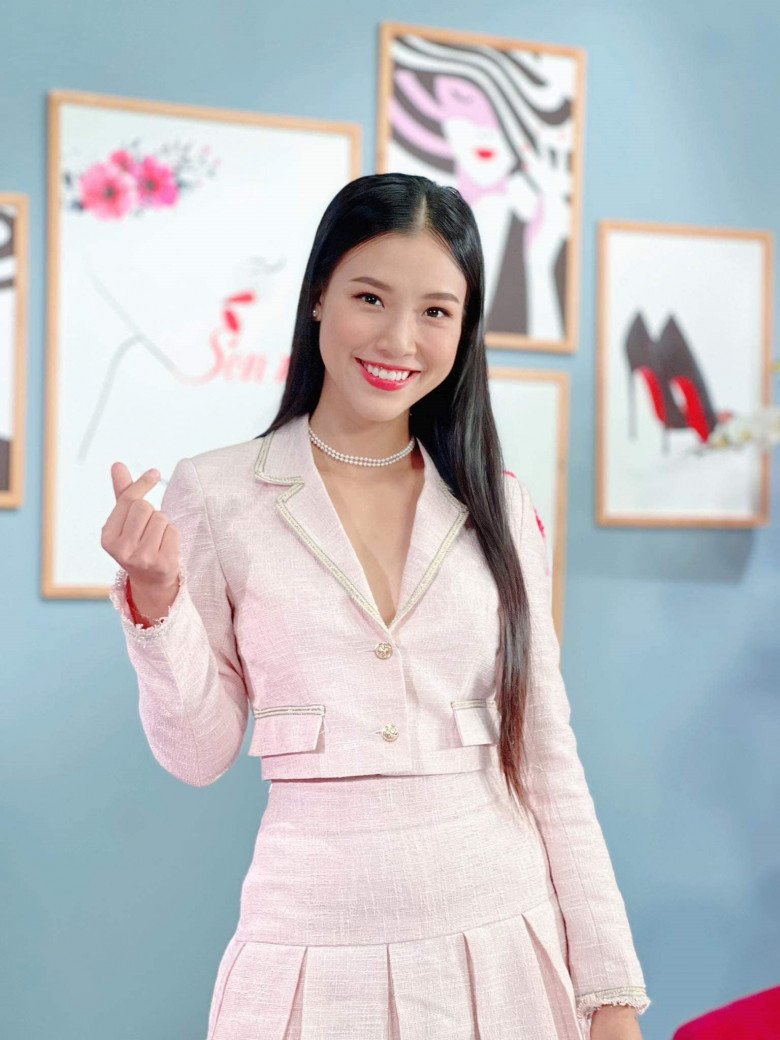 At any time, Hoang Oanh always brings people positive energy with a bright smile.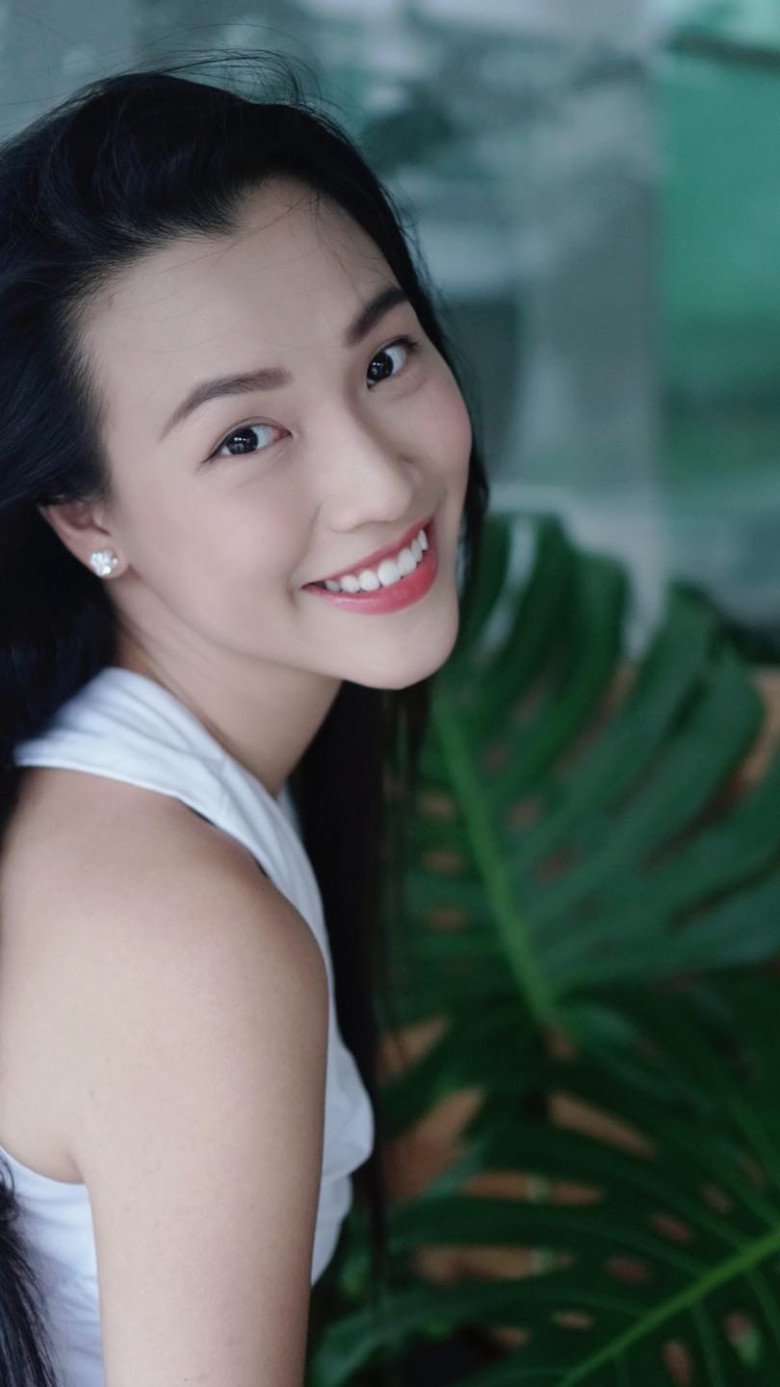 Moreover, her beauty is getting more and more beautiful over time.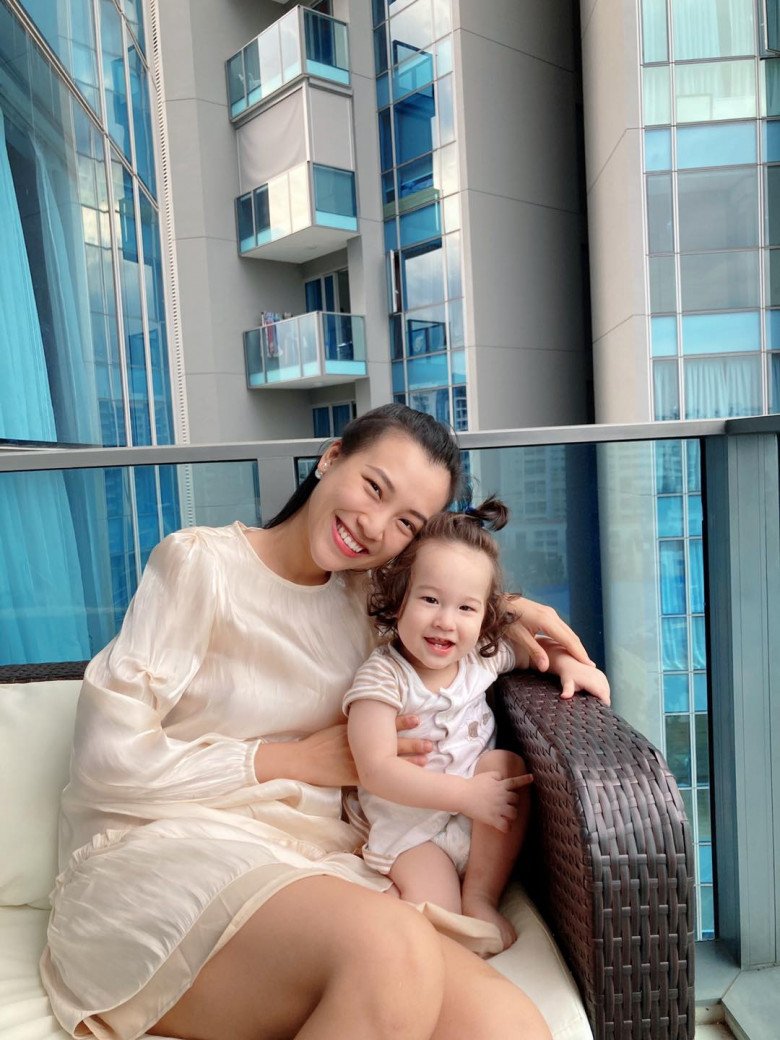 Currently, Hoang Oanh lives very happily with her lovely Western-born son.
You are reading the article
After the divorce with her Western husband, the expensive show host was not afraid to wear an old dress with a bold back

at
Blogtuan.info
– Source:
Eva.vn
– Read the original article
here