Business
Beware of screen vision syndrome, face the risk of blindness at any time
For office workers, computers and phones have become inseparable daily companions. The continuous use of computers, lasting day in and day out, has had a significant impact on eye health.
Many people are still proud that, despite facing lap for more than ten years, their eyes are still not nearsighted. However, nearsightedness is not the only and most dangerous disease. In particular, the most prominent is screen vision syndrome, which causes many serious problems that few people pay attention to.
What is screen vision syndrome?
Screen vision syndrome includes vision syndromes, eye diseases related to frequent exposure to other electronic screen devices such as phones, computers, tablets, television,… Screen vision syndrome often affects concentration at work and reduces the quality of life and work of computer users.
According to the World Health Organization (WHO), just being exposed to screens of electronic devices for more than 3 hours a day increases the risk of vision loss by 90%.
Worth mentioning, impaired vision of the eyes is a risk of blindness because the eyes are affected by blue light emitted from screen devices. Even light from LEDs and fluorescents.
There are also many other factors that increase the risk of screen vision syndrome including: Eyes with refractive errors, incorrect computer placement, frequent phone use, wrong sitting posture, .. .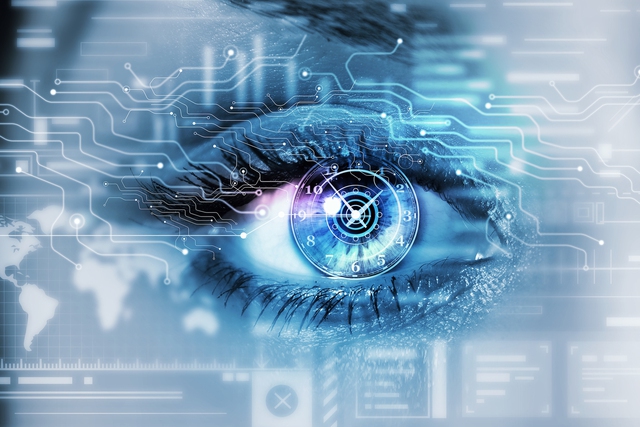 Exposure to too many electronic devices every day makes office workers susceptible to screen vision syndrome
Symptoms of screen vision syndrome
Common symptoms of screen vision syndrome include:
Eyestrain: When looking at a computer screen continuously for many hours, the first manifestation of screen vision syndrome is eye strain.
Blurred vision: Blurred eyes but no visual impairment is most likely a manifestation of computer vision disorder. The reason is that the screen has additional factors including: Contrast, flicker and glare, which makes the eyes more easily blurred.
Dry eyes: Blinking is a natural response of the body that helps to release tears and spread evenly across the surface of the eye. The average person blinks about 14 times per minute. However, our eyes only blink 6 times per minute when using a computer or phone. The eye blinks less, causing not enough tears to supply to the surface of the eye, leading to dry and easily irritated eyes.
Headache: When there are signs of screen vision syndrome, the patient may have a headache. The distance between the eyes and the computer screen is too close, the improper working posture can cause the eye muscle regulation to reach the limit and cause headaches.
Double look: Double vision, also known as double vision, is a phenomenon of looking at one object but seeing two images, that is, next to the real image of the object, there is another blurry image. Double vision also occurs when the eye muscles are weakened or the optic nerve is damaged.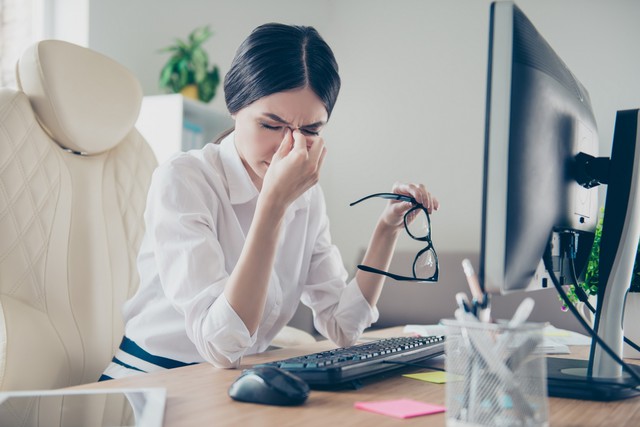 Screen vision syndrome makes patients tired, shoulder and neck pain
Neck and shoulder pain: Many patients often adjust their neck and back to see better when their vision is blurred due to screen vision syndrome. However, this adjustment can cause back pain, neck pain, and neck pain due to incorrect sitting posture when working.
How to prevent screen vision syndrome?
Blue light is one of the most energetic of all visible light. As a result, blue light can easily pass through the natural light-filtering layers of the eyeball to the fundus and cause retinal damage.
So, some remedies when regularly exposed to blue light such as:
– Minimize looking at electronic screens: Because in the morning we have worked for 8-10 hours with the computer, within 2-3 hours before sleeping, we can listen to the radio, listen to music, read books newspaper, go for a walk instead of using the phone, and watch TV.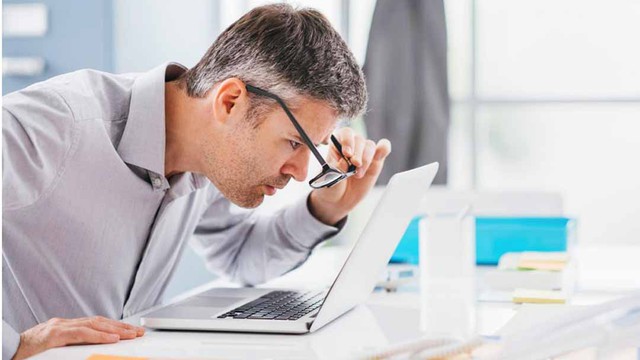 If you see abnormalities in your eyes, go to the doctor as soon as possible
– Users of electronic screens should follow the 20-20-20 rule. That means resting your eyes every 20 minutes, for 20 seconds, and looking at an object at least 20 feet away (about 6m). We can look through the window or look around the room.
– Blink often to avoid dry eyes, should add moisture to the eyes by using artificial tears.
– It is necessary to keep the correct working posture and the appropriate distance between the eyes and the computer screen to make the eye muscle regulation better, to limit headaches and eye fatigue.
In short, with the impact of dangerous light sources from electronic devices can cause patients to have visual impairment, even blindness. Therefore, when seeing signs of eye fatigue, pain and fatigue increasing gradually, especially for those who often work with computers, it is necessary to immediately go to an eye specialist medical facility for examination and measures. timely intervention.
Source: MSc Hoang Thanh Nga – Vinmec Hospital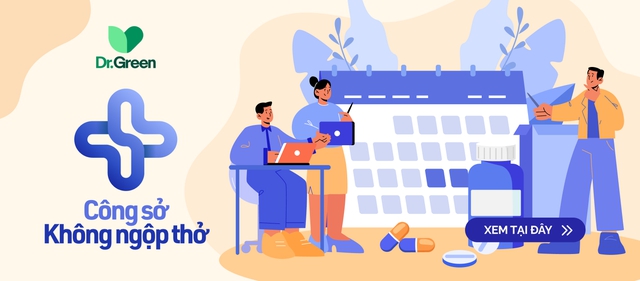 https://cafebiz.vn/cac-than-nhan-noi-cong-so-dung-voi-tu-hao-dung-nhieu-may-tinh-van-khong-can-thi-canh-giac-voi- good-natured-man-hinh-doi-dien-nguy-co-mu-loa-luc-nao-non-hay-20220506153521932.chn
You are reading the article
Beware of screen vision syndrome, face the risk of blindness at any time

at
Blogtuan.info
– Source:
cafebiz.vn
– Read the original article
here