Gia đình
Boiled corn, suddenly add this water, the seeds are sweeter and more fragrant than buying outside
Boiled corn is enjoyed by many women because of its delicious and attractive taste, not only that, corn is very good for health. Corn is rich in fiber, which has a good support for the digestive tract, reducing constipation and preventing constipation.
At the same time, if you regularly eat corn as a main food, you can also control your weight better, which is very suitable for people to lose weight.
Besides, corn is also rich in unsaturated fatty acids, vitamin E and other active ingredients, can clean our blood vessels to a certain extent, very beneficial to the health of blood vessels.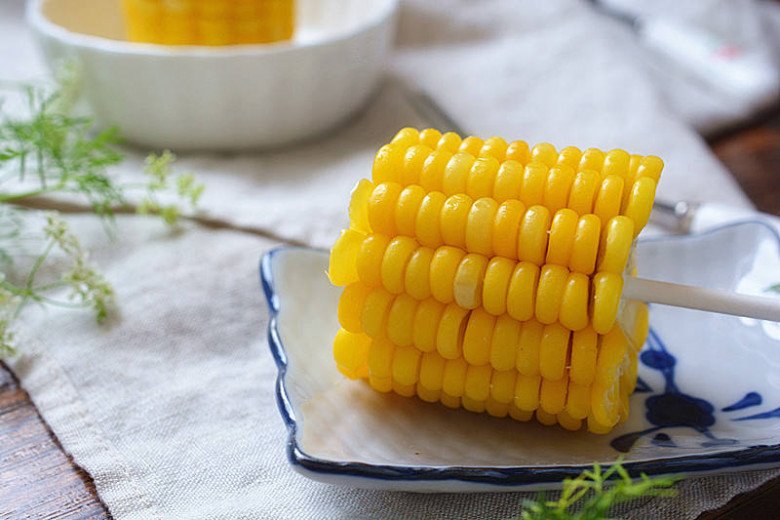 In addition, vitamin E is also one of the nutrients that our skin needs, it has certain antioxidant and anti-aging effects, it is also known as "tocopherol", which is very beneficial for women's health. .
When self boiled corn, many people wonder why it is not as delicious as outside. Usually when boiled cornmany people add salt, baking soda… to make the corn more delicious.
However, this time you should try boiled corn with a very familiar water but no one expected it. Make sure the corn kernels are shiny, sweet and fragrant.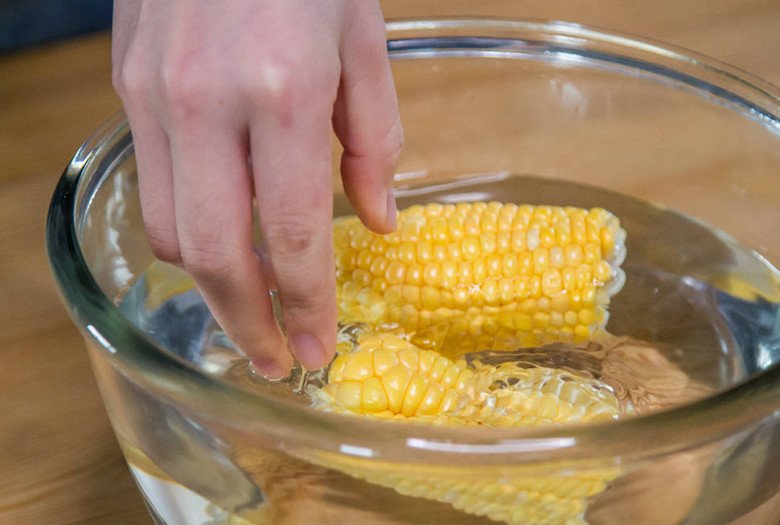 Corn, milk, butter, sugar.
Young corn bought to peel off the outer layer of leaves, if there is still a beard on the corn, it must be picked up. Should buy corn that has just been broken, it will be much fresher and sweeter.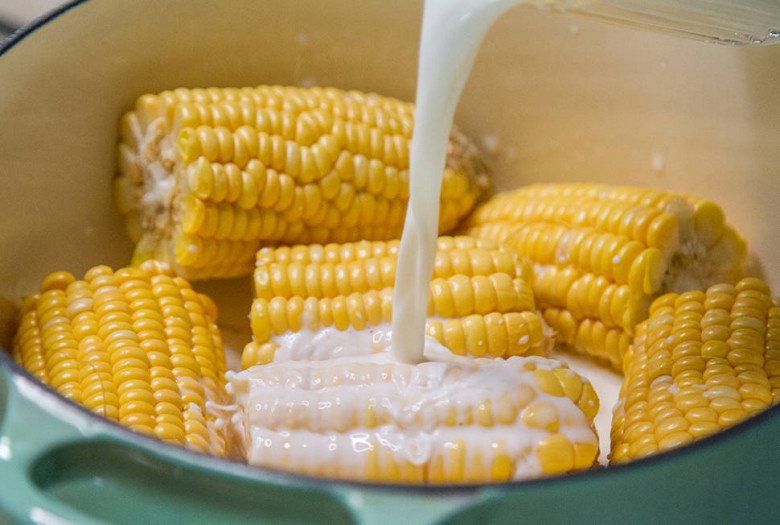 Should choose moderate baby corn, click soft and milky. Do not choose old corn that is boiled for a long time and the seeds are not soft and delicious. Do not buy baby corn with too much water, it doesn't taste good.
You can put the corn in and wash it.
Then put the cleaned corn in the pot, then add two packets of unsweetened fresh milk.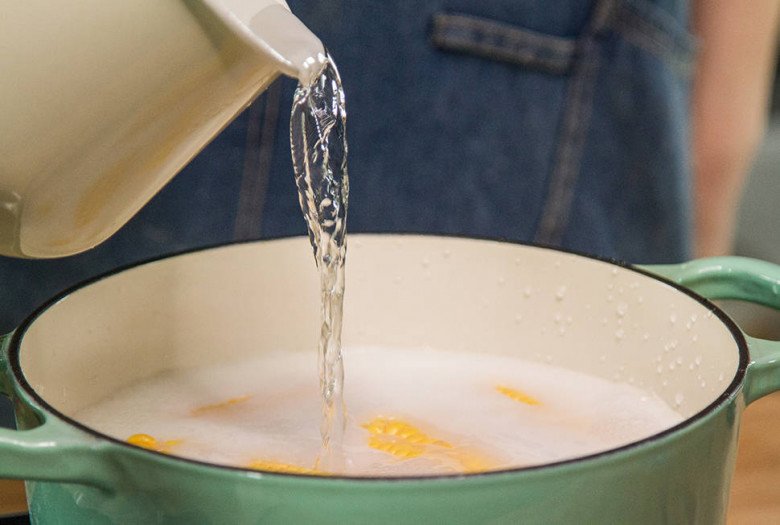 Then add water, just enough to cover the corn, cover the pot, start boiling over high heat.
When the milk in the pot boils, turn to medium-low heat and add 1 piece of butter, 2 tablespoons of sugar and 2g of salt. If you like the taste more intense, you can add a little butter, if you don't like it, you can add a little less, boil about 3 corn, then put 1 piece of butter the size of a quail egg.
Cover the pot and continue to cook for 15-20 minutes, when the water in the pot thickens and the smell of milk is released. Turn off the heat, soak more corn in the pot for a few minutes before serving. The corn kernels are firm, full, ripe looking more succulent, puffy, especially fragrant and attractive.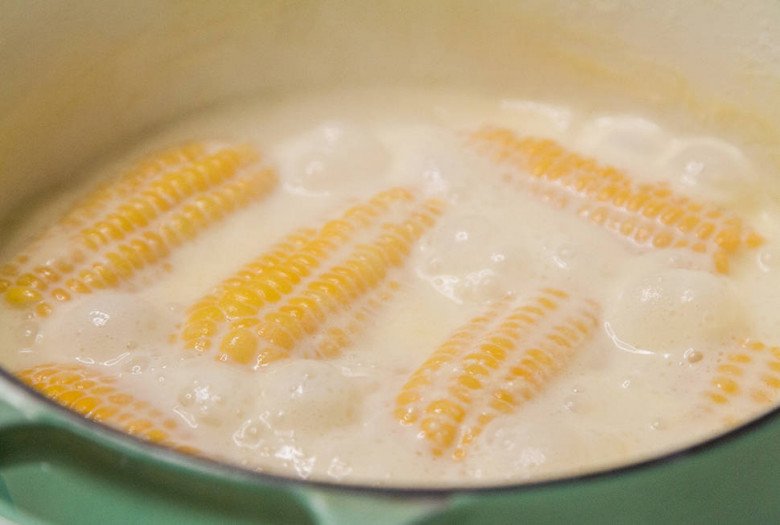 Thus, when boiling corn, you should note:
1. Boiled corn is delicious or not, besides the skill, the type of corn you choose is also very important. When buying corn, you should choose the right kind of young corn, the best soft corn is.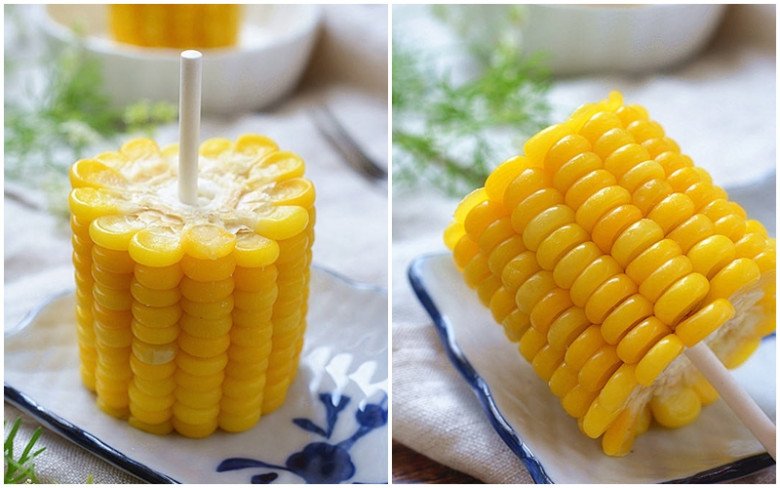 2. When boiling corn, you can add fresh milk, in addition, add a little butter, sugar, and a little salt to make the boiled corn taste more attractive.
3. Do not boil the corn for too long, it should be on medium and low heat for 15-20 minutes, soak for a few minutes after boiling.
Good luck!
You are reading the article
Boiled corn, suddenly add this water, the seeds are sweeter and more fragrant than buying outside

at
Blogtuan.info
– Source:
danviet.vn
– Read the original article
here