Game Online
Games
"Customer is God" and the story of satisfying the fastidious gamers at Cybergame
From the years of Gunny, Raid, Audition, … many people often think that computer room managers only pay for gamers, check the number of active machines, .. No need for these Accompanied service. However, this is no longer true in recent years, when going out to the net room no longer stops at just playing games but also a place to "enjoy" many young friends on weekends. .
The huge explosion of the game market between 2015 and 2022 has led to a series of computer rooms being built to meet the needs of gamers. When the first Cyzone – Cyber ​​game in Hanoi was born, gamers had a different view and standard for their needs. Machine configuration is no longer a top priority, but instead there will be services such as the engine room with its own competition area, an area for comfortable smoking, 24/7 cool air conditioning or experience. Is ordering food through the software really good? The standards of accompanying services are increased to help the engine room become a place of exchange and jubilation of young people.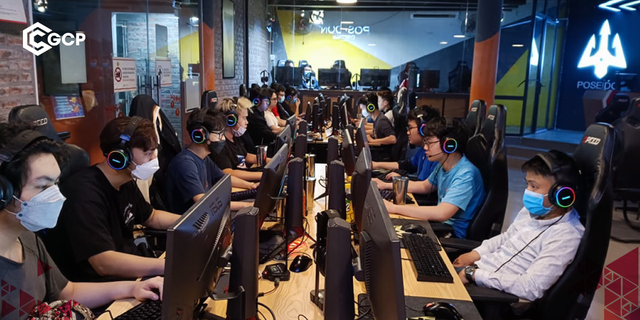 Hanoi net rooms are starting to return
Doing service at the engine room is not as "EZ" as people think
A cybergame has an average of 7 to 12 employees operating the computer room such as security guards, cashiers, technicians, order staff and chefs. In general, the workflow will start from the moment the customer recharges the account, chooses the machine area of ​​his choice and starts calling his orders to be ready for a day of "flying rank" with friends. Ordering is always a problem that causes machine room owners to scratch their heads with problems related to operation.
A basic operating error can be mentioned as employees forgetting or missing customer orders due to too much order volume. The money was given but never found "porridge" back, the customer had to reluctantly call "employees, help me" as the scenario of the drama happened with a famous cybergame X in Hanoi. In what year. Or the expansion of machine room brands into their chains or branches, the operation management problem will need to be solved if the machine room owners do not want to see negative revenue numbers every month.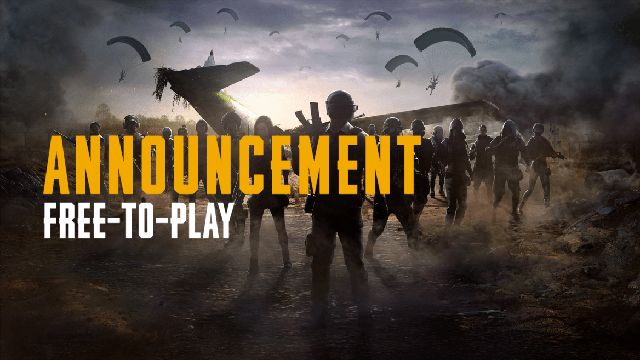 PUBG used to be one of the hottest games in Vietnamese computer rooms in 2018
Along with operational problems, the speed of "catching the trend" of the engine room should also be noted, remember in 2018, the PUBG storm invaded Vietnam's online game market. At that time, the computer room that updates the game the fastest, can be said to have successfully caught up with one of the hottest survival game trends in 2018.
Understanding the pain of engine room owners, the GC Party brand did not stay out of the game, learning from previous software, improving and introducing it to the market. GCP- Comprehensive machine room operation solution for businesses. With the introduction of technology into engine room management, GCP is ready to help engine room owners change the game and be ready to break through revenue as soon as the Covid pandemic is over.
Application of management software for machine rooms
In fact, there are many management software in the market, both international and Vietnamese versions. Machine room owners often prioritize software that has an easy-to-use interface for employees and customers with features optimized for their machine room. GCP is considered as one of the leading products in the list of computer room management software today with modern functions and attractive prices.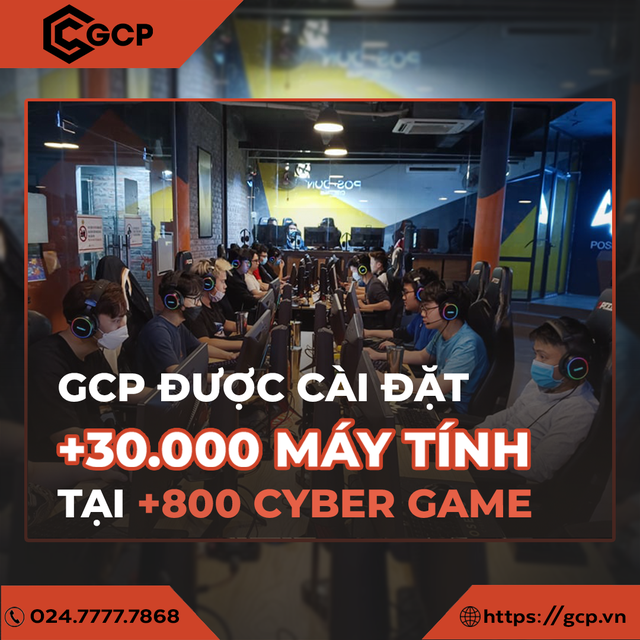 GCP is used by many computer room owners and applied in their chain of computer rooms
The application of machine room management software helps employees to operate the entire machine room with just one click such as receiving orders, distributing orders and closing orders as soon as the food is served to customers. All activities or customer needs are automatically poured into the section for machine room owners. Ensure that whether 70 or 100 customer orders can be managed, tracked and ordered as quickly as possible, there is no mess like before.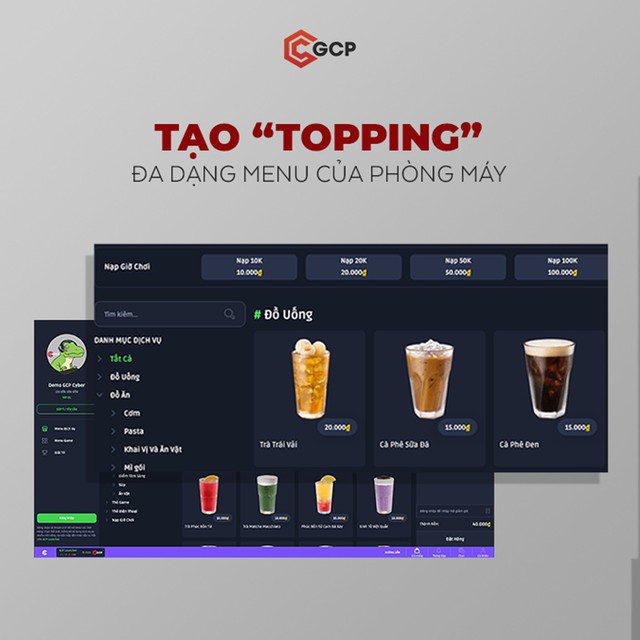 Being able to customize the food menu of GCP makes it much easier for machine room owners to operate
Downloading games, updating games at the right time also becomes very easy. GCParty allows updating a large number of games every month in just one note, helping gamers save their time a lot. There will be no more scenes of having to wait for the 6GB CS: GO, Dota2 or Naraka Bladepoint update to take as much time as before. Employees also do not need to check each game in each branch anymore. Machine room management software has done this, so it will optimize the work for each individual. The status of the games (need to be updated, downloaded,..) will always be displayed as a Board on the GCP application.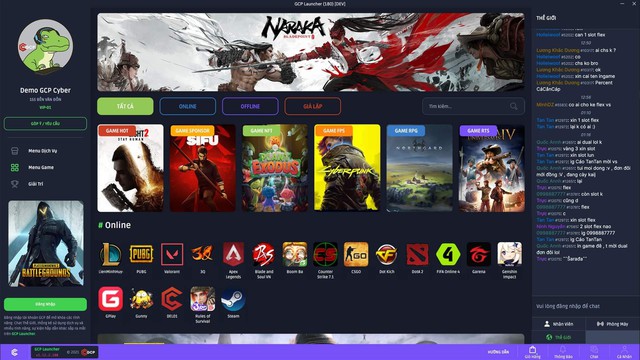 Machine room management software has made mass updates easier than ever
With the ability to help optimize management and thereby improve service quality, software like GCP has become a necessity for every machine room. With the same experience of working with customers like GameHome, CyberCore, Venus, Xgaming,… the professional support around the clock from machine room partners like GCParty has made the computer room/cybergame playground hot again. in 2022. Along with the blossoming AAA game market, as well as a variety of GameFi that are starting to organize Tournament tournaments, computer room management software is increasingly proving its worth, help elevate the gaming experience in Vietnam.
Learn more about GCParty – Software that provides a comprehensive Net Room Operation Solution at: Facebook | Website
https://gamek.vn/khach-hang-la-thuong-de-va-cau-chuyen-chieu-long-game-thu-kho-tinh-tai-cybergame-20220505113722169.chn
You are reading the article
"Customer is God" and the story of satisfying the fastidious gamers at Cybergame

at
Blogtuan.info
– Source:
gamek.vn
– Read the original article
here