Thế Giới
EU proposes Russia's oil embargo: Crude oil prices skyrocket again
After the European Union (EU) proposed a ban on oil imports from Russia as part of a new round of sanctions against the country due to war in Ukraine, Brent oil price increased more than 4% and traded at about 110 USD/barrel.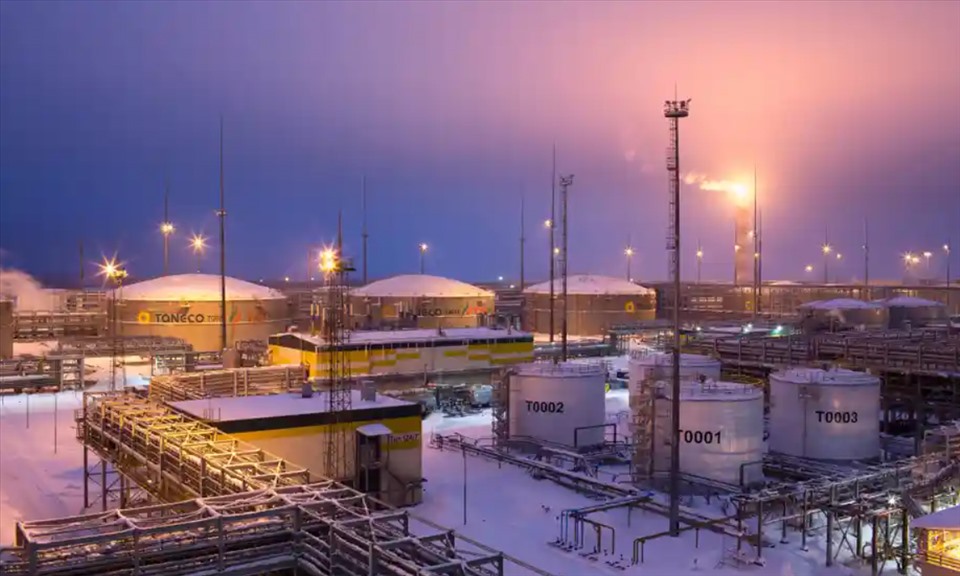 How much does Europe pay for Russian energy?
According to calculations by analysts at research agency Bruegel in Brussels, the EU pays $450 million a day for oil and $400 million a day for gas imported from Russia. That means revenue from energy exports is supporting the Kremlin's budget, adding to its foreign currency reserves could help Russia support the ruble and partially offset the closing Western sanctions. most of Russia's foreign currency reserves abroad.
Europe is Russia's largest crude oil buyer, accounting for 138 million tonnes in 2020 of Russia's total 260 million tonnes of exports – or 53 percent. Overall, 25% of Europe's oil needs are imported from Russia.
That means European countries should be ready to adopt measures to reduce fuel use, such as free public transport and incentives for ride-sharing, Bruegel analysts say. car. If these methods do not work, harsher measures will be needed, such as driving by parity signs. Similar measures were taken during the 1973 OPEC oil embargo, when Germany imposed car bans on Sundays.
Impact on the global oil market
It is possible that oil prices will be even higher because oil is a global commodity. That means higher gas and electricity prices, pushing inflation higher and being a drag on the economic recovery after the COVID-19 pandemic.
Russia will likely produce and export less oil after losing its biggest customer, Europe. Russian exports cannot simply be diverted from neighboring Europe to distant Asia due to shipping and logistical constraints. It also means that there will be a major disturbance in the world's crude oil flows.
While Russia may find other buyers of crude oil like India, it is unlikely that Russia will be able to sell all of its normally exported shipments to Europe.
What does the EU ban mean for gas prices?
According to data from the American Automobile Association, when oil prices spiked after Russia attacked Ukraine, the average price of gasoline in the United States rose above $4 a gallon and has remained at this level ever since. The US is also approaching summer, the peak season for gasoline consumption.
One factor driving down prices, however, was the administration of President Joe Biden, the emergency release of oil from the strategic oil reserve. The US is releasing about one million barrels per day over the course of six months, or 180 million barrels.
Al Salazar – Senior Vice President of Enverus Intelligence – said that without the emergency discharge of oil reserves, gasoline prices would have increased even higher than currently. But there are clearly big question marks about what will happen once the US hits its planned 180 million barrel limit. This will greatly depend on the crude oil market conditions at that time.
Can other oil producers increase output?
The Organization of the Petroleum Exporting Countries and its allies, known as OPEC+, are in the best position to make up for lost supply, but that is unlikely. First, Russia is a member of OPEC+. Any move against Russia risks jeopardizing an alliance that has long been crucial to stabilizing global oil prices. The bigger concern is that some members of OPEC+ are struggling to meet their current quotas due to political conflicts and investment shortages. OPEC+ countries have gradually increased production by about 430,000 barrels per day since last summer, in a steady attempt to return to pre-pandemic production levels. OPEC+ meets again on May 5 and is largely expected to maintain current plans to only gradually increase output.
You are reading the article
EU proposes Russia's oil embargo: Crude oil prices skyrocket again
at Blogtuan.info – Source: laodong.vn – Read the original article here