Business
From a chess player to a technology billionaire, owning a fortune of trillions of dong
Peter Andreas Thiel is known as a German-American billionaire businessman, venture capitalist. The "Silicon Valley tycoon" achieved immense fame and fortune by co-founding the financial technology company Paypal in 1998. He later capitalized on this success by founding the established several other venture capital firms as well as big data analytics firms.
Currently, this man has assets worth more than 112 trillion VND.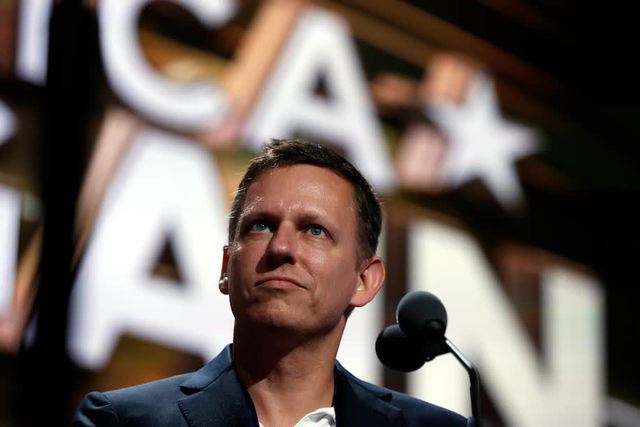 Billionaire Peter Thiel. Photo: Carolyn Kaster.
He soon revealed his talent at a young age, used to be a chess grandmaster
When he was still in school, Peter Thiel was an excellent student in math, once topping the California Open math competition.
He graduated in Philosophy from Stanford University in 1989 and earned a Juris Doctor degree in 1992 from Stanford Law School. While studying at Stanford, Peter Thiel co-founded and assumed the role of editor-in-chief of The Stanford Review in 1987.
Peter Thiel is also a chess master. He started playing chess at the age of 6 and became one of the highest-ranked under-21 players in America. Peter Thiel holds the title of Life Master – a title awarded by the American Chess Federation (USCF). To be awarded this title, a player must have a master rating above 2200 with at least 300 USCF ranked tournament games.
Later, Peter Thiel applied the classic chess strategy to business, building a trillion dong fortune.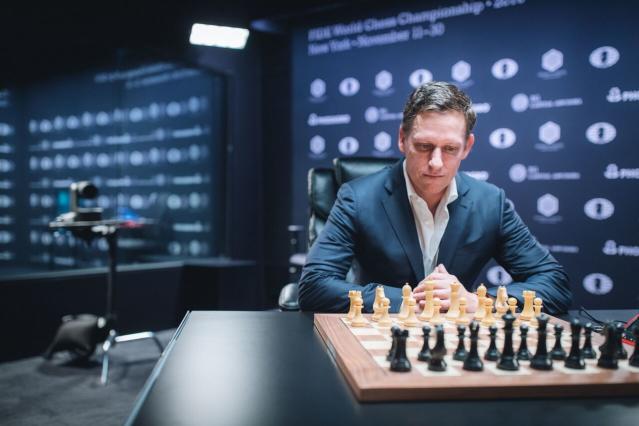 Peter Thiel was once one of America's strongest young players. Photo: Yahoo Finance.
He used to quit his job as a lawyer because he wanted to find transcendent value
Peter Thiel has created an illustrious legacy in the fields of technology and innovation. However, the German-American businessman explored various career paths before becoming a billionaire.
After graduating from Stanford Law School, Peter Thiel began working as a clerk for Senior Judge James Larry Edmondson of the US Court of Appeals. Peter Thiel's next job is as a securities lawyer for the prestigious multinational law firm Sullivan & Cromwell. He left this position after more than 7 months on the job, citing the lack of transcendental value in the work.
Peter Thiel took a job as a derivatives trader in currency options at the global investment bank Credit Suisse in 1993. He even wrote speeches for former US Secretary of Education William Bennett , before moving to California in 1996 in search of more meaningful work.
Peter Thiel's keen eye for potential and creative thinking played a big part in starting his own business.
When he arrived in the Bay Area (California), Peter Thiel grasped the development of the Internet and the personal computer. With financial support from friends and family, he raised one million USD (nearly 23 billion VND) to found Thiel Capital Management and embarked on a venture capital career.
Initially, Peter Thiel lost 100,000 USD (nearly 2.3 billion VND) on the unsuccessful project of his friend Luke Nosek. However, his luck changed when Nosek's friend Max Levchin introduced Peter Thiel to the idea of ​​a crypto-related company, which became their first project called Confinity in 1998.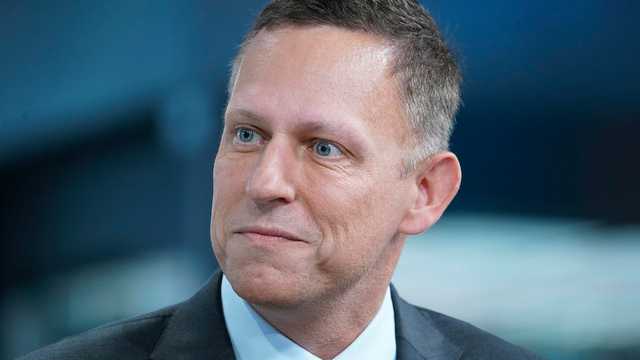 Before becoming a billionaire, Peter Thiel served as a judge's clerk and securities attorney. Photo: Forbes.
Ambition to change the online payment process
With Confinity and innovative thinking, Peter Thiel realized they could develop software to bridge the gap in online payments. The use of credit cards and the expansion of the network of teller machines have brought a variety of payments to consumers. But not all merchants have the necessary equipment to accept credit cards.
Peter Thiel aspires to create a digital wallet that brings convenience and security to consumers, by encrypting data on digital devices. In 1999, Confinity launched Paypal with the mission of freeing consumers from the erosion of value due to inflation.
At the time, buying through websites was pretty "stub". Buyers must pay by check, which takes up to 10 days to complete. In particular, the buyer blindly trusts the seller about the product. Meanwhile, the seller trusts that the buyer will not withdraw the check after receiving the goods.
PayPal solved this big problem by linking email and money, pioneering the digital payments industry.
Paypal has proven wildly successful, backed by payments on the online marketplace eBay. In 2002, eBay acquired Paypal for 1.5 billion USD (more than 34 trillion VND). The transaction made Peter Thiel a millionaire.
In 2015, eBay split Paypal to shareholders. Paypal is again an independent company. The company is ranked 134th on the Fortune 500 in 2021 for the largest US corporations by revenue.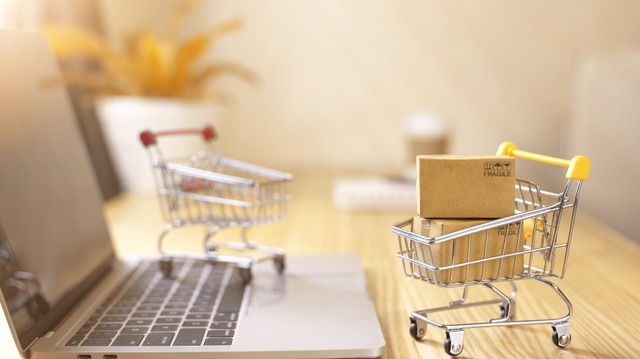 Paypal co-founded by Peter Thiel has made payments more convenient. Photo: WWD.
Show your role as a venture capitalist
After selling Paypal, he invested in several startups. Notably, in 2004 Peter Thiel invested $500,000 (nearly 11.5 billion) in Facebook for 10.2% of the company's shares and joined the board of directors. This is the first outside investment in the online social network and values ​​the company at $4.9 million (over VND 112 billion).
In February, Peter Thiel announced he would not run for re-election to the board of Facebook owners Meta.
Also in 2004, Peter Thiel founded a hedge firm called Clarium Capital Management, which focuses on directional and liquid instruments in currencies, stocks, interest rates and commodities, making it "the idea" macroeconomics" for the masses.
In 2005, Peter Thiel founded a venture capital fund called Founders Fund, which has invested in companies like Airbnb, Lyft and SpaceX…
Peter Thiel also founded other companies, including data analytics firm Palantir Technologies (2003), Valar Ventures (2010), Mithril Capital (2012) and Y Combinator (2015).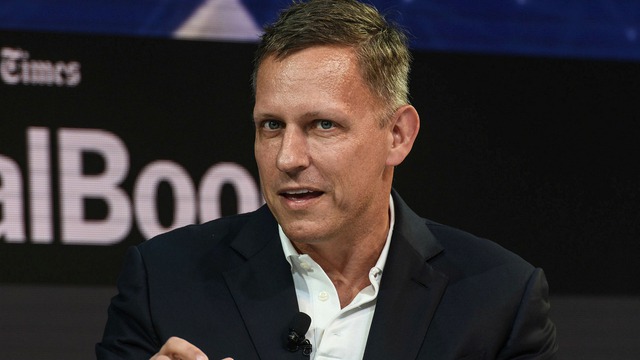 In addition to the investment business, Peter Thiel also founded the Thiel Foundation. Photo: Financial Times.
According to The Richest, the American billionaire's out-of-the-box thinking and the implementation of his unique business development strategies have changed the economic landscape on a global scale, in a positive way.
The "Silicon Valley tycoon" has created a series of different venture capital firms and plans, with no less success. At the same time working tirelessly to create convenience for consumers. As an investor, Peter Thiel has contributed to an illustrious legacy for the social network Facebook and parent company Meta.
Peter Thiel's career is at its peak and many expect his innovative thinking to spawn a series of revolutionary projects in the years to come.
According to The Richest
https://cafef.vn/ong-trum-paypal-peter-thiel-tu-ky-thu-co-king-den-ty-phu-cong-nghe-so-huu-khoi-tai-san-hang- ngn-ty-dong-20220505155816565.chn
You are reading the article
From a chess player to a technology billionaire, owning a fortune of trillions of dong

at
Blogtuan.info
– Source:
cafebiz.vn
– Read the original article
here