Đời sống
Life Style
Meet Nau and Ro – The couple is breaking the virtual world thanks to "exercise dance": After the livestreams, the lives of two boys under 18 years old were forced to grow up!
Livestream is not-new, this concept is so old that at the present time people have recognized Streamer as a profession, and sales stream is an indispensable skill for online merchants. Because of that, people in the industry whisper to each other unique, strange, and shocking moves – hope is glimmering in the midst of a forest of sounds on all platforms – from Facebook to TikTokInstagram, e-commerce platforms, no one is outside the game of the "online shopping era".
Brown and Ro suddenly became a phenomenon in the past few days thanks to such a unique path. No long-running drama, shocking to the point of bursting, not so beautiful that even lying down to sleep, people also have "eyes". Two boys from Nghe An province burst into the limelight thanks to their talent… "exercise" – a funny name that people compare the couple's vibrant sales dance to each gear.
Not yet 18 years old, so what is the story behind Nau Ro – the two boys "catching butterflies in the livestream"?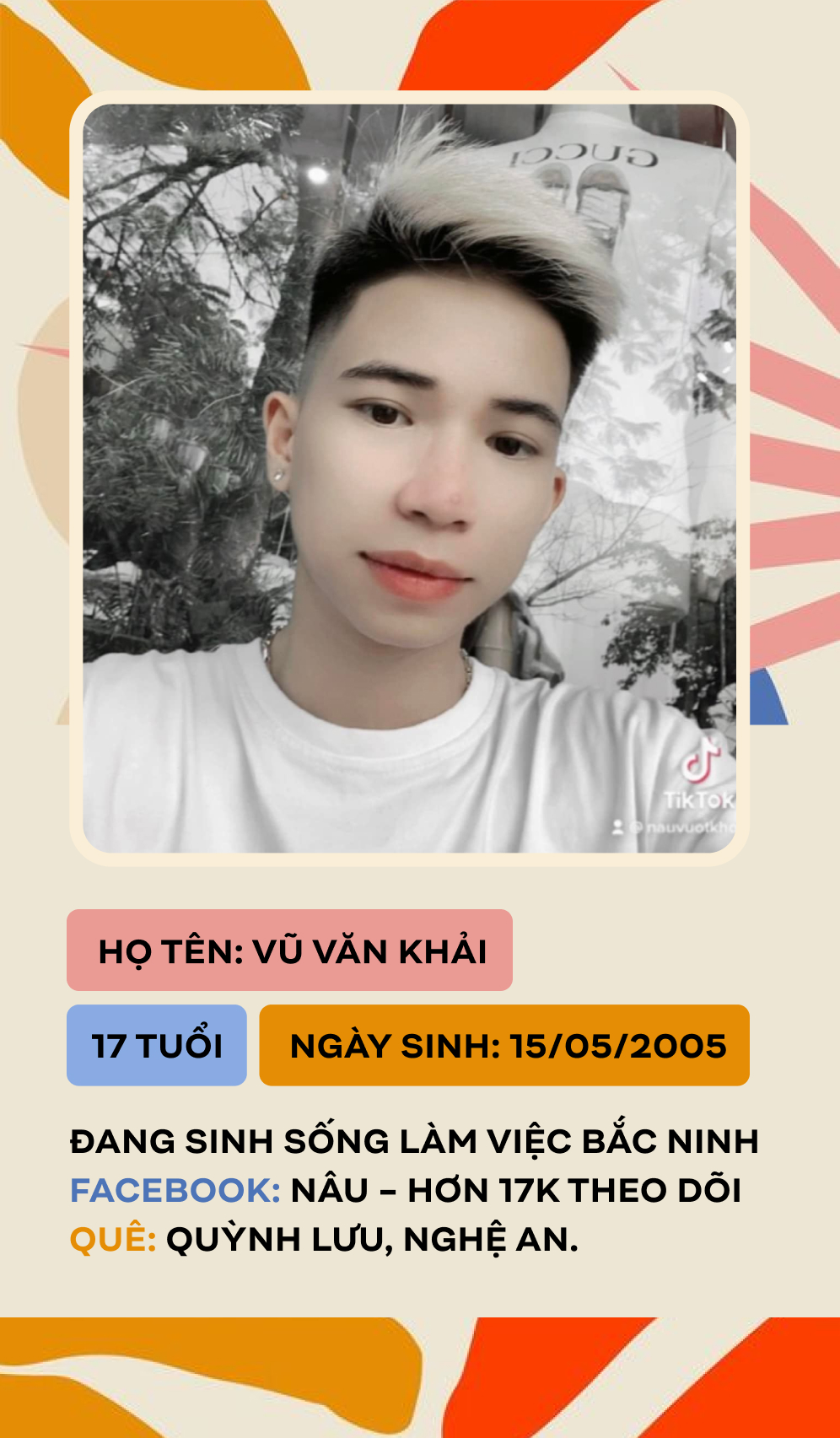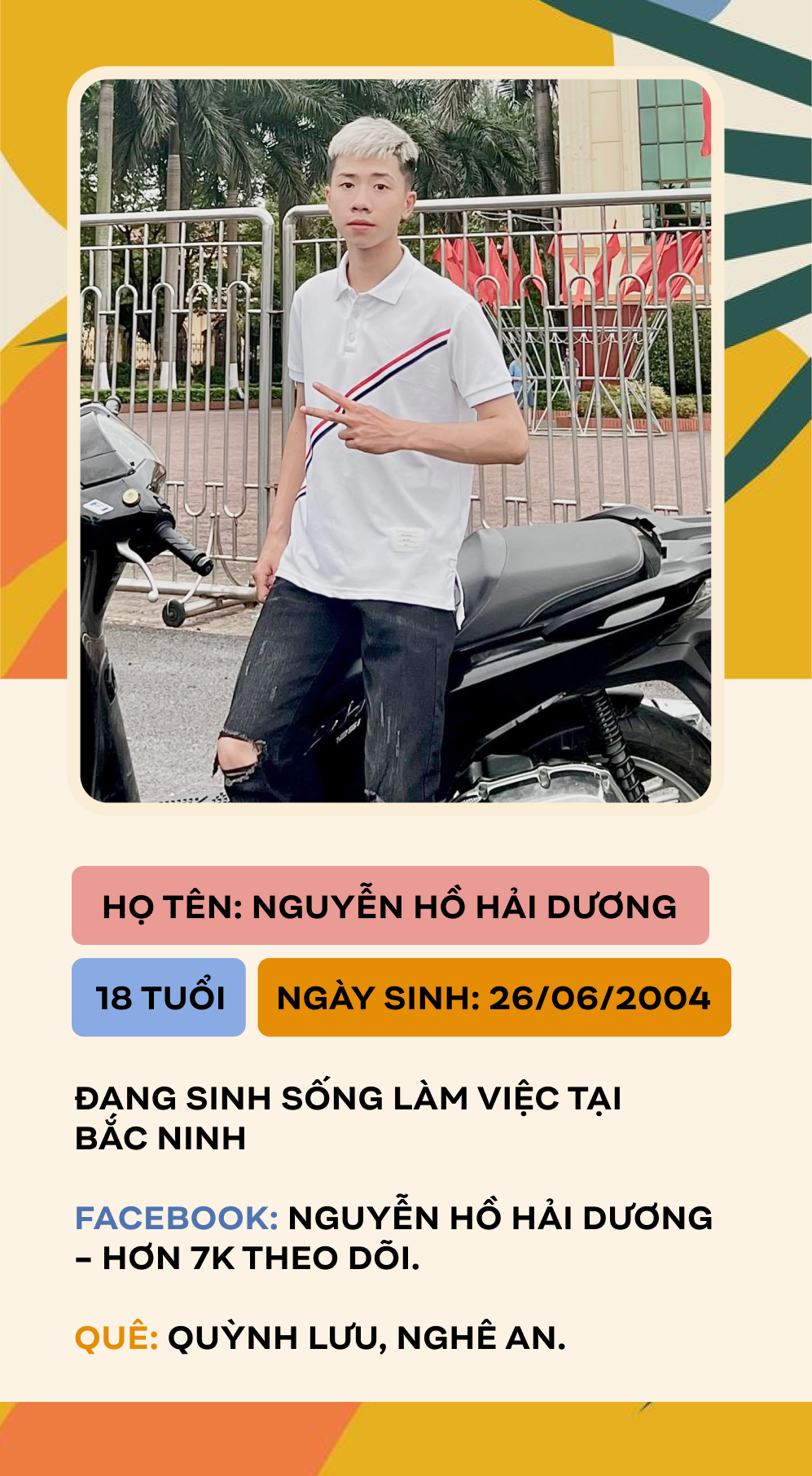 Life changing dance
Vu Van Khai – Nau is about to be 17 years old, and Nguyen Ho Hai Duong is 18. Currently, both are no longer going to school, but are focusing on doing online businesses.
Nau and Ro's livestream style is not new. Two years ago, in 2019, the online community was also in a frenzy because the guy who livestreamed sold watches with the style of "dancing tirelessly". The unique point is that each movement is very well matched, very consistent, not deviating even by a single beat. However, at that time, the 3 guys were only attracting attention, and Nau and Ro, it's no exaggeration, were the ones who made this style hit the pinnacle of attention.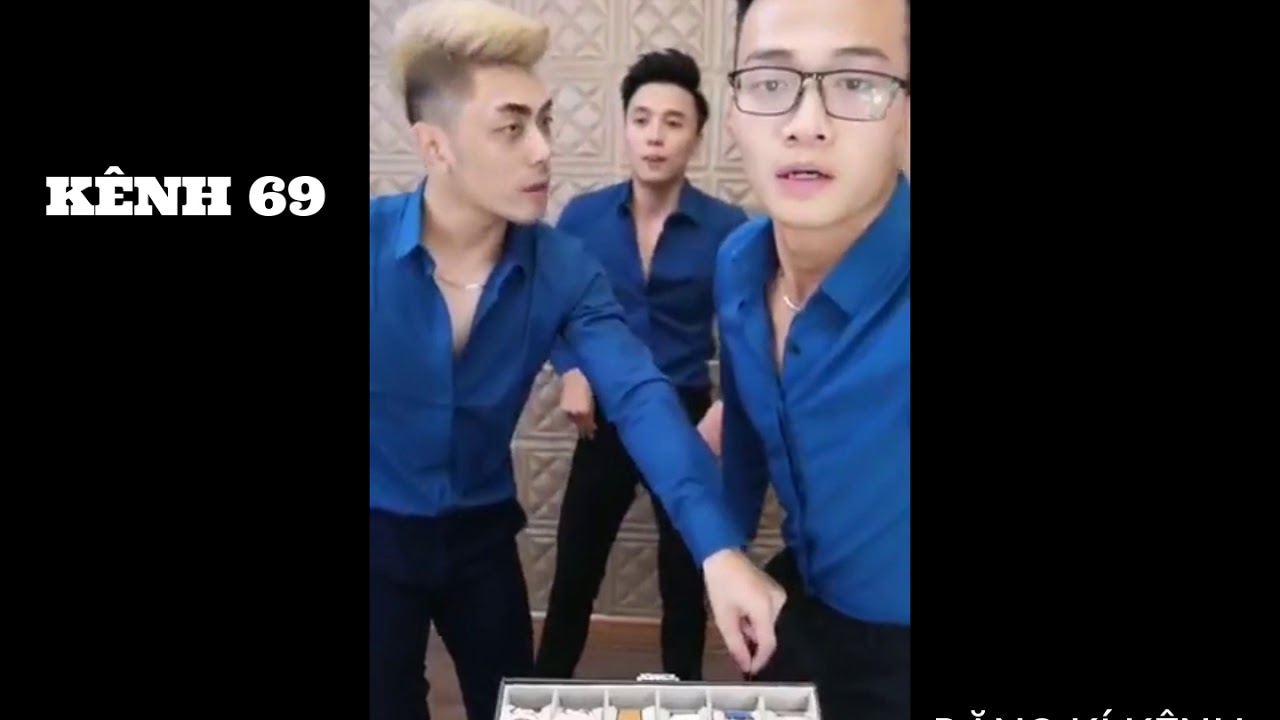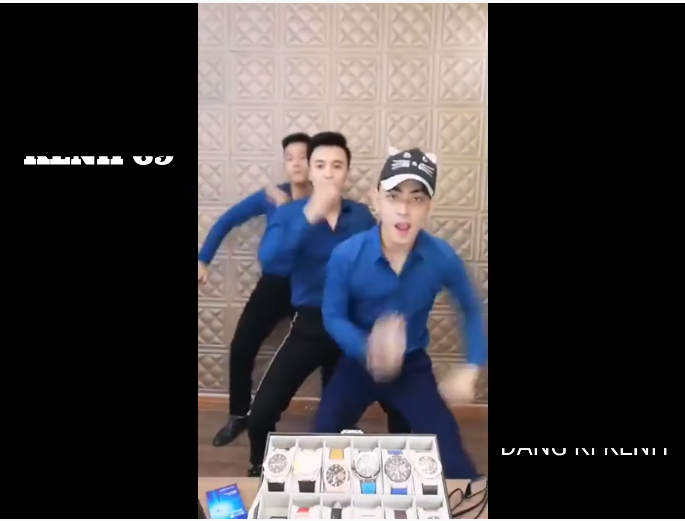 The 3 boys once made a splash when they danced and sold goods on the 2019 livestream.
So how long does it take for Brown and Ro to "match each frame"?
In fact, Nau is not a very fresh face on social networks. Brown's "seniation" of playing TikTok is 1 year, and has known livestream for 3 years.
"I used to be famous online for speaking morals 3 years ago. I started playing TikTok a year ago. Because of my passion and family background, I dropped out of school in 9th grade and started a business. online. 5 months ago, I started livestream selling clothes on TikTok. At first, the number of eyes appeared very few, but due to perseverance, the number of live livestreams is now up to 45k". – Brown told.
"Livestream exercise dance" was only given to Nau 2 years ago by a close senior. This brother to this day is also the "boss" of both. Then Nau showed Ro, then together, popped the roof of the whole social network. A lot of attention has been poured, good and bad, happy, tired, maybe Brown and Ro have never thought that they would go viral so naturally.
"Because our dance is strange, it makes viewers excited" – Both of them only thought so when asked about the reason for their popularity.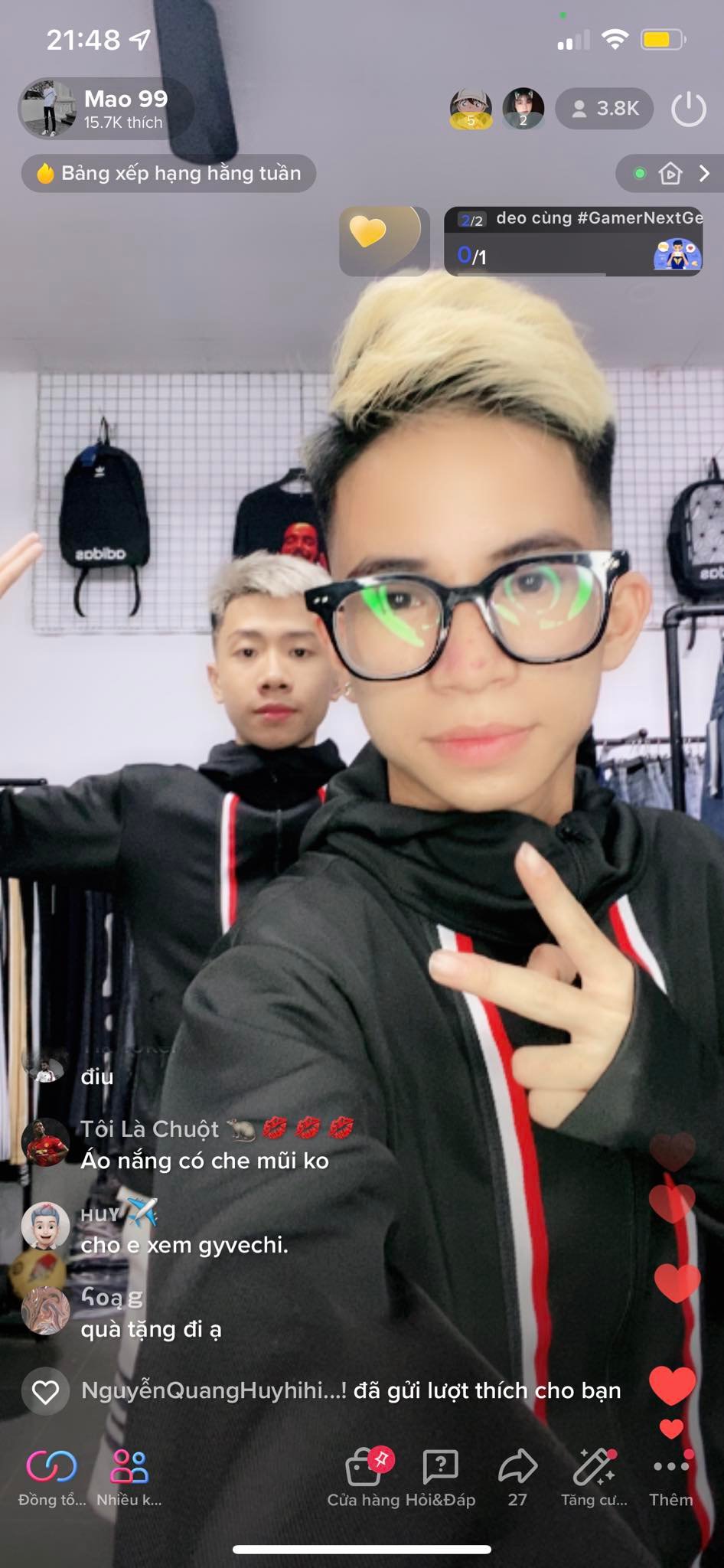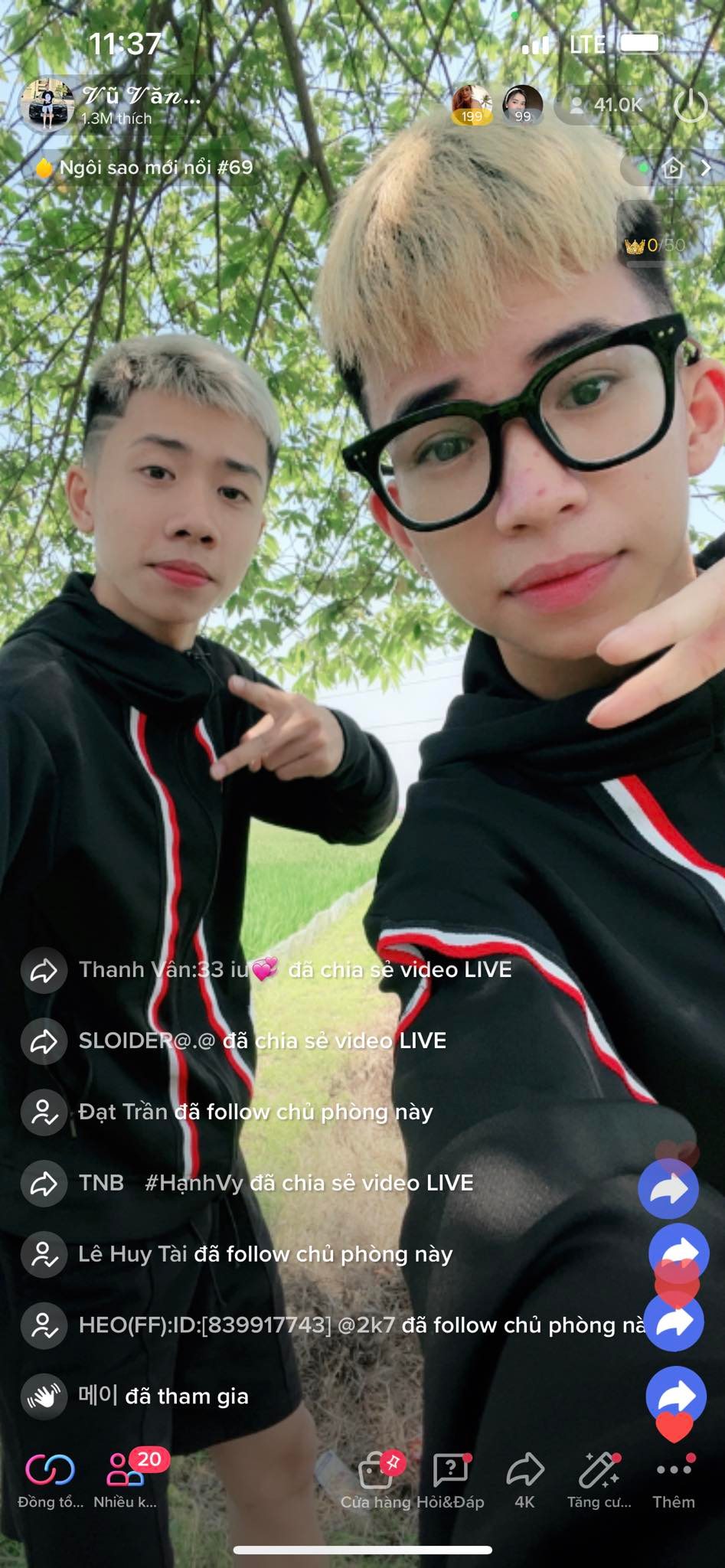 The two continuously achieved records in the livestream with the number of up to 45k concurrent viewers.
Younger than his brother Brown in terms of social networking experience, Ro has only 5 months of playing TikTok and 2 months of livestreaming experience. But through Ro's story, he is bright and intelligent – as evidenced by the dance you often see of the couple being absorbed in just 1 week.
Without going through any schools or training courses on livestreaming, thanks to the mutual understanding and uniqueness, Brown and Ro became a phenomenon. When asked if there is a change in the style of livestream because MXH operates continuously, the new one will soon be saturated later, the unanimous answer is "still will keep my own style".
Two kids forced to be independent
Many people will wonder, "Why is it so tiring to live and dance all the time, just looking at it makes me feel tired". We get answers that bring a lot of mood.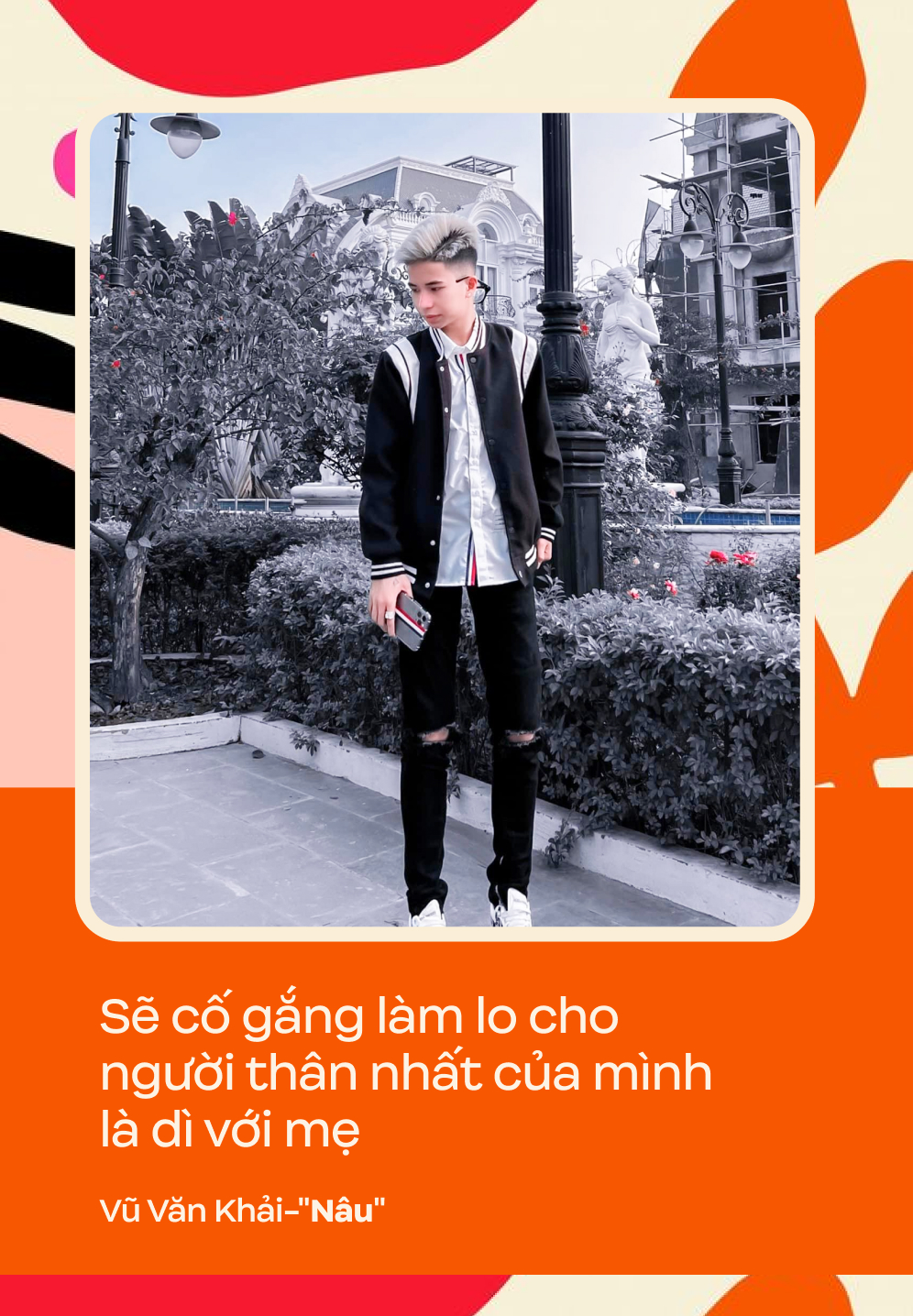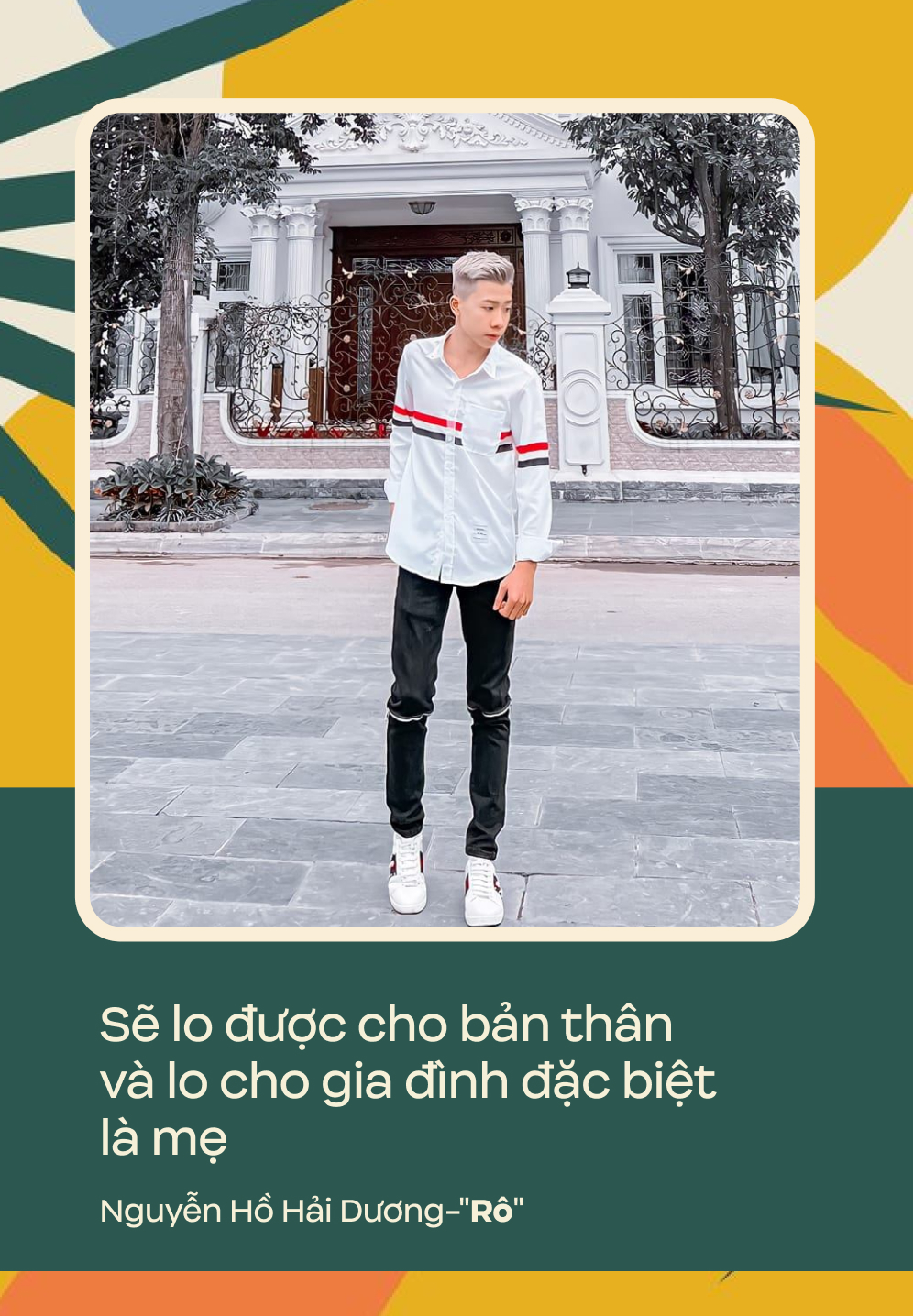 Nau's parents divorced when he was young. Since he was a child, he has lived with his grandparents, and now his mother has a new family. Ro also does not have a complete family, living only with his mother and aunt. Circumstances pushed, two boys less than 18 years old were forced to be born early.
The popularity brought the couple both laughter and anxiety. It's so much fun to be noticed, so much admiration and love for everyone – even though I don't know anything, I'm kind enough to bring Nau and Ro pride, two grown-up boys are already my father's pride. mother, family and loved ones. And the more attention, the more clothes sold, it is clear that the couple will be able to be the mainstay for their mother and aunt to rely on.
However, there is praise, of course there is also attack.
Some people are heartless and do not fully understand other people's families, jumping into the comment "you are a guy without a father", some people mock and criticize sometimes creating long, sad days for Nau and Ro. and disappointed.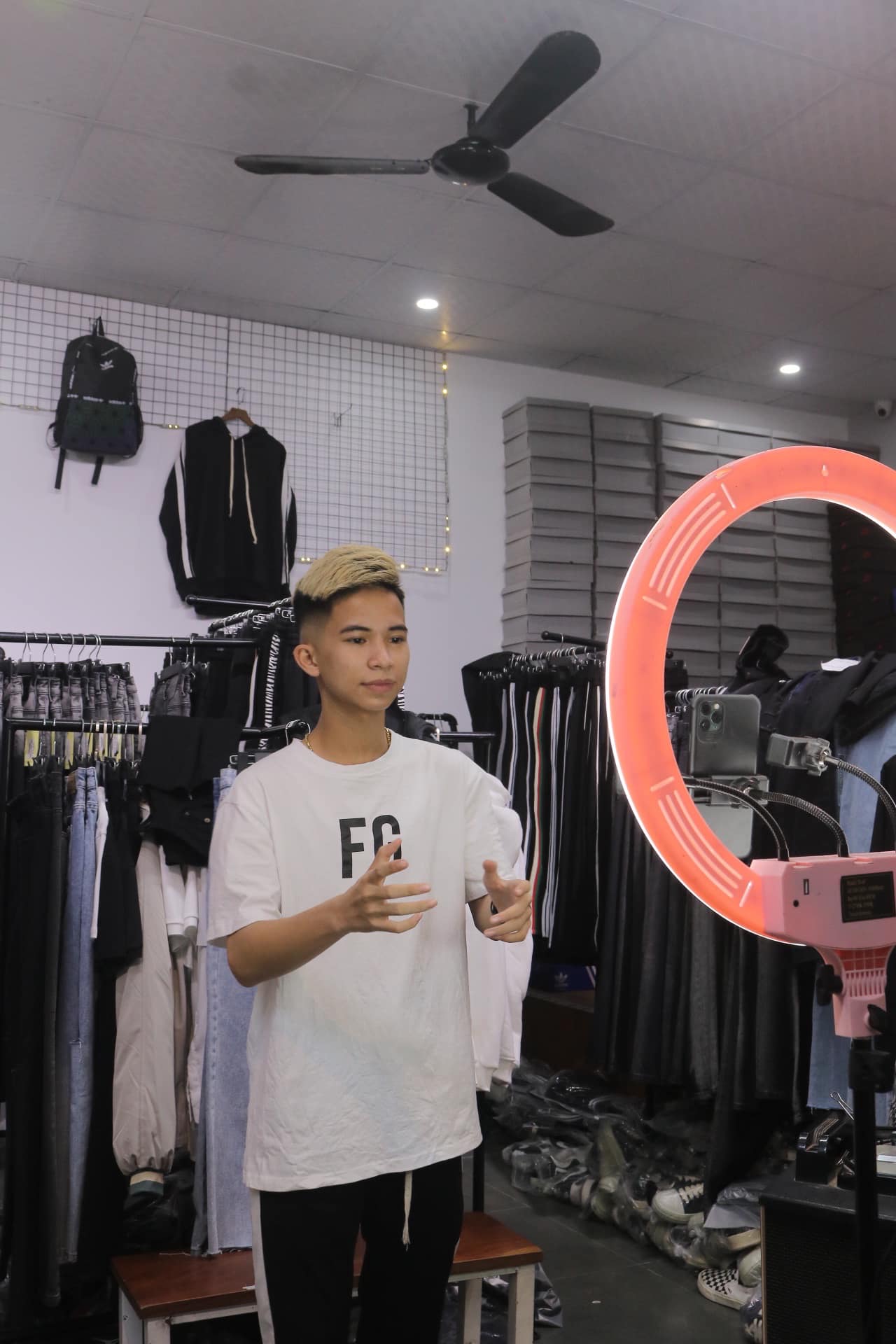 "Once, I read a comment that I was a child without a father. My parents divorced early, I live in the love of my grandparents. Sometimes I feel very self-deprecating, but because of my grandparents, I have to try harder. Thanks to that, I was independent from a young age."
Society, don't always expect sweets and lemonade, but "If you're young, you should try your best so that you don't regret that you didn't try a little harder" – quotes from Brown; Just for the sake of loved ones, ignore it and continue to try to improve yourself.
So in the future, what is the wish of "two boys exercising"? The answer sounds pretty big, that wants the livestream sales industry to reach a new level. With Ro, he also wants to bring his mother and aunt to the livestream.
Wish Nau and Ro a lot of health and energy to soon fulfill their wishes.
https://afamily.vn/gap-nau-va-ro-cap-doi-dang-pha-dao-the-gioi-ao-nho-vu-dieu-tap-the-duc-sau-nhung-man- livestream-la-cuoc-doi-hai-cau-be-chua-du-18-tuoi-da-buoc-phai-truong-thanh-20220505114906436.chn
You are reading the article
Meet Nau and Ro – The couple is breaking the virtual world thanks to "exercise dance": After the livestreams, the lives of two boys under 18 years old were forced to grow up!

at
Blogtuan.info
– Source:
Kenh14.Vn
– Read the original article
here