Giới trẻ
Millions of people are afraid of cockroaches, but describing an insect like this makes everyone laugh!
This little sister's imagination makes many people "eyes O, mouth A".
Recently, on social networks, a post "exploited" her sister's fear of cockroaches from an account named NA made the online community laugh.
According to this older sister, the younger sister has a fear of insects, especially cockroaches. Previously, when NA was still at home, she would take care of the cockroaches extermination, but since going to school away from home, the younger sister had to support herself. One night, when a cockroach "ambushed", her sister had to text her mother for help with equally humorous and witty descriptions.
Accordingly, with the fear of insects, the image of cockroaches in the younger brother's eyes appears "scary" and somewhat "wrong" such as: "super huge", "fat like a whale", " fat piles hit the ground"…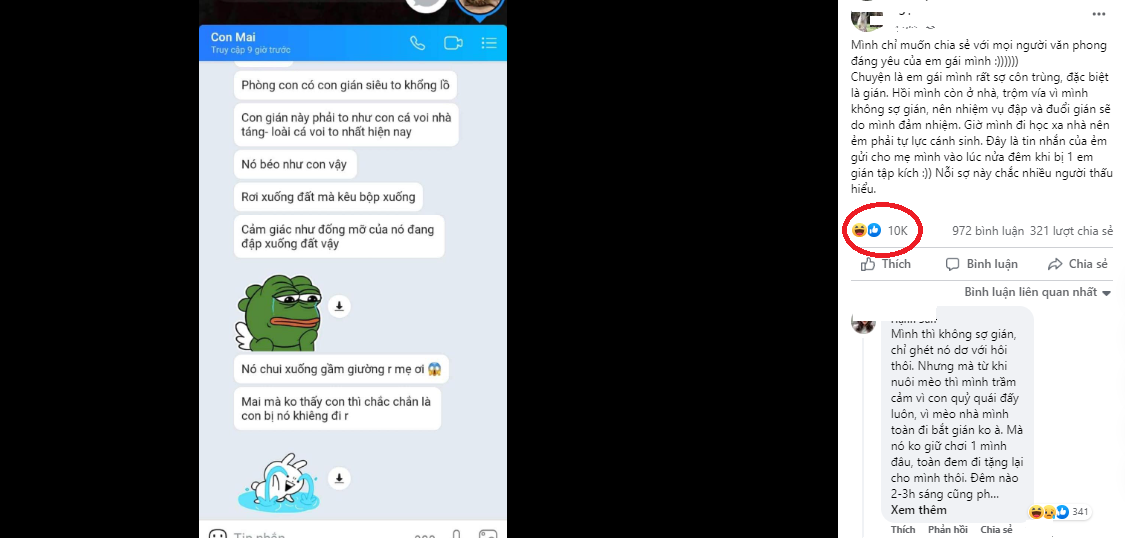 The sister's description of the cockroach caused the online community to "break their stomachs with laughter".
The text of the message is as follows: "My room has a giant cockroach. This cockroach must be as big as a sperm whale – the largest whale species today. It's as fat as a baby. Falling to the ground with a thud. It felt like its fat was hitting the ground. It went under the bed, mom. If you don't see me tomorrow, I'll definitely be carried away."
Along with this exaggerated description is a crying icon (sticker) expressing the helplessness of her sister when faced with this obnoxious insect.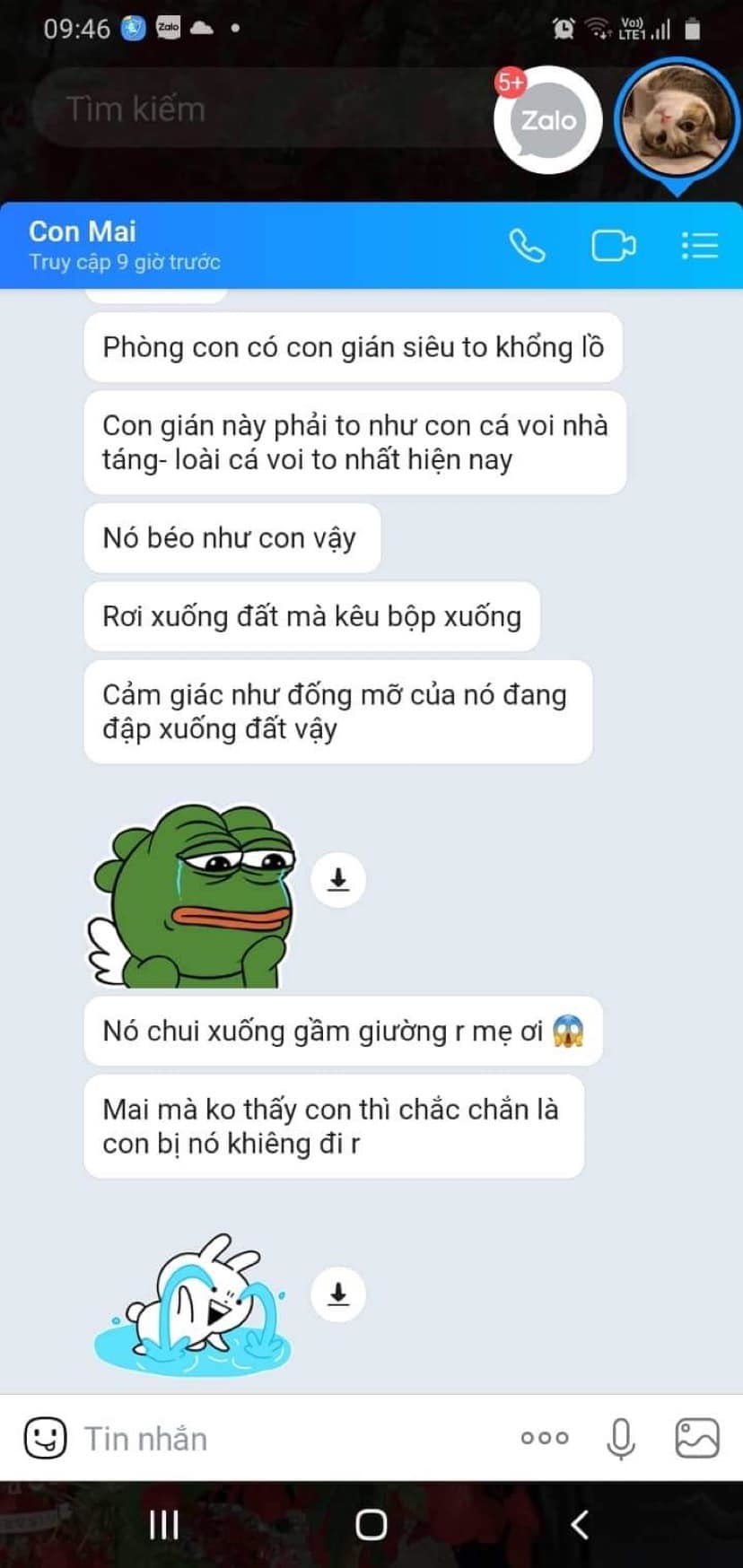 The little sister describes the cockroach
After this message was shared on social networks, it received many interactions from the online community. Everyone had to laugh at this younger brother's rich imagination and cuteness and humor. Many people expressed sympathy and understanding with the fear of insects and also left comments to share about their "bad cry, bad laugh" situation.
Some comments from the online community:
– How can it be so cute! I shouldn't have been so scared, but after reading the message, I was scared.
– Like me, even though I am a mother of 2 children, when I see a cockroach, I can only call "Mom" to help.
– That girl is so cute. Reading the little girl's description of the cockroach, I'm afraid it's big!
– I'm also afraid of cockroaches like me, but instead of calling my mother in the middle of the night, I choose to lie still and pray and wait for it to crawl out of the room by itself, because if mom comes up, it's me, not the cockroach!
– The literature must be quite good, the imagination is rich. But after reading it, I suddenly remembered my child, when she had a toothache, she said "the worm is swinging in my teeth, mother". Children are really funny.
Aries
You are reading the article
Millions of people are afraid of cockroaches, but describing an insect like this makes everyone laugh!

at
Blogtuan.info
– Source:
infonet.vietnamnet.vn
– Read the original article
here