Kinh tế
RCEP will help Vietnam recover from the pandemic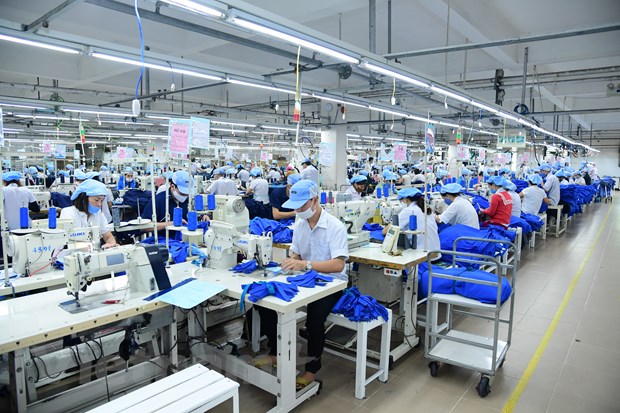 According to a report titled "Challenges and opportunities for Vietnam from RCEP" recently published by Standard Chartered Bank, Vietnam is one of the countries that benefit the most from the Regional Comprehensive Economic Partnership. (RCEP).
According to experts Standard Chartered, RCEP will help Vietnam strengthen its trade position and promote post-pandemic recovery. The main export items benefiting from RCEP include information technology, textiles, footwear, agriculture, automobiles and telecommunications. In the long term, this agreement will create the foundation to create a new supply chain in the region, in which the role of Vietnam is very important. Vietnam aims to achieve an annual export growth rate of 6%-7% between 2021-2030.
"RECP will help Vietnam boost exports and gain better access to major consumer markets such as China, Japan, Korea and Indonesia. This agreement will help manufacturers in Vietnam reduce costs and access supply chains across the Asia-Pacific region. Most of the raw materials for export of Vietnam are imported from countries participating in RCEP," shared Mr. Tim Leelahaphan, economist in charge of Thailand and Vietnam, Standard Chartered Bank.
"Small and medium enterprises, which account for 98% of all businesses in Vietnam and contribute 40% of GDP will benefit as RCEP offers opportunities to help businesses grow higher up the chain. supply," emphasized Mr. Tim Leelahaphan.
However, according to an expert of Standard Chartered, Vietnam will also face more competition, both domestically and in export markets, as a member of RCEP. For the export sector, RCEP will increase competition from Southeast Asian countries, in which some countries may be strong in similar products to Vietnam. This will promote Vietnam's transition to high-tech application manufacturing. RCEP will accelerate this process as Vietnam can purchase high-quality raw materials from member countries more easily and have better access to markets to supply value-added goods. higher.
More broadly, RCEP will accelerate the process economic integration of China with the rest of the Asia-Pacific region, while the United States is not a member of RCEP. Vietnam will continue to benefit as an alternative production base as businesses adopt the China + 1 strategy. However, low-cost Chinese products will also be easily accessible. than with the Vietnamese market, bringing challenges for domestic enterprises.
Standard Chartered experts forecast that the current account surplus and foreign direct investment (FDI) will continue to be important factors supporting VND in the long term. RCEP will boost Vietnam's exports, support the current account and attract more foreign direct investment.
"The total current account and net direct investment in Vietnam have averaged $19 billion annually over the past nine years. With this result, we expect VND to continue to appreciate in the coming years. We forecast the USD-VND exchange rate to reach VND 22,500 by the end of 2022 and VND 22,000 by the end of 2023," shared Mr. Divya Devesh, Head of Foreign Exchange Research for ASEAN and South Asia, Standard Chartered Bank.
RCEP is a free trade agreement (FTA) including 10 ASEAN member countries and 5 countries with which ASEAN has signed a free trade agreement (Australia, China, Japan, Korea and New Zealand) signed. concluded in Hanoi on November 15, 2020 and took effect from January 1, 2022 towards the goal of forming the East Asia Free Trade Agreement (EAFTA) and the beginning of the East Asia Comprehensive Economic Partnership. Asia (CEPEA).
The trade agreement covers high-, middle-, and low-income countries. The agreement is expected to eliminate 90% of import tariffs among the signatories over the next 20 years and establish a common rule for electronic commerce, exchange of goods, and intellectual property. wisdom.
You are reading the article
RCEP will help Vietnam recover from the pandemic

at
Blogtuan.info
– Source:
danviet.vn
– Read the original article
here