Business
The bank recommends 5 things to do if you don't want to become a victim of a new scam
Recently, the situation of fraudulently appropriating the right to use the user's personal phone SIM to appropriate property has become more and more common. With sophisticated tricks, many users have fallen into the trap. Despite being warned by many media, newspapers, and the Ministry of Public Security… however, this situation has not shown any signs of stopping.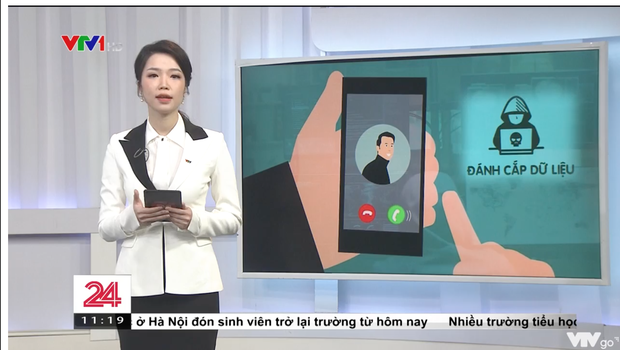 Many media, press, and the Ministry of Public Security issued warnings… but this situation has not shown any signs of stopping.
The fraudulent object claimed to be a carrier employee, called to notify customers to support customers to upgrade their phone SIM from 4G to 5G with many utilities, gifts, bonuses… and at the same time entice the victim to send Message following instructions to upgrade. In essence, this step is to trick us into activating esim on the attacker's new device and replace the victim's current SIM.
The scammer asks the Customer to read the OTP sent to them and convinces that this OTP has nothing to do with the bank, just a phone SIM upgrade. The customer does as requested and the SIM is disabled, completely unusable because the scammer has taken the right to use the customer's phone SIM.
Within a few minutes, the subject continued to change the password of the customer's personal email, contact the telecommunications network to query the ID number. Because they have control over both email and phone, and have ID number information, they continue to call the switchboard to re-issue internetbanking login users via email, re-issue internetbanking passwords via phone messages, thereby appropriating them. bank account, reactivate Smart OTP and transfer all money in customer's account to accounts in other banks.

This scam has appeared a few years ago, but recently it has happened more because many users are in need of upgrading 4G and 5G sim cards. Telecommunications carriers and banks also regularly issue warnings to help customers increase their vigilance, but there are still cases where customers are "trapped" by crooks.
In order to protect customer assets, banks have once again issued recommendations that users should absolutely pay attention to.
LIVE VERIFY with service providers such as banks and telecommunications companies before performing the introduced services (eg phone SIM upgrade).
ARE NOT provide confidential information such as: Access password, OTP one-time transaction password to anyone and in any form, even a bank employee.
INCREASE SECURITY for phone SIM to reduce risk (set PIN code for phone SIM according to instructions of telecom companies).
USE AUTHENTICATION APPLICATIONS instead of authenticating financial transactions, credits, e-wallets, etc. via phone messages (SMS).
TIMELY NOTICE with the network operator, banking organization and the Public Security Agency to find a timely solution in case of losing the right to use the SIM, suspecting the disclosure of personal information at the bank.
Any doubts about related fraud, victims should immediately contact the nearest police station and contact the 24/7 customer support call center of the banks they use.
You are reading the article
The bank recommends 5 things to do if you don't want to become a victim of a new scam

at
Blogtuan.info
– Source:
cafebiz.vn
– Read the original article
here