Games
Manga/Film
The evidence suggests that perhaps Kaido has also awakened his Devil Fruit powers
Whether or not Kaido can awaken the Devil Fruit has been a matter of much controversy in the One Piece fandom community for a long time. So far, regal Haki and the ability to awaken are the two most mysterious powers in One Piece and have made fans have to use a lot of brain cells to make predictions about it.
Despite the rather disappointing debut of Conqueror Haki, which was originally just an upgraded version of Armed Haki, the awakening ability is showing immense potential through Kid and Law's previous performance. Big Mom, as well as Luffy before the current Kaido. So far, we've got a number of samples for awakening abilities, including: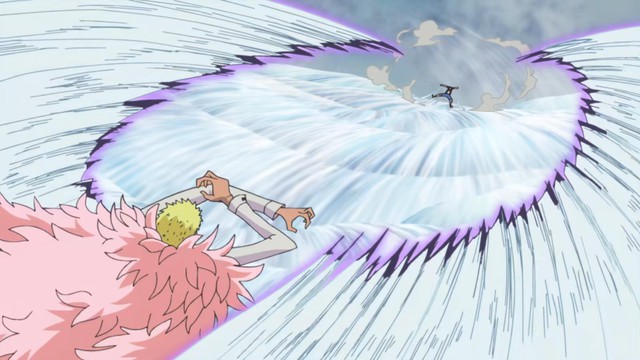 – Doflamingo's Ito Ito no Mi fruit with the awakening ability has the ability to assimilate the surrounding environment into silk, the ability to assimilate the environment is said to be the symbolic strength of the Paramecia system upon awakening.
– Katakuri's Mochi Mochi no Mi, assimilates the same environment as Doflamingo.
– Law's Ope Ope no Mi, upon awakening, has the ability to make Ope Ope's powers stronger, more concentrated by channeling a large amount of Law's energy to create moves capable of penetrating class. Yonko level armed Haki. Although there is no ability to assimilate, this can be another direction of awakening power: focusing on one point.
Kid's Jiki Jiki no Mi, similar to Ito's, has the ability to create magnetic fields for all surrounding objects, including living bodies, not just limited to metal as before.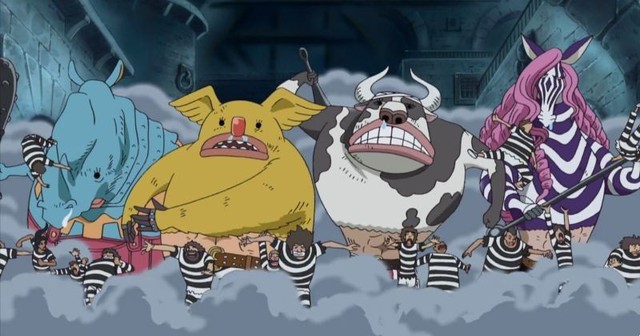 – The prison guards of Impel Down, believed to be a kind of Zoan awakening, however not completely.
Luffy's Gomu Gomu or Nika Nika Fruit, is said to have the special powers of both Zoan and Paramecia, being able to transform both the external environment, and strengthen the inner strength, and is the only Devil Fruit belonging to Luffy. The mythological system is determined to be awakened.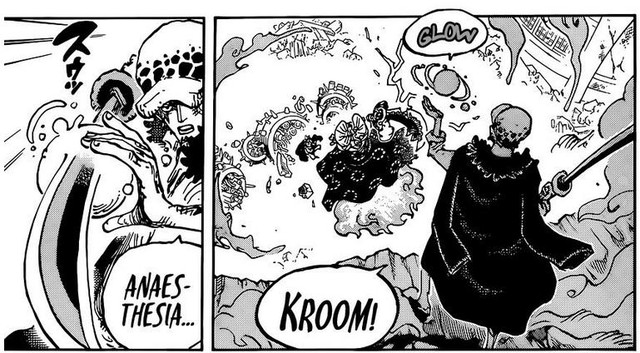 According to Law, the awakening ability is a kind of gift. According to Kaido, a Devil Fruit possessor awakens when his mind and body have completely manipulated the fruit's power.
In the words of the Five Elders, the Devil Fruits themselves actually have a "will" within them. In other words, although the demonic power can quickly bring a great power to the possessor immediately after eating, however, only those who have been able to completely control this foreign power. , ruling the will within it, can manipulate it and create a new power that is vaster and completely superior to the basic power.
From the above information, let's see how Kaido transforms his power, manipulating his Devil Fruit, to conclude that Kaido also used the awakening power several times during the fight. together with Luffy. First, about his appearance: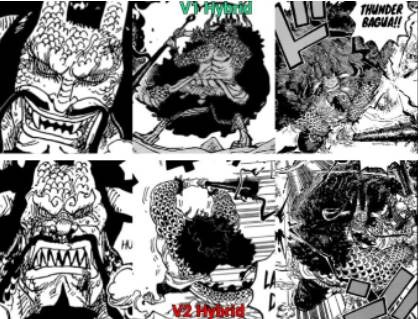 If you compare the image above with the image below, although they are all hybrids between dragons and humans, in the above form, Kaido's human part still accounts for a large proportion. In the lower form, Kaido's eyebrows are like eyebrows when in miniature dragon form, his nose turns into a beast's nose, his arms have more dragon scales and muscles, and the dragon's horns are also very prominent. For comparison, we can see that despite the same blow, Luffy was in great pain while Kaido was transforming into 2 form.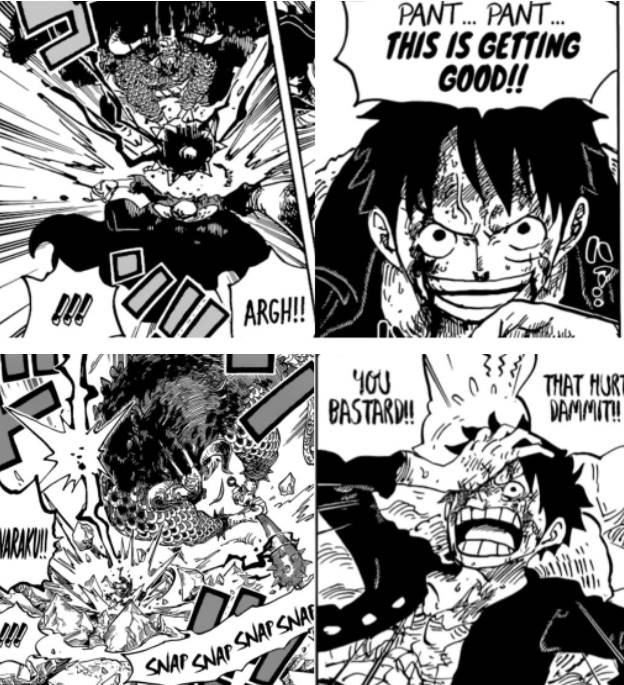 During his fight with Luffy, Kaido constantly switches between dragon form, hybrid form, the ratio between dragon and human during his battle changes constantly. As shown in the image below, Kaido transforms from his hybrid form to his dragon form in just one frame.

This shows the fact that Kaido was able to arbitrarily use demonic powers extremely skillfully. If we add the other fact that he fully understood Luffy's demonic power awakening conditions and realized that as soon as Luffy used it, Kaido had a great chance of fully awakening his powers as well. devil.
Since this power takes a lot of energy, it will probably be shown in the final battle against Luffy, ie chapters 1048 to 1050 here.
https://gamek.vn/one-piece-nhung-bang-chung-cho-thay-co-le-kaido-cung-da-thuc-tinh-nang-luc-trai-ac-quy-20220506173828152.chn
You are reading the article
The evidence suggests that perhaps Kaido has also awakened his Devil Fruit powers

at
Blogtuan.info
– Source:
gamek.vn
– Read the original article
here