Business
The father specializes in wandering "picking up garbage digging trees" to make bonsai to earn millions, demanding to buy the whole house just to pull up every sprout that grows on the wall!
Every day on the road we also encounter countless small things such as roots, wild grass, sprouts… that we never noticed. However, if you know that these seemingly useless things can "turn" into a million-dollar bonsai, you will be extremely surprised.
Picking wild plants to make money
Just by accident watching a clip of the TikTok channel "Phuong Du Bonsai", you will be attracted to the owner of the channel's wandering journey "underground". Instead of ordering online or going to a bonsai shop, he just likes to… pull up wild plants and bring them home. Accidentally seeing a tree branch protruding from the ground, wall cavity, sidewalk, he will dig up. Then use simple items to bend into mini bonsai.
The funny owner of the million-view TikTok channel, Adventure Du Bonsai and a mini garden.
Listening to "bullshit" but not bullshit, the owner of the channel Phieu Du Bonsai has earned nearly 4 million likes thanks to the clips of turning wild plants into money. He thought playing bonsai was a hobby of old age, but he has inspired countless young people.
Each TikTok clip on Bonsai Adventure is an interesting situation, the instructions for bending the tree are quite attractive. In addition to his natural and humorous way of talking, the owner of the channel has received a lot of sympathy from the netizens.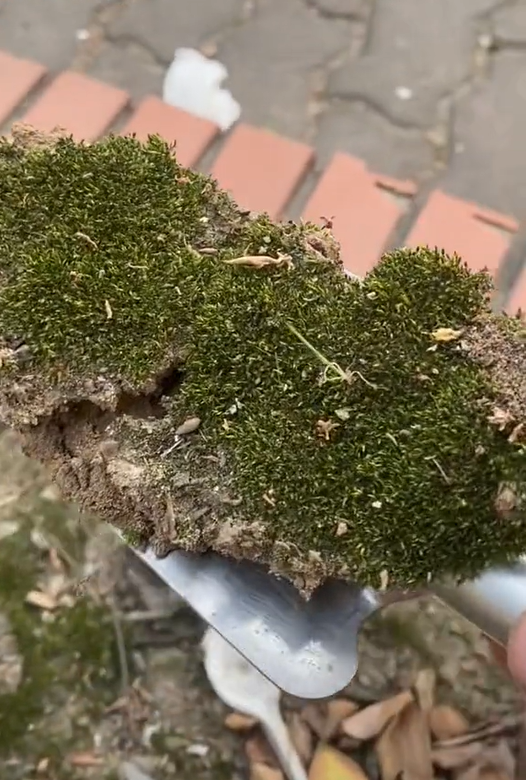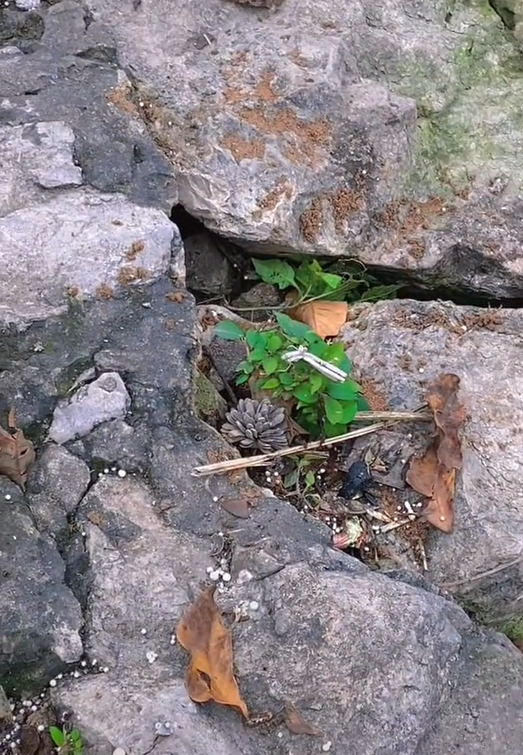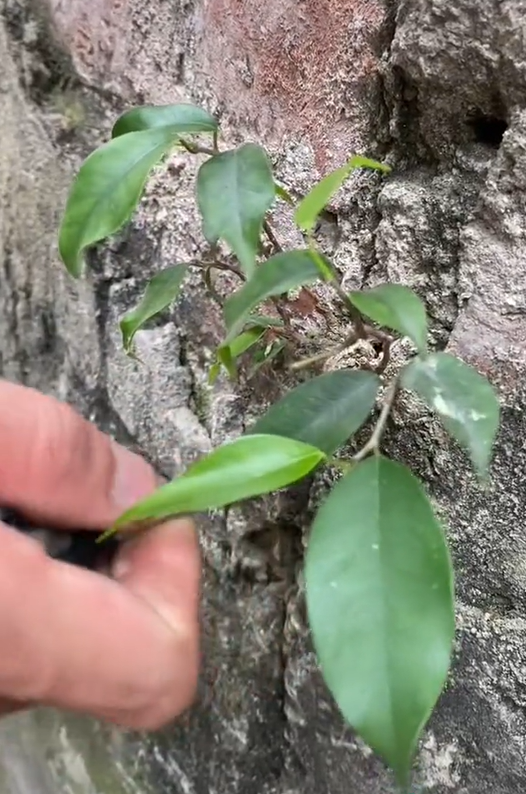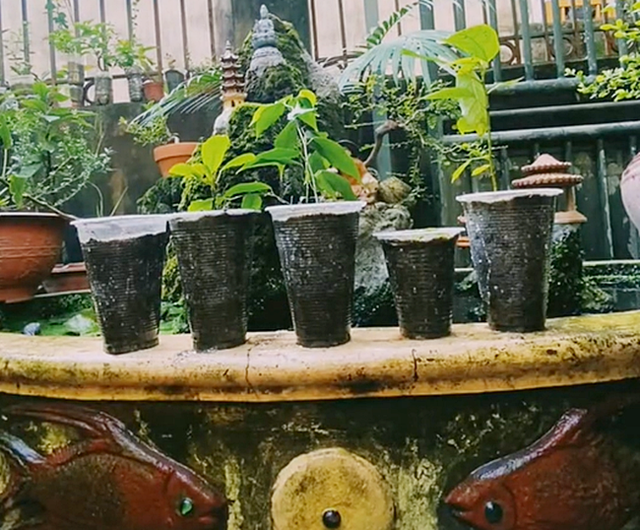 Tiny tree embryos are "picked up" in landfills, deserted walls, lakeside, bare land, growing wild.
Cycling to buy bread can also pull out a bunch of wild plants for 0 dong to make a luxurious bonsai.
While going to the gym, rummaging through the trash, suddenly picked up an apricot tree with a price of 7 million VND, picked up the wild moss growing in the tree trunk on the street to "revive", while on the way, suddenly pulled out the tiny sprouts of the si – born in the city. between bricks or cement, walking down the street, I came across a mini banyan tree… Those are videos with extremely funny content devised by the owner. Through his skillful hands, he has made countless valuable things. Each beautiful potted plant, miniature landscape, and semi-terrain tank make netizens admire.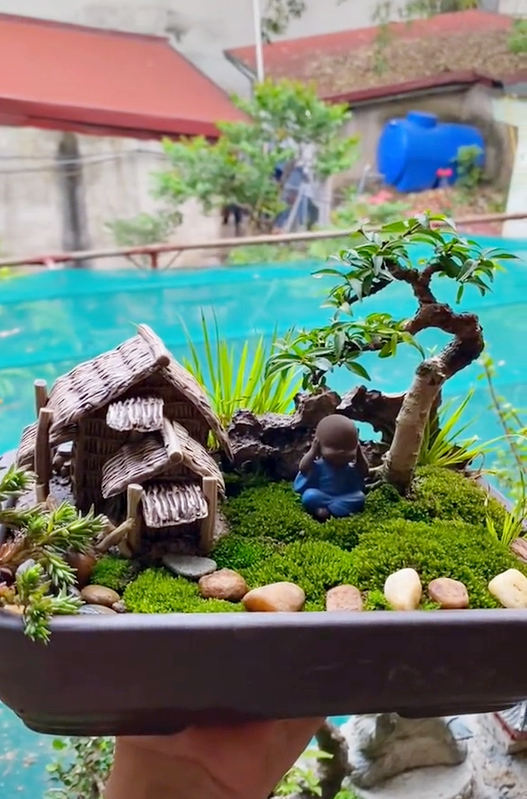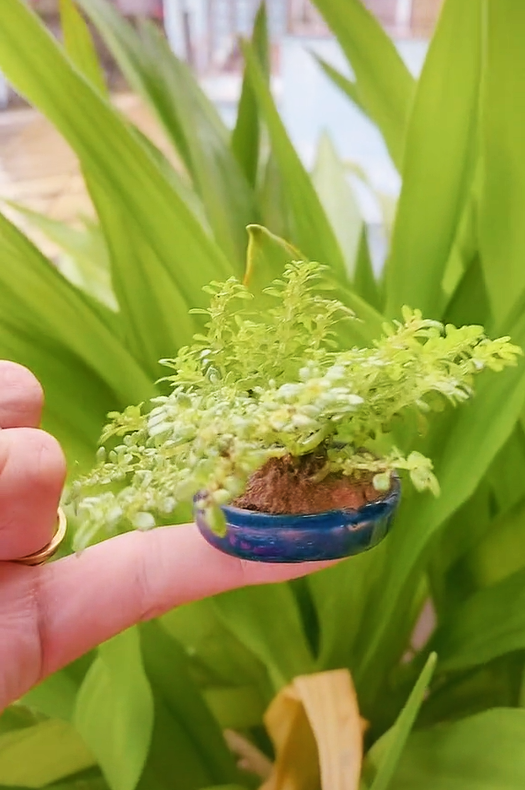 This is the fruit of simple plants that are ignored!
It is known that the owner of Phieu Du Bonsai channel is living in Dinh Cong, Hoang Mai, Hanoi. He has a family but still wanders every day to "gather plants" to serve his hobby. Whatever people throw away, he can create a popular style bonsai. The price of each bonsai pot he sells is quite cheap, only from a few hundred to a few million dong.
Especially the channel owner is very friendly. Anyone who comments to ask him enthusiastically responds. Everything related to bonsai, he answered in detail. That is the point that makes Phieu Du Bonsai channel so popular and popular recently. Even people who are not in the "tree system" like to follow. It proves that Ha Thanh's new way of making video content is very attractive.
Extremely "poisonous" bonsai made from… amaranth, black pot, tomato
In addition to ornamental plants such as si, birth, banyan, bodhi, ginseng … the owner also "witches" ordinary vegetables into luxurious bonsai. For example, the clip of bending tomato, amaranth, longan, lemon, chili … makes everyone surprised. Not even a pot plant can make it difficult for him! The channel owner's point of view is that "the tree is potted like a queen on the throne". So whatever tree he has, he has a way to molt it. Who hears it without laughing!
Turning the neem tree into the ultimate bonsai art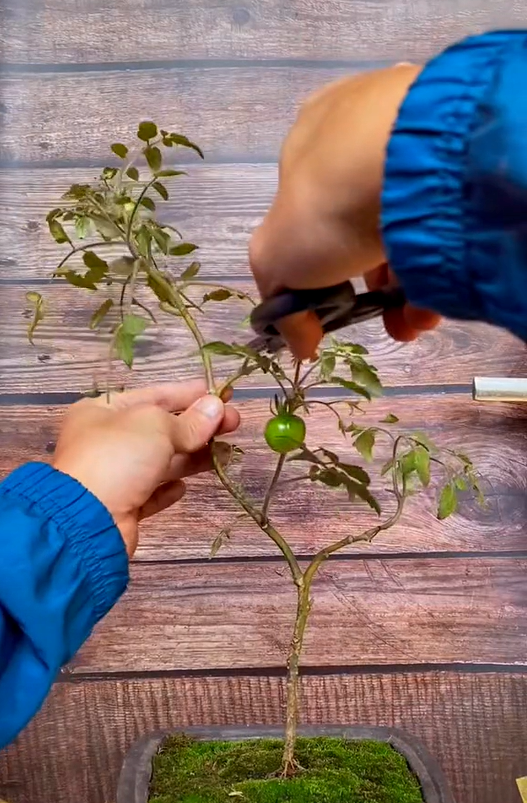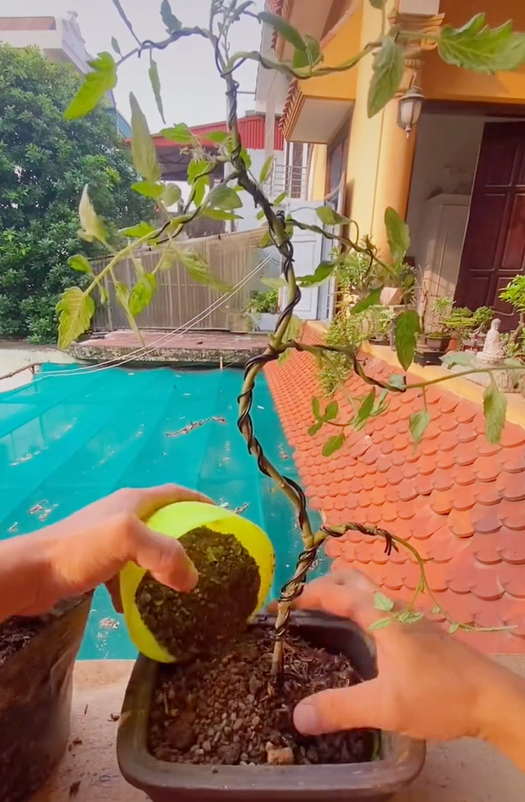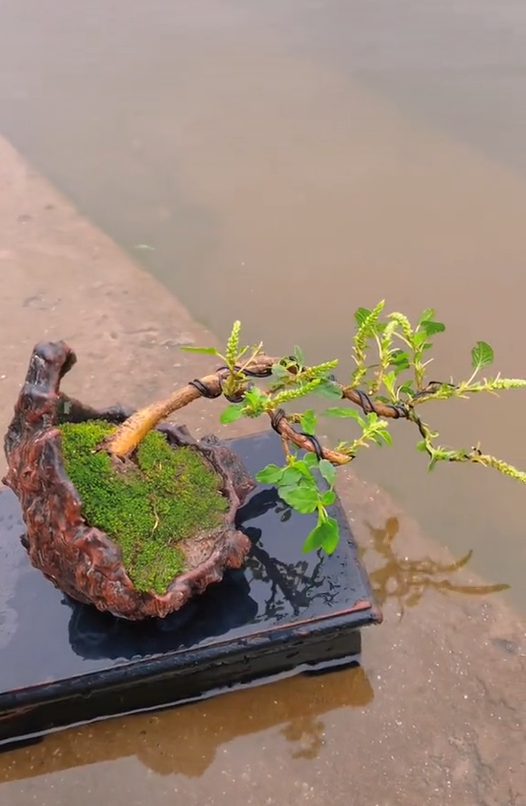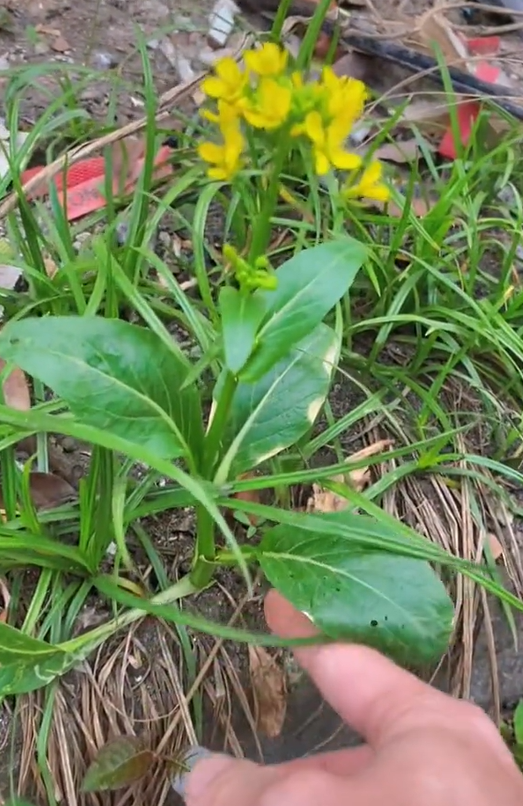 Amaranth and vegetables that grow haphazardly without anyone taking them also become works of art when put in pots.
Not only "turning" wild things into money, the owner of Adventure Du Bonsai also has a great drawing talent. Every time I finish a potted plant, I will draw a picture of it after it has fully grown. Fans wondered if he studied art or not? But the guy just humbly said it was his personal preference.
He even affirms his passion by doing something that makes everyone "out of breath". That's how he asked to buy 2 houses just to… dig up seedlings growing on brick walls. Even though they knew it was a joke, everyone enjoyed it.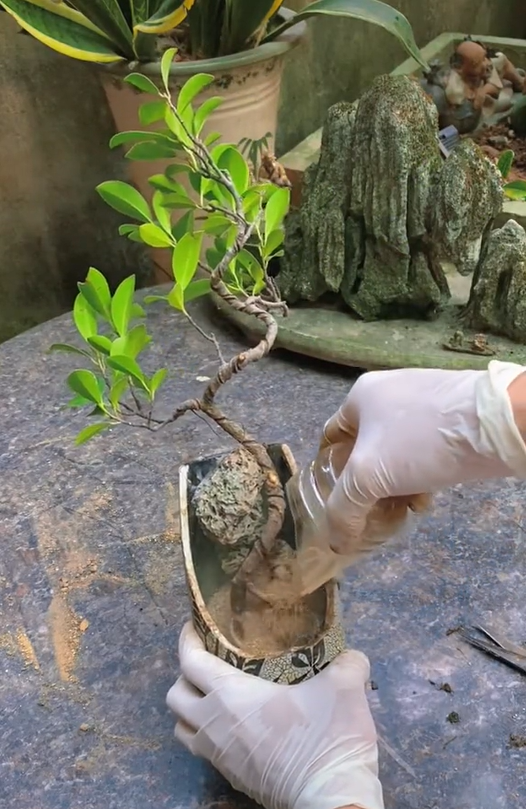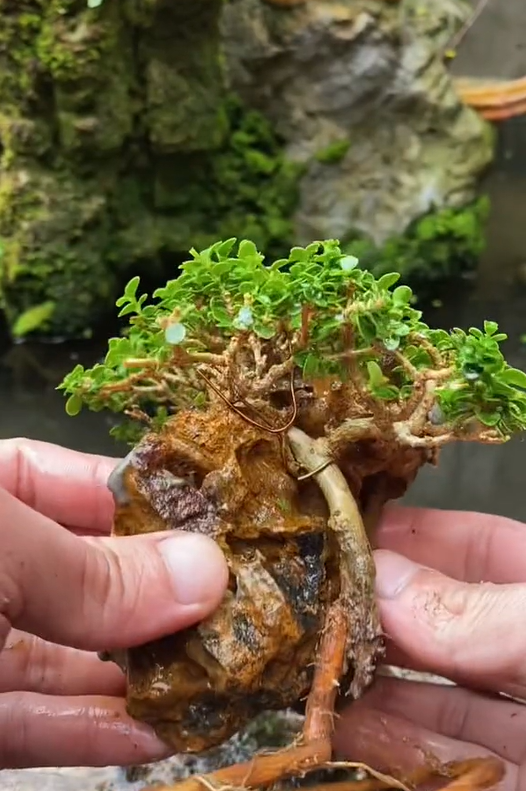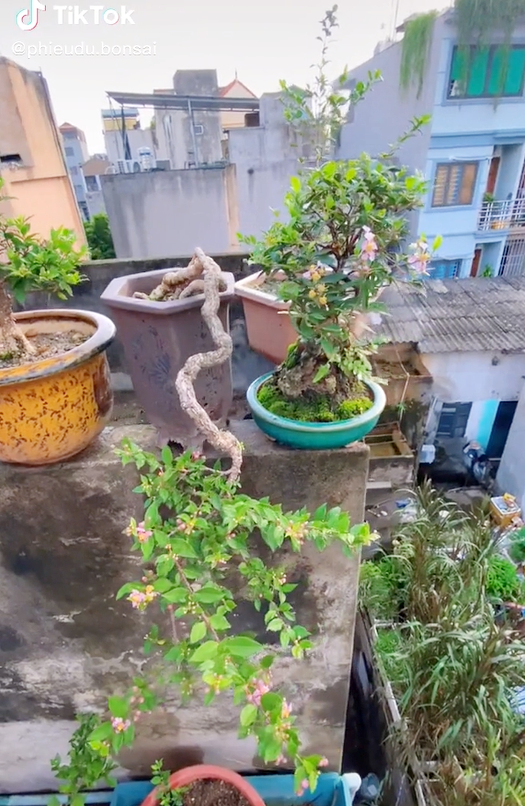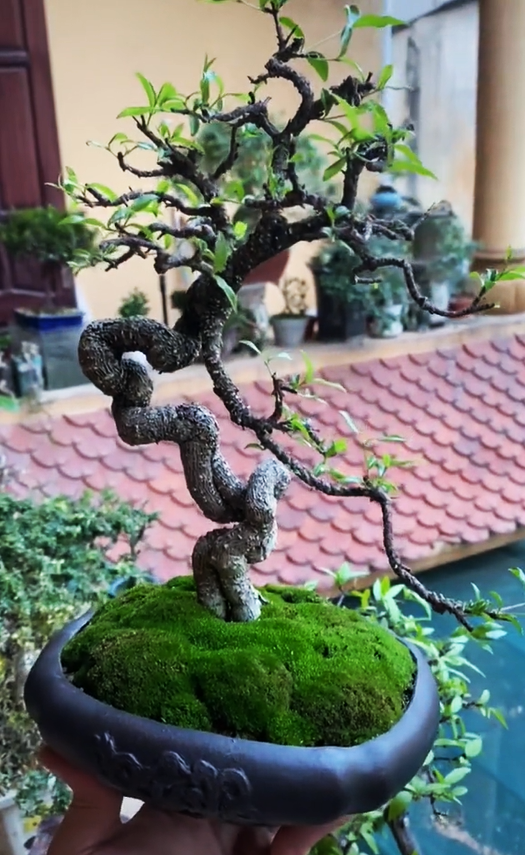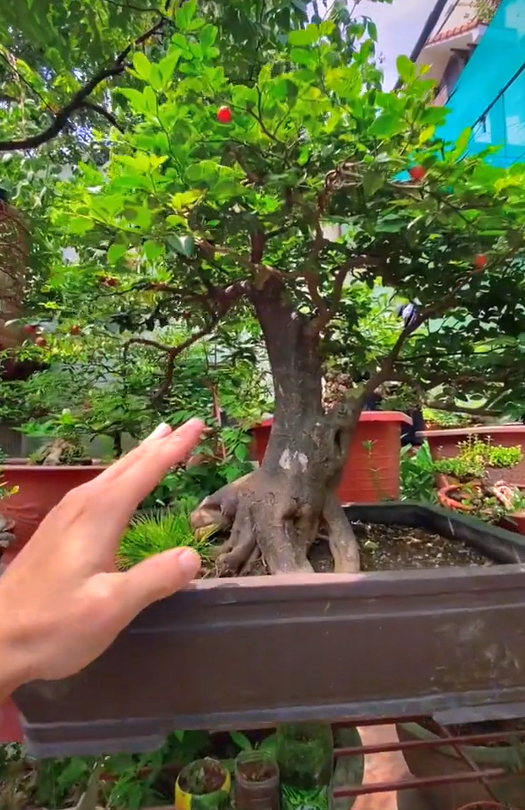 Owning a desirable bonsai garden in the heart of Hanoi, the young father has an additional income from the interesting job of picking plants.
The videos on Phieu Du Bonsai channel bring a lot of knowledge that is both useful and entertaining. From the little things that are discarded, the channel owner has used to create a lovely garden full of art. Thanks to his love of nature, the sisters know the concept of Akadama soil, fertilizer from eagles, seaweed… and how to create joy in life. One day, when you feel sad, it's also good to run out into the street to pull a wild tree and bend it! Isn't that right, sisters?
https://afamily.vn/ong-bo-chuyen-di-lang-thang-nhat-cay-dao-rac-ve-lam-bonsai-kiem-bac-trieu-doi-mua-nguyen-ca-can- house-chi-de-noise-moi-mam-cay-moc-tren-tuong-20220505185952952.chn
You are reading the article
The father specializes in wandering "picking up garbage digging trees" to make bonsai to earn millions, demanding to buy the whole house just to pull up every sprout that grows on the wall!

at
Blogtuan.info
– Source:
cafebiz.vn
– Read the original article
here