Quốc tế
The world strengthens inflation control
Many central banks have just continued to raise interest rates to cope with escalating inflation in the context of the world facing supply chain challenges due to the impact of the Covid-19 pandemic and the impact of the Russia-Ukraine conflict. .
In a move expected by many, the US Federal Reserve (FED) on May 4 raised short-term lending rates applied to banks across the country by 0.5 percentage points (from the 0.25%-0.5% now up to 0.75%-1%). This is also the strongest interest rate hike of the Fed in 22 years to cope with escalating inflation.
Fed Chairman Jerome Powell said that inflation was found to be too high and "we must act urgently to bring it down". According to Mr. Powell, inflation is weighing on low-income people and the Fed is strongly committed to restoring price stability.
Radio CNBC This comment means that there will be interest rate hikes in the near future, but the increase may not exceed 0.5 percentage points. According to Foreign Exchange Company CME Group (USA), the market is expecting the Fed to raise interest rates to a range of 3%-3.25% by the end of 2022.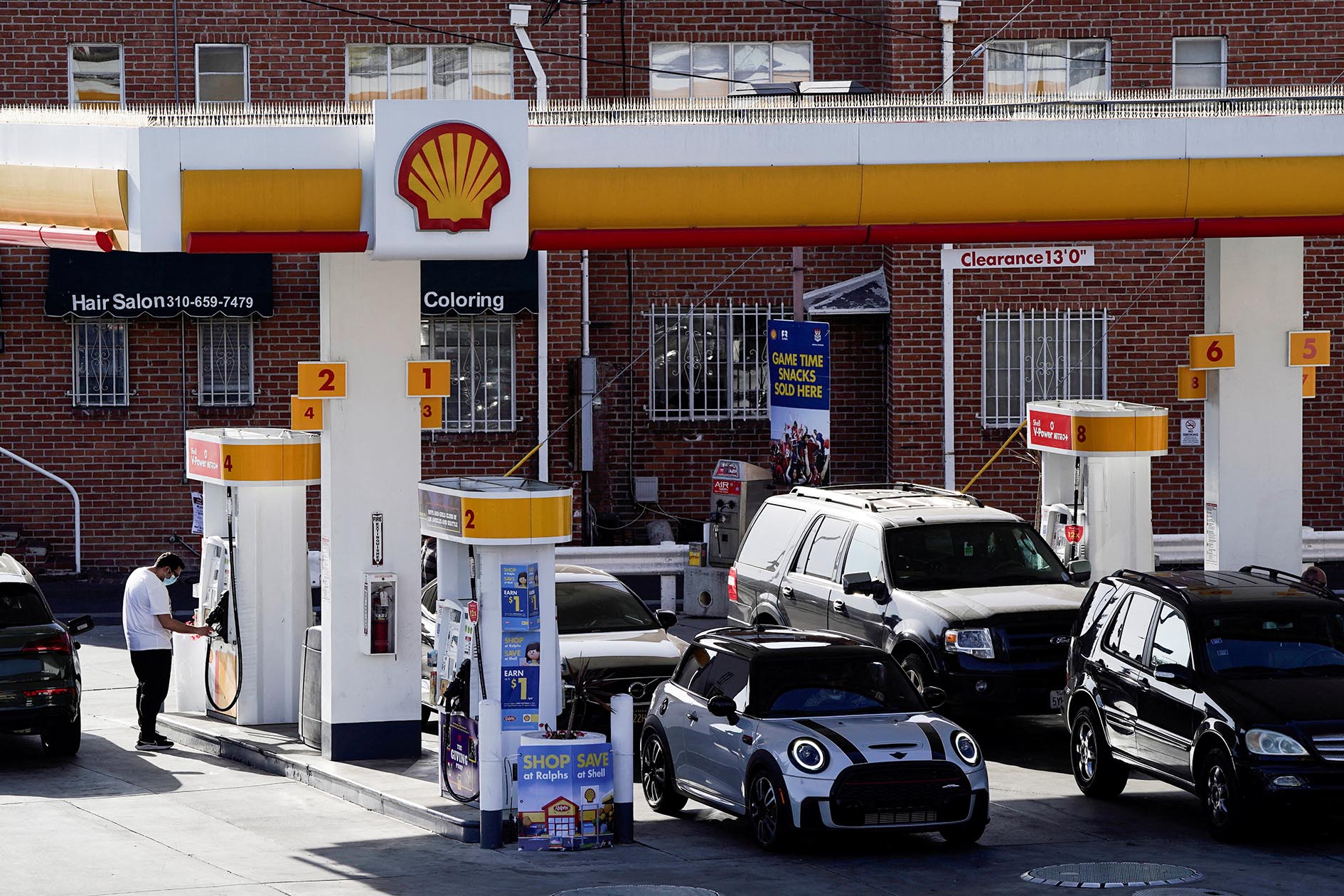 A gas station in Los Angeles City, California – USA in March 2022, the month with a sharp increase in the consumer price index Photo: Reuters
When the Covid-19 pandemic broke out in early 2020, the Fed reduced interest rates to a range of 0%-0.25%. However, by March 2022, this interest rate will be increased to 0.25 percentage points at a time when inflation is escalating. The consumer price index (CPI) in the US for that month increased by 8.5% year-on-year. This is the highest increase since December 1981.
Another American country that also made a similar move on May 4 is Brazil. Latin America's largest economy raised interest rates for the 10th time in a row to 12.75% in an effort to contain rising inflation.
In Europe, the Central Bank of Iceland also pursued a similar goal when raising interest rates to 3.75% on May 4. This is the second time the bank has made this move since the beginning of the year after inflation in April increased by 7.2% year-on-year in 2021. Escalating inflation could also force the European Central Bank to raise interest rates. interest rate as early as July, instead of year-end as expected. That is a statement made by Governor of the Central Bank of Estonia Madis Müller on May 3.
Another notable interest rate hike came from the Central Bank of India on May 4, with an increase of 0.4 percentage points to 4.4%. According to Bloomberg, this is the first time this bank has raised its prime interest rate since 2018 amid Asia's third-largest economy facing high inflation.
Central Bank Governor Shaktikanta Das said that the shortage of cooking oil due to the Russia-Ukraine conflict and the ban on oil exports by some countries caused food prices in the country to skyrocket. The bank has raised its inflation forecast for India for the current financial year (starting from April 1, 2022) to 5.7%. The previous rate was 4.5%, introduced in February.
A day earlier, the Central Bank of Australia raised its prime interest rate for the first time in more than 11 years (from 0.1% to 0.35%). This is not a surprise move after newly released official data showed that inflation in Australia in the first quarter of 2022 increased by 5.1% compared to the same period last year. This is the highest increase since 2001, partly due to rising fuel prices.
Some other economies in Asia are also having a headache with inflation. According to Yonhap news agency, the Bank of Korea (BOK) is expected to raise the basic interest rate four more times until the end of this year. Previously, at the BOK's monetary policy meeting last month, members called for further rate hikes to curb inflation.
Pressure also increased in the Philippines after CPI in April increased by 4.9% year-on-year. This is the highest increase since December 2018.
The solution to global food security?
United Nations (UN) Secretary-General Antonio Guterres said on May 4 that it is impossible to solve the problem of global food security without agricultural products from Ukraine and food and fertilizers from Russia.
According to Guterres, the conflict in Ukraine has only made things worse, leading to a crisis that is wreaking havoc on the global food, energy and financial systems, especially in developing countries.
The UN Secretary-General stressed that there is currently no real solution to the problem of global food security without efforts to bring Ukrainian agricultural products, food and fertilizers from Russia and Belarus back to the world market despite conflict is taking place. Mr. Guterres said he would facilitate dialogue to help achieve this goal.
Mr. Guterres made the above statement while visiting Nigeria, one of the countries that has been significantly affected by the Russia-Ukraine conflict. Nigeria had to urgently buy potash supplies from Canada after being unable to import this item from Russia due to the impact of Western sanctions. Last month, the International Monetary Fund (IMF) warned that the Russia-Ukraine conflict would hit sub-Saharan Africa, pushing up food and energy prices, putting many people at risk of starvation.
Heroine
You are reading the article
The world strengthens inflation control

at
Blogtuan.info
– Source:
nld.com.vn
– Read the original article
here