Alo bác sĩ
Giải trí
What is so special about Hue beef noodle soup that Japan put on the menu for students? The most beneficial way to eat beef noodle soup, few people know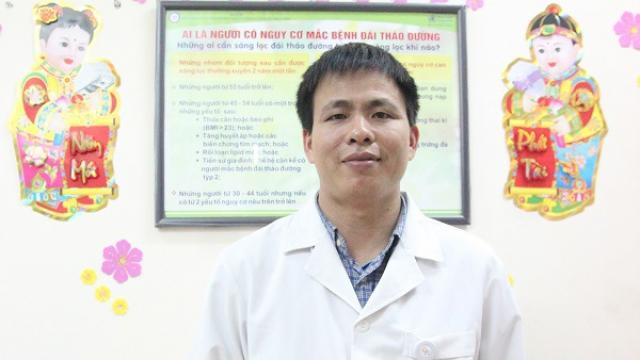 In recent days, many Vietnamese people, especially those who love Hue beef noodle soup, feel extremely proud when this dish is included in the menus of 35 primary and secondary schools in the city. Saijo (Japan). This is an opportunity for traditional Vietnamese dishes to be promoted to the world for many people to know.
Students enjoy Hue beef noodle soup in Saijo city, Ehime prefecture, Japan, on April 26. Photo: Ehime Shimbun.
According to Japanese media reports, an estimated 500 students at Saijo elementary school in Saijo city enjoyed Hue beef noodle soup. Fortunately, most of the students asked after enjoying this dish expressed interest and satisfaction.
In Vietnam, Hue beef noodle soup is very familiar not only to Hue people but also to all regions. Although used by many people, not everyone knows what nutritional value in a bowl of Hue beef noodle soup and what to pay attention to when eating.
Doctor, doctor Nguyen Trong Hung (National Institute of Nutrition) said, Hue beef noodle soup is a familiar dish in Vietnam and is loved by many people. However, the processing process of each place has its own secret or way, but it is indispensable for typical ingredients such as vermicelli, boiled pig's blood, beef, pig's foot…
Regarding the nutritional value as well as the energy that a bowl of Hue beef noodle soup brings, Dr. Hung said that it is difficult to give a common number for all, this also depends on how big or small the bowl of vermicelli is, the person who eats calls it. enough food or more or less food…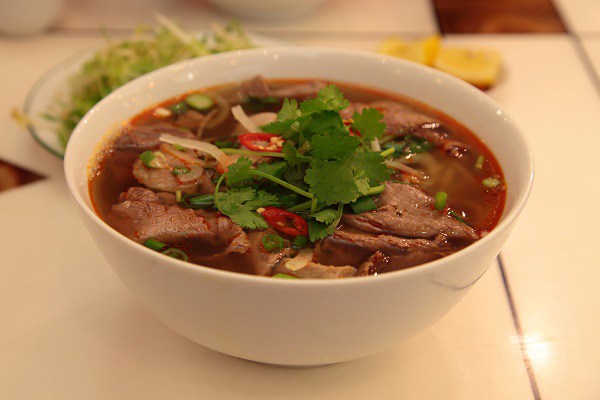 Hue beef mud is a favorite dish of many people in Vietnam. Illustration.
According to Dr. Hung, a bowl of Hue pork vermicelli (medium size) according to the Institute of Nutrition's quantification will have 524 kcal, which includes the following ingredients: 250g vermicelli; Fish ball 30g; Boneless pork leg meat 50g; 60g boiled pig blood; Beef 15g; Onions 20g; Vegetable oil 5g, salt 1.17g.
With a bowl of vermicelli as above, there will be nutritional values ​​including: Energy 524kcal; Protein 28.3g; Lipid 16.7g; Glucid 65.1g; Fiber 1.4g; Vitamin A 123 mg; Beta-carotene 1370mg; Vitamin C 61.7mg; Calcium 81.1mg; Iron 17.9mg; Sodium 686.9mg; Potassium 234mg; Zinc 1.6mg; Cholesterol 45.4mg.
Through the above ingredients and nutritional values, it can be seen that a bowl of Hue beef noodle soup provides energy equivalent to a main meal of the day. Accordingly, an average adult needs 1,600kcal/day and the supplement is divided equally at all times of the day, but mainly energy is loaded in 3 main meals: morning, noon, and evening. Thus, no matter what time you eat Bun Bo Hue, your energy intake is equivalent to a main meal.
Another problem is that, if you just look at the ingredients, you can see that a bowl of Hue beef noodle soup is quite diverse in ingredients with a lot of foods combining from starch, protein, fat, vegetables… However, one thing people should note is that the fiber content in a bowl of vermicelli is too modest, with only 1.4g. While the Protein content is 28.3g; Lipid 16.7g; Glucid 65.1g.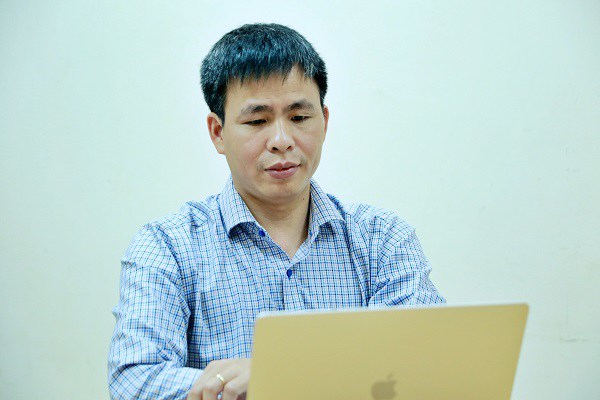 According to Dr. Hung, although Hue beef noodle soup has a variety of foods, it is not balanced, especially the vegetable portion is not enough.
In addition, the amount of salt in a bowl of beef noodle soup is quite large compared to the needs of 1 person/day. Specifically, an adult is recommended to use less than 5g of salt/day, but eating 1 bowl of Hue beef noodle soup has 1.17g, in salt it is also added from many other sources during the day.
From the above analysis, Dr. Hung recommends that when eating Bun Bo Hue, people need to pay attention to the following issues:
– Need to add more vegetables to the diet, can eat more raw vegetables, blanched vegetables. Because according to the recommendation, each meal should eat 1 serving of vegetables, of which one serving of vegetables is equivalent to a bowl of rice in your mouth.
– Should limit the addition of salt-containing spices, should not eat all the water, so we have loaded the maximum amount of salt in a bowl of vermicelli into the body.
– Due to the characteristic of Hue beef noodle soup is spicy, so when eating people should eat spicy according to taste, people with a history of stomach ulcers and young children need to be careful not to eat too spicy.
– Do not eat too often, should only eat 1 to 2 times a week.
You are reading the article
What is so special about Hue beef noodle soup that Japan put on the menu for students? The most beneficial way to eat beef noodle soup, few people know

at
Blogtuan.info
– Source:
Eva.vn
– Read the original article
here