Giải trí
8 abandoned places on TG swallowed by nature, unbelievable breathtaking scenery
After being abandoned, these places are lifeless, cold, lonely and gradually covered with trees.
In a way, Mother Nature's takeover makes these desolate, dilapidated places far more spectacular than they originally were. After a long time, these places were completely swallowed up by vegetation, leaving very little trace of humans.
1. Gouqi Island
South of the mouth of the Yangtze River in China is an archipelago of 400 small islands. One of them is the island of Gouqi that seems to be completely forgotten by time.
This place used to be a bustling small fishing village, after that, the people in the village gradually left, no one lived anymore. Ivy, vines cover the alleys, the walls of houses, even a school. Although this place is no longer inhabited, today it has become a tourist attraction travel can only be reached by ferry.
2. Hotel del Salto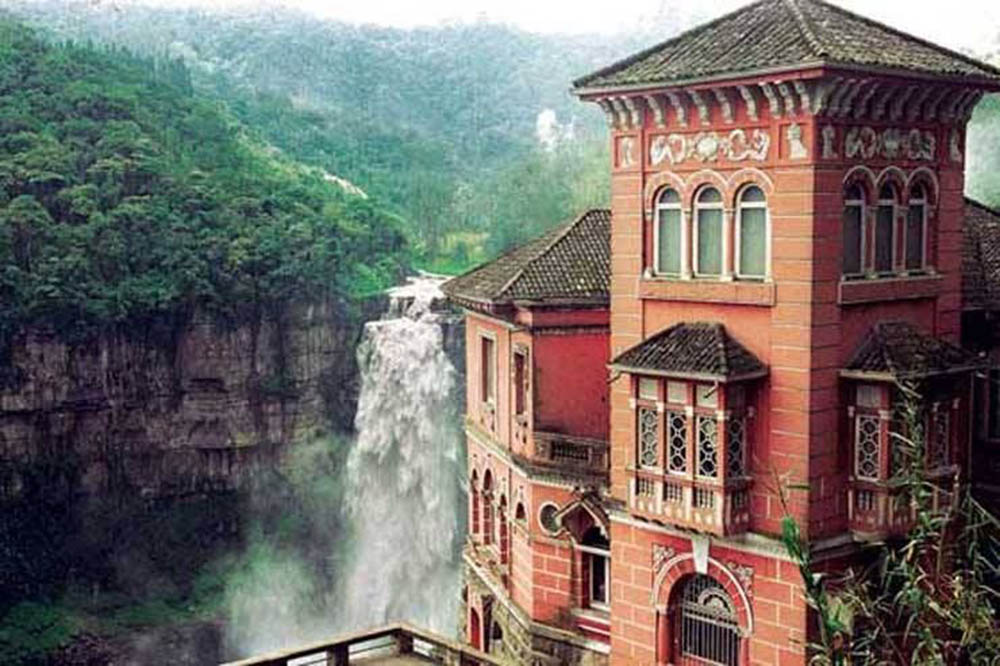 Tequendama Falls, Bogotá River, Colombia is a popular tourist attraction. There was a hotel called "Hotel del Salto" that was loved by everyone. The sights and sounds at this place make everyone fall in love.
However, people gradually leave this place, because a few miles upstream, untreated waste is dumped into the river, making people unable to bear the stench. Although the rooms in the hotel have a very nice view, no one can stand the bad smell here. Finally, the hotel was forced to close in the 1990s and the trees have been overgrown ever since.
3. Kolmanskop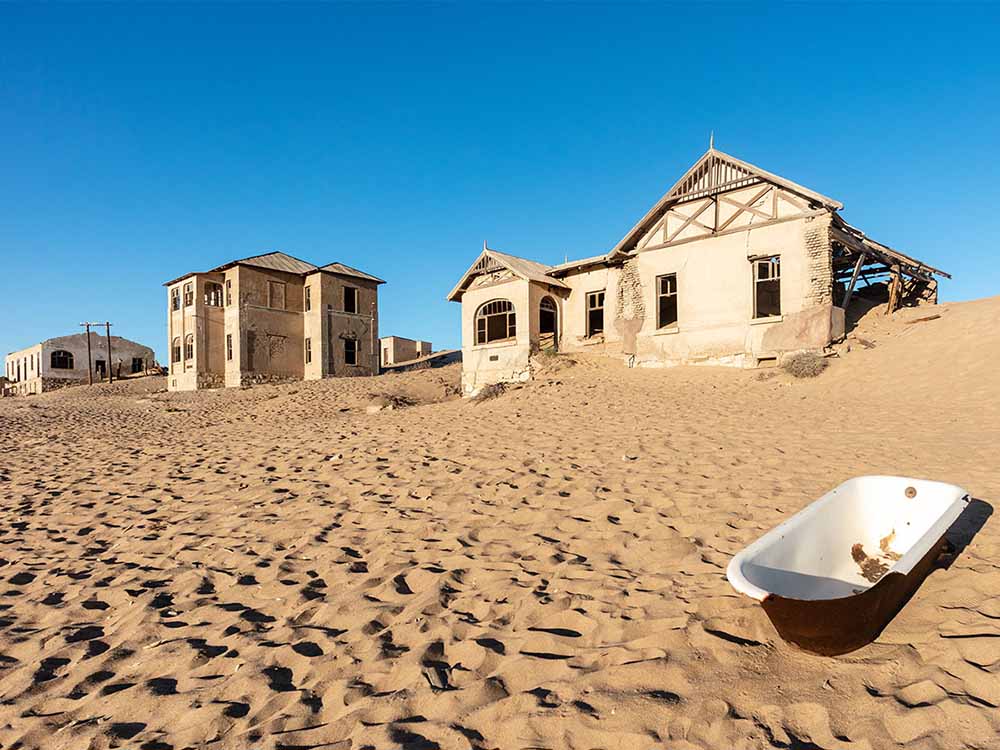 Namibian mining town Kolmanskop was abandoned, tons of sand blew into people's houses, leaving everything covered with sand. Sand fills the rooms of the house, no one can live in such an environment.
In the early 20th century, a German railway worker found a diamond in the area. After that, another mining settlement was built. But by the early 1930s, diamonds in Kolmanskop became scarce, causing people to gradually leave this place.
4. Holland Island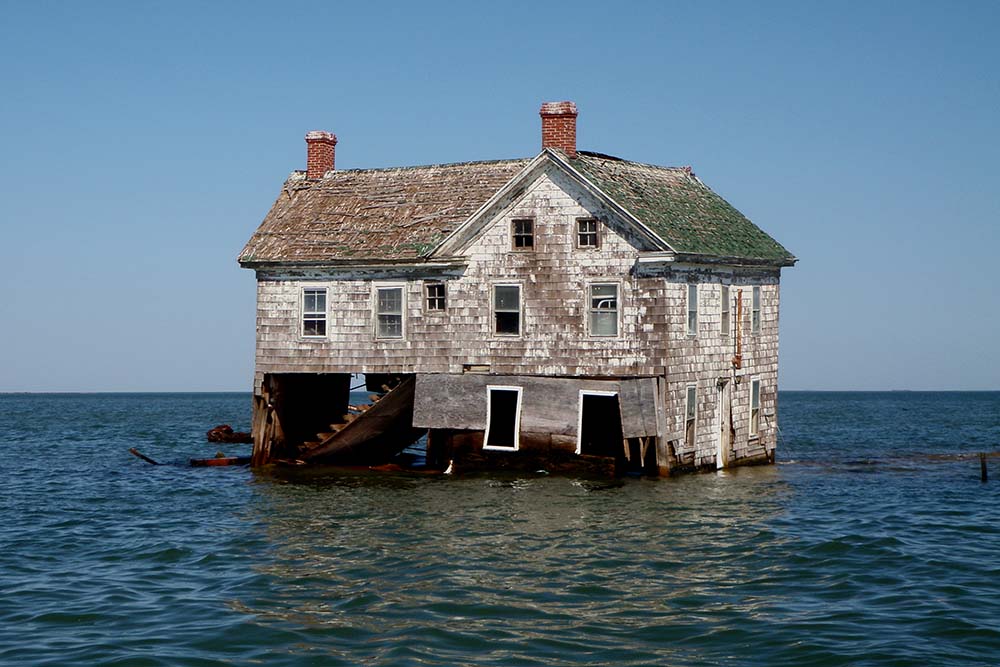 In 1910, about 360 inhabitants lived on Holland Island in the Chesapeake Bay, USA. People mainly fish and do agriculture. It is also one of the largest inhabited islands in the Chesapeake Bay, with 70 homes, shops, post offices, schools, churches, and more.
Sadly, the erosion on the west coast of the island has serious consequences. Despite the construction of stone walls to help protect against invasive tides, the family was eventually forced to leave in 1918.
5. Well of Quinta da Regaleira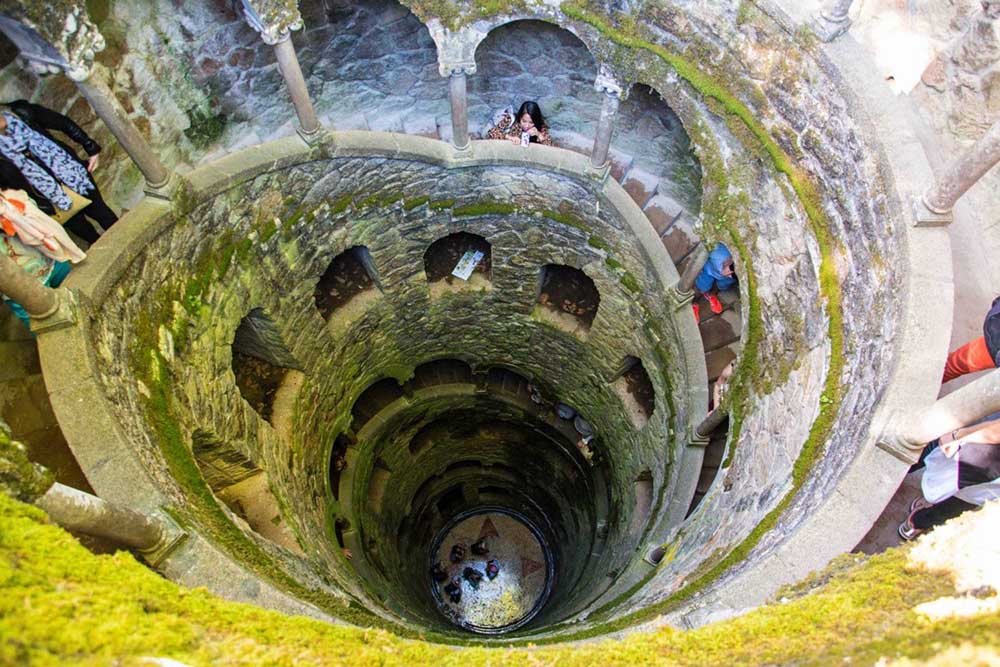 In the town of Sintra, Quinta da Regaleira is a structure built in 1904 by a wealthy Portuguese businessman. Although it looks like a giant well, it is actually a large gothic house, elaborately built, including tunnels, caves.
There is an arc-shaped spiral staircase inside the place but it is not for water purposes but for a special ritual.
This place has been abandoned for many years but is now recognized by UNESCO as a World Heritage Site.
6. Valle dei Mulini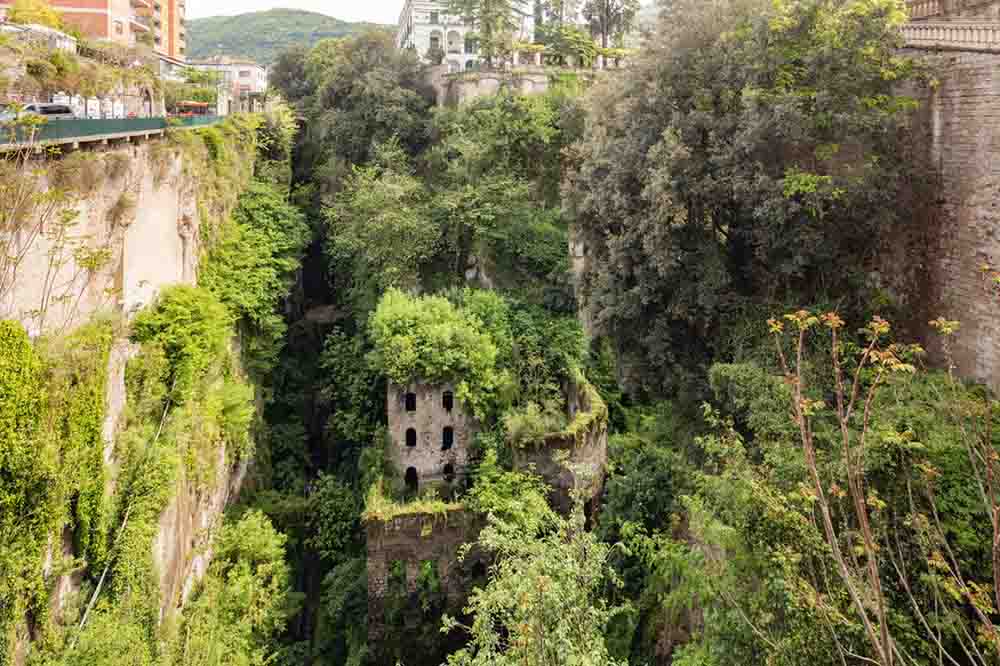 Locals call this the valley of the mills, because there are 25 abandoned flour mills deep in a gorge in Sorrento dating back to the 13th century.
In addition to the factories, along this small canal there are also sawmills. In 1940, flour milling was carried out according to a different, more modern method, so these factories had to close as a result.
Now all that remains are ancient industrial ruins covered with lush vegetation.
7. SS Ayrfield
Shipwrecks are often found on the ocean floor, often home to corals and marine life. But in SS Ayrfield, Sydney's Homebush Bay is different. Instead of being submerged, it floats on the water and has a small, lush mangrove forest inside.
This ship was built in 1911, is one of four cargo ships specializing in transporting coal, oil and supplies during the war.
8. Angkor Wat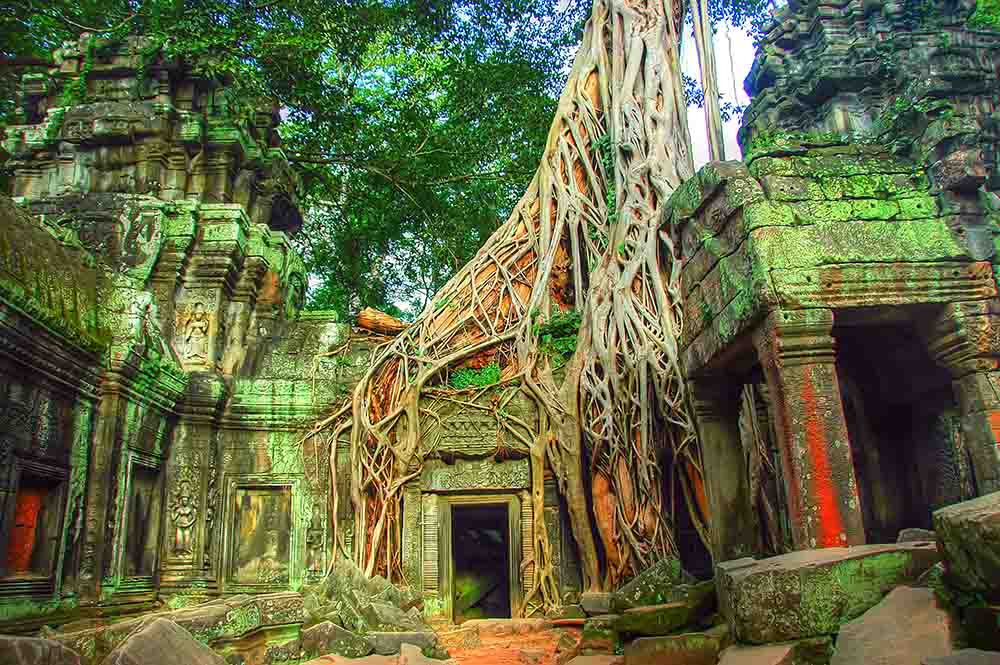 Located in the jungle north of Cambodia's Siem Reap province, Angkor Wat is a beautiful place called by UNESCO as one of Southeast Asia's most important archaeological sites.
Once the capital of the Khmer Kingdom, the vast surrounding area boasts ornate temples and irrigation works dating from the 9th to 14th centuries.
Of particular note is the temple of Ta Prohm, now covered with giant tree stumps. While the other monuments were maintained and protected from encroachment by the jungle, the archaeologists let the trees grow naturally at Ta Prohm temple.
You are reading the article
8 abandoned places on TG swallowed by nature, unbelievable breathtaking scenery

at
Blogtuan.info
– Source:
24h.com.vn
– Read the original article
here