You can answer the phone
If you're alone in a coffee shop and your phone rings, you can chat without going out. Of course, you need to keep your voice at a reasonable volume. The thing to remember is to keep your conversations brief and to watch the body language of those around you to make sure you're not disturbing others.
Get out if the call is long or noisy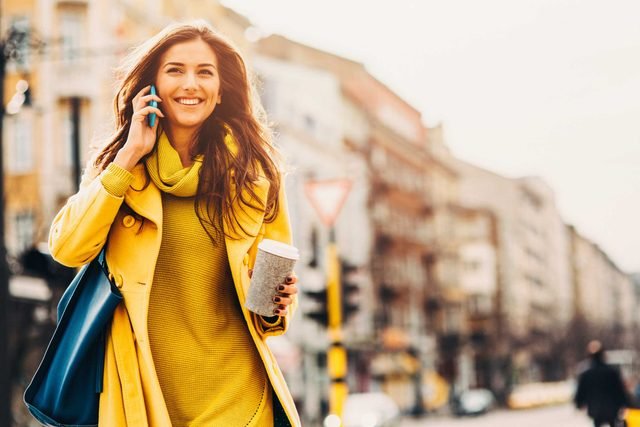 At the coffee shop, you also need to adhere to basic courtesy. In some cases, you have to turn up the volume like a bad connection or a long conversation, move out.
We need to respect the rest of the people in the bar and not do anything that affects everyone. They go there to enjoy drinks, meet friends, not to be disturbed by your noisy chatter.
Do not expand the usable space
Coffee shops are often designed for people who want to use the space to work and read, but always remember to minimize the space they use. Don't go there and spread out a whole backpack. Everyone should be conscious of the space they are using in the shop.
Ask before plugging in the charger
Sometimes your seat doesn't have a convenient plug location and you want to plug it in at someone else's desk. Ask before you plan to charge your computer, mobile phone or any other device into an outlet near someone else. The bar is open to everyone but you should ask before going to someone's table.
Buy something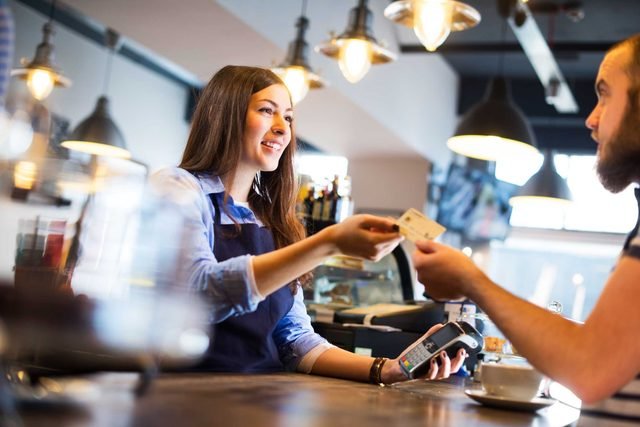 We often go to coffee shops to meet friends and never forget the owners are business people. Don't just grab a drink and sit there all day. Let's buy something. In case you need to work or wait for someone for a long time, order another drink or a cake. In a coffee shop, the wifi, the electricity you use and the space you sit in are all about money. So please understand their business, especially at small coffee shops.
Don't let the kids run around
Of course, you can bring your kids to the cafe with you, but don't turn the staff there into babysitters. A coffee shop is a public establishment with the same operating principles as a restaurant. You need to ensure a certain level of silence and not disturb others.
Do not hesitate to waste time
If you haven't decided what to order when you get to the counter, allow the person behind you to order first. You can say, "I really haven't decided yet" or "I haven't made my choice yet" and allow others to order first. Don't hold your seat forever and waste everyone's time.
Don't try to change the coffee shop to suit you
If the music is too loud for your taste or the tables are too close together, don't ask the staff to change it to your liking. Instead, find a coffee shop that better suits your personality.
Be kind and polite to employees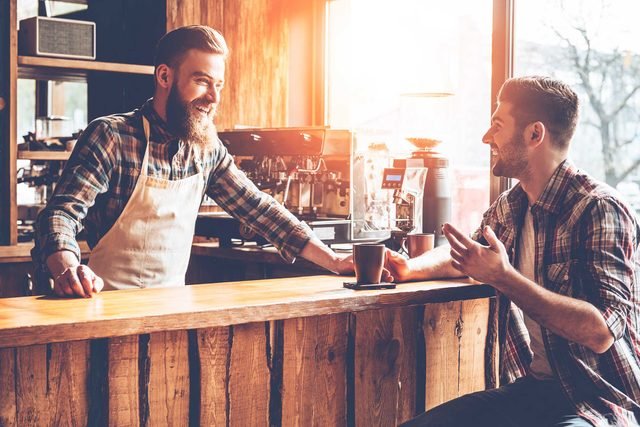 Always remember to say thank you and please. If it's a coffee shop you frequent, you can strike up a conversation and ask about the more informal staff. It could be about a hobby or a recent vacation… It's important that you always treat people with respect.
You are reading the article
9 etiquette everyone needs to know in a cafe

at
Blogtuan.info
– Source:
Eva.vn
– Read the original article
here