Life Style
Thế Giới
Grandmother holds a "weapon" as a bodyguard to lead the procession of her grandchildren's bride
According to the sheet Sougou Reportedly, the Jiang family in Guizhou (China) held a wedding for their son. During the wedding ceremony, an extremely rare scene appeared.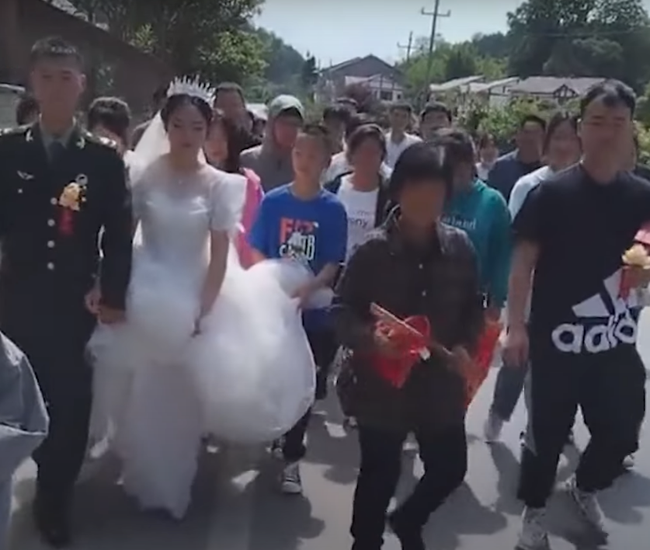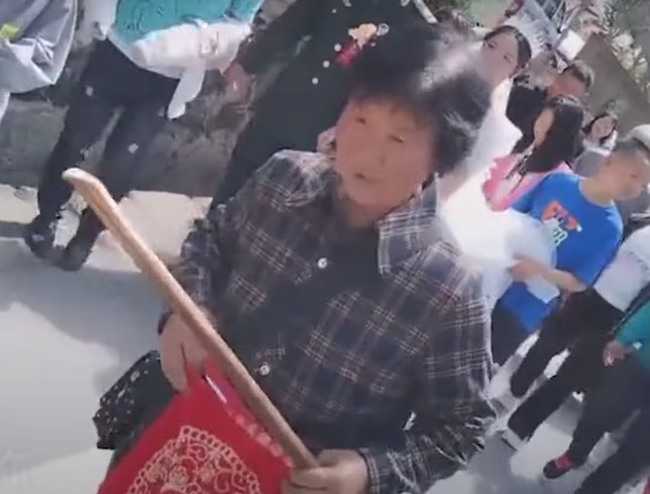 The procession of bridesmaids was led by a 72-year-old woman. Not only that, she also holds a wooden stick in her hand, with a serious face, ready to "beat" anyone who dares to sneak around at any time. Why is that?
The posted clip has attracted the attention of netizens. Then, the groom's father came forward to explain.
The locality where he lives has wedding customs "breaking the wedding". Accordingly, relatives, friends, even neighbors or passersby can also rush into the wedding to show vandalism. The traditional concept is that the more exciting the wedding, the happier and happier the couple's marriage will be.
However, in recent years, this tradition has been taken to extremes. In addition to the bride and groom, even the bridesmaids and parents-in-law suffered the same fate.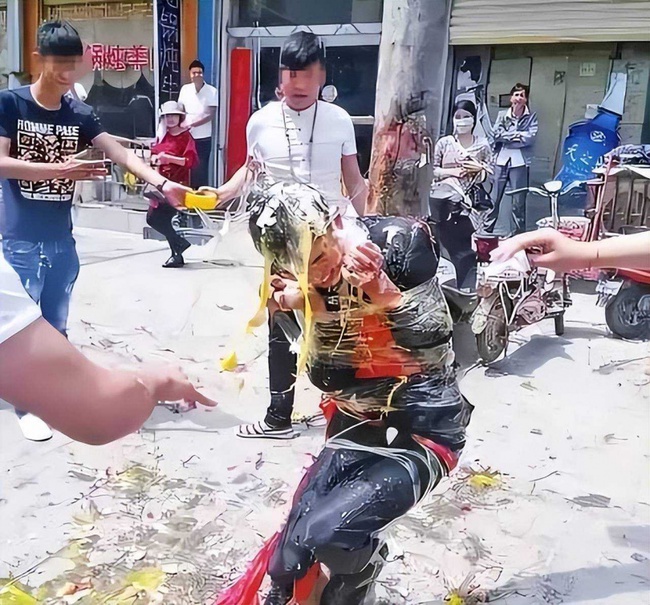 Many people use this traditional custom as an excuse to play malicious tricks, causing the bride and groom to suffer a lot of torment and humiliation in front of the crowd. Especially the groom, he was tied to an electric pole, thrown with an egg, splashed with water… everyone was hurt but couldn't stop it. Although the game and the challenge are too much, most of the bride and groom have to accept it because they don't want to go against traditional customs.
However, the Jiang family is averse to these things. That's why the 72-year-old grandmother appeared and led the procession.
In order for her two grandchildren to smoothly complete the wedding process, the grandmother took a stick to protect her, not allowing anyone to disturb her. At the same time, she also announced to the crowd that: "I will beat them all. If you have the guts, touch my nephew."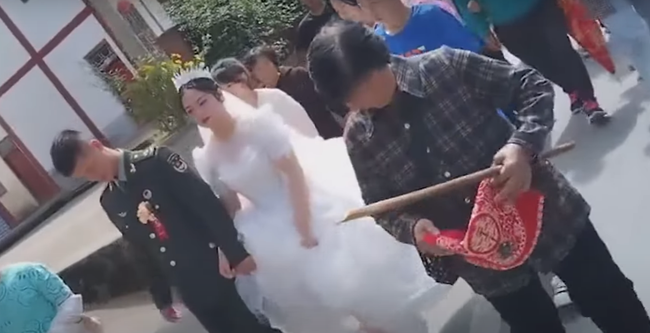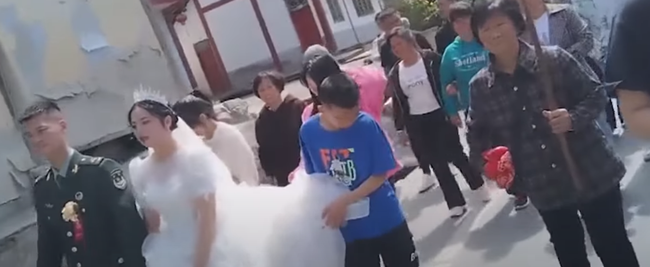 Indeed, in the presence of the "bodyguard" grandmother, no one dared to come and disrupt the wedding. The bride and groom can easily enter the house without encountering any obstacles.
Netizens praised the grandmother's work. Many people believe that although she is from an older generation, she is not burdened by traditional ideas. Accordingly, she still thinks that the custom of breaking weddings is not advisable, so she tries to protect her grandchildren.
"It's really too cute! Old-fashioned people usually won't work like her. That way, she can really love her children and grandchildren. Hope she lives long to hold her great-grandchildren."
"There have been many poor brides and grooms who have been troubled by this custom. Seeing the scene where the groom was stripped of his clothes and thrown by his friends, he felt sorry for him."
(Source: Ctwant)
https://afamily.vn/so-hon-le-cua-chau-bi-quay-pha-ac-y-ba-noi-cam-vu-khi-lam-ve-si-dan-dau-doan- ruoc-dau-voi-cau-tuyen-bo-day-thach-thuc-20220507111027431.chn
You are reading the article
Grandmother holds a "weapon" as a bodyguard to lead the procession of her grandchildren's bride

at
Blogtuan.info
– Source:
Afamily.vn
– Read the original article
here