Giải trí
Heart-stopping in front of the ancient temple crammed between two cliffs that appeared in the movie Crouching Tiger, Hidden Dragon-Travel
Located in the scenic complex of Cangyan Mountain, in Hebei Province, Phuc Khanh Pagoda is one of the largest and most unique hanging pagodas in China.
Hebei Province, China is famous for its many scenic spots and unique local cuisine and culture. Besides, this place also has a long history marked by ancient architectural works that still exist to this day. In which, must mention Phuc Khanh hanging pagoda, located in the scenic area of ​​Thuong Nham mountain. The outstanding feature of this temple is that it is built between two steep cliffs that defy all laws of physics.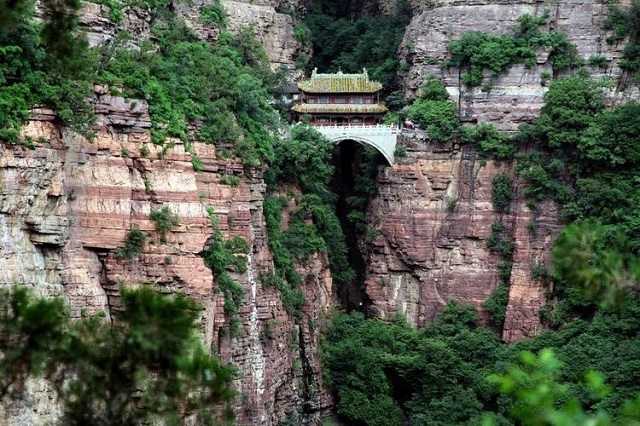 Phuc Khanh Pagoda was built in the Tay Tan Dynasty, that is, more than 1600 years ago. This place continued to be restored and expanded during the Sui Dynasty with a grandiose and extremely splendid scale. According to legend, this is the place where Princess Nam Duong had her hair cut to become a monk. Legend has it that Princess Nanyang was the eldest daughter of Emperor Sui during the Sui Dynasty. Because she was dissatisfied with her father's cruelty and disgusted with the rotten imperial court, she decided to go to Cang Nham mountain to become a monk. However, Thuong Nham is a craggy, dangerous mountain, with a bumpy mountain road that is difficult to climb. Princess Nam Duong looked at the steep cliff and couldn't hold back her tears. The princess' kindness and perseverance made Thai Bach Kim Tinh extremely touched, so it turned out that a tiger approached her. The princess then sat on the tiger's back, the tiger let out a long roar and carried the princess to the top of the mountain.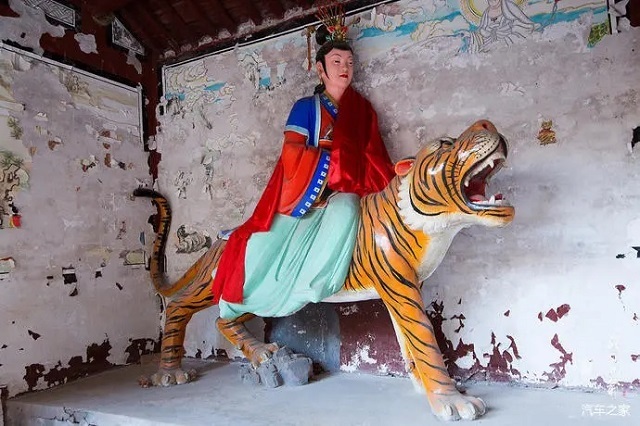 Princess Nam Duong is a person who has made great contributions to the restoration and expansion of the temple, she also wholeheartedly became a monk for the purpose of saving suffering and saving sentient beings, and did many good deeds for the people. Appreciated by her heart, the local people built a temple and honored her as "Thuong Nham Thanh Mau".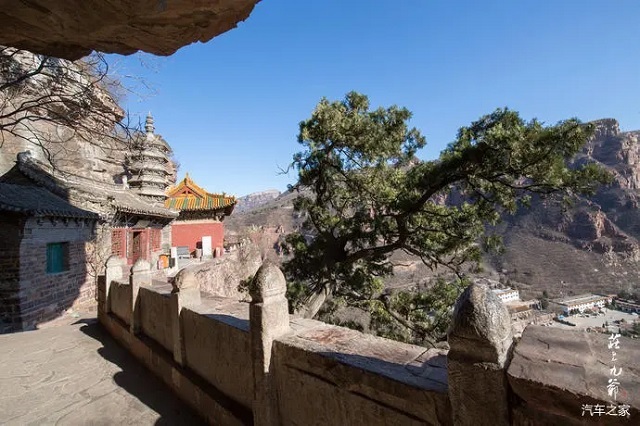 Today, Phuc Khanh Pagoda is still an extremely famous religious site. Every year, hundreds of thousands of devout followers from all over the world come here to offer incense and worship. This place not only worships Buddhism but also worships many Taoist gods such as Ngoc Hoang Dai De, Vuong Mau, Than Tai, Quan Cong, etc.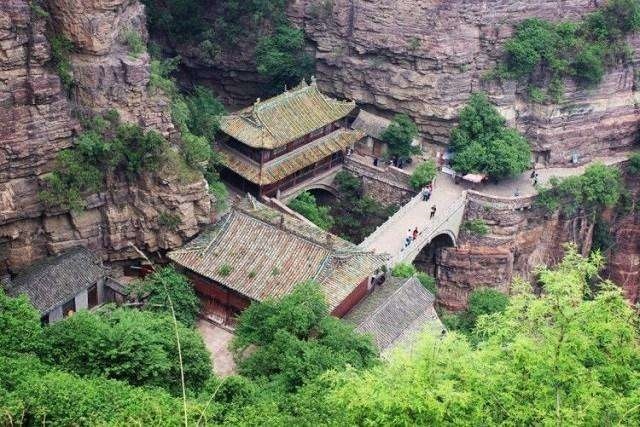 Actually, not many people knew about this unique temple before. It only started to gain popularity when it appeared in the movie "Crouching Tiger Hidden Dragon" by director Ang Lee. Since then, Phuc Khanh Pagoda located on Thuong Nham mountain has gradually become a famous place to attract tourists travel. It can be said that Phuc Khanh Pagoda not only has special religious and cultural significance, but it is also a representative of the unique ancient architecture of China.
You are reading the article
Heart-stopping in front of the ancient temple crammed between two cliffs that appeared in the movie Crouching Tiger, Hidden Dragon-Travel

at
Blogtuan.info
– Source:
24h.com.vn
– Read the original article
here