SAO
Johnny Depp and Amber Heard have nothing to lose
Legal experts believe that the star couple is announcing to the world about the worst and worst of each other during their time together.
The legal battle between Johnny Depp and his ex-wife Amber Heard still have not come to an end after nearly a month in court. The two sides took turns to present evidences including physical evidences, testimonies of litigants, witnesses, expert conclusions from doctors… to defend themselves.
The lawsuit has drawn increasing attention from the public as millions of people watched the hearings live streamed. The interrogations, attacks, and accusations from Hollywood's most famous celebrity-actor couples have gradually unraveled the dark side of their turbulent marriages in the past.
Mr. Daniel Gutenplan, a legal expert in the entertainment field, said that when deciding to expose each other on livestream, the star couple had nothing to lose.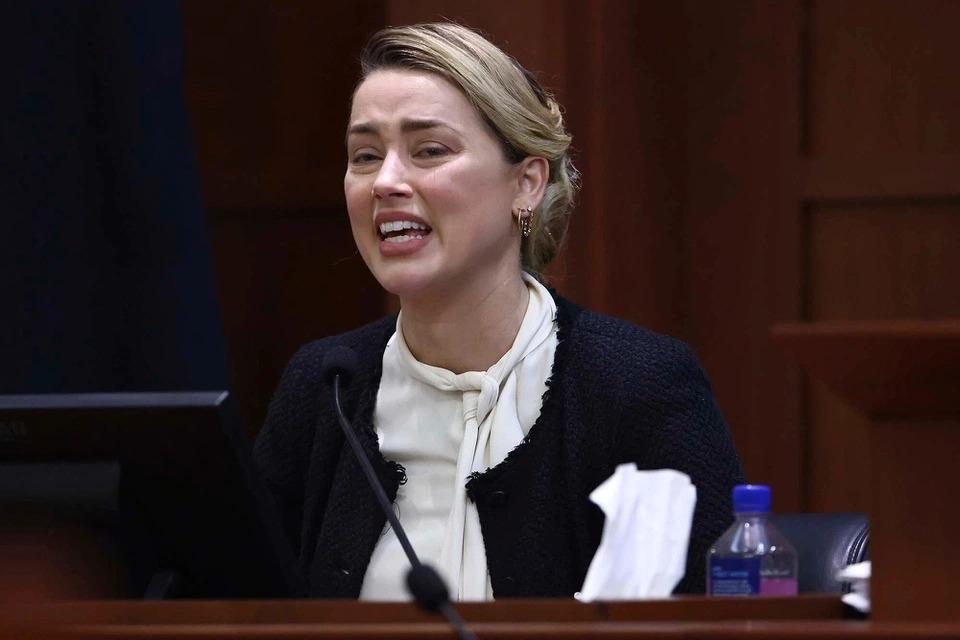 Amber Heard cry in court.
Amber Heard's ex-husband confession
"There are many bad, bad things that have been announced in the past hearings. Clearly, Johnny Depp feels he has nothing to lose by revealing to the world the secrets of his past. And so does Amber Heard", Daniel Gutenplan confers with People.
According to a legal expert, Amber Heard had an "emotional" defense when repeatedly crying in front of the judge, jury and millions of viewers via livestream.
Different from Johnny Depp, movie star Aquaman knows how to get sympathy and public attention when opening with praises for her ex-husband and the two's beautiful love before starting the "attack".
Even the day before the trial took place, Amber Heard emphasized that she always maintains her love for Depp. And detailing her ex-husband's past life and violent habits hurt her.
In court, the actor praised her ex-husband as a wonderful person who reads many books and has an attractive way of talking that makes her overwhelmed. From the first time we met at the filming set The Rum Diary Until a long time after meeting, the two realized that they could not live without each other.
"I see you understand me. Something no man had ever done before. He makes me feel appreciated and happy. We talked a lot about poetry, music, and books. Depp gives me many expensive gifts and always says sweet words", Heard recalls.
Heard recounted these things in a slow tone. However, after the gentle opening words, the actress attacked her ex-husband for many hours in a row. The actor's habit of violence, jealousy and abuse of banned substances and alcoholism Pirates of the Caribbean exposed by Heard.
The actor said that Depp always suspected her of having an affair with male and female colleagues. In 2013, when she saw a photo taken between her and another actor, Depp got angry and hit his wife. Heard said she was slapped in the face by her ex-husband, causing blood to splash on the wall.
The same year, while on a picnic with a group of friends, Johnny Depp accused his wife of flirting with another woman. He continued to curse, grab his hair and assault Heard. Not stopping there, Depp ripped off his wife's skirt and underwear to search for drugs.
According to Heard, between 2013 and 2015, their marriage was fraught with arguments, tension, and violence. Amber Heard feels her life is ruined and decides to move out.
The actor also accused her ex-husband often forbidding her to act in movies. The actor was angry when his wife fled to the screenwriter to discuss a new project. Although Heard explained and analyzed, all of her arguments were not accepted by Depp.
"I looked him in the eye and realized he wasn't the person I used to love. It's not my husband, it's just a blanket of black. I have never been so scared. He looks at me and I try to get rid of this person", Heard said in a panic.
The pair of stars distract the jury
According to Fox News, before Heard's statements in court, Depp stared into his ex-wife's face, occasionally snickering and drawing on paper. On the contrary, Johnny Depp's legal team believes that Heard fabricated the case and self-enhanced, developing to make her "life scenario" more dramatic.
They emphasized that the actress's false statements will be exposed in the cross-examination taking place at the next trial.
Before the above statement, Heard's legal team believed that Depp and his team of lawyers were panicking, no longer keeping their sanity.

Depp stared at his ex-wife's face.
"The most surprising thing is that Mr. Depp did not have the courage to look at Heard during the proceedings. Instead, Mr. Depp just sneered and scribbled on the paper.
He should consider a new strategy rather than continuing to attack the victim, refusing to take responsibility for his behavior. Mr. Depp's conduct in this trial is as pitiful as their marriage itself", Heard's legal team countered.
Following the self-defense process from both sides, legal expert Daniel Gutenplan commented: "Apparently, the two are adding details to their marriage to distract the jury and place the blame on each other.
Daniel Gutenplan says a lot of unusual things are going on in the trial between Johnny Depp and Amber Heard. However, the star couple is trying to control and lead the story in their direction".
The court will take a week off before reopening on May 16, which is expected to end on May 27. During the next trial, Amber Heard continued to testify and was questioned by Depp's legal team.
According to Zing
You are reading the article
Johnny Depp and Amber Heard have nothing to lose

at
Blogtuan.info
– Source:
2sao.vn
– Read the original article
here