Gia đình
Love results sweet fruit of transgender boy Hai Duong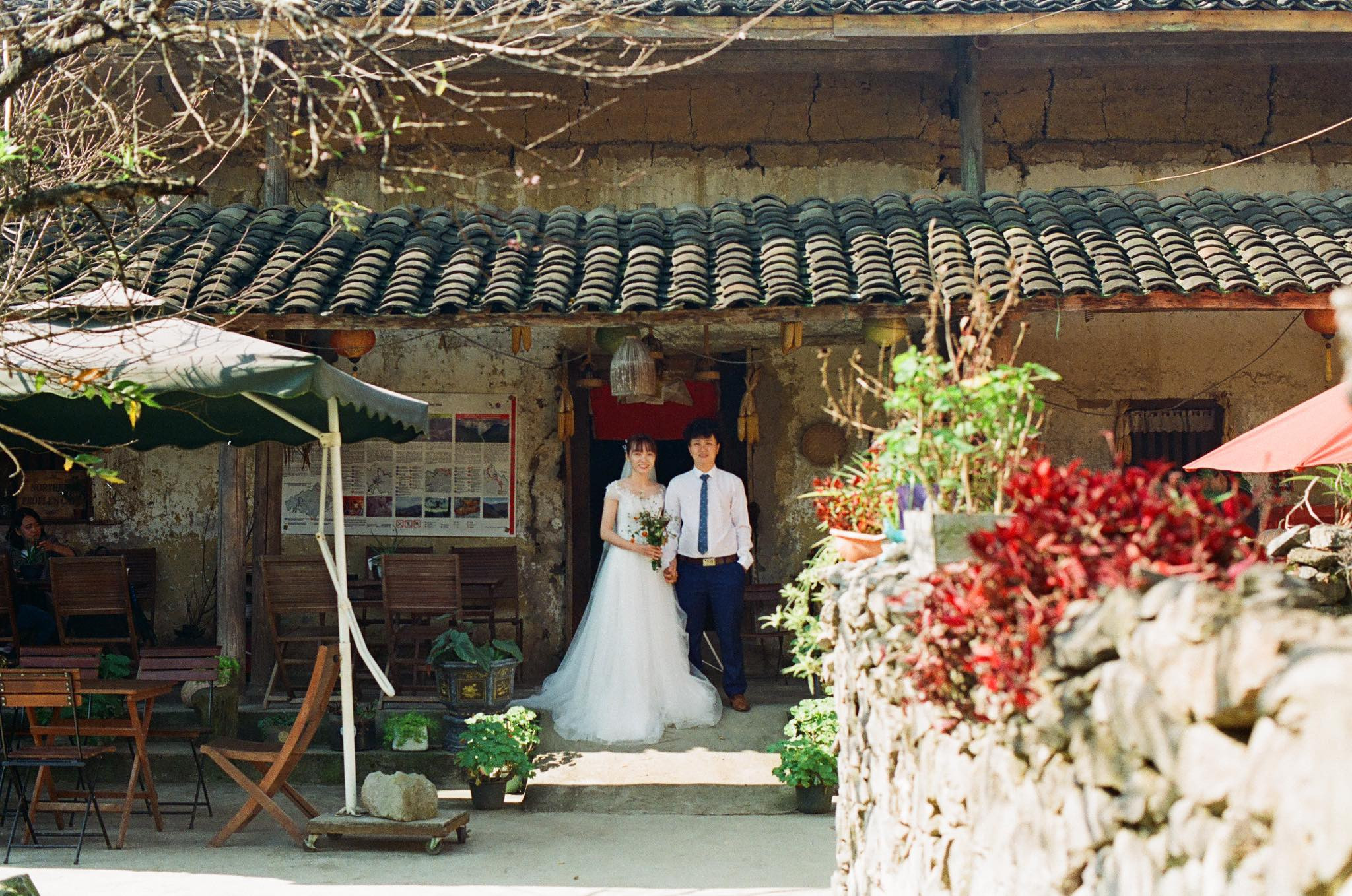 "Heaven does not accept the earth, the earth suffers from heaven"
Holding her little daughter Ha Giang (1 month old) in her arms, Hoang Thi Linh (SN 1990, Hai Duong) tells the love story of her and Nguyen Thi Luu (SN 1986, Bac Giang) – also her life partner. Current Spirit.
The couple's love story started from a charity trip in 2014. At that time, the two "faced" in a warehouse sorting clothes to give to children in Dien Bien.
When they met, both were having their own broken love story. At that time, Linh was still going to school, did not have a personal vehicle, and Luu went to work and had a motorbike. Warehouse work is often late. Although it was not convenient, Luu often drove Linh to his house.
Once, when he went to fold clothes at the warehouse, but Luu had a cold, Linh was responsible for taking care of everyone's meals, so he was ready to buy rice, so Linh bought an extra blister of Panadol and tied it to Luu's lunch box. Small actions, but if subtle, you can realize that you have special feelings for the other party.
Near Tet, Linh participated in a volunteer trip to a remote area in Lai Chau, there was no phone signal, so she lost contact for a week. Until the day she returned, she was told: "Climbing an old tree with waves, so Linh climbed the highest branch to call her girlfriend.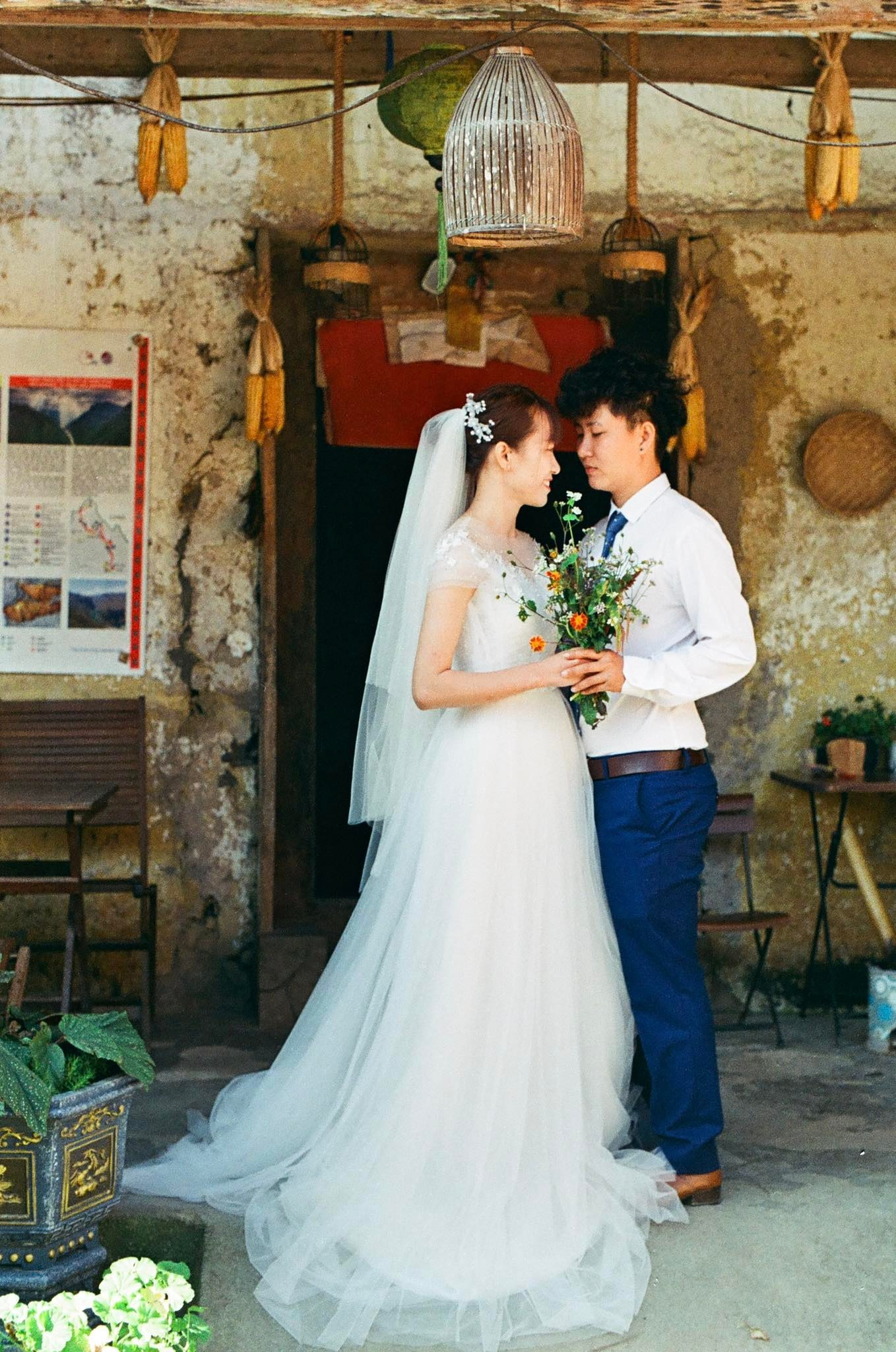 Near the Lunar New Year that year, when the two were driving together on the street, Luu received a phone call from his mother urging him to hurry back to match up a few groups. After listening, Linh felt as if she was about to lose something very big.
On the 4th day of Tet, Linh invited his girlfriend to go to Yen Tu pagoda, the trip lasted 2 days, but Linh did not dare to say anything. When climbing near the top of Dong Pagoda, the road was difficult to go, Linh made an excuse to hold the girl's hand. "At that moment, it was like an electric current ran through me. Heart pounding" – 9X Hai Duong recalls.
On the occasion of March 8, 2015, Linh gathered up the courage to confess to Luu, he made a model of a house out of toothpicks and stood in front of Luu's boarding house to express all the feelings that he had kept secret for a long time. However, he still did not receive an immediate nod, Luu said: "Give me time to think". Three days later, when she agreed, the two officially became a couple.
But from that day, the storm started to come. The fact that the two knew each other was soon discovered. Linh said: "In the period 2014 – 2015, there was not much information about transgender people, so people did not define who they were, and me too. People call me "beyond" and "gay"… I myself have been denigrated and discussed by outsiders. When I first fell in love, I received many phone calls and text messages from her family."
Toward family Linh, his parents also vehemently forbade, they think that Linh's doing so is unfilial. However, the more difficult and difficult, the more Linh and Luu are determined to protect their love. Despite the family's ban, from the face of both, they still love and care for each other every day.
Over time, "heaven does not accept the earth, the earth suffers from the sky", the parents accepted Linh's true self and the girl's family accepted their "special" love. Before getting married in December 2020, the couple took each other to the top of the country to take wedding photos. Each photo exudes happiness in the eyes of both.
"Jiang, this dad. Say hello to me"!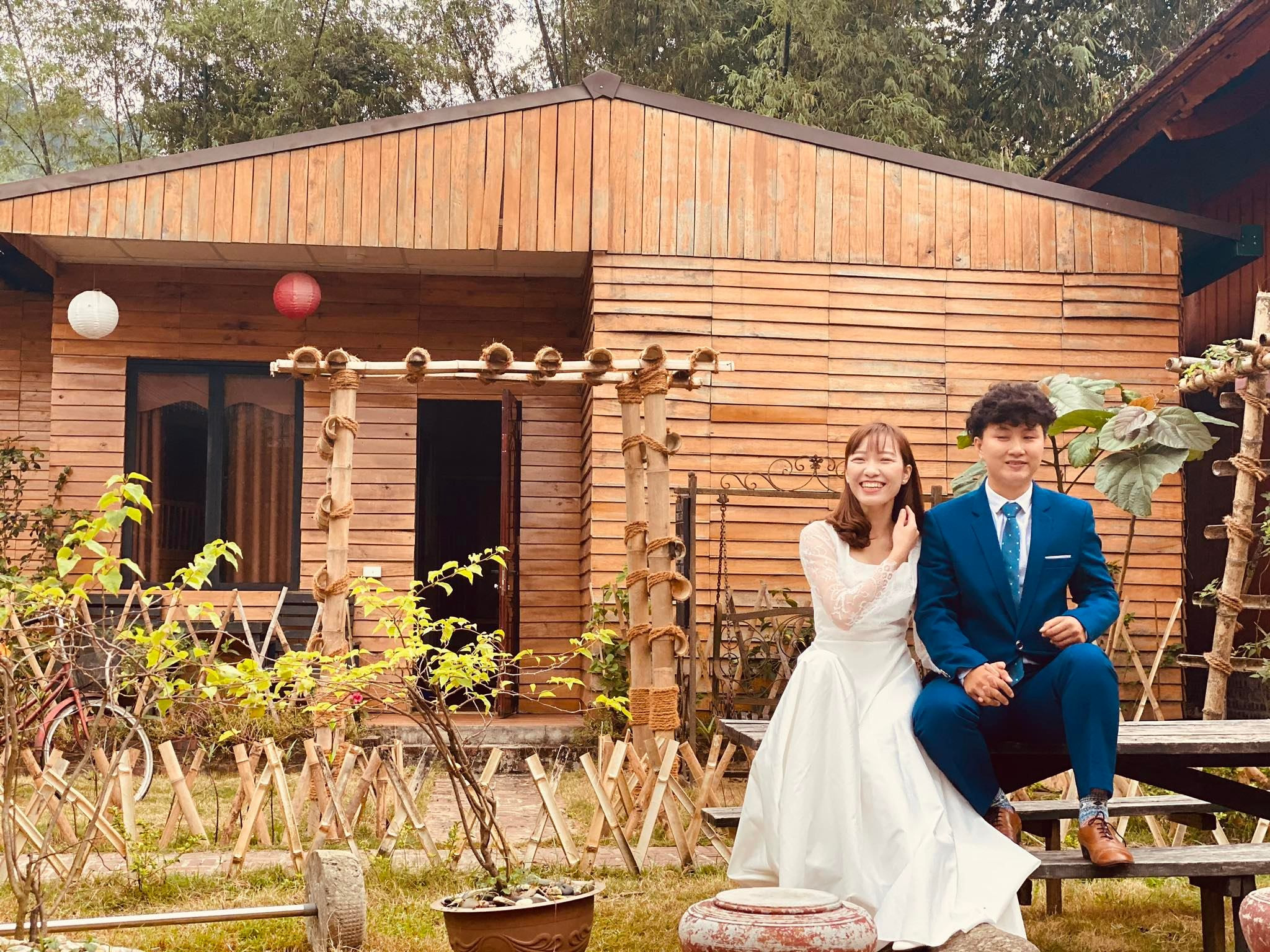 Children are what many couples desire, but for the LGBT community, it is even more desirable. After the wedding day, Linh and Luu still only thought that this wedding was to mark the efforts and persistence of both of them during the past time, not thinking about children.
But after witnessing a friend's success with IVF and having twins, Linh had more courage to turn her dream of becoming a father into reality.
Carrying many surprises and strangeness, on March 27, 2021, Linh and her husband took each other to the hospital. After 3 visits and conclusions, both decided to do IVF.
Because the house is far from the hospital, the injections to stimulate ovulation are recommended to be injected before 8 am and must be on time, so after being instructed by the doctor, Linh had to manually inject 1-> 3 doses of the drug into his wife's abdomen. After 11 days of injection, Liu's abdomen was bruised due to the needle marks.
Fortunately, after the first embryo transfer, the couple was successful. Pregnant, Linh and her husband also experienced the threat of heart attack. When Luu was about seven weeks pregnant, she discovered that 30% of the placenta was sloughed off, threatening to miscarry.
And yet, by the 10th week, Luu was bleeding profusely. Fortunately, Liu was taken to the hospital in time. At more than 30 weeks, the fetus suddenly kicks less. Fearing pregnancy failure, Linh immediately took his wife to the doctor. He only really breathed a sigh of relief when the doctor said: "The baby is fine, it's just because he was sleeping so he didn't kick".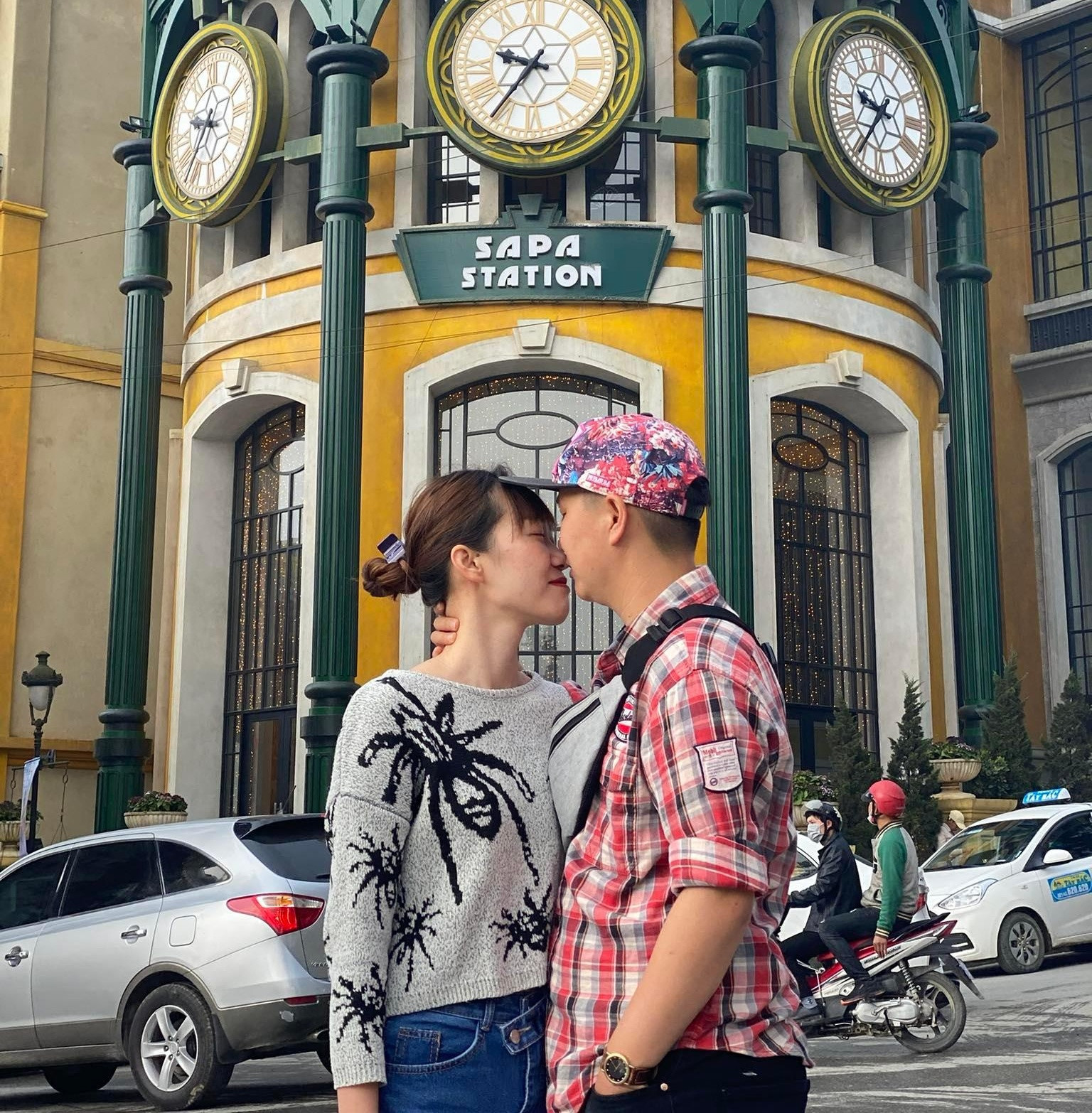 Loving his hard-working pregnant wife, Linh helps his wife take a bath every day. He also made his wife a special toilet chair, sitting without back pain and no leg cramps. Every day, Linh also goes to groups and forums to learn about food to improve each meal for her wife. At night, as long as his wife turns over, he wakes up, constantly asking his wife: Do you have back pain, abdominal pain or bleeding?
Due to IVF pregnancy, Linh and her husband were advised to have a caesarean section. On April 5, Ha Giang baby was born. Because of the Covid-19 epidemic and hospital regulations, Linh was not allowed to enter the operating room. He waited in the operating room for 30 minutes when he saw his son. His limbs were frantic, not knowing what to do.
In joy, he could only stammer: "Jiang, this dad. Please say hello to me"… and the corners of his eyes began to sting with happiness.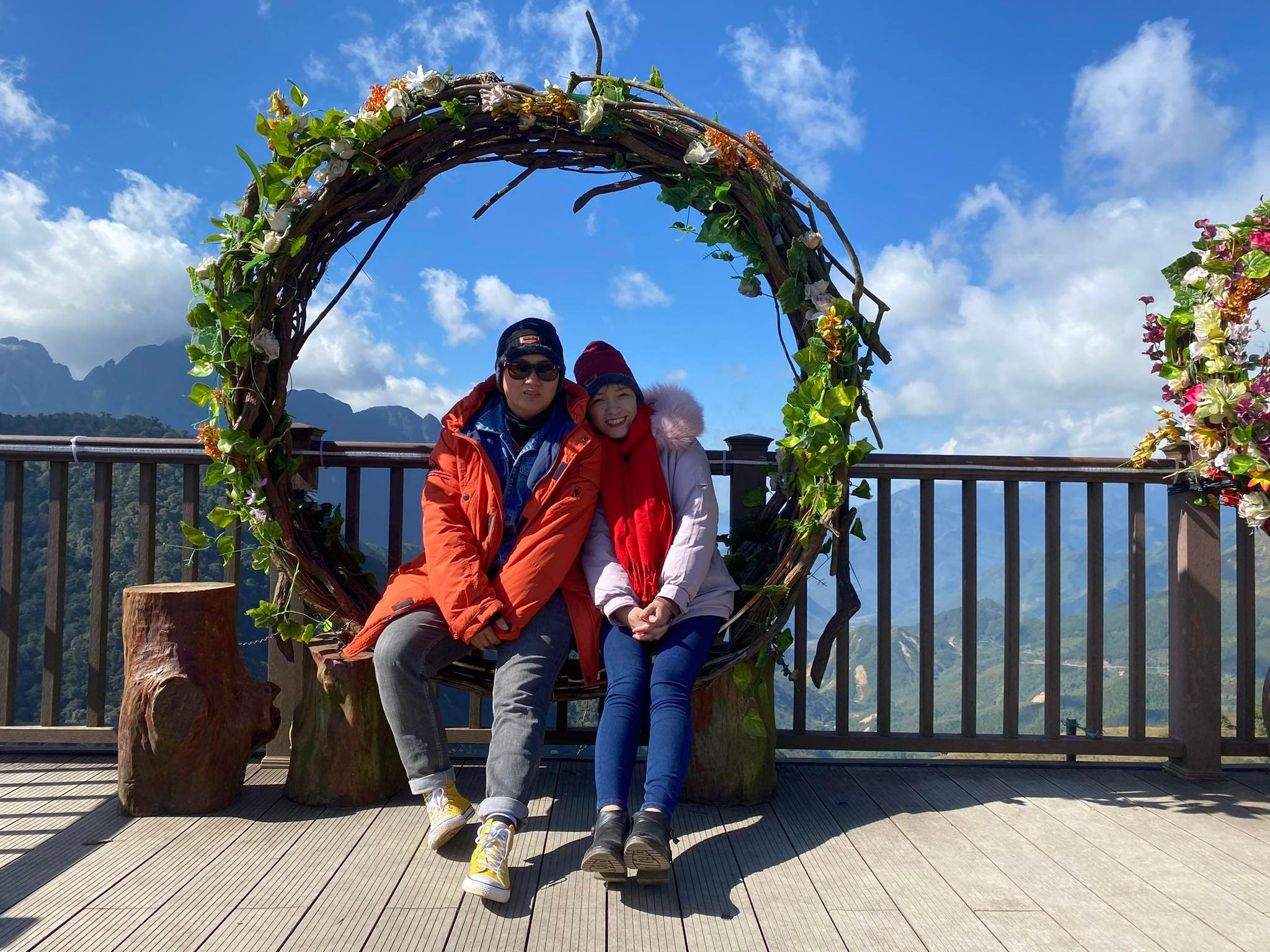 The young father was touched and said: "I believe that being a parent for the first time, everyone is like a blank page. My wife and I have prepared very carefully economically but have not prepared anything about parenting skills. Sometimes I'm confused, sometimes I'm bewildered, then I'm afraid of this and that. Fortunately, after being discharged from the hospital, my husband and I returned to Hai Duong and were well taken care of by our grandparents, so we were less afraid and less stressed."
Ha Giang baby is now 1 month old. Looking back on the journey that they have gone through, Linh and Luu both feel that all their efforts have been well rewarded. Linh also hopes everyone has a happy and fulfilling married life, especially couples in the LGBT community.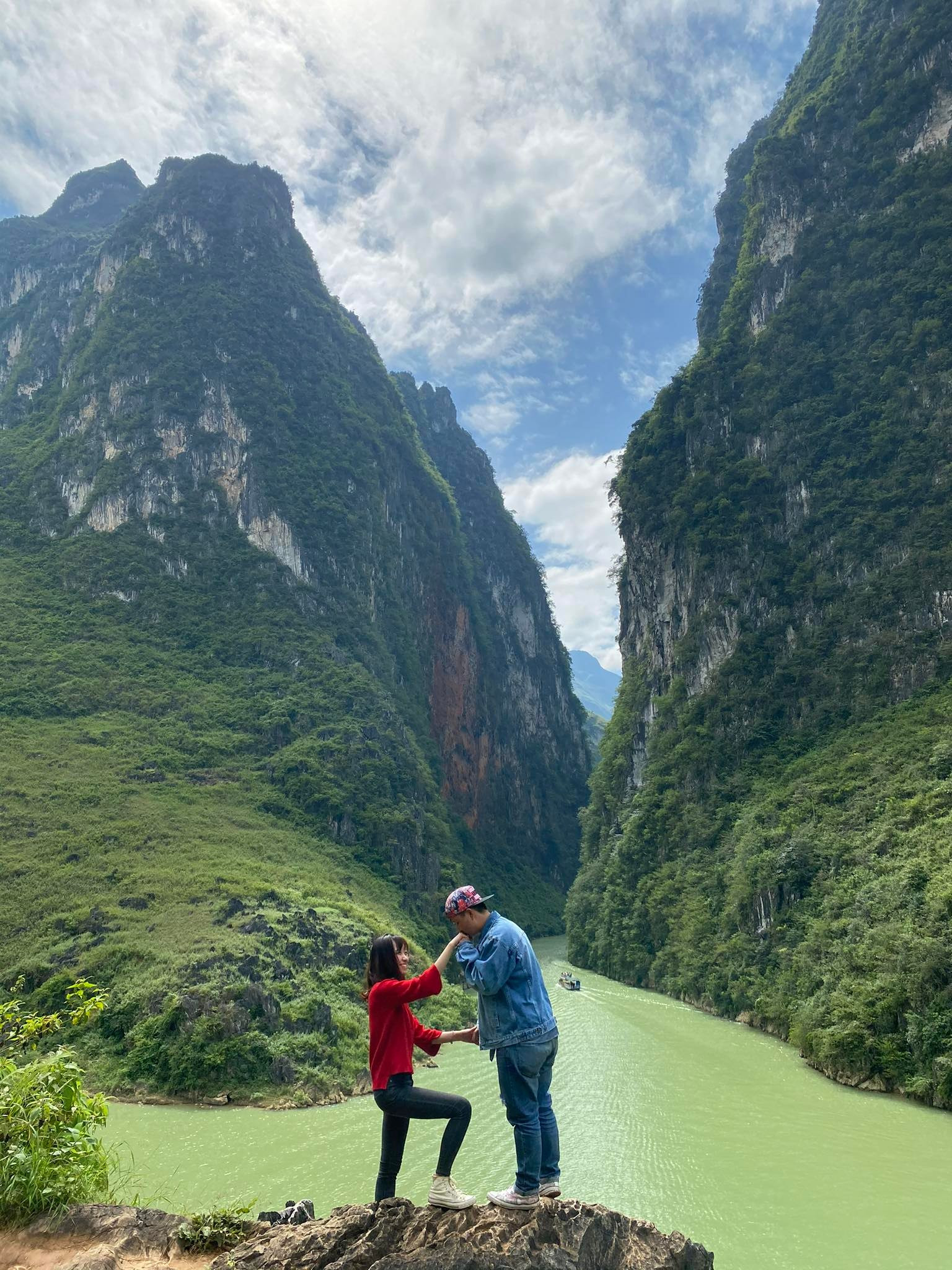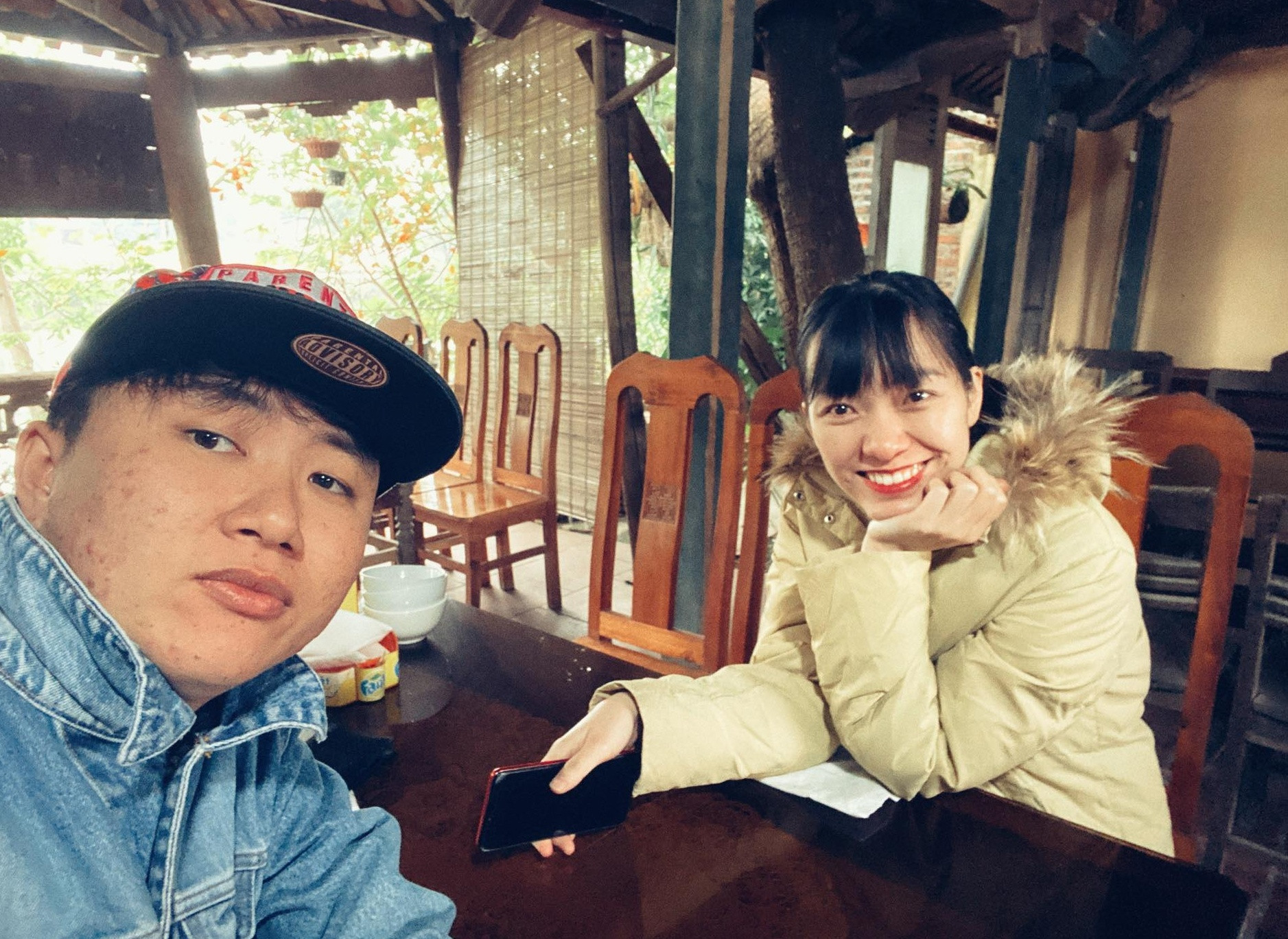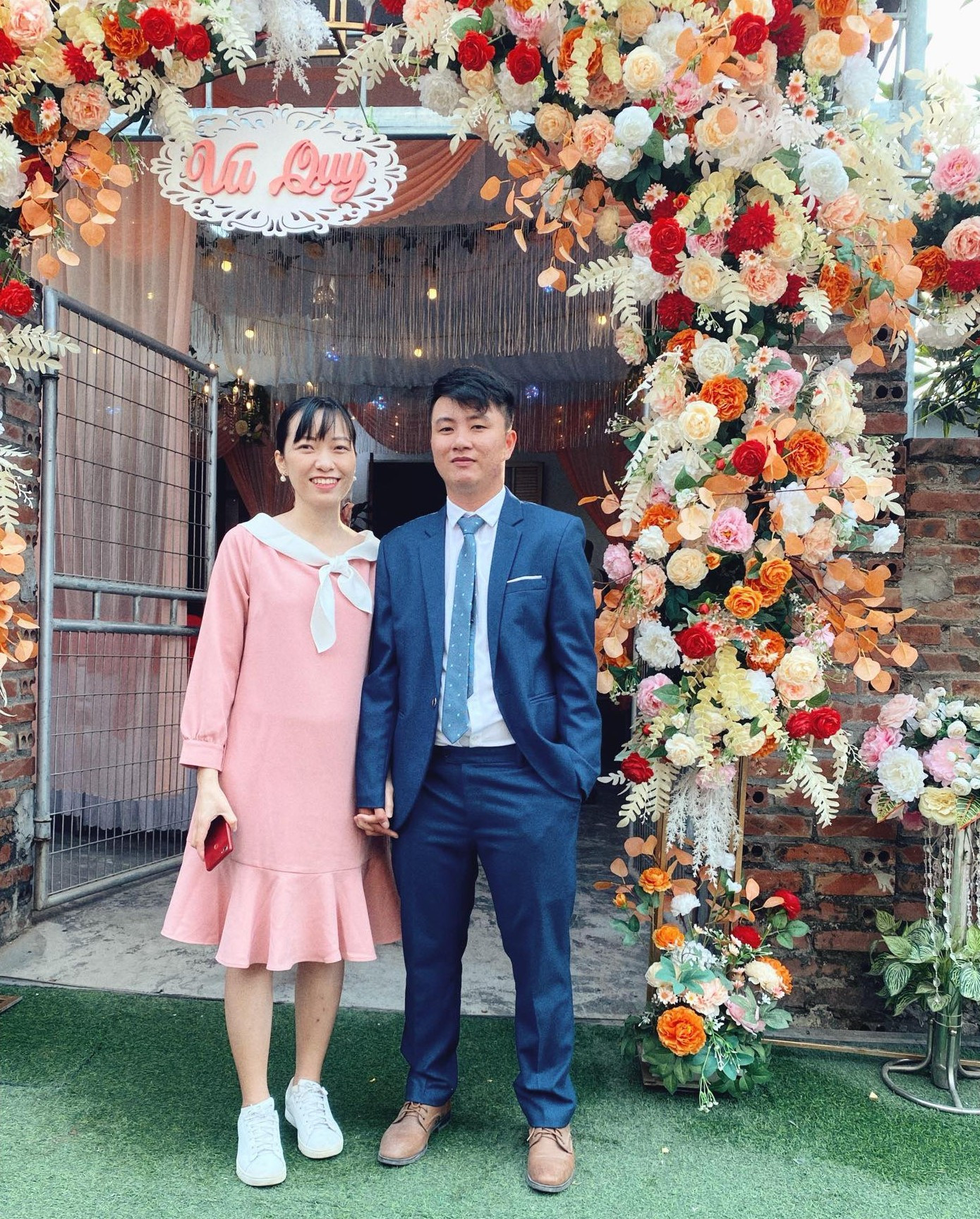 Linh Trang
You are reading the article
Love results sweet fruit of transgender boy Hai Duong

at
Blogtuan.info
– Source:
vietnamnet.vn
– Read the original article
here