MC Anh Tuan (Vu Anh Tuan, born in 1974) is known as the host of familiar TV programs of VTV such as: Music Games, Vietnamese Songs, MTV... He is loved by many people because of his handsome face and warm voice. Male MC is currently living a happy married life with his 14-year-old wife, Miss of the University of Theater and Cinema – Hong Nhung, but is tight-lipped.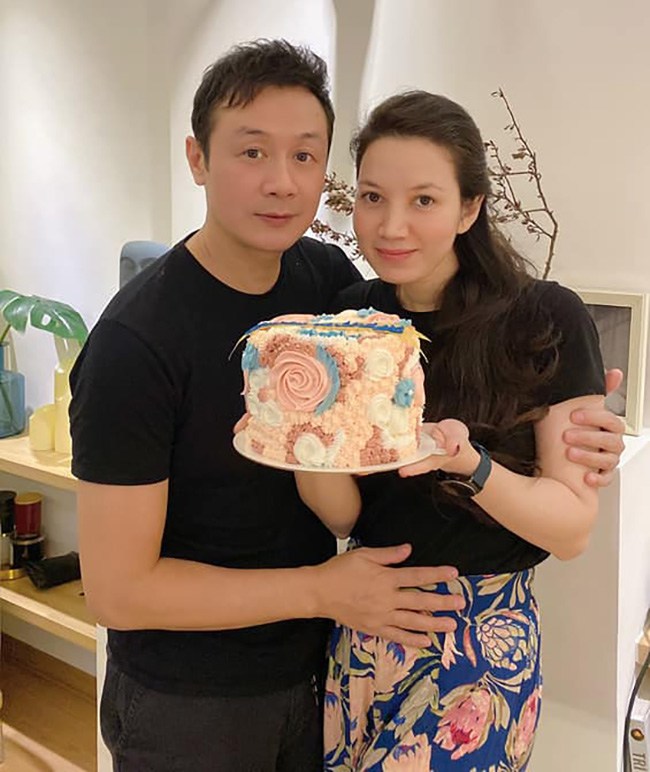 MC Anh Tuan and his current wife.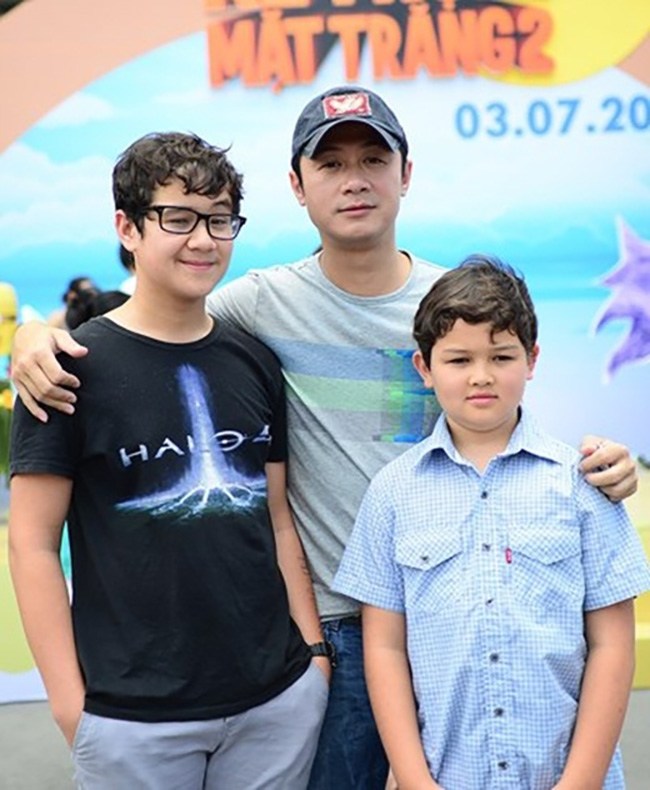 He had 2 sons before marrying Hong Nhung.
Few people know, before getting married with a young wife, the handsome male MC had 2 sons with his first wife Lisa, Australian nationality. The two boys are brother Alex (Vietnamese name is Vu Quang Huy) and brother Henry (Vu Quang Thang). However, male MC VTV rarely shares information about his Western hybrids.
The most recent picture of the second son was posted by MC Anh Tuan.
Therefore, the latest image of Henry – the second son of MC Anh Tuan has attracted everyone's attention. The rare dad shared a photo of Henry on his personal page with the caption: "Someday ago…". Indeed, that's right, just when Henry was a fat, plump boy with a round face, now he looks like a young man, tall and handsome.
Henry has curly blond hair, glasses and a romantic hybrid face. MC Tuan Tu also revealed that his son is currently about 1m85 tall, taller than his father. He admits that Henry has a different appearance when growing up, he is currently going to school and working to earn extra income.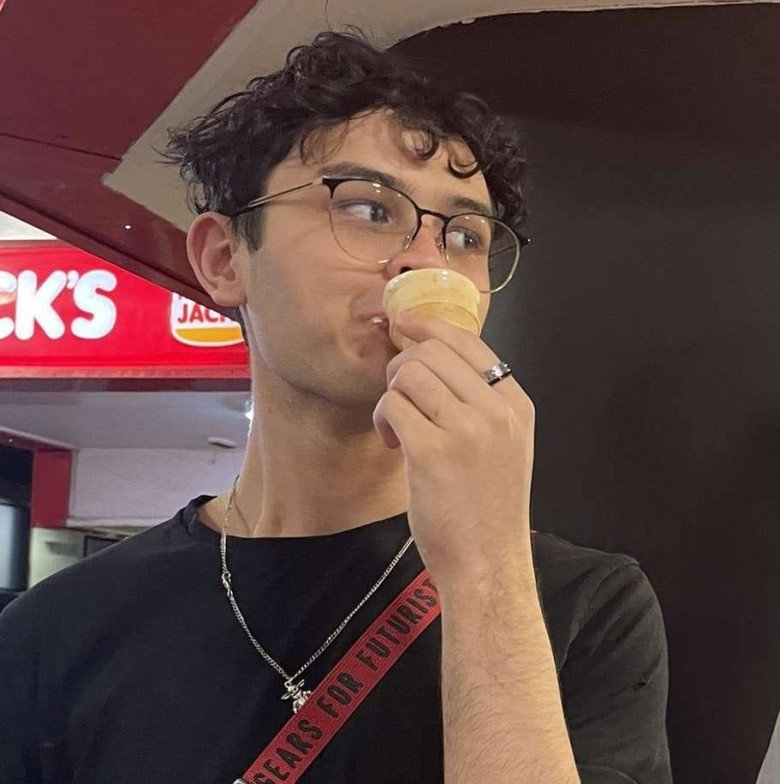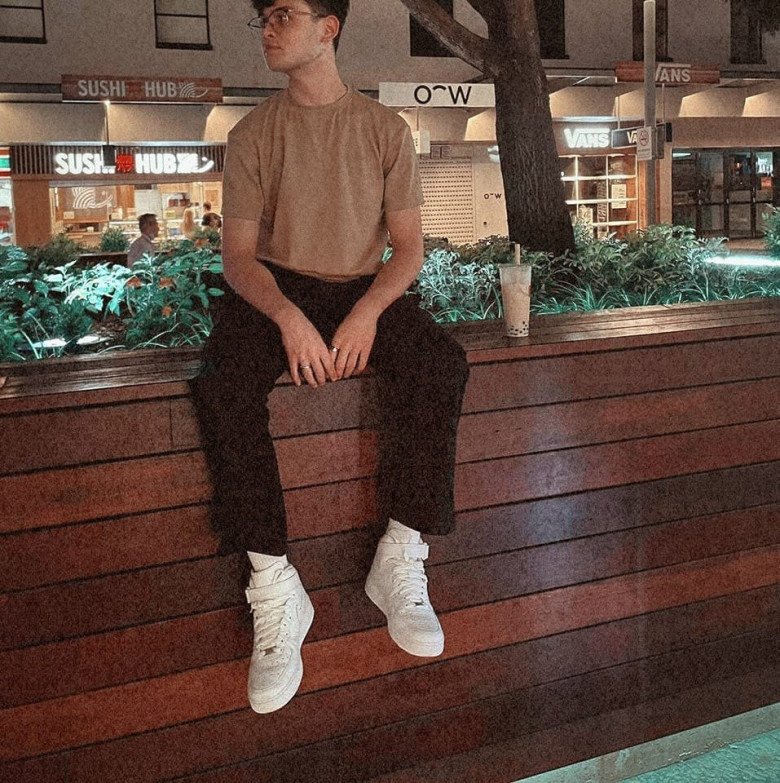 MC Anh Tuan's son is getting bigger and bigger in appearance.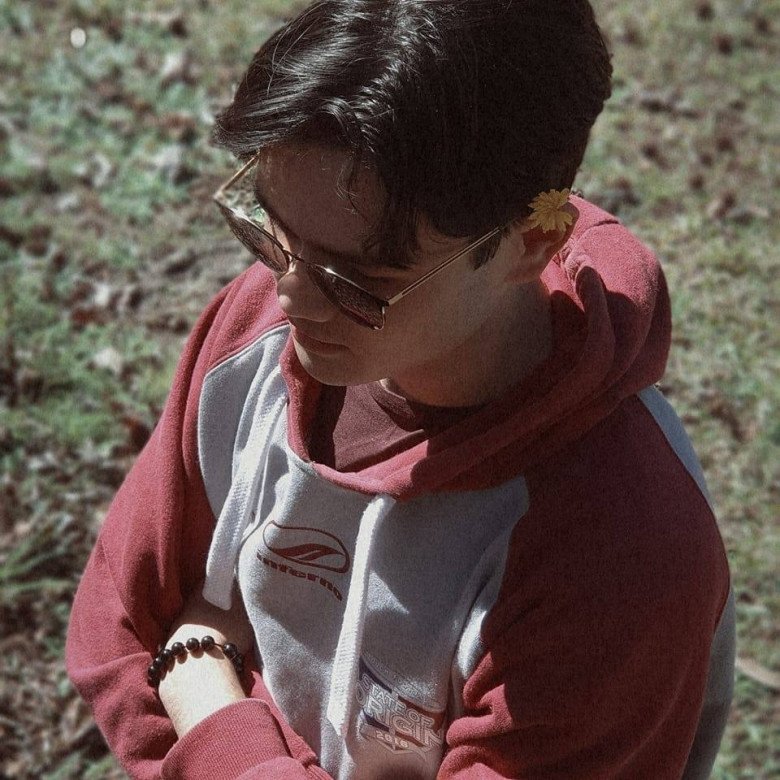 Although he does not have a perfect family, Henry loves his parents and family very much. On his personal page, he once posted a photo held by MC Anh Tuan's father when he was a child with the caption: "Family will always be my first choice at all times. My father and mother always strive for my happiness. I am always grateful and will try to repay. Love dad."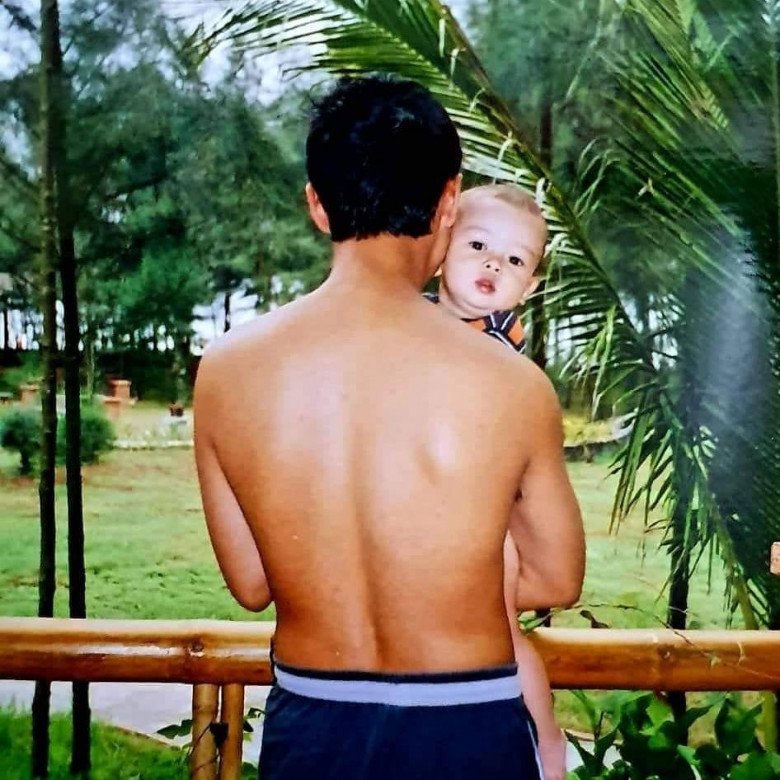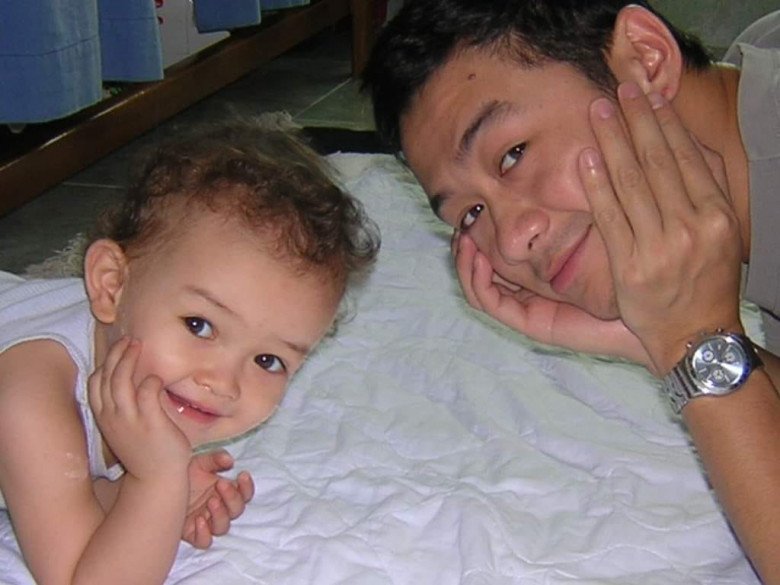 Many pictures of Henry and his father when he was young were shared by him on his personal page.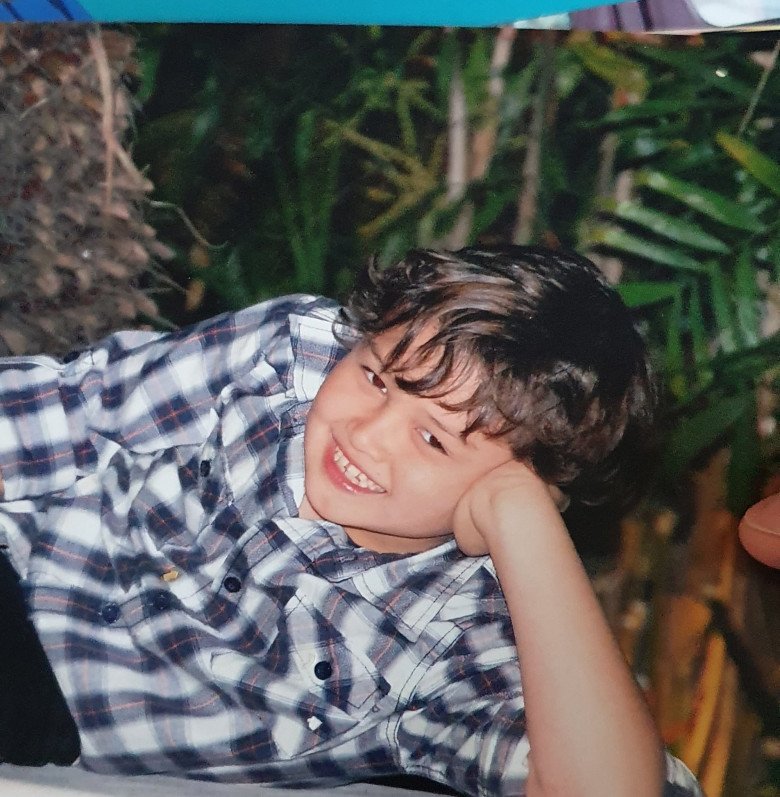 It is known that MC Anh Tuan is a very private person about his private life, especially his children. He does not want his children to be affected by his father's life. Little information shows that Henry when he was young had many similarities with his father, but when he grew up, he did not look like him anymore and his brother Alex still resembles his father.
Both Anh Tuan children have outstanding height, surpassing their father and have many hybrid features of their mother. The father now has a new family but always cares and raises his children and he has a very delicate upbringing. While Anh Tuan's eldest son has a talent for piano and studies well, Henry is not as good as his brother, but he is also interested in art and is passionate about magic in hip hop.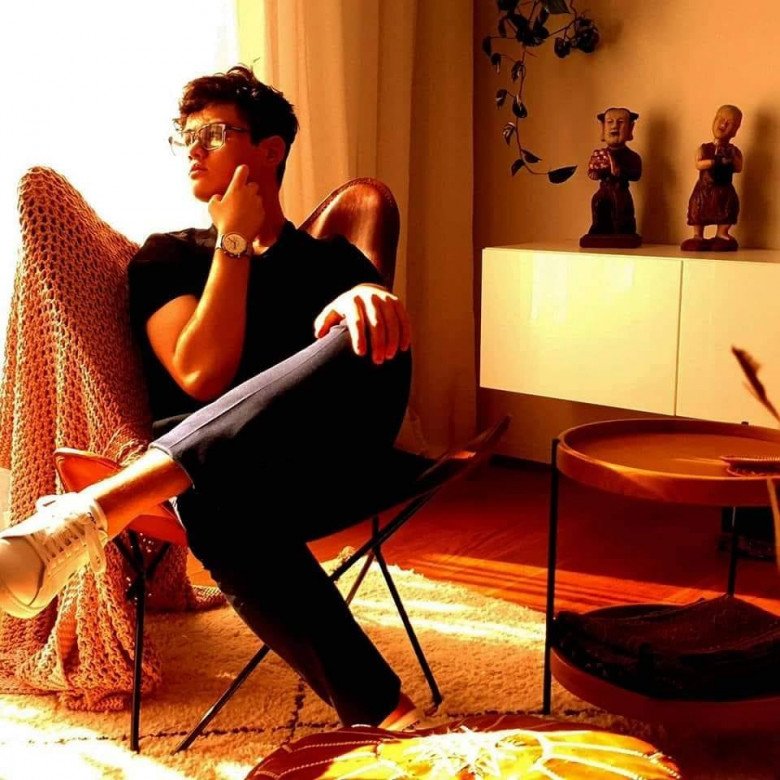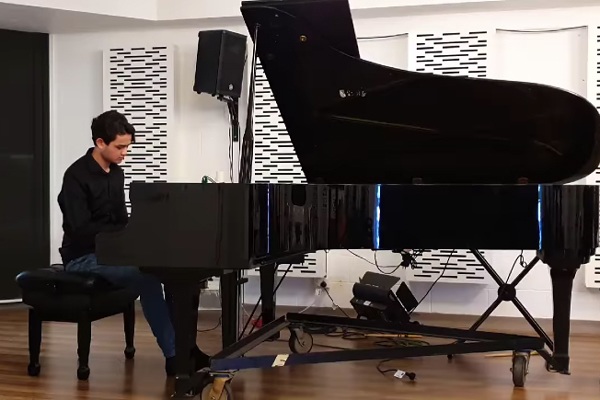 Henry used to play when his grandfather died in memory of him.
"I do not intend to "force" my children to follow the profession of their father or mother. I love my children very much and want them to be free in choosing a career in the future. I think the best thing we can do is to give our children the best possible learning and education environment, and from this "root", they can create their own career.
Currently, my eldest son – Alex (Vietnamese name is Vu Quang Huy) can speak 3 languages ​​fluently, the second son can speak 2 languages. Both are very intelligent and musically gifted, but the second child – Henry (Vu Quang Thang) prefers to sing and play the piano. Henry also seems "talkative" like his father. And Alex is good at drawing and wants to be an inventor or car designer in the future. male MC once shared.
It is known that Henry, as well as his brother Alex, also appeared at the wedding party of his father and aunt Hong Nhung. The two boys were dressed in elegant suits, congratulating on their father's new happiness. After the wedding, Anh Tuan's children have a good relationship with their families, often going back and forth between the two countries to be close to their parents.
You are reading the article
MC Anh Tuan VTV rarely shows off a 1m85 tall Western hybrid, his appearance when he grew up did not look like his father

at
Blogtuan.info
– Source:
Eva.vn
– Read the original article
here