Quốc tế
Race to decipher the mysterious disease
US health officials on May 6 said they were investigating 109 cases of acute hepatitis of unknown cause in children, including 5 deaths.
According to Jay Butler, deputy director of the Centers for Disease Control and Prevention (CDC), the number of cases above was recorded in 24 states and 1 territory in the past 7 months. In which, 90% of cases require hospitalization, with 14% needing liver transplant surgery. Most patients recover completely. In addition, Mr. Butler said more than 50% of cases tested positive for adenovirus 41 – a virus commonly associated with stomach ulcers.
Scientists in the US and around the world are still trying to determine the cause of the disease. Butler said adenovirus is currently at the top of the list of viruses of concern due to the above link. However, the US CDC is not clear yet whether adenovirus is the cause of the mysterious hepatitis. Adenovirus cases can also resurgence after lockdowns to prevent the Covid-19 epidemic kept the virus from spreading for several years.
Another scenario is that the adenovirus could have evolved into a new and more dangerous strain. Environmental factors are also considered, like the presence of animals in the home. Scientists are also looking into whether other pathogens, such as Covid-19, may play a role.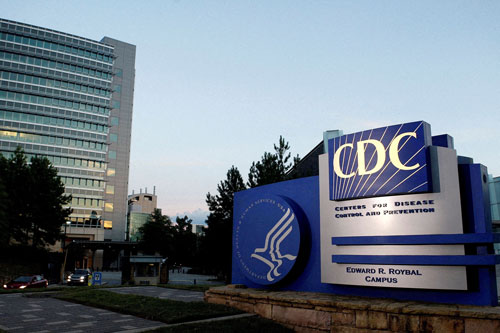 CDC headquarters in Atlanta, Georgia. The agency said it was investigating 109 cases of acute hepatitis of unknown cause in the US Photo: REUTERS
However, according to The New York Times, the US CDC confirmed that there is currently no evidence that Covid-19 or a vaccine against Covid-19 is related to mysterious hepatitis cases in this country. According to the investigation, 9 patients in Alabama, with an average age of 2, were not old enough to be vaccinated against Covid-19. These children also did not get Covid-19 when they were sick or had Covid-19 in the past.
Last week, the US CDC asked doctors and public health agencies to note similar cases. They were also asked to review medical records from October 1, 2021. However, according to The Washington Post, US health officials said that severe hepatitis in children is still rare, and urged parents not to panic.
The World Health Organization (WHO) has just reported that 228 children aged 1-16 years old with mysterious hepatitis in 20 countries and 50 other cases are under investigation, as of early May. , Indonesia this week announced 3 deaths from this disease.
Meanwhile, on May 6, the UK said the country had 163 cases, most of them children under 5 years old and no patient died yet. On the same day, the Argentine Ministry of Health recorded at least 8 suspected cases of the disease being monitored in this country. Before that, the first case was detected in Argentina on May 4. A day later, it was Panama's turn to record its first case.
WHO predicts that the number of cases may increase before scientists find out the cause. However, WHO scientists do not believe that adenovirus alone is enough to cause the above severe hepatitis. The WHO also said that the majority of children with the disease are not vaccinated against Covid-19.
You are reading the article
Race to decipher the mysterious disease

at
Blogtuan.info
– Source:
nld.com.vn
– Read the original article
here