Pregnancy and childbirth is a sacred vocation that nature has bestowed on women. However, not everyone is lucky on their journey to "find children". There are mothers who have had to go through many ups and downs, endure so much pain both physically and mentally to have children.
In 2016, An Nguy – the first vlogger known to many young audiences – attracted attention when participating in The Face program. Then, she played the female lead in the movie "Waiting for you until tomorrow" with MC and comedian Tran Thanh. After a scandal with an actor, An Nguy decided to withdraw from showbiz and go to the US to complete her studies. Here, she and her same-sex lover – Alex built a family and now the couple has a lovely princess. However, recently, the vlogger shared his story of "finding a child".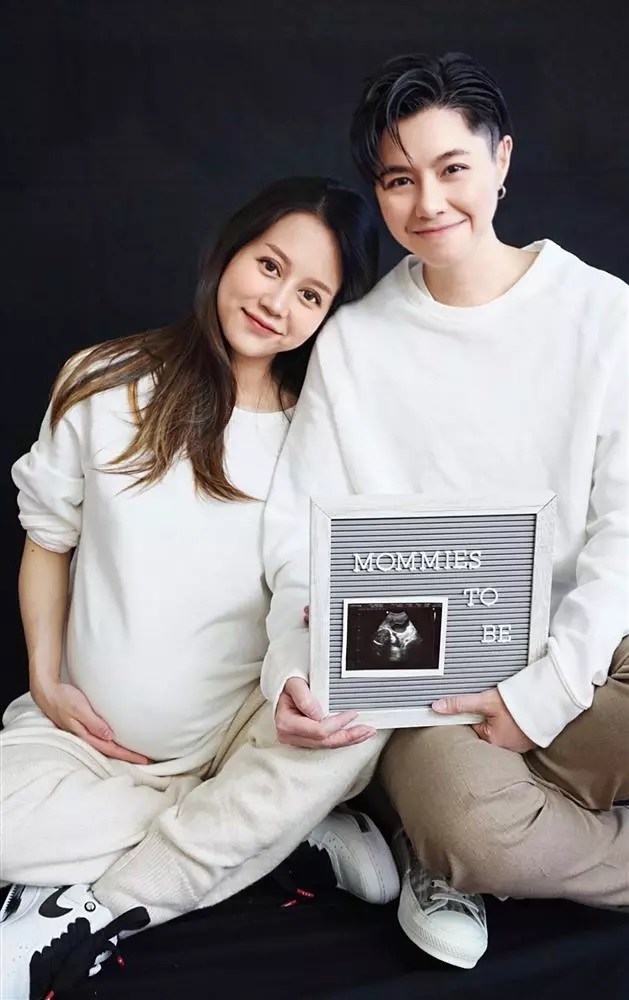 An Nguy and her gay lover Alex went through a lot of difficulties before and during pregnancy.
Accordingly, An Nguy was informed by a doctor that she had uterine fibroids since she was 22.23 years old. But, for her at that time, it was nothing serious or big. She still works, goes to school and enjoys life. When deciding to have children, An Nguy had to undergo an operation to remove fibroids in the uterus, "cleaning the nest" before artificial insemination.
Going to many doctors and receiving many advices, in the end, An Nguy decided to undergo surgery to remove the tumor, accepting the risk of 50-50. She shared: "The doctor said it's fine, it's fine to try to have children. But if surgery, during surgery, if there is a lot of bleeding, the uterus will have to be removed. When I heard it, I was like I was going to take care of my baby, but you told me that now it's 50% that I can't give birth, so what do I do for treatment? Actually, the doctor was right, but I was still scared so I stopped.
When I came to the US, the doctor showed me the ultrasound screen and said: "Count how many lumps there are". I honestly sit and count. Finished, the doctor said: "Too much. I can't even count how you can count. Now I want to have a baby, only surgery."
Before becoming pregnant, An Nguy had to go to the operating table to remove 17 fibroids in the uterus. And more than a year later, she had "good news".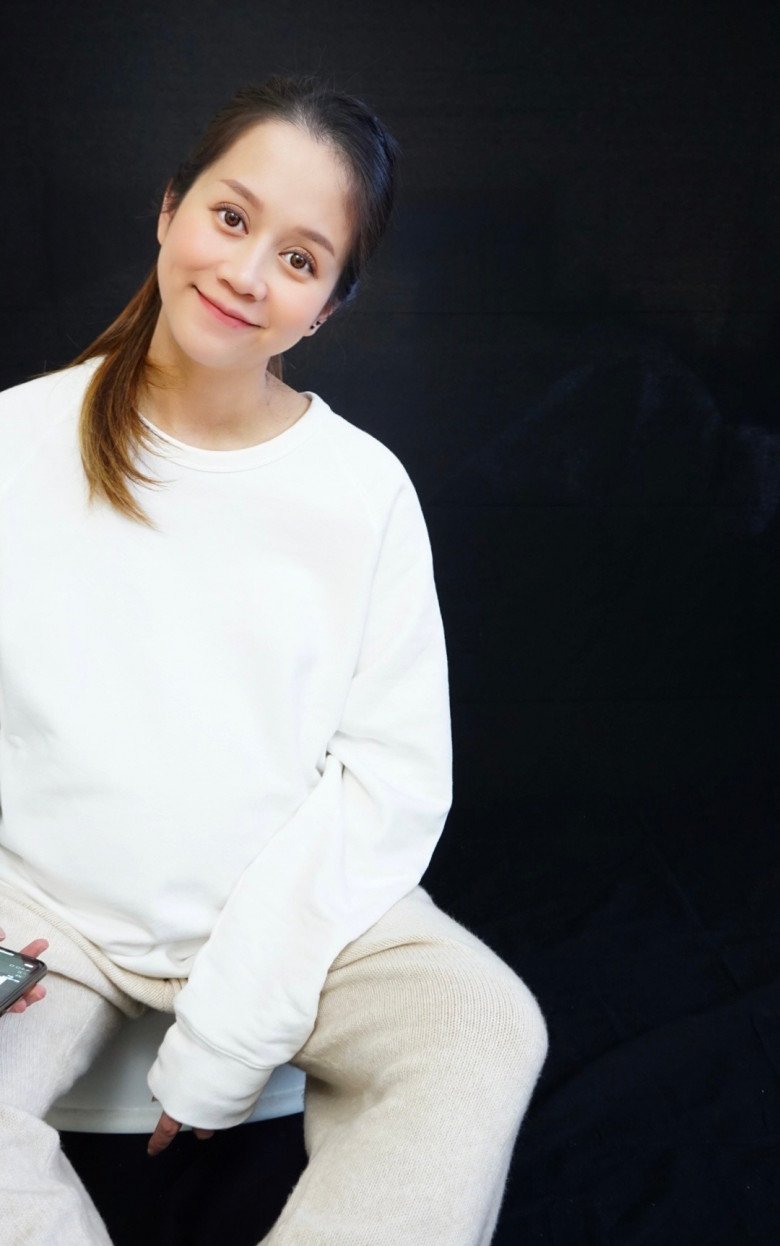 In the early stages of pregnancy, An Nguy experienced two times of bleeding so much that she likened it to "flowing like a stream, one by one".
Then, An Nguy bet fate on the operating table. Fortunately, the operation was successful when the doctor removed 17 fibroids and her uterus was still safe. Six months later, she started artificial insemination. After spending nearly half a billion dong with perseverance for more than 1 year, An Nguy finally had "good news".
"A week later, I was bleeding, coming out like a stream. At that time, my only thought was to lose the baby. Done and then lost again. I went to the doctor and the doctor said there was no fetal heart, it should have been this week, but it still hasn't been found. With more bleeding like that, 70% is a miscarriage. Then the doctor told me to go home and see if I could come out naturally. Next week, if it's still not clear, I'll give you medicine." An Nguyen confided.
And that one week is a week that the actress "Uncle, don't marry my mother" living in feelings of disappointment, disappointment, boredom, fatigue and love for children. "I came back a week later, when I had an ultrasound, I heard her heart sound. To this day, I still shudder thinking about it. As soon as I heard the sound of "bang, bang", tears flowed out. An Nguyen continued.
Thought that once bleeding would not happen again, who expected, two weeks later, An Nguy continued to bleed, "flowing like a stream again, lump by clump, even more than the last time". Fortunately, the baby was fine, so the doctor advised her not to worry too much.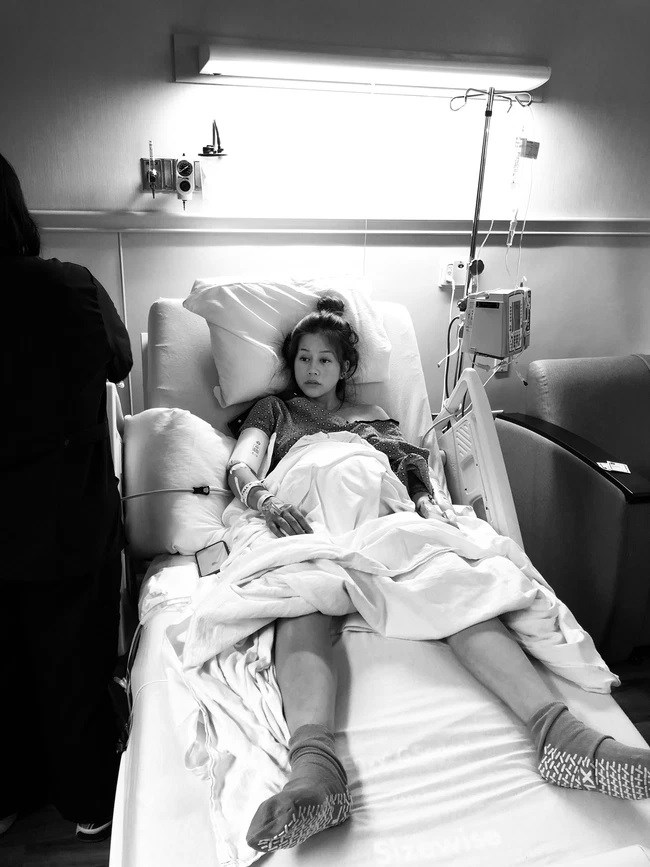 At 39 weeks, she had to have an elective surgery because too many fibroids were pressing on the baby. An Nguy continued to endure the pain of being stuffed and pressed by the doctor to push the baby out.
During her pregnancy, An Nguy always tried to eat healthy so that the baby could grow, but she still gained "dense" weight. From a girl with a petite, slim body weighing only 49kg, the day she gave birth, the hot vlogger weighed 66kg. This means that An Nguy has gained a total of 17kg during the whole pregnancy. And yet, because the fibroids grow and grow a lot during pregnancy, even after giving birth for 2 months, An Nguy still has to carry her belly as big as 3 months pregnant. However, for An Nguy, having a healthy and obedient child is more important than getting back in shape or waist circumference after birth.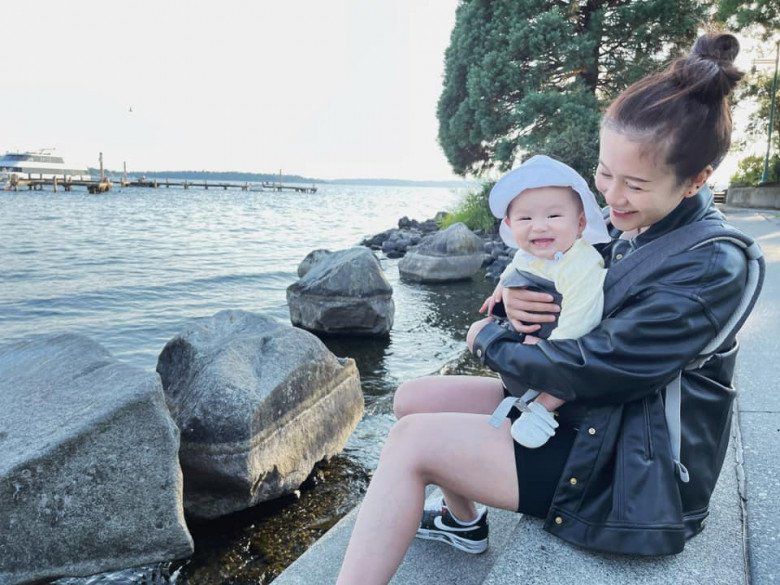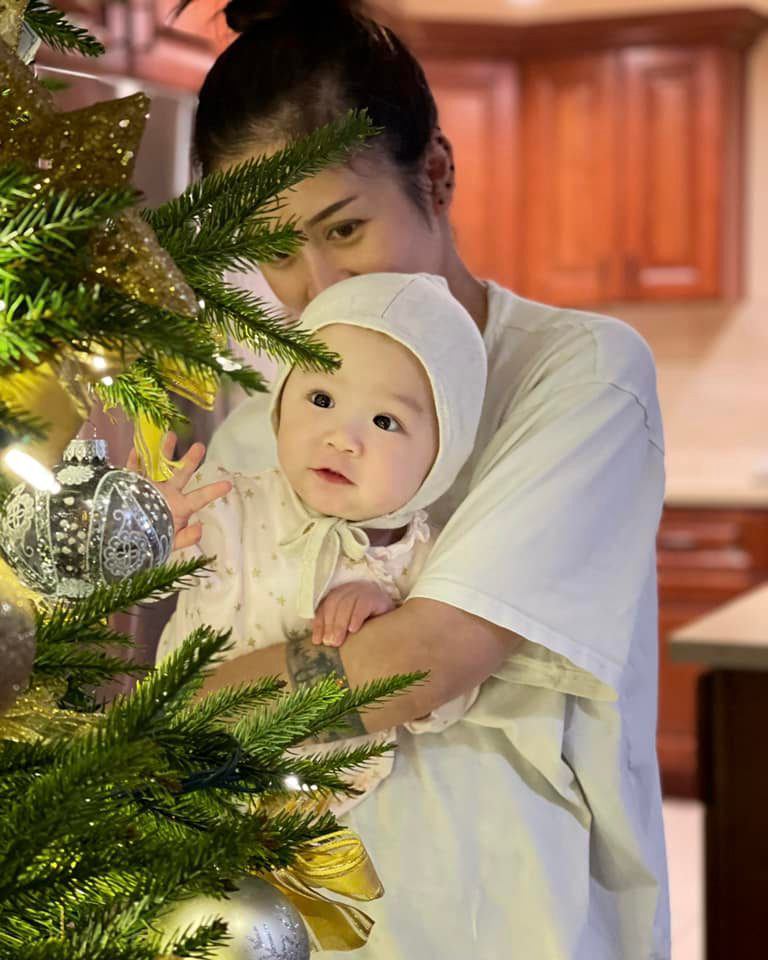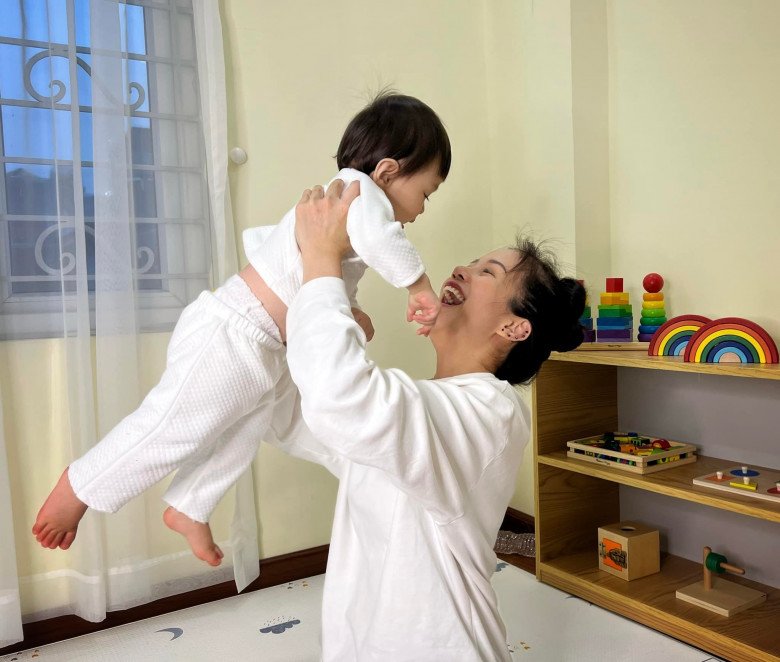 Now, An Nguy is very happy to always have her "little princess" by her side to take care of and keep her company.
Experiencing countless difficulties, from a difficult pregnancy, two near misses to a painful delivery, even though the mother was injected with anesthetic, the mother of one child still felt the pain when the doctor stuffed and pressed her abdomen. To take the baby out, now An Nguy and her same-sex lover are happily and happily with their lovely and lovely little daughter.
You are reading the article
Spending half a billion pregnant with her lover, student Pham Huong was shocked when the blood flowed like a stream

at
Blogtuan.info
– Source:
Eva.vn
– Read the original article
here