Thị trường
Thai durian poured into the market, twice as expensive as Vietnamese goods, still "sold out"
Hold 2 fruit in hand durian small, the outer shell was cracked with a fragrant aroma spreading throughout the house, to open the rice, Ms. Chu Thi Hai Ly from Nui Truc (Ba Dinh, Hanoi) said: "Once the rice is opened, put it in a box and put it in the refrigerator. After dinner, take it out and eat it, feeling that the golden rice is soft and smooth, melting in the mouth with the sweet and greasy taste.
She shared that the type of durian she bought was introduced by the seller as Thai durian. Durian fruit is quite small, she bought the weight of only 1 kg / fruit, the rice can't be opened much, the durian fruit is also tiny. But in return, the golden brown rice looks like Musang King. In particular, when eating, the feeling of soft rice with a sharp, greasy taste is very attractive.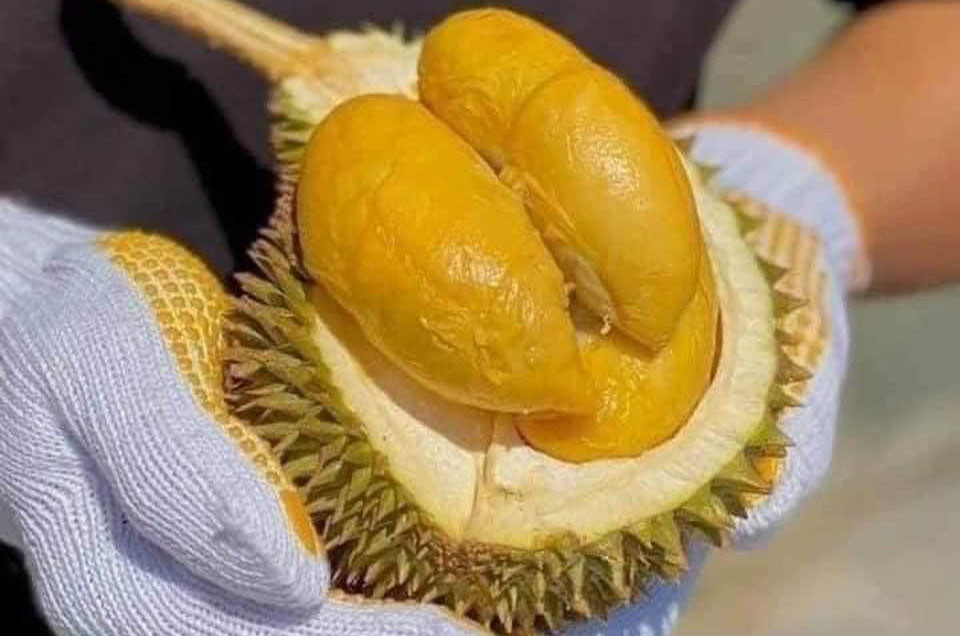 Although Thai durian is delicious and sweet without being bitter, Ms. Ly has to admit that the large durian seeds, not the flat ones, are extremely expensive. The kind she buys is up to 220,000 VND/kg, twice as expensive as Vietnamese goods. Not to mention, every time I buy Thai durian, I still have to order in advance and wait 1-2 days to receive the goods.
In recent days, on the "online market" Thai durians are for sale with many different names such as: mini Thai durian, Thai durian or Thai fumoni. According to the advertisement, they are in the top of the best durian in the world, even better than the frozen Musang King durian. However, Thai durian sold on the market has a relatively small fruit weight, only 0.5-2 kg/fruit, depending on the type.
For example, this Thai durian has the characteristics of golden rice like chicken fat, the meat is soft, greasy, no fiber, sweet taste, not bitter after eating. Durian weight ranges from 0.8-2 kg/fruit. Each fruit has 5 boxes (5 packs).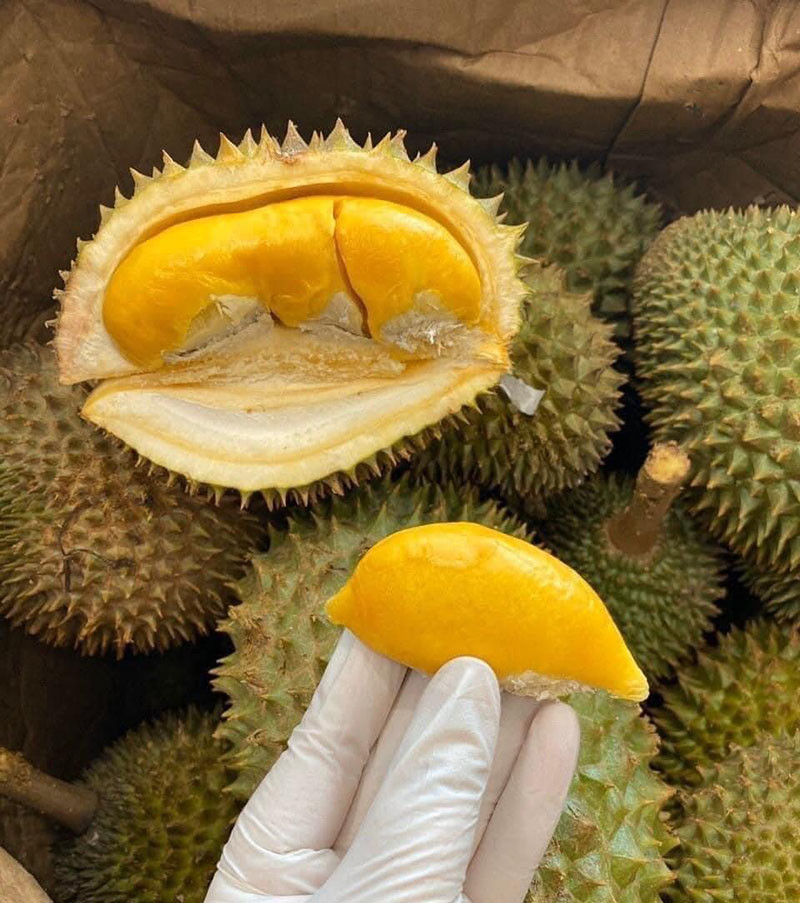 The price of Thai durian is being sold by traders at 180,000-220,000 VND/kg of whole fruit. In the market, Thai durian is sold as a fruit, not sold separately.
"Durian Thailand buys food to feel the greasy, sweet and irresistible taste. But buying to eat as much as you want is very painful because the price of durian is expensive," shared Tran Kim Oanh, who sells Thai durian in Tan Mai (Hoang Mai, Hanoi).
Ms. Oanh said, I have been importing durian from Thailand for 1 month now. This type of durian is half the size of a durian, but the price is twice as expensive. However, durian imported from the "land of golden pagodas" is still extremely popular.
There will be 2 trips to the store a week. The amount of durian each time depends on the order placed by the customer, fluctuating around 1 ton. Accordingly, when going to the store, most of them are to pay for pre-orders, the excess amount is only a few dozen pounds, but it is also quickly "sold out" after each sale.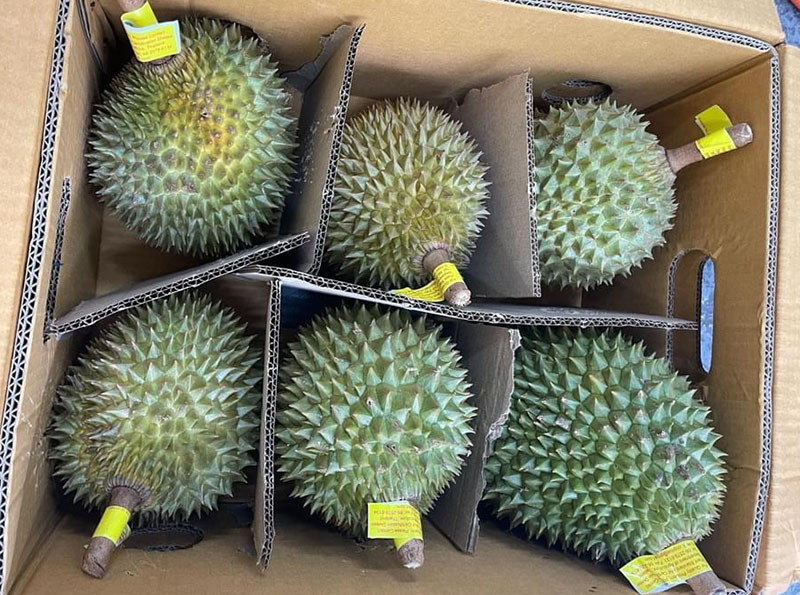 Ms. Pham Thi Nga – the focal point of selling fruit online at Kim Nguu (Hai Ba Trung, Hanoi) revealed that Thai durian comes back quite regularly, almost every day she returns 4-5 quintals of goods. However, this amount of durian is only enough to pay the orders placed by customers, even with a small shipment, they still have to owe the order.
Talking about the deliciousness of Thai durian, Nga said that it depends on each person's feelings when eating. For example, if someone likes to eat a lot of durian rice, they often choose the type of durian with flat seeds, because this Thai durian has large seeds and small segments. And vice versa, there are people who like soft yellow rice, eat without bitterness, choose Thai durian.
"Many people buy to try, but regular customers make up the majority. The amount of durian sold has increased sharply and often sold out during the day", she shared.
Chau Giang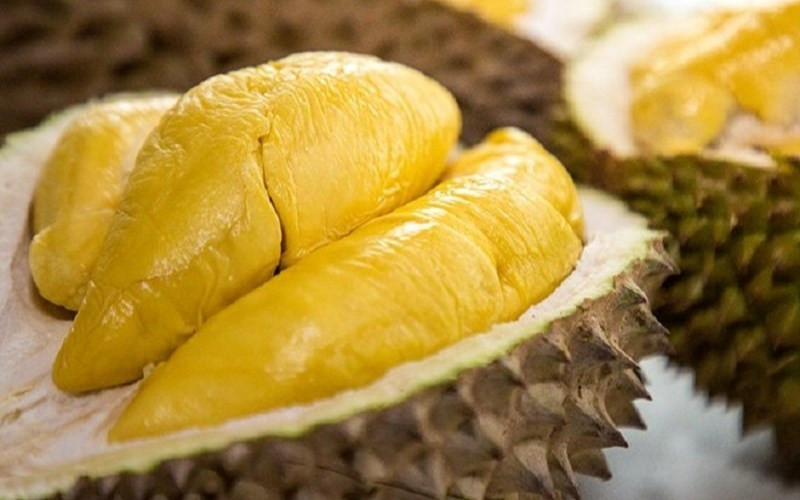 You are reading the article
Thai durian poured into the market, twice as expensive as Vietnamese goods, still "sold out"

at
Blogtuan.info
– Source:
vietnamnet.vn
– Read the original article
here