Games
Manga/Film
Top 10 seinen manga that are not dark but very attractive to viewers
Seinen manga is a type of manga aimed at young and adult male readers, published in seinen magazines that target males between the ages of 18 and 40, such as Weekly Manga Times or Weekly Manga Goraku.
Seinen manga are distinguished from shōnen manga, which are primarily intended for adolescent males, and generally have a more diverse and richer art style in themes ranging from action, politics, science fiction, and more.
In particular, cThere are a lot of seinen manga that aren't dark at all even though they're intended for adult readers.
1. Non Non Biyori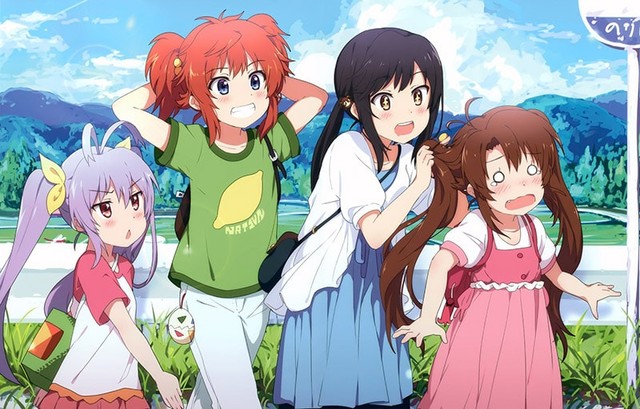 Non Non Biyori is a story about everyday life, set in a school in the countryside, with only 5 students. It takes 20 minutes by bicycle to reach the nearest bookstore, a magazine called "Ju_p" is published on Wednesdays instead of Mondays, and the video rental store is 10 train stations away .
2. Laid-Back Camp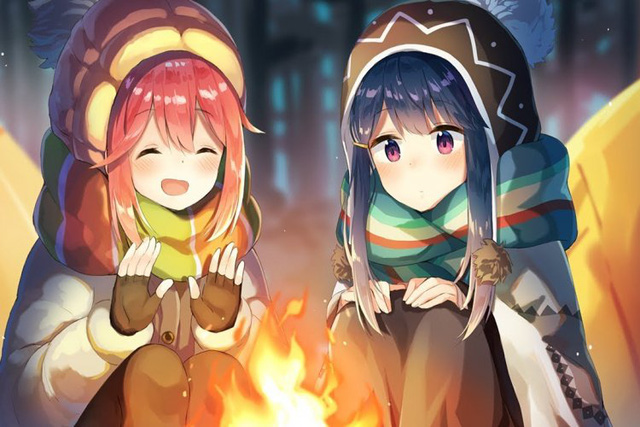 With the content revolving around the Japanese camping trend, Laid-Back Camp brings us to a picnic club with lovely and extremely beautiful super girls.
What makes Yuru Camp a particularly popular work is the authenticity and meaningful stories that the author has painstakingly created. All campsites appearing in Yuru Camp are based on or from real-life locations. Camping tips are also included, making Yuru Camp both a quality entertainment work and a camping travel guide that is very suitable for young people who love to "travel" and experience camping. Try this manga.
3. Super Cube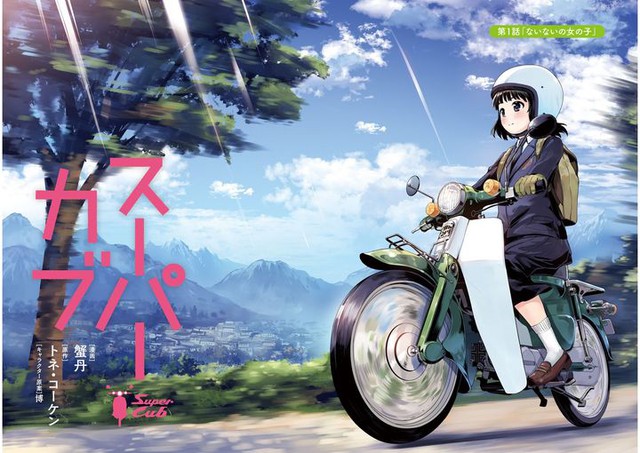 Super Cub is the story of Koguma, a second year high school student whose life is boring. She has no parents, friends or hobbies to make everyday life interesting. One day, she bought an old Honda Super Cub motorcycle and rode it to school.
As time goes on, Koguma not only leads a life full of new adventures, but she also builds precious friendships thanks to her precious little motorcycle.
4. Ya Boy Kongming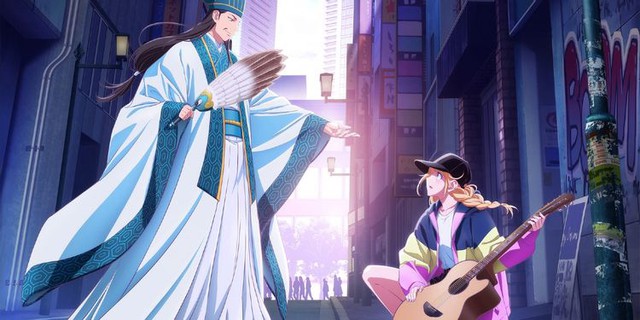 The content of Ya Boy Kongming tells about the general of the Three Kingdoms, Khong Minh. He struggled all his life, facing countless battles that made him a brilliant strategist. So when he was on his hospital bed, he just wished to be reborn in a peaceful world.
Immediately, he was taken straight to the party center of today in Tokyo and decided to support Eiko – an unknown young female singer to become a music star.

5. Mieruko-chan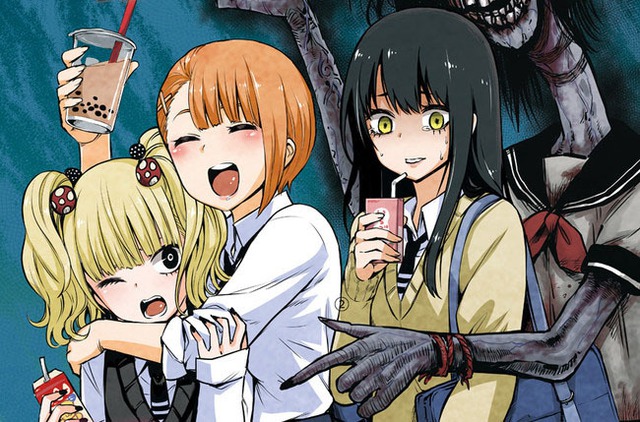 Yotsuya Miko is a high school girl who possesses the ability to see strange and ghostly creatures that others cannot. They always appear everywhere regardless of whether it is indoors or outside. Whenever she saw them, despite her inner fear, Miko did not lose her temper or overreact. She endured and ignored them to live a peaceful school life.
6. Hinamatsuri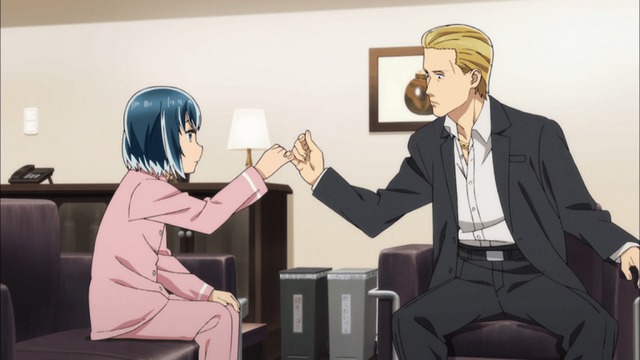 Yoshifumi Nitta – a middle-class yakuza of the Ashikawa gang, who was living an ordinary life, suddenly became chaotic because a girl from the future fell on his head without warning. Knowing nothing more than her name – Hina and the fact that she has amazing psychokinesis powers, Yoshifumi reluctantly becomes her unofficial father.
7. My Dress-up Darling
My Dress-up Darling is the story of Wakana, a boy who dreams of becoming Kashirashi (traditional Japanese Hina doll maker), but doesn't feel like he can fit into high school life until then. when Kitagawa, a girl who isn't afraid to talk about her passions, enters his life.
8. Himouto! Umaru-chan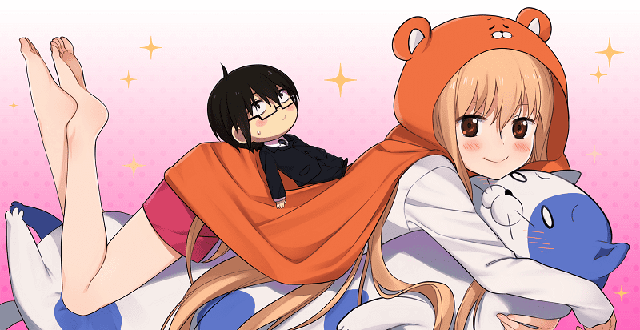 The series follows Umaru Doma, a high school girl who lives with her brother Taihei. At school, Umaru is an outstanding student with good looks, top of the class, and many other talents. Once home, she becomes a lazy person who just spends her time lounging around the house, playing video games, and always relying on her brother, which makes him always impatient.
9. Servant x Service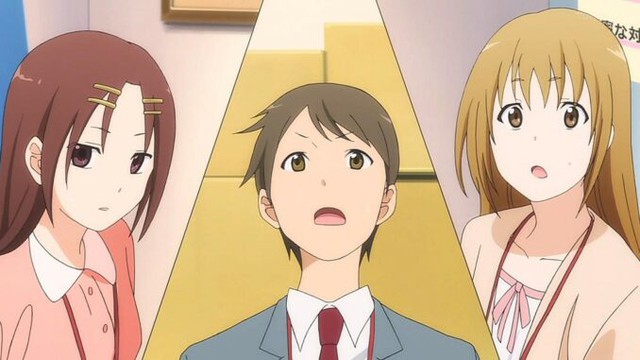 A story about employees of the Health and Human Services department of a ward office in a certain city. New employees including Hasebe Yutaka, Yamagami, Miyoshi Saya and their superior Ichimiya Taishi spend their days at their offices.

10. Restaurant to Another World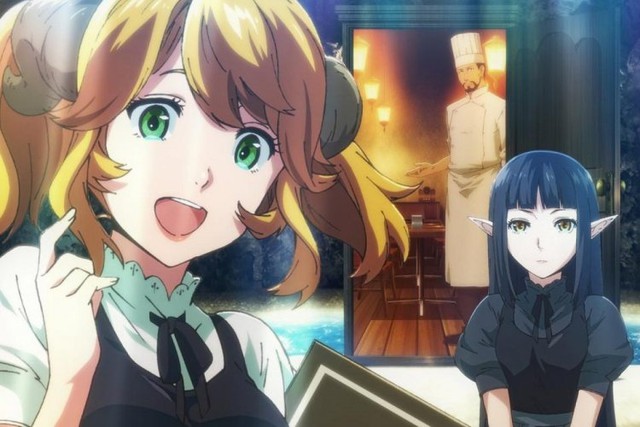 The story is about a special restaurant called "Western restaurant Nekoya", located in the basement of a corner building of a shopping district near the office area. Usually, this is where office workers stop by for lunch.
However, there is a secret in this Nekoya restaurant. Every Saturday, which is a rest day for the restaurant, that very day, "special diners" will be filled with Nekoya, who are people from the afterlife.
https://gamek.vn/top-10-manga-seinen-chang-he-den-toi-nhung-cuc-cuon-hut-nguoi-xem-20220507153936224.chn
You are reading the article
Top 10 seinen manga that are not dark but very attractive to viewers

at
Blogtuan.info
– Source:
gamek.vn
– Read the original article
here