Giải trí
Van Dung plays a mother four times: The roles have unexpected common ground
Still witty and humorous, Van Dung transforms into colorful mothers, making the audience both love and angry.
In four years, actress Van Dung four times appeared on VTV's films as a mother. Behind Diem's ​​role Hate to love and Love to hate, The actress continues to take on the role of an unpleasant mother in Sunflower against the sunfollowed by May 11th and the latest Ex-husband, ex-wife, ex-lover.
The special feature of these roles is that Van Dung's mothers both have daughters, and both are single mothers raising their children as adults. With familiar wit and humor, Van Dung transforms into colorful mothers on the small screen, making the audience both love and angry.
Mrs. Diem – If you hate it, you will love it / If you love it, you will hate it
In 2018, Van Dung appeared in two parts of the film Hate but love as Mrs. Diem – Kim's mother (Phan Lee). After nearly 20 years of absence, Van Dung has just returned to TV series. The role of Diem that she takes on is a mercurial person who loves beauty and is passionate about social networking. Van Dung's character is a woman in her 50s but still young and "smiling". Therefore, the famous female comedian had the opportunity to dance to the fullest extent on the small screen with the role of Mrs. Diem.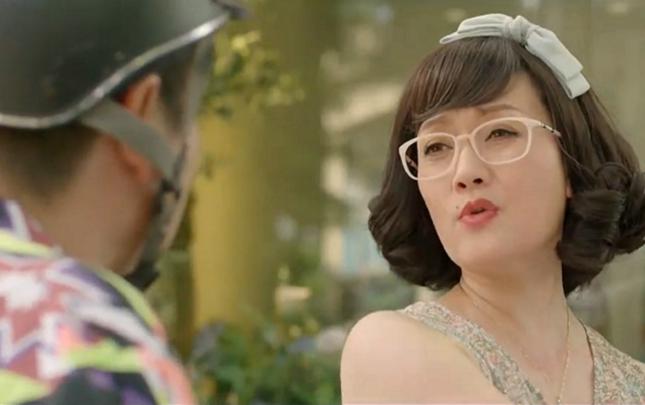 The colorful and graceful character Diem in Hate is love
Van Dung also revealed that Diem is a character whose personality is similar to her real-life personality, with a bit of momentum and mercuriality, but not too harsh and sour. In particular, even though she struggled to raise her child alone, Mrs. Diem did not let her daughter lack anything.
In part 2, Diem became a couple with Mr. Quang (Reputed Artist Chi Trung), while her ex-husband (Remarkable Artist Quang Thang) also suddenly returned. A woman and two middle-aged men fall into awkward situations.
Van Dung's role brought many new colors and humorous segments throughout both films. After Hate to love, "Medical Apple" is also more diligent in accepting roles in dramas.
Diem Loan- Sunflower against the sun
The role of Diem Loan in Sunflower against the sun Van Dung's is as noticeable as the main characters. In the film, the actress has many acting scenes "on the field" that make the audience pay special attention to the character Diem Loan.
Diem Loan was built as a money-hungry, impulsive and mercurial woman. Diem Loan is the third person to interfere in the marriage of Mr. Dat (People's Artist Manh Cuong) and Mrs. Cuc (People's Artist Thu Ha). At the age of 50, Diem Loan is still light-hearted, many times being exploited by young love. Many people believe that Diem Loan's promiscuity is the source of resentment and hatred between the characters in the film. In particular, tragedy came to this woman when Diem Loan knew that her twin children did not have the same father. At the end of the film, the third person also has to pay for his mistakes.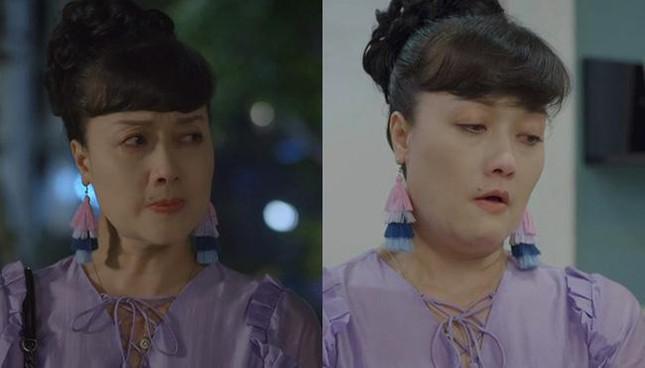 Diem Loan is the source of conflicts in "Sunflower against the sun"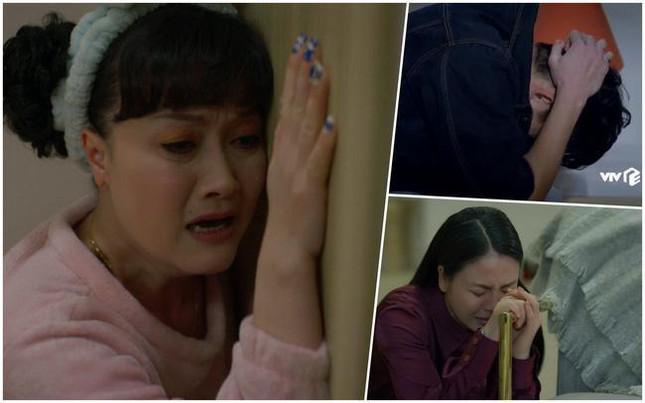 The emotional scene when Diem Loan knew that her two children did not have the same father
However, Diem Loan is a "small tam" that is both pitiful and angry. This character has moments of mercurial, innocent, very humorous, making moviegoers unable to hold back their laughter.
Mrs. Van – 11 months 5 days
Van Dung once admitted that she was quite confused when she accepted the role of the landlady Van in 11 May Days, simply because she rarely plays a good person. Different from the harsh, fierce or greedy roles of the past, Van Dung in 11 months and 5 days plays the role of a cute, friendly innkeeper. The kindness of the hostess Van makes many people say that they wish to live in such an inn in real life.
"Medical Apple" returns to be a good person
Mrs. Van is a single mother, diligently raising her only daughter, Thuc Anh (Luong Thanh). She is always tolerant of my children's foolish mistakes. One of the most emotional scenes in the film is the scene where Mrs. Van and her daughter sit and talk to each other in the room when Thuc Anh (Luong Thanh) is pregnant. After that, the scene of Mrs. Van's stomach cramps when her daughter canceled the wedding herself also brought tears to the viewers' eyes.
11 May Days revolves around the story of young people's love and career, but middle-aged characters such as Mrs. Van (Van Dung) or Mr. Tien (Professional Artist Quang Thang) also adorn the film with warm colors. Pressure, humor and closeness.
Mrs. Thanh – Ex-husband, ex-wife, ex-lover
After 11 May Daysartist Van Dung takes time to rest before putting all her energy into See you at the end of the year. Most recently, the actress received the role of Thanh in Ex-husband, ex-wife, loveru – also a single mother with a beautiful daughter.
Mrs. Thanh is the mother of Cam Giang (La Thanh Huyen). Ms. Thanh, who was impulsive and impulsive, became the center of many troubles when she appeared. Thanh's carefreeness also leads to wacky but equally humorous situations in the film.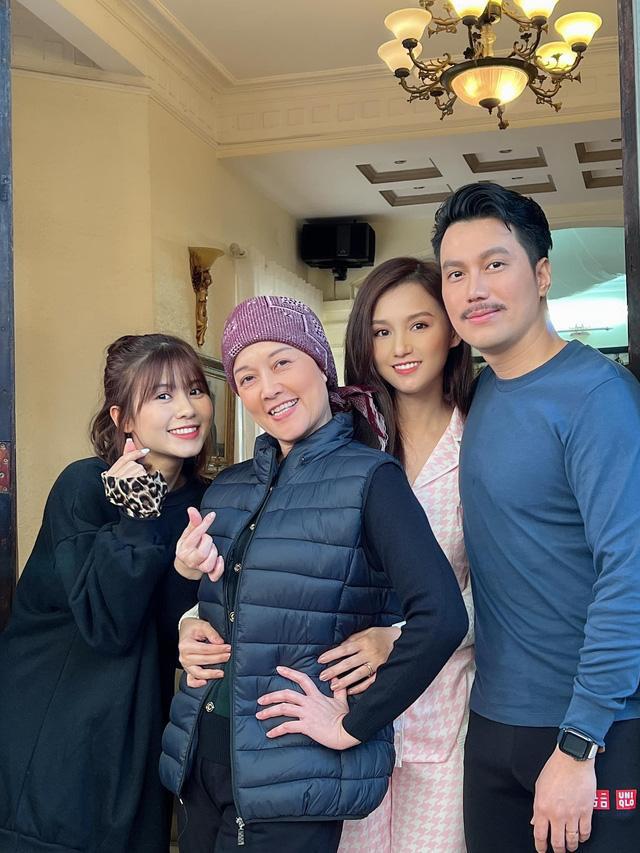 Van Dung plays Viet Anh's mother-in-law in the new movie
In episode 4, Cam Giang's mother suddenly went to the house to live with her daughter. Her sudden appearance in Mai Anh's room – the stepdaughter of Cam Giang's husband made her scream out in fear. Discovering that Mai Anh is somewhat selfish and stubborn, Ms. Thanh has many "tricks" to treat this mischievous girl. The confrontation of two uninvited guests, Mrs. Thanh and Mai Anh, made Cam Giang's home become chaotic.
You are reading the article
Van Dung plays a mother four times: The roles have unexpected common ground

at
Blogtuan.info
– Source:
24h.com.vn
– Read the original article
here