At the beginning of May, due to a prolonged shortage of raw materials for production, Toyota decided to increase the retail price of many products. Compared to the previous month, the price of car models such as Innova and Vios increased from 5 to 6 million dong, while imported cars in complete units increased from 17 to 40 million dong.
Taking advantage of the out-of-stock situation, some Toyota dealers have failed to convince car buyers to pay more for accessory packages to receive their cars early. Meanwhile, customers who buy cars at the listed price have to deposit and wait for months or not buy. Publicly raising prices is a very common thing, but the phenomenon of dealers using tricks to sell accessory packages or sell cars with a price difference outside the sales contract is worthy of condemnation because it causes manipulation of the auto market. Vietnamese.
On April 8, 2022, Toyota Vietnam sent a warning to customers about not buying a car when asked to buy more accessories to want to receive the car soon, they also set up a hotline to record feedback. feedback from customers on this issue. The Japanese brand insists that this is not their policy but a spontaneous act of authorized retailers in the country. However, after a few weeks of rectification, the phenomenon resumed.
Recorded at Toyota dealer Thanh Xuan, Hanoi, the salesperson said: "Despite the shortage of supply, the store still has to increase sales of car accessories, so the situation of buying a car with an accessory package is a requirement. A must-have for customers who decide to buy hot products.Currently, the new generation Camry 2.5Q and Camry 2.0Q models are priced at 20 and 30 million dong, respectively. do not accept the purchase of this series of add-ons, the customer will definitely not be able to deliver."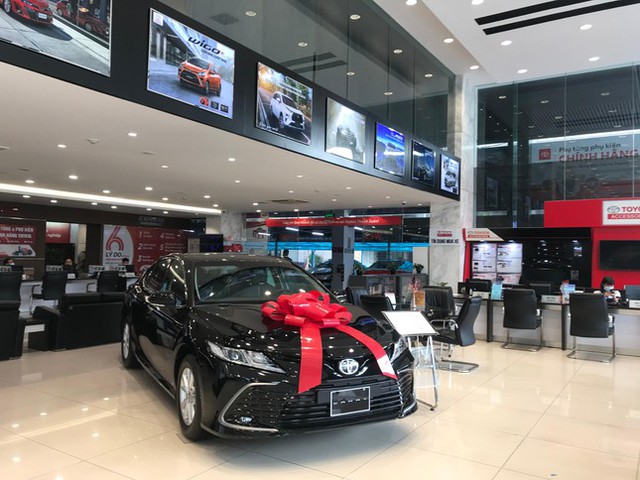 If customers refuse to buy the accessory package, customers will not be able to own some versions of the Toyota Camry 2022.
According to this employee, currently expensive models such as Toyota Land Cruiser or Land Prado are only sold when the buyer agrees to pay the difference that is not in the sales documents. Land Prado's channel price is from 120 to 150 million VND and Land Cruiser is 1.2 to 1.3 billion VND. Thus, if according to the agreement of the dealer, the buyer will have to pay more than 6 billion VND to own the Land Cruiser model. This is also the product with the most expensive difference in the domestic auto market.
This phenomenon proves that Toyota's move to warn customers a month ago was only 'formal', superficial, not too trying to protect consumers. The situation of selling cars with peanuts takes place at most Toyota facilities in Hanoi and other big cities, but the Japanese brand is still hesitant in handling it, making many customers angry and even distrustful. this brand again.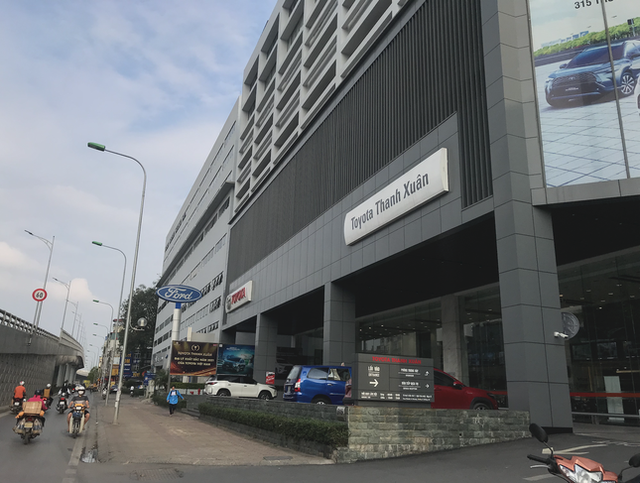 Toyota has not yet taken drastic action to prevent the sale of cars with price differences.
In addition to Toyota, many other famous car manufacturers continue to sell price channel cars, typically Ford. Only in mid-April, a sales consultant at a Ford facility on Truong Chinh Street, Hanoi said that the difference of the Explorer 2022 was 180 million VND, but today, that amount has reached 250 million VND. . In addition, this situation has also existed for a long time in Hyundai dealers. Hyundai Tucson or Hyundai Santa Fe models have a difference of up to 70-150 million VND.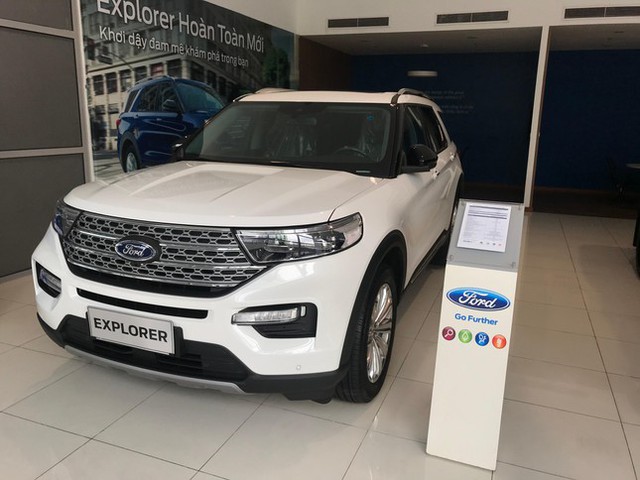 The channel amount of Ford Explorer has now increased by 70 million VND compared to the previous month.
Obviously, this speculation and monopoly makes dealer owners very arbitrary in collecting more money from customers, depending on how hot the car is. This is an act of tax evasion, causing losses to the state budget, "pickpocketing" shoppers.
'Selling beer with peanuts' is no longer a new concept when it comes to the situation of the Vietnamese auto market. It has been imprinted in the minds of both buyers and sellers, making it impossible for anyone to think that this is a wrong action. Buying a car with a price difference outside the contract or asking customers to buy more options that are not in line with their wishes makes the current domestic car market volatile and unstable. Of course, the one who suffers the most in this case is the consumer. Therefore, we should be alert when buying, and constantly report to the press about the situation of buying cars with peanuts to contribute to thoroughly preventing this phenomenon.
You are reading the article
Car prices continued to fluctuate, Toyota Land Cruiser was shouted at 1.3 billion dong

at
Blogtuan.info
– Source:
autopro.com.vn
– Read the original article
here