Thế Giới
China builds giant hydroelectric dam using 3D printing technology
China
building a 180m hydroelectric dam on the Tibetan plateau using 3D printing technology and AI artificial intelligence.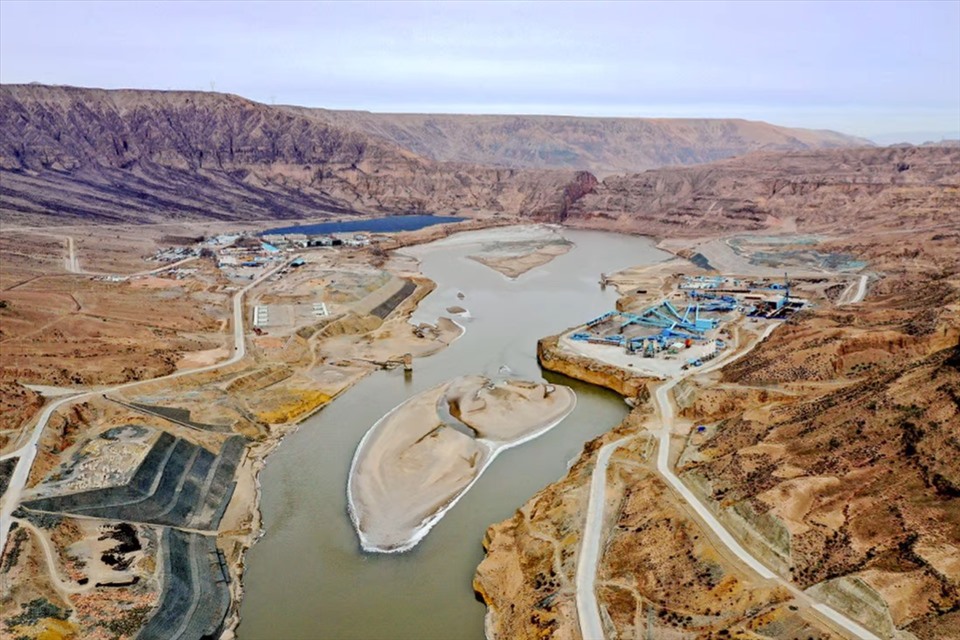 Completed 180m dam in 2 years
SCMP reports, China is using artificial intelligence to turn the project hydropower plants on the Tibetan Plateau effectively into the world's largest 3D printer.
The 180-meter-tall Duong Khuc hydropower plant will be built layer by layer using driverless excavators, trucks, bulldozers, pavers and road rollers, all controlled by AI – in the same similar process. similar to the additive manufacturing used in 3D printing.
When completed in 2024, the Yang Qu dam will provide nearly 5 billion kilowatt-hours of electricity annually from the upper Yellow River to Henan, the cradle of Chinese civilization and home to 100 million people.
Power will be transmitted through a 1,500 km long high-voltage line, built specifically for the transmission of green energy.
According to the project's lead scientist, Liu Tianyun, in a study published in Tsinghua University's journal Science and Technology, dam construction and 3D printing are "in essence identical."
According to Mr. Liu, after years of testing and development, 3D printing technology for large infrastructure, is ripe for mass adoption and will "free people from heavy, repetitive and dangerous jobs".
Mr. Liu, a researcher at the state key hydraulic science and engineering laboratory at Tsinghua University, and his team came up with the idea of ​​"printing" about 10 large-scale construction projects. last year.
They argue that an entire construction site can be turned into a giant printing press, with a large number of automated machines that work seamlessly together like different parts of a machine.
Applying 3D printing technology to construction
3D printers were originally developed as a less wasteful way to manufacture components from precious materials. Printing or accreting materials during 3D printing produces less waste than cutting and grinding.
Since then, a number of architects have begun to apply the technology to buildings, although projects so far have been small. The first 3D printed office building is the headquarters of the Dubai Future Foundation in the UAE, only 6 meters high.
Chinese civil engineers are no strangers to AI, which is used for construction Bach Hac Than Dam, the world's second largest dam, in just 4 years. But so far, AI has mainly played a coordinating role in projects.
Testing this technology in previous construction projects has shown that intelligent machines can do the job better than humans, "especially in some harsh and dangerous environments" – Liu and said his colleagues.
Liu did not immediately respond to questions about the progress of the Yangtze dam, but according to state media reports, construction work on the dam began late last year in the Tibet Autonomous Region. Hainan, in Qinghai province.
After "cutting" the computer model of the dam into several layers, the AI ​​at the heart of the project assigns a group of robots to build layer by layer. Unmanned excavators will be able to identify and load material from the dump onto a fleet of automated trucks, some electric.
Following an optimized route calculated by AI, the trucks will deliver the right materials to the right location, at the right time. Robotic bulldozers and concrete mixers will use that material to build the dam structure layer by layer.
The automatic wheelchairs will add new layer until tight and firm, and equipped with sensors. The central AI uses these sensors to monitor construction quality by analyzing ground vibrations and other data.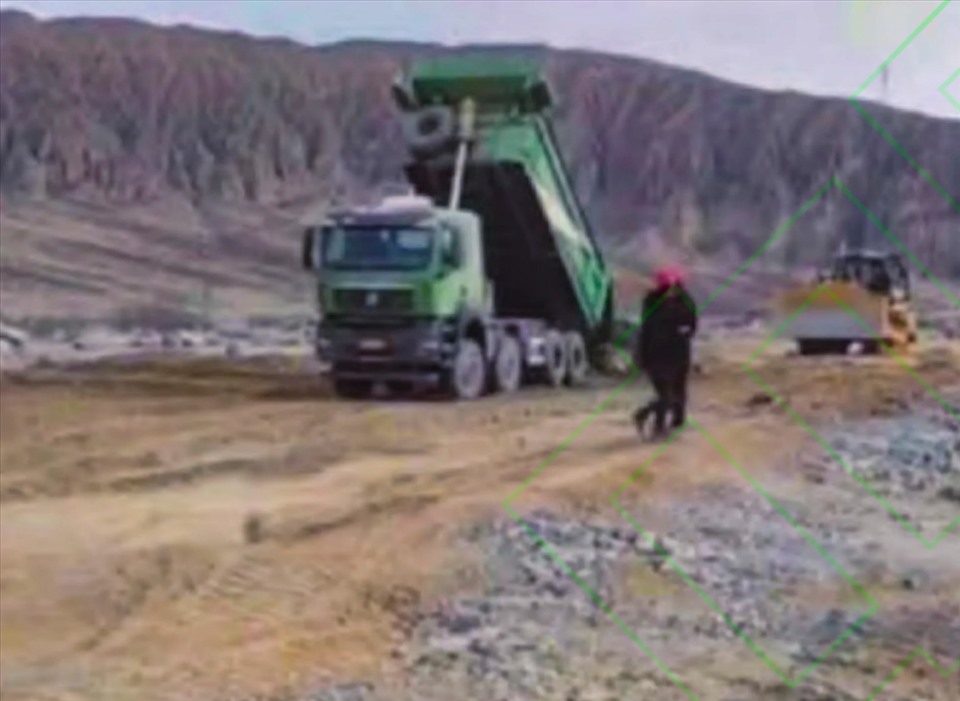 Breakthrough steps
Breakthroughs in technology WHOwhich includes deep reinforcement learning, which means that machines can now recognize nearly all objects in place, cope with uncertainties in the changing environment, and perform different services flexibly.
Machines also don't make mistakes like humans do. Liu said truck drivers often deliver materials to the wrong place, while the strong vibrations make it impossible for roller operators to run in a perfect straight line. And most workers cannot read engineering blueprints correctly, Mr. Liu added.
However, the biggest advantage of machines is the ability to operate in life-threatening environments without having a headache due to lack of oxygen or exhaustion after working continuously for 24 hours.
Not all work during dam construction will be handled by machinery. The team says that the extraction of backfill rock from nearby mountains will be done manually because of the complexity of the work.
Liu's team says the technology could also be used in other infrastructure projects, such as airport and road construction. "Knowledge, information and data-driven AI is a new tool… that will shape our future," said the team.
A civil engineering scientist in Nanjing said there are limits to 3D printing but it will be used more in the future.
"It cannot print a structure composed of different materials, such as reinforced concrete made from steel and cement. But the army robot construction can compensate for the sharp decline in labor due to the slow birth rate," this scientist said.
You are reading the article
China builds giant hydroelectric dam using 3D printing technology
at Blogtuan.info – Source: laodong.vn – Read the original article here