Giải trí
Folding screen smartphone can replace smartphones and tablets?-Hi-tech fashion
Folding screen smartphones have come a long way since their world debut. But can they replace smartphones and tablets?
It's been almost 3 years since the phone folding screen The first display is impressive, and folding screen technology has been constantly evolving. Now, the public has enough reliable and practical foldable smartphones, such as Oppo Find N and Galaxy Z Fold 3.
Galaxy S22 Ultra and Galaxy Z Fold 3.
However, many people think that foldable smartphones are just a phase and not the future of smartphones. The future could be smartphones that roll up, extending the screen size from the edges while remaining relatively thin and light.
So are current foldable phones good enough to fulfill their original purpose? Can the most advanced foldable smartphone replace both tablets and smartphones?
In this article, let's take the Oppo Find N as an example.
Oppo Find Women
This folding screen smartphone is compact, easier to pocket and easy to use. The screen of the machine has fewer wrinkles and is the least annoying. When compared to Samsung's Galaxy Z Fold 3 SamsungOppo's device excels in terms of design and technology.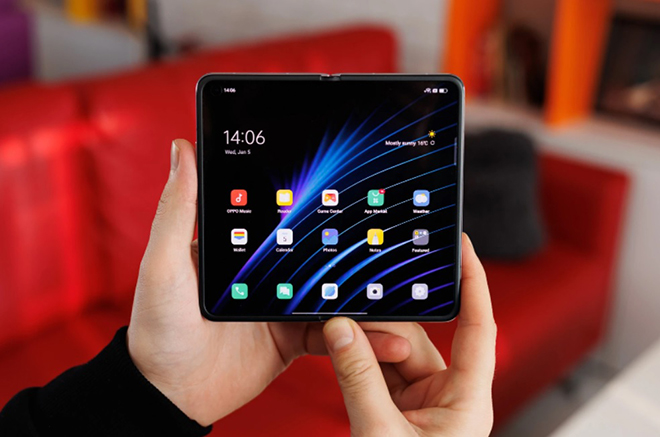 Oppo Find N.
This is a great phone in every respect. It has a nice camera setup, a fast processor, and a premium build.
The truth is, foldable phones are bulky, too thick, and heavy. Users have to get used to the charging port, power button, and volume button, as they are separated by a foldable display. That's not to mention Oppo does not equip a headphone jack or a microSD card slot.
When unfolded, the device is quite similar to a small tablet in 2012. Of course, there are quite a few advantages to using a folding screen smartphone. They provide just the right size when you want to read a newspaper or watch a video. This way, you don't need to carry two devices. Battery performance is also quite impressive.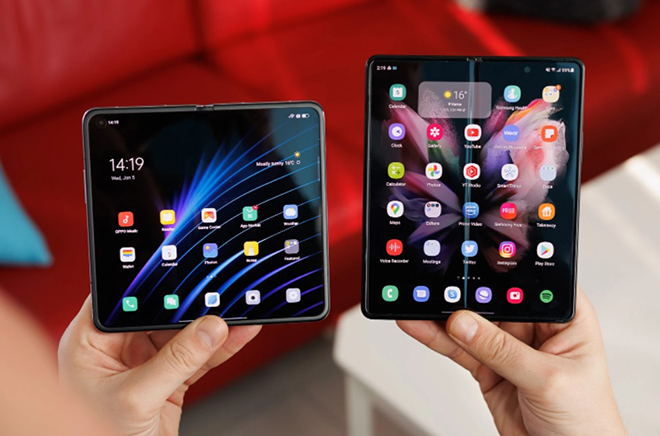 Galaxy Z Fold 3 (right) has a rectangular screen.
The screen's almost square shape is also useful. When multitasking, apps are opened side by side. They have a more natural aspect ratio than 4:3 tablet screens or 20:9 aspect ratio phone screens.
Currently, the price of folding screen smartphones is still quite expensive. Currently, the Galaxy Z Flip 3 in Vietnam has a starting price of VND 19.98 million.
Can foldable smartphones replace phones and tablets?
The answer is: No. Oppo Find N cannot replace iPhone 13 or other smartphones.
The biggest reason is the experience. Folding phones are both slippery and heavy. Users can accidentally drop the phone and crack or break the edge of the screen. The outside screen of Oppo Find N is also not as bright as the iPhone, so it is quite difficult to use outdoors.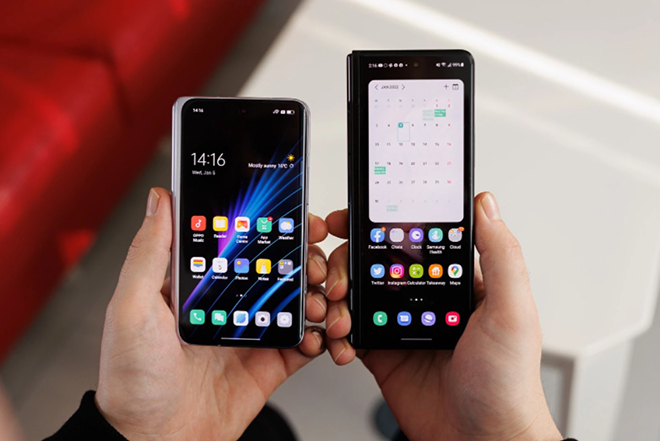 Oppo Find N and Galaxy Z Fold 3.
Currently, tablets are more suitable tools for viewing video content than laptops or TVs. They are light, easy to carry, and often have brighter screens and longer batteries. Video calling on tablets is also ideal, the front camera is better than laptops.
Meanwhile, the Oppo Find N's close to 1:1 aspect ratio is pretty bad. When calling video, the screen of the device is not only square, but also smaller than many tablets – 7.1 inches.
A foldable iPhone could make a difference
Oppo's Android-based ColorOS interface brings a lot of features. However, some apps are not properly optimized for Oppo Find N's aspect ratio, for example Instagram and some third-party messaging apps.
Also, while the phones themselves are fast, they're not as smooth as they are on an iPad or iPhone. External monitors with 60Hz refresh rate are significantly slower than 120Hz monitors.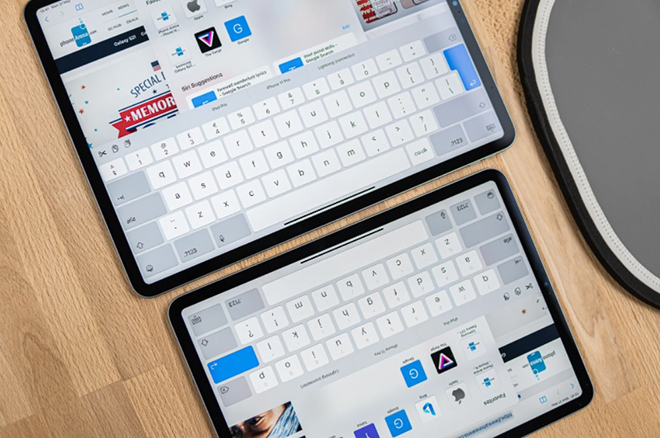 The iPad has a much larger screen than a foldable smartphone.
If Apple made a foldable iPhone, things might be different. iPhone Fold will be thinner and lighter. Also, if it's going to keep the iPad's 4:3 aspect ratio for a foldable display, things are even better. Apple is known for delivering near-perfect new products, unlike other manufacturers, so if such an iPhone hits the shelves, they're ready.
Optimizing apps and games of "Apple Defect" for new devices will also be easier and faster for developers. Historically, when Apple made major changes to its iPhones, app makers were quick to update and optimize their products for new hardware.
Android has paved the way for foldable phones. Recently, Apple is one of those who follow trends, don't set them. This is actually a smart move of the company.
Foldable phones are not the future
Practical experience shows that foldable screens do not bring much significance to most consumers. These devices are still expensive, flimsy, not as good as a flagship, and they're not big enough to replace a tablet.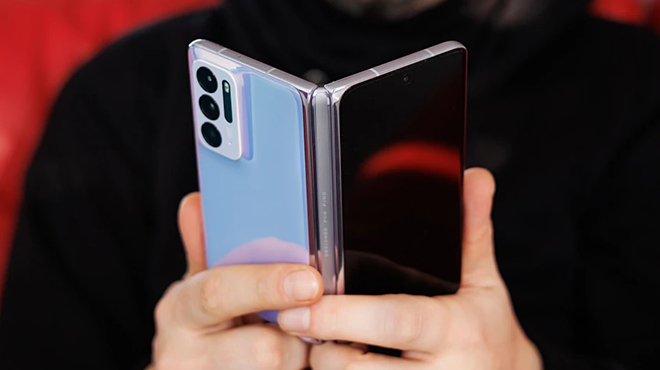 Galaxy Z Fold 3.
Not to mention their replacement and repair costs are much more complicated and expensive. Experts are waiting for phones with scrolling screens and future blockbusters. Hopefully hardware developers will improve the user experience instead of merely changing the external design.
You are reading the article
Folding screen smartphone can replace smartphones and tablets?-Hi-tech fashion

at
Blogtuan.info
– Source:
24h.com.vn
– Read the original article
here