Tâm sự
I secretly gave my mother 2 million per month, reading her husband's messages, I was in pain
The day I fell in love with him, I was always confident that I had found a good man. He was attentive, showing concern for me and my family. I still remember the day when my father was sick, he called to ask about it like a close family member even though we were just lovers at that time. Perhaps because of his skillful behavior, my parents were very pleased. Later, when I brought him home, met once, my parents agreed to let us get married.
Talking about work, he has a bit more than me in terms of salary. However, I am confident that I am a clever girl with a good speaking ability and a good job. I was loved by his parents very much because compared to him, I had nothing to lose. Not to mention my appearance is quite prominent, tall, and pretty according to my friends' comments.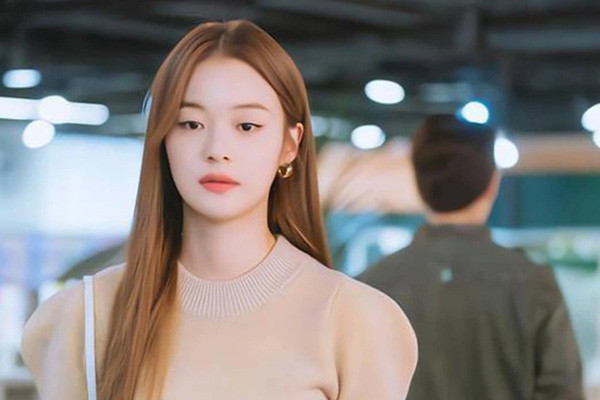 After more than a year of knowing, he and I are planning to get married because we are also of marriageable age. We bought a small apartment, just over ten kilometers from my house. His parents are in the countryside, so I don't have to be a bride, sometimes I invite my grandparents to play for fun at home.
After getting married, he said that his monthly salary would give me 2/3, the rest he kept to spend, not having to "beg his wife for money". That said, I also take care of all the big and small things in the house. Even when his parents were sick, I never calculated the money nor asked for more money from him. I voluntarily withdraw my savings or my own money to give to my parents.
More than 2 years of marriage, he was promoted, his salary increased significantly, twice my salary. I didn't ask for it, but he also actively said he would give me another 20 million/month and told me to keep it safe and calculate my spending. We plan to buy a larger apartment for our grandparents to come and play with and have a bedroom. At that time, because his salary was high, the couple also took a risk and paid in installments to buy an apartment of nearly 100 square meters.
From there, his true nature began to emerge. Because he earns more money than his wife, he worries that I bring money to his grandmother's house. At that time, my parents were often sick, and my siblings were all in trouble, so I took care of them more. The house is also close to my biological parents, so I often go back and forth. Every time I come back, I buy fruits and gifts. He began to notice the way his wife spends money and complained that I often came back, or brought gifts. He told me to save money to buy a house on installments, above all, when parents are sick, children have to share responsibilities. I know that, but my job is more proactive, so I also want to take care of my parents more.
Before now, my husband's family has a job, I have never bothered to spend money or visit. Even my brother-in-law built a house, I also discussed with my husband to lend him a few dozen even though we were also in trouble at that time, still borrowing. So that…
In the past, my parents could work and didn't need to ask for help, my mother still planted fruit trees and sometimes sold a little money to cover her expenses. But recently, my health was poor, I told my mother to quit those jobs, stay at home to rest, and provide for the children. I will give my mother 2 million a month. That's what I take from my paycheck. I did not dare to tell my husband because I was afraid that there would be any contradictions that he would bring out and bring back the voice of his parents.
However, my husband knew about it because he read my messages with my mother, and he had a way of acting that shocked me. That month I gave my mother money, she insisted on not taking it. I asked her how, but she just said that her parents don't spend a lot of money, still have money to hoard.
I feel sad. One day, I happened to read a text message my husband sent to my mother via zalo. I blushed because of his words. "Mom, it's also difficult for us, or you say that the eldest brother is abroad to send money, but it's not fair that you let us support you every month. Other brothers and sisters have difficulties, but if only husband and wife and children do it, they rely on them, so how can they try. As a parent, each child has the same responsibility. It's the same with my family, I can't keep supporting my parents forever. I told you not to be proud, but we also have a lot of debt, the house is still borrowed, there is nothing to be happy about, Mom. Being in the city doesn't mean being rich.
Because of that, my wife and I had a heated argument. I was so angry that I asked for a divorce, everything was done, but my husband still didn't want to sign it. Is it really worth it for me to do so?
Readers Anh Anh
You are reading the article
I secretly gave my mother 2 million per month, reading her husband's messages, I was in pain

at
Blogtuan.info
– Source:
vietnamnet.vn
– Read the original article
here