May 5 (US time) is the second day Amber Heard stepped on the podium as a witness to testify in the $50 million trial between her and her ex-husband, Johnny Depp. Dilettante Pirates of the Caribbean believes that Amber Heard has ruined his career and reputation through revelations to the media over the years. He demanded $ 50 million from his ex-wife, while Amber Heard denied and claimed that she was a victim of domestic violence, demanding $ 100 million from her ex-husband.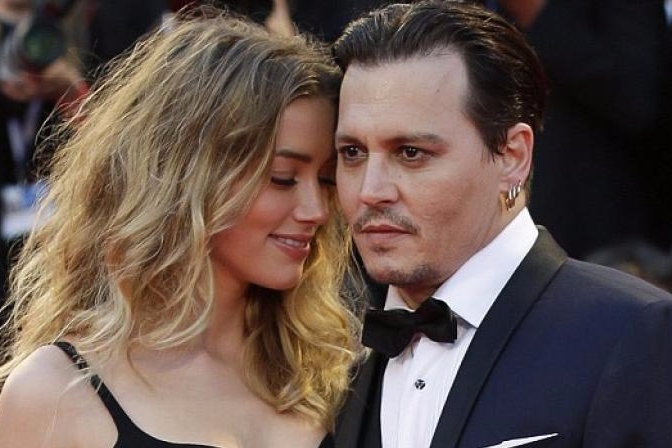 During two testimony sessions in the court of Fairfax, Virginia, USA, the actress sobbed, affirming that Johnny Depp's allegations of domestic violence are completely true. Amber Heard couldn't keep her emotions when she told her ex-husband. Contrary to the actress, every time Johnny Depp gave testimony, he kept his composure. This sparked controversy online.
In the past half-month, the two sides have continuously presented evidence, invited witnesses such as bodyguards, psychologists, assistants… to the court to defend themselves. The lawsuit has attracted more and more attention from the public as the number of people watching the live streams of the hearings increased and the clipped clips of the trial became a topic of discussion on social networks.
According to psychologists, both artists accept to "play to the end" in this public trial when they are not afraid to raise questions, attack, and accuse each other in court. Daniel Gutenplan, a legal expert in the entertainment industry, said that when deciding to expose each other on livestream, Johnny Depp and Amber Heard both accepted that they had nothing to lose.
"A lot of bad, bad things have been revealed in the past hearings. Clearly, Johnny Depp feels he has nothing to lose by revealing to the world the secrets of his past. And Amber Heard too," said Mr. Daniel Gutenplan.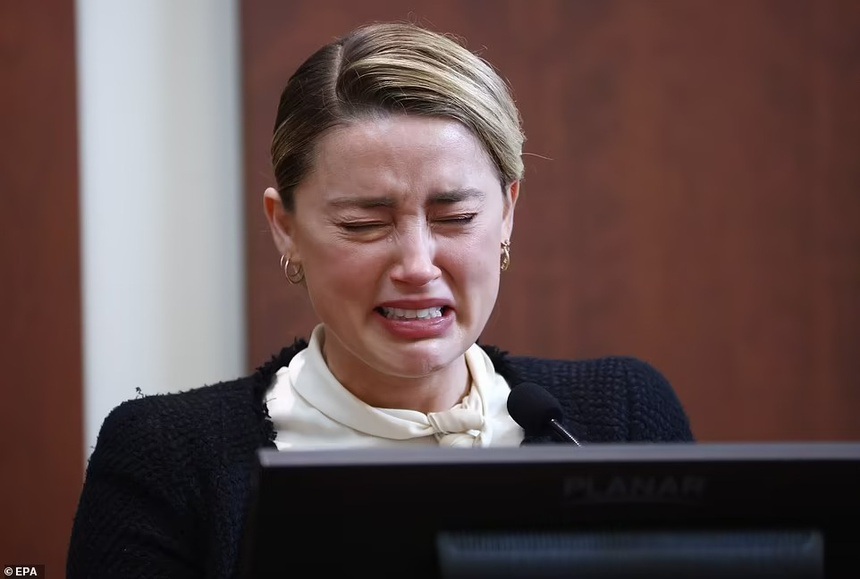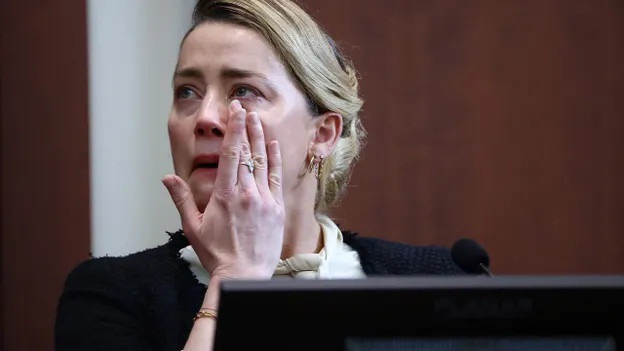 According to the legal expert, Amber Heard tried to please the jury and judge, who watched the trial with tears in her eyes. Before telling her ex-husband threatened to kill and beat her, Amber Heard once praised her partner and recalled their dreamlike love story.
Amber Heard once emphasized that she always loved Johnny Depp and praised her ex-husband as a perfect person, reading many books, talking attractively, making her overwhelmed. From the first time we met at the filming set The Rum Diary In 2011, the two realized they couldn't live without each other.
"I found that he understood me. Something no other man had ever done before. He made me feel appreciated and happy. We talked a lot about poetry, music and books. Johnny Depp gives me many expensive gifts and always says sweet words," Amber Heard shared.
However, soon after, she started talking about her husband's bad habits when they were together. Amber Heard admits to living in hell because of her husband's violent habits, blind jealousy and drug addiction.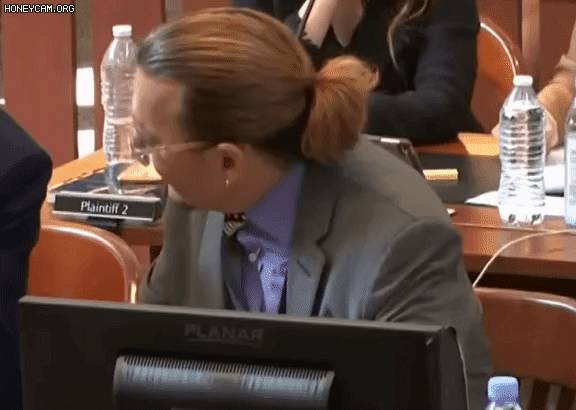 According to Amber Heard, between 2013 and 2015, their marriage was turbulent with arguments and violence. Amber Heard feels her life is ruined and decides to move out. The actor also accused her ex-husband of regularly banning her from acting because she suspected she had an affair with her co-star.
"I looked into his eyes and realized it wasn't the person I used to love. It wasn't my husband, it was just black. I've never been so scared. He looked at me and I tried to pull away. this person," Amber Heard said in a panic.
Before his ex-wife's sharing, Johnny Depp just looked at her, sometimes sneered, shrugged or focused on drawing on paper. After the screen for Amber Heard's testimony, Johnny Depp's side said that Amber Heard is making excuses and adding and developing herself to make her "life scenario" more dramatic.
They emphasized that Amber Heard's false statements will be exposed in the cross-examination taking place at the next trial. Before the above statement, Amber Heard's legal team believes that Johnny Depp and his team of lawyers are panicking and no longer keeping their sanity.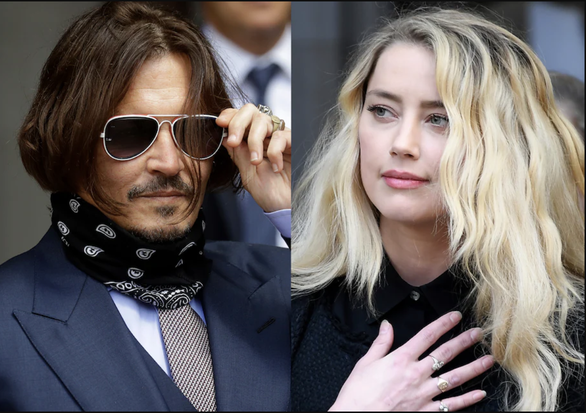 Commenting on the statements of Amber Heard and Johnny Depp after the trial on May 5, legal expert Daniel Gutenplan said: "Clearly, the two are adding details in their marriage to assess misleading the jury and blaming the other party".
In the previous court cases, Johnny Depp got sympathy from fans for his coolness and sobriety. He was supported and trusted by the audience when standing on the stage describing the whole process of being abused by his wife.
Jesse Weber, a communications expert, said Johnny Depp did "extraordinary work" in the first phase of his testimony. "Depp looks so real, trustworthy and honest. One of the highlights for me is the way he speaks. Every sentence is slow and deliberate. He speaks with context and answers firmly. tough questions," Weber asserts.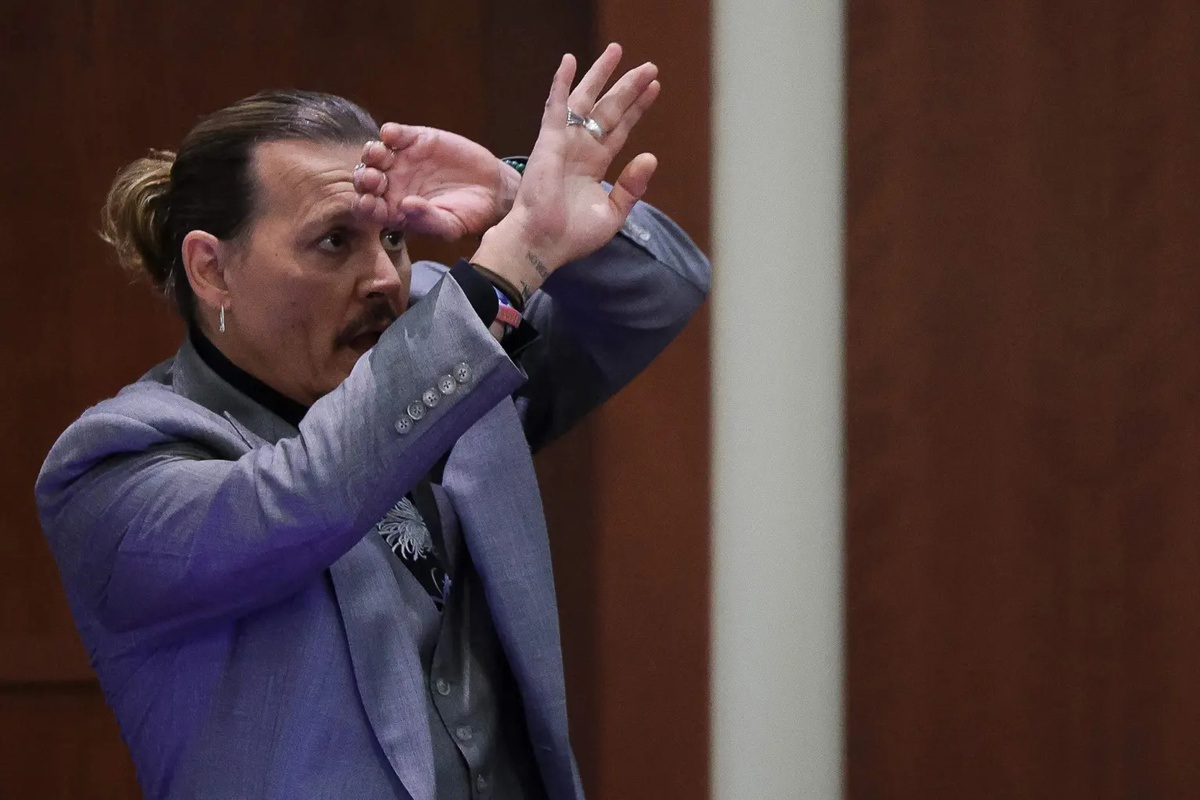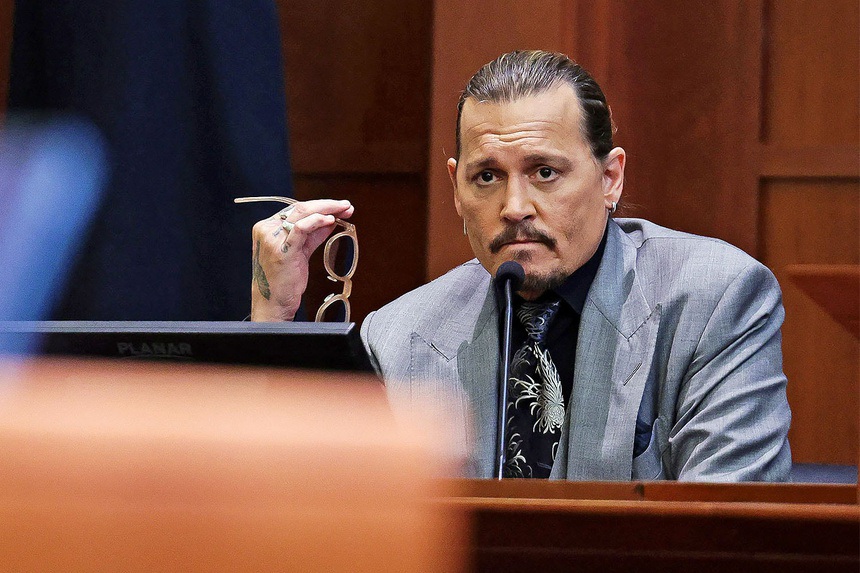 Mitra Ahuraian, a famous lawyer in the entertainment industry also shared: "I think he did a good job in showing his vulnerable side. He looks honest and very convincing."
Sheet CBS News called the trials between Johnny Depp and Amber Heard a "circus" because there were many violent scenes that were only staged or appeared in movies. The newspaper called the $50 million defamation lawsuit "a drama more intense than a wrestling match."
The court will take a week off before reopening on May 16 and is expected to end on May 27. During the next trial, Amber Heard will continue to testify and be questioned by Johnny Depp's legal team.
The scene of Johnny Depp's finger injury was revealed for the first time
On May 7, the newspaper The Sun posted pictures of the scene of Johnny Depp and Amber Heard's fight in Australia in March 2015. At that time, the actor's finger was severed, blood flowed on the bed sheet, blanket, sofa and guitar.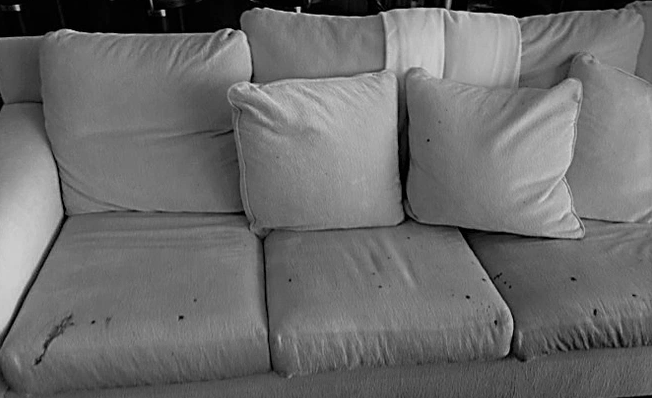 Johnny Depp's side also provided more photos of him being hospitalized with full injuries. The actor's representative said Amber Heard used a bottle of wine to throw at her ex-husband but missed, and continued to throw a second bottle, causing him to cut his finger.
Malcolm Connolly – bodyguard working for Johnny Depp since 2006 testified for the case. Malcolm revealed that he witnessed the fight that year and it was he who took Johnny Depp to the hospital. Then, doctor David Kipper and nurse Debbie Lloyd had reconstructive surgery to connect the actor's finger.
Amber Heard has denied that she cut off her ex-husband's finger and claimed that Depp herself harmed herself. She said she was also bleeding at the time but did not care because she was in so much grief.
"I realized I might be injured. However, I told myself that the bottle Johnny was using didn't break or things could have gotten worse… I just married this man. I just had a wedding. get married to him," the actress said.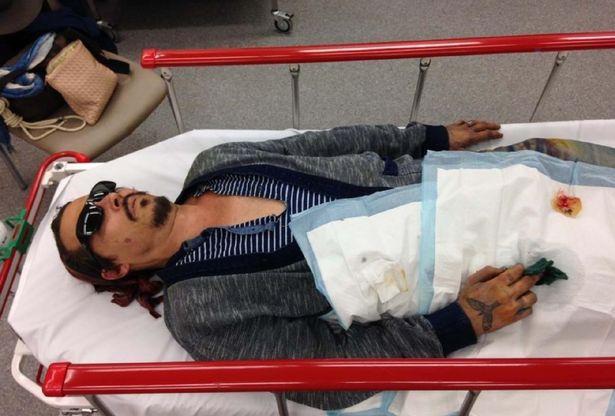 Ex-lover reveals that Johnny Depp is angry, used to fight, has a weird lifestyle
Actress Jennifer Grey, a former lover of Johnny Depp has spoken out after following the lawsuit between her ex-boyfriend and Amber Heard. Jennifer Gray admitted to feeling heartbroken thinking about those involved and wished it all ended soon, wishing everyone well.
Jennifer Gray, born in 1960, is an American actress active since the 1980s. After breaking up with Matthew Broderick, she fell in love with Johnny Depp. The two dated and got engaged in 1989, but after a short time moving in together, they broke up.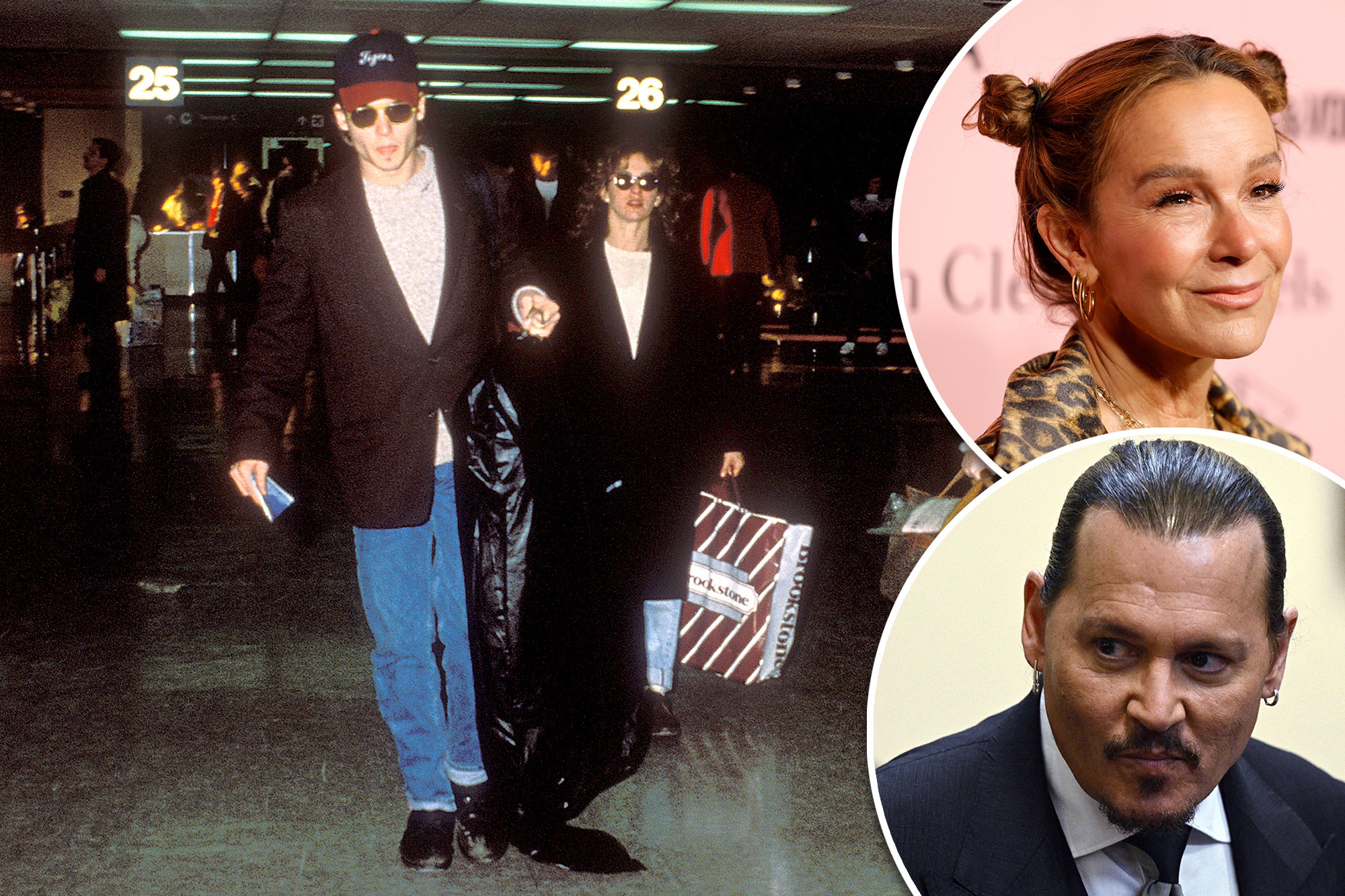 Jennifer Gray reveals Johnny Depp's personality through memoirs Out of the Corner. She admits, the ex is a sweet, loving, romantic but also very quirky man. He always expressed his love passionately to his girlfriend and made her believe that he was the one to be loved. However, after spending time together, Jennifer Gray discovered Johnny Depp was a hot-tempered person. He used to fight in the bar, clash with the police.
Jennifer Gray said that it was her mother's lack of love in her childhood and her parents' separation that made Johnny Depp always feel frustrated and difficult to feel love. After their time together, Jennifer Gray noticed Johnny Depp was starting to become moody and no longer the funny, likable man. This gradually causes their relationship to fall apart.
"Johnny Depp missed his flight back to Angeles because he overslept. By the time he got home, he was mad with jealousy and paranoia about what I had done when he was gone," Jennifer Gray wrote in her autobiography.
You are reading the article
Johnny Depp and Amber Heard's $50 million gamble

at
Blogtuan.info
– Source:
danviet.vn
– Read the original article
here