Chuyển động Sài Gòn
Protecting the environment, Retired woman turns old books and newspapers into daily necessities
Make use of old books and newspapers for daily life and environmental protection
For many years now, Ms. Nguyen Thi Hanh – 63 years old, Head of the Women's Branch of Quarter 1, Ward 12, Tan Binh District, has been known by many people as the owner of many applied handicraft products made from books. , old newspaper.
Arriving at her house, many people were surprised to see items such as flowerpots, fruit baskets… made of old newspaper.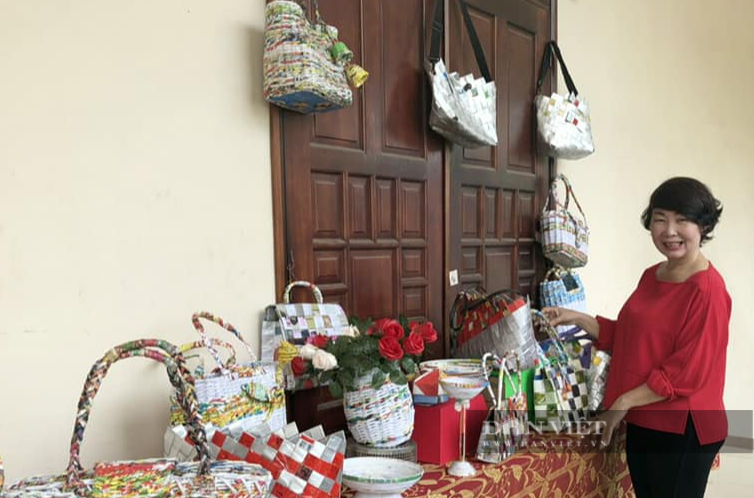 At a glance, it is difficult for anyone to know that these seemingly fragile items can be used in daily life, with a durability of up to several years.
They are not only fancy and unique, but also sturdy, convenient and sophisticated. All of them are handmade by Ms. Hanh herself, with the aim of taking advantage of household waste to protect the environment.
Eight years ago, after retiring, in addition to taking care of the housework and continuing to attend lectures, Ms. Hanh used her free time to practice following instructional videos on how to make recycled products on the Internet.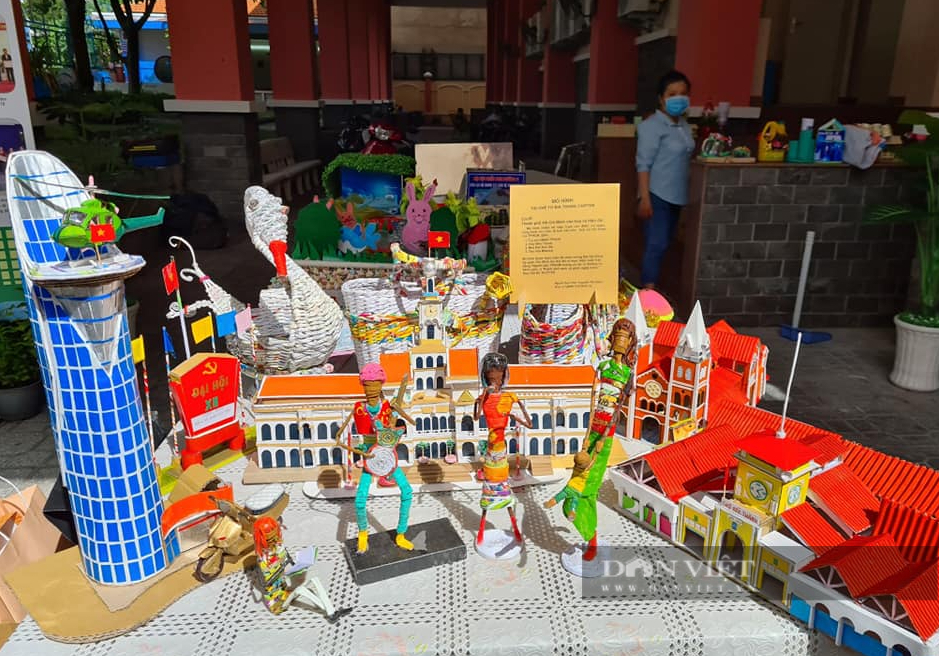 She is especially impressed with products made from old books and newspapers. There are a lot of old books in the house, she immediately started to learn to follow, both to save old things, and realize that they are really useful and friendly to the environment.
The first product that Hanh learned to follow was a flower arrangement made from old newspapers. "Watching the video thought it was simple, I was eager to start working on it, but after I got into it, I found it very difficult. After many failures, I just finished my first product. This flower vase, I can use it. up to two years", Ms. Hanh shared.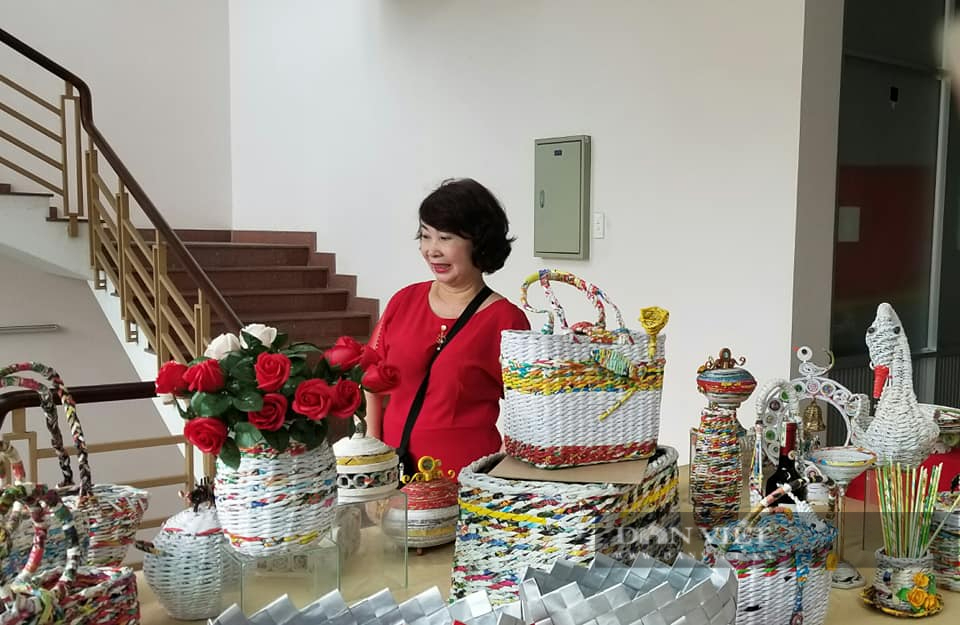 Excited for the initial success, Ms. Hanh continued to tinker with many other products for domestic use such as: fruit trays, paper cabinets for clothes, photo frames, toothbrushes .. . with old newspaper, cardboard, fixed with zinc frame and duct tape.
Every New Year, she uses old books and newspapers to make mascots corresponding to each year, both for display in the house and as gifts for relatives and friends…
"Old newspaper can also be used for knitting, making bags, baskets, lampshades, both beautiful, cheap and durable," said Hanh about other great uses for old books and newspapers. .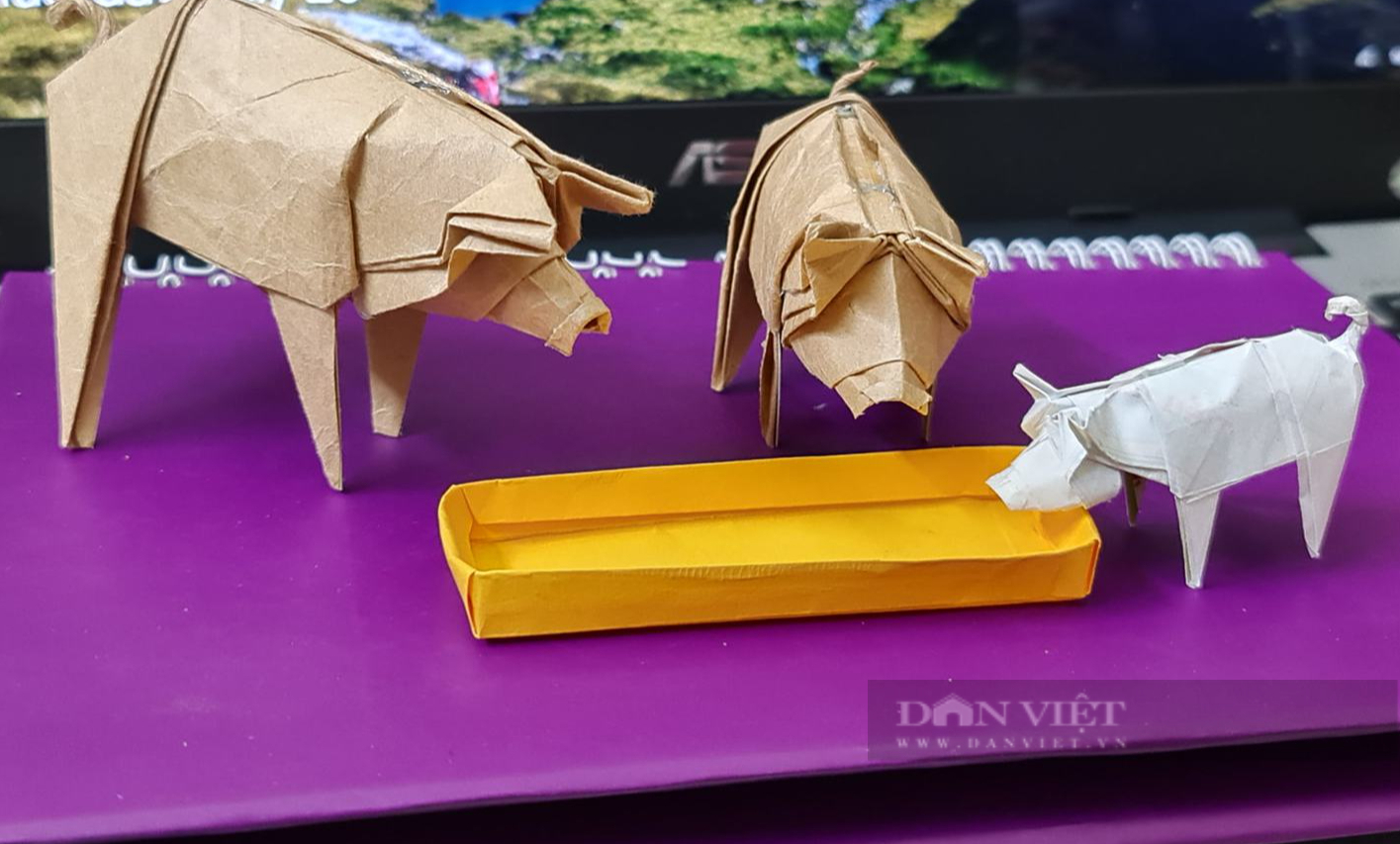 Up to now, after nearly 8 years of hard work creating with old books and paper covers, Ms. Hanh has made hundreds of products that are applied in daily life, from simple as flower baskets, flower vases, mascots… to complex items such as wine racks, sailboats, or a whole complex of models of famous architectural works of Ho Chi Minh City…
The life of a retired woman is even busier than before, every day she is full of activities with the women's union, neighborhood group, classes, and then takes care of the housework, or completes a handmade product. public interest…
From a personal passion to a useful environmental protection activity
Good news spread far away, many women around the neighborhood, around the neighborhood came to Hanh for guidance. Realizing that this is a good opportunity to join hands to protect the environment and bring economic benefits, Ms. Hanh immediately organized a small vocational training class. Gradually, the class influenced many other women and households, becoming a thematic club named Green Innovation Club.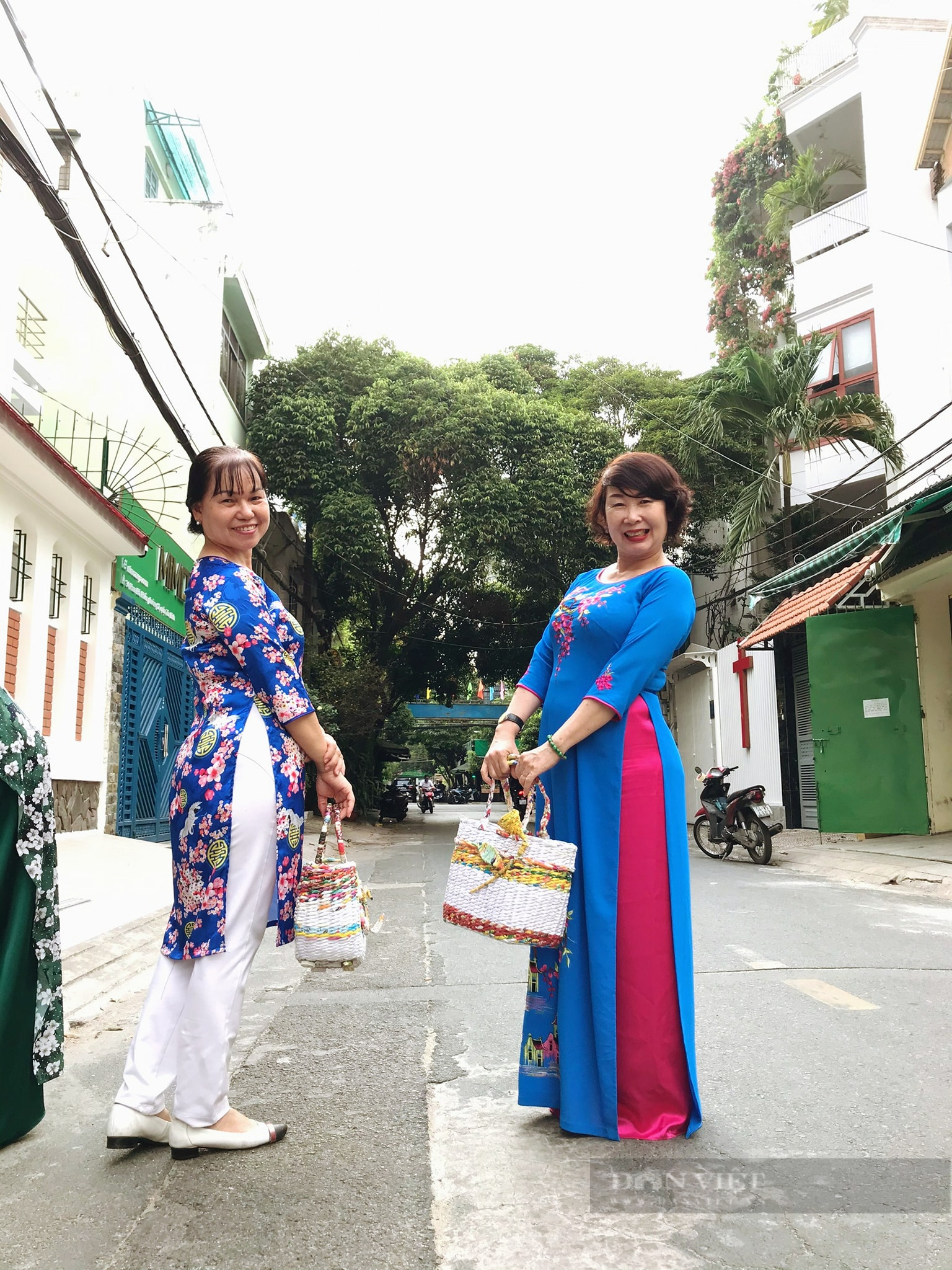 Green Innovation Club was officially established in October 2018, with 12 members who are passionate about crafting and protecting the environment.
On the occasion of Vietnamese Women's Day – October 20 of the same year, at the creative product display contest organized by the Women's Union of Tan Binh district, dozens of unique products made from old books and newspapers were easily accessible. easily surpass the products of other units to win the first prize.
Up to now, members and women in Quarter 1 have created hundreds of products from old newspapers to serve their families, contributing to saving shopping costs and reducing waste.
Not only for family use, club members also exhibit and sell their products to raise funds to propagate environmental protection and help poor women in the locality.
After more than 5 years of operation, the club has helped dozens of poor women get jobs and stable incomes from recycling old books and newspapers into products for daily life or souvenirs.
"The creation of handmade products that can be applied in daily life not only saves consumption costs, protects the environment sustainably, but also creates joy and a common living space for women. Retired, housewives, when their communication with society is limited. This is a model that should be replicated in many other localities to help women live a beautiful, happy, and useful life." , a representative of the Women's Union of Tan Binh district shared.
You are reading the article
Protecting the environment, Retired woman turns old books and newspapers into daily necessities

at
Blogtuan.info
– Source:
danviet.vn
– Read the original article
here