Broccoli contains high nutrient content, rich in vitamin C, can effectively block the carcinogenic reaction of nitrite, and can also improve human immunity. At the same time, broccoli is rich in fiber, has no fat, so it has a laxative effect, reducing constipation for patients.
Broccoli can be boiled, steamed, grilled, fried… each dish has its own attractive flavor. In which, sauteing cauliflower is quite a popular method. However, most of us have a habit of heating cooking oil in a pan and then adding cauliflower to stir-fry right away. However, according to the chef, it is not advisable to sauté cauliflower directly in the pot, because doing so will lose nutrients. Before sautéing cauliflower requires another step, so what is that step, please refer to the method below:
Prepare:
– Broccoli, garlic, chili (optional, you can skip spicy food), oyster sauce, sweet potato starch, water, cooking oil.
Making:
Separate the cauliflower into small florets, and remove the old stems of the cauliflower.
Wash the cauliflower with clean water, then soak it in light salted water with a little baking soda added to effectively remove the dirt, insects, and insect eggs inside the cauliflower.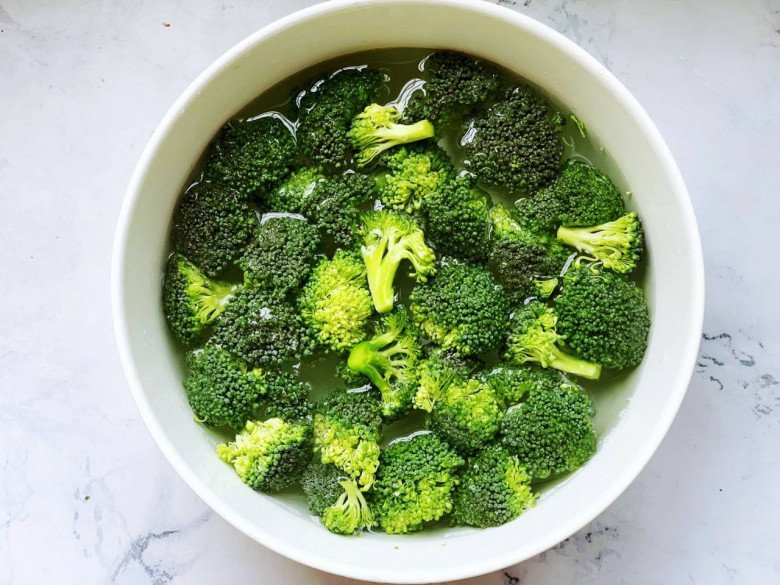 Crush garlic, peel and chop finely. Wash the peppers and cut them into small circles.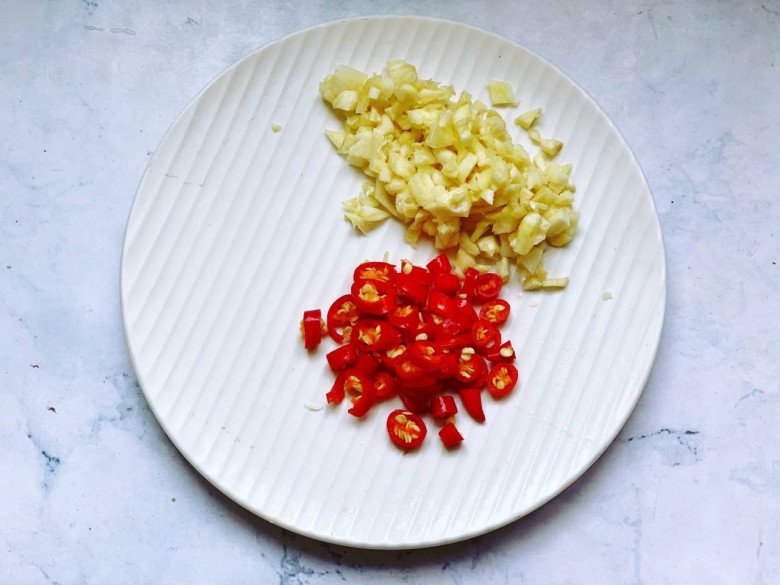 Pour a suitable amount of water into the pot, first bring it to a boil over high heat, then put a few drops of cooking oil and a little salt in the pot, put the cauliflower in and blanch for 1 minute, the cauliflower turns green, then take it out immediately. . The salt in the pot of blanching water helps the broccoli to be greener, and the cooking oil makes it more shiny.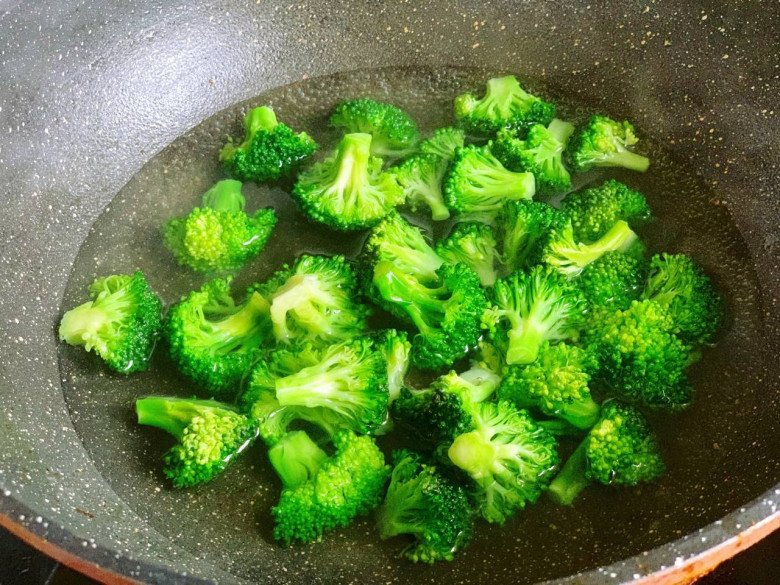 Prepare the sauce: Prepare a small bowl, put a spoonful of oyster sauce, a spoon of sweet potato starch and a little salt and water in the bowl, stir well with chopsticks.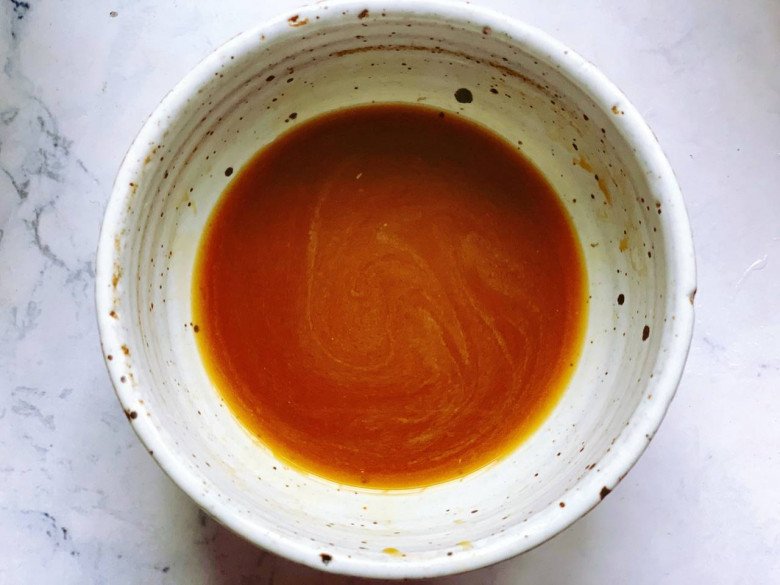 Put a little oil in the pan, after heating, add garlic and chili to fry until fragrant.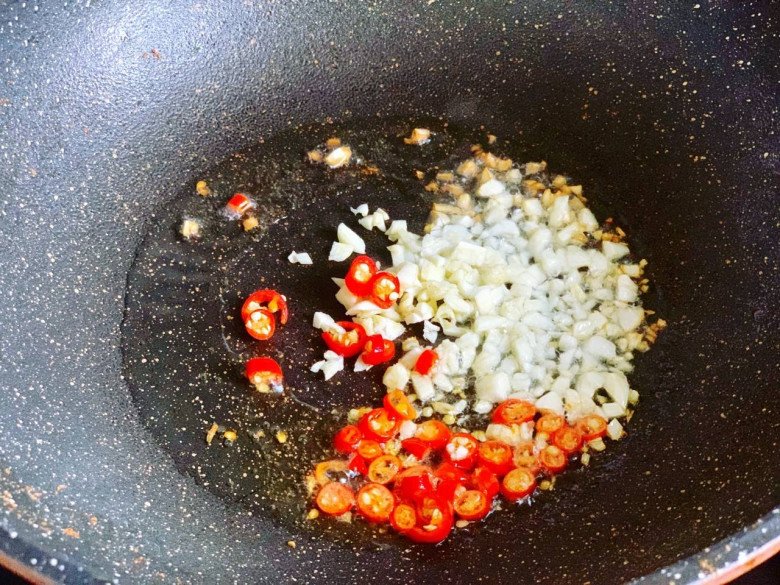 Next, add the drained cauliflower and stir-fry quickly, pour in the prepared sauce, stir until it thickens, when the cauliflower is cooked, turn off the heat.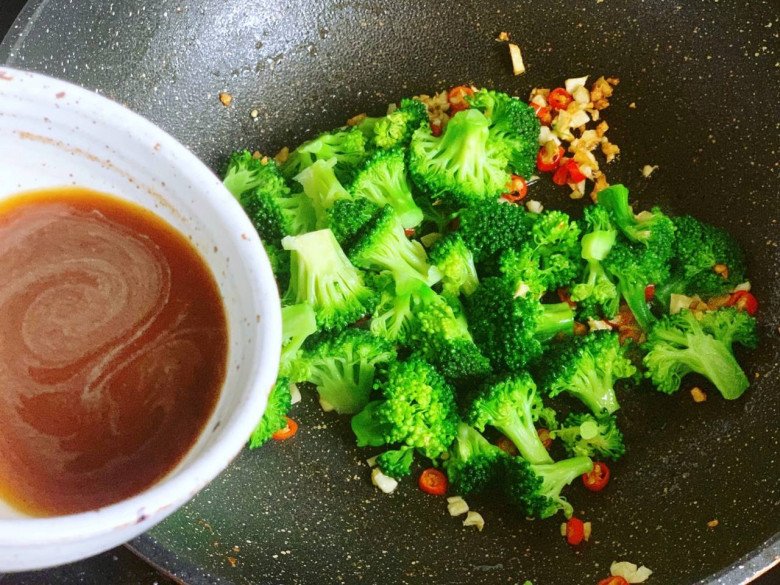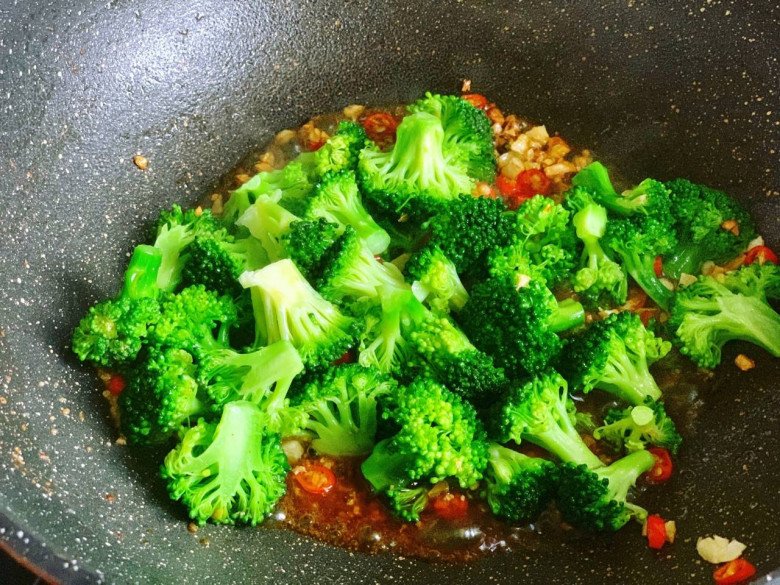 Note:
Thus, when sautéing cauliflower, don't add it to the stir-fry right away, but add another step that is blanching. Do not blanch broccoli for too long, only about 1 minute or else it will lose nutrients, the cauliflower will be soft and not crispy, just blanch until it turns green.
When blanching broccoli, remember to add a little salt and cooking oil, so that the broccoli after blanching will be more chewy.
Broccoli must be blanched before cooking, because during growth there will be many insect eggs, pesticides will remain on the flower, so it must be blanched.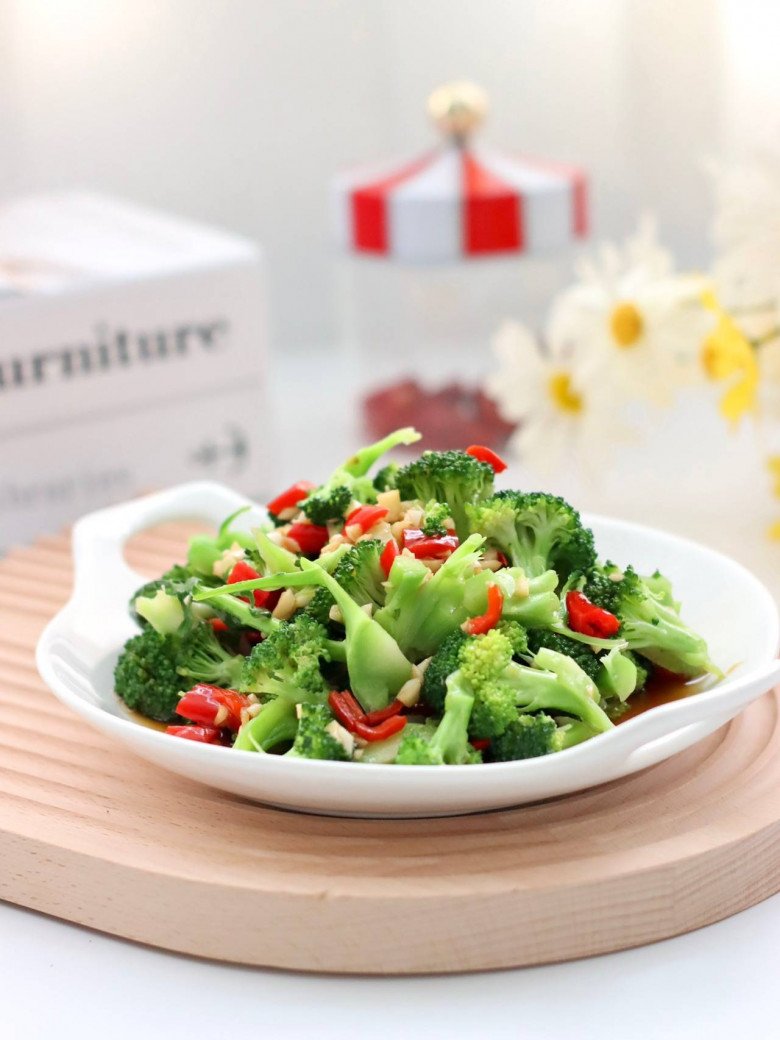 Good luck!
You are reading the article
Stir-fry cauliflower, don't put it in right away, add this step to a crispy, delicious green dish without losing nutrition

at
Blogtuan.info
– Source:
Eva.vn
– Read the original article
here