Once famous throughout social networks 5 years ago with delicious, nutritious and beautiful dishes for her daughter-in-law, until now, Ms. Thanh Ha has not stopped being "hot" because from time to time, she sees pictures. She appears in the role of a mother or grandmother, a courageous grandmother who wholeheartedly loves her children and grandchildren.

Ms. Thanh Ha confided, so far, she has always been the main cook in the house. During the time of the COVID-19 epidemic, when the members were all staying at home to avoid the epidemic according to the government's directive, she always went to the kitchen to make 3 meals a day. Currently, when society has returned to a new normal life, her children and grandchildren go to school and work, so she focuses on cooking dinner for the whole family.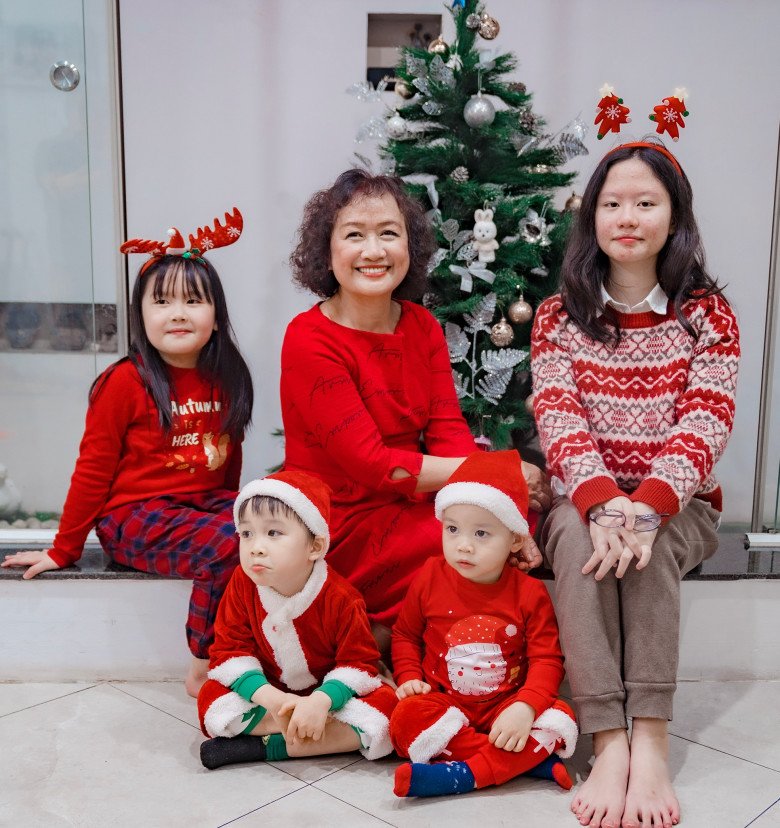 Ms. Thanh Ha with her grandchildren and great-grandchildren
Grandma U70 said, from a young age, she loved to cook. She always tinkered with making rolls for rice paper, cooked rice, and went to the market instead of her parents since she was in 3rd grade. At that time, food was scarce, everything was not as abundant as it is now. Only on the occasion of the death anniversary, Tet can cook sophisticated dishes. Every day, Ms. Thanh Ha watched attentively as her mother and aunts in the house cooked. Gradually, thanks to her hard work as well as her great love for food, her cooking ability is getting higher and higher. Thanks to that, later, when she has a family of her own, Ms. Thanh Ha can also cook for her husband's family by herself.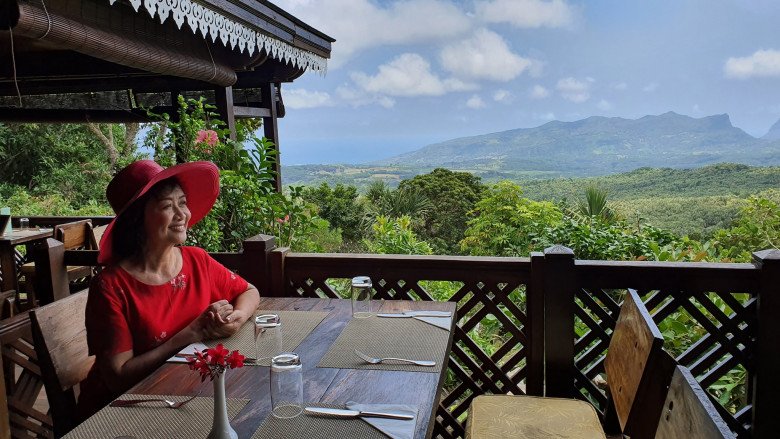 Cooking has been Ms. Thanh Ha's hobby since she was very young
Not only that, she often changes dishes to make the meal more attractive. Even when cooking, she rarely repeats dishes. Although she knows so many dishes, this is not enough for Ms. Ha. She is always looking for and learning new dishes.
In the past, when the internet was not yet developed, the U70 looked for cookbooks to read. Or every time she goes to a restaurant, there is a dish that is delicious and she likes to eat, she will come back and try to cook according to her feelings. There is a special thing, every time she cooks or makes a banquet, Ms. Thanh Ha always pays attention to the harmonious colors of the dishes. It is this that has made the attraction for even the simplest meals and dinners she cooks.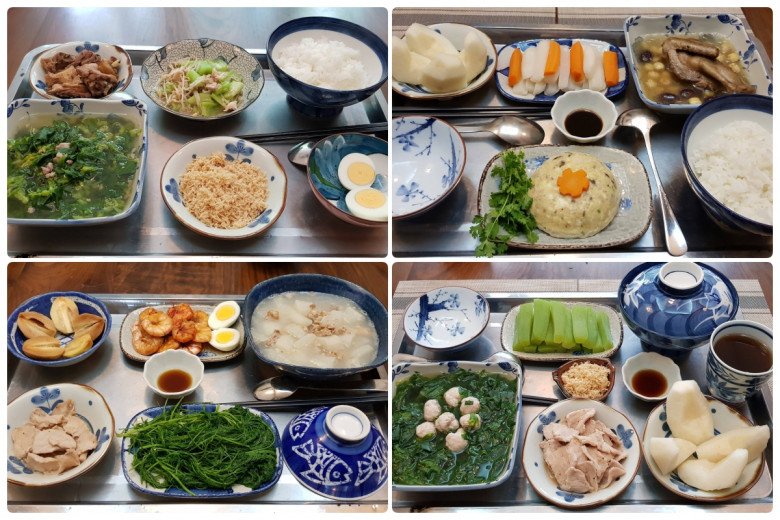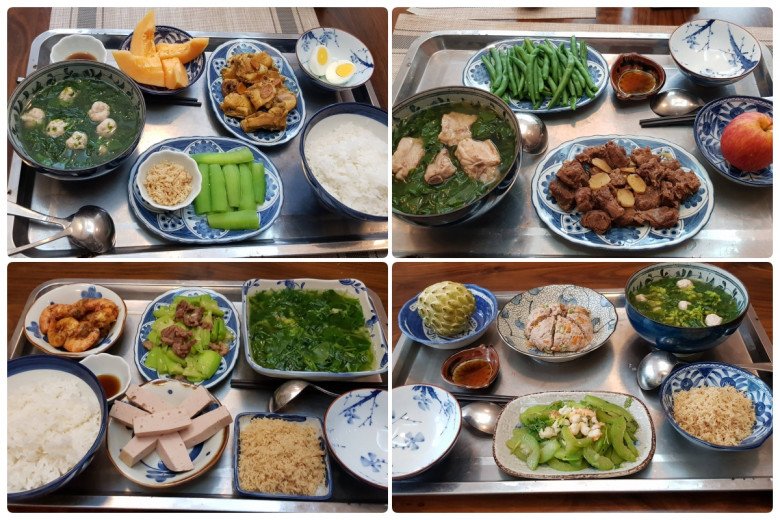 The first time that Thanh Ha cooked for her daughter-in-law became a social network phenomenon 5 years ago
Recalling the first time her daughter-in-law gave birth to a grandchild 5 years ago, Ms. Ha said that that day she was also taking care of her grandchild. When her granddaughter was born, even though she was busy, she always devoted a lot of time and enthusiasm to cooking meals and taking care of her daughter-in-law.
Although I don't say too much in detail, just looking at the well-organized, nutritious and very neat and beautiful trays of rice is enough to understand how Ms. Ha loves her children and grandchildren. Thanks to such loving meals, Ms. Thanh Ha has become a "national" mother, really famous on social networks, making many Vietnamese brides dream too.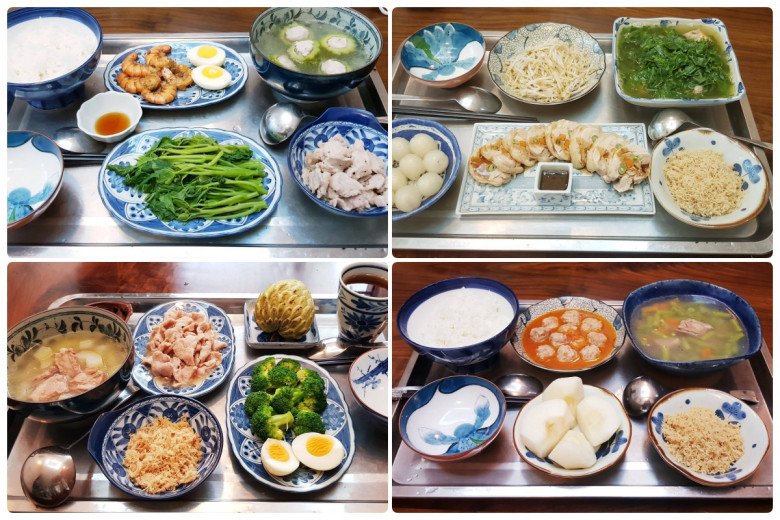 Thanh Ha's dishes cooked for her daughter-in-law are delicious, beautiful, scientific and nutritious
In fact, the matter of staying on a diet and eating meals on a regular basis is always a story that many women care about, because not everyone is satisfied, especially because of many different conceptions of the postpartum diet. Perhaps because she understands the anxiety of her daughter-in-law, stemming from the love of her mother, Ms. Thanh Ha does not manage to work hard in the kitchen to cook for her daughter-in-law these days.
She also shared, "When my daughter-in-law gave birth to a grandchild, she wanted to take care of her child with the things that she did not enjoy when she was born. Women giving birth are very sensitive to the care and concern of their husbands and in-laws. She wants her daughter-in-law to feel loved, so she takes care of her meals to regain her strength after giving birth."
In order for her daughter-in-law to have a lot of milk and stay healthy, she also has to learn a lot of information about dairy foods, which vegetables to eat, which ones to abstain from. Moreover, she shared, she personally loves to cook, so she does it quite quickly and doesn't take much time. Especially breakfast only takes 15 minutes to prepare. And the main meal is only long when she makes steamed eggs. Because the house does not hire a maid, she does everything by herself, from preliminary processing to finishing the dishes. Having such a psychological mother-in-law, her daughter-in-law once said that she was "very happy".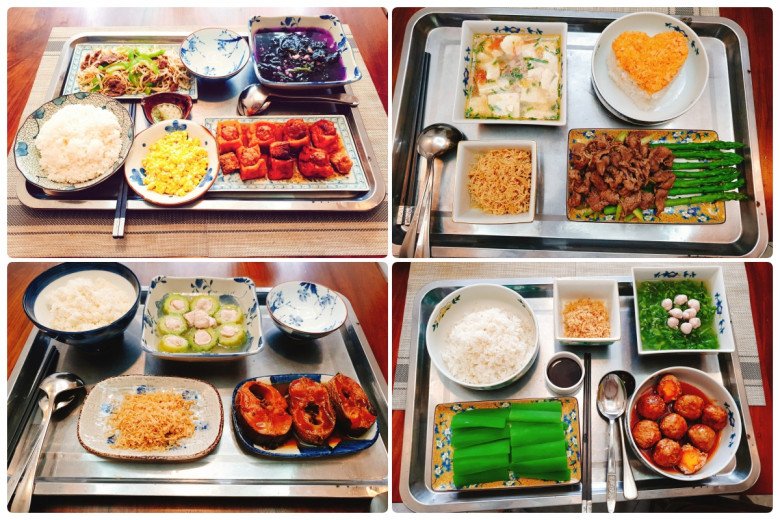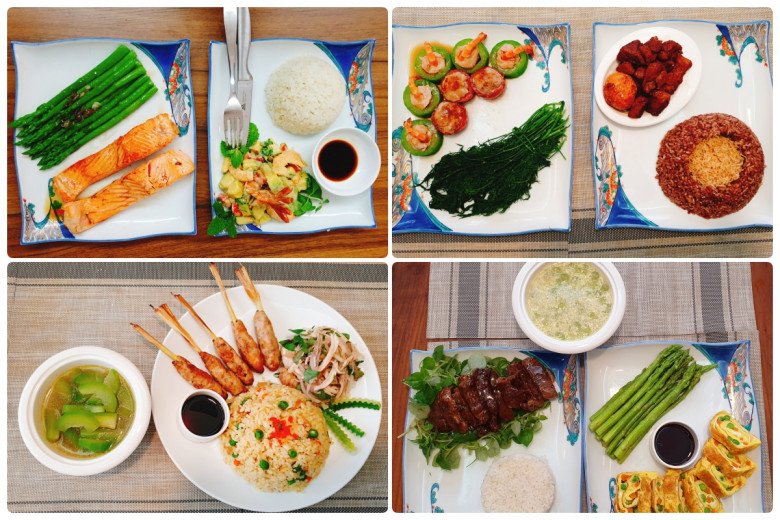 Daughter-in-law gave birth for the second time, and Ms. Thanh Ha continued to make meals that made Vietnamese brides dream
Sharing about this, Ms. Thanh Ha said, "Many mothers-in-law today are very indulgent and compatible with their daughter-in-law. However, after she was known by her friends, many of her friends also confided in her. Talk about the suffering of being a bride, about the relationship between MC and bride, about meals while on confinement. There are people who really suffer. In her opinion, parents-in-law should love their children, wholeheartedly and openly show their children close to them. If you help me wholeheartedly, I think you will understand and gradually get used to it and have feelings. Should not be too sharp.
On the bride's side, she also advises to live openly, emotionally and sincerely, her parents will love her. Especially when you are sick or have difficulties at work, talk to your parents-in-law like your own parents. Like her, she almost doesn't distinguish between her husband's family, but always wholeheartedly. Her father-in-law definitely only likes to eat with her, wherever he goes, he likes to drive because he trusts the steering wheel. Now he's gone too."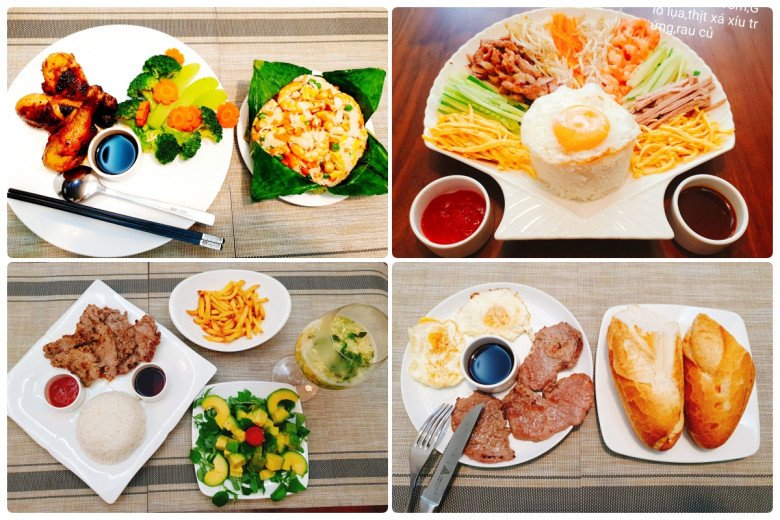 It is also because she loves her daughter-in-law like a daughter, so later, when she gave birth for the second time, she still did not manage to work hard in the kitchen to cook nutritious dishes like before. The ceremony of leaving the cradle for her grandson was also prepared by Ms. Ha. Ms. Ha Thanh has really become a mother, a grandmother that makes her children always respect and trust her.

Currently, her main family consists of 4 adults and two 5-year-old and 3-year-old grandchildren. She has always been the main cook in the house so that her children can work safely. Due to her many familiarity, each meal she cooks very quickly, only about 60 minutes for a 3-course meal on weekdays. He also said that now the children can eat rice, so cooking is a bit more leisurely than before. Because the children can't eat as many dishes as adults, sometimes she will also make special dishes according to the children's preferences.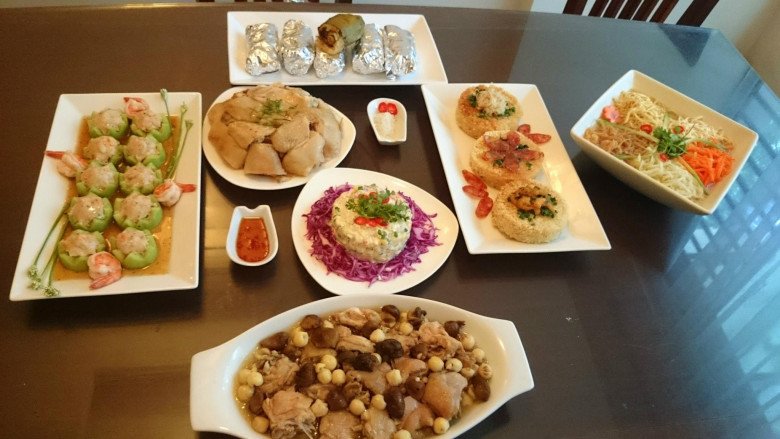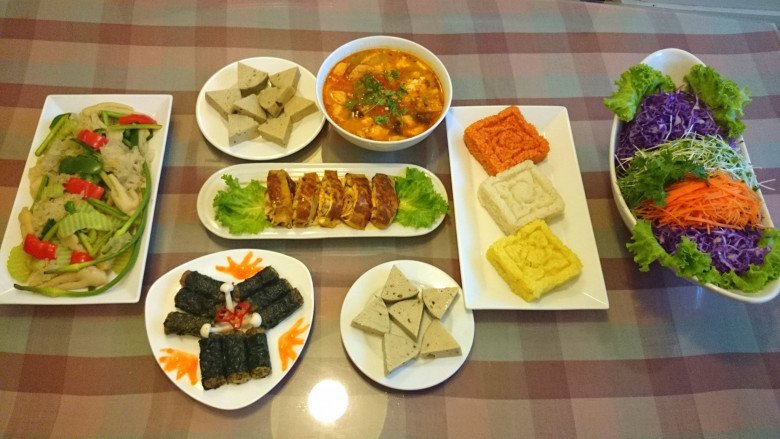 "Her house always has side dishes such as shrimp paste, fried shrimp paste, roasted peanuts, sesame salt, etc. so that everyone can eat more. Because of the small children, fish often choose varieties with less bone, meat also chooses lean meat, lean shoulder, and cook for the children." Ms. Ha said passionately.
When cooking, what Ms. Thanh Ha is most concerned about is the origin of vegetables and the food must be really safe. In particular, Grandma U70 also manually grows a lot of vegetables on the terrace and only buys things that cannot be grown at home such as pumpkins, onions, etc. The source of self-grown vegetables and fruits is abundant, so the dishes in the meal are often eaten. She combines vegetables – tubers so that they are pleasing to the eye and full of quality.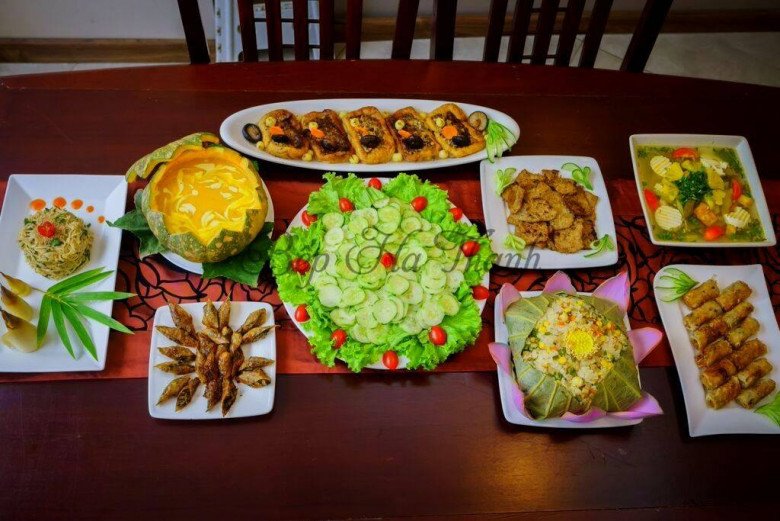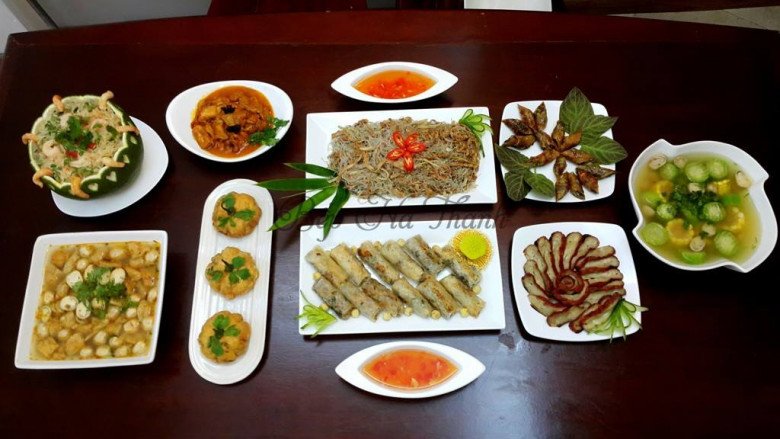 The meals and trays are cooked by Ms. Thanh Ha herself
As the main housewife, Ms. Ha is also responsible for going to the market. That's why she always balances spending and nutrition, a meal is just enough quality but not overcooked, just enough to avoid waste.
Ms. Ha confided that she herself has 4 grandchildren, 2 paternal and 2 maternal, but currently taking care of 2 grandchildren is the main thing. Her two grandchildren will pick them up in the afternoon after school. When the children went back to school after the COVID-19 outbreak, her mother's illness unfortunately got worse, and they were not together, so Ms. Ha ran back and forth between the two houses to take care of her.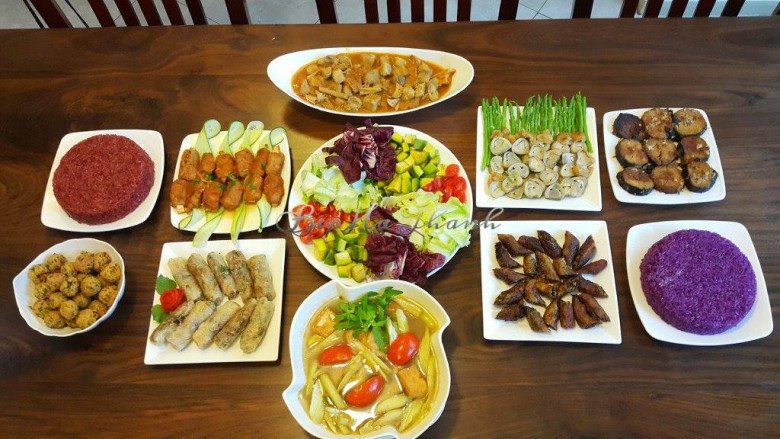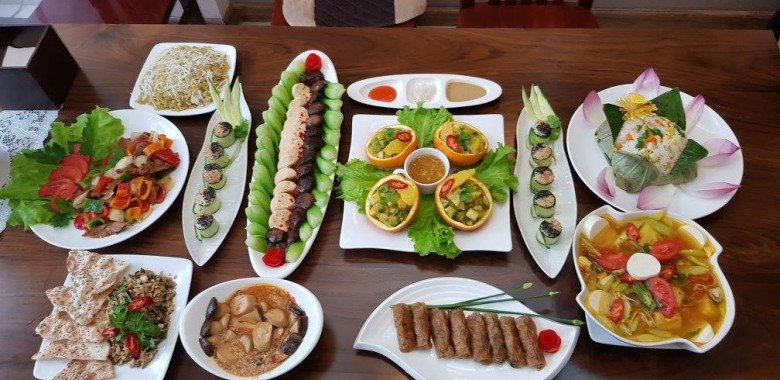 "In the morning she went to the market, because the old man was not with her, so every day after the children went to school, she went to take care of the old man, in the afternoon came back to pick up the children, wash them, and cook dinner. Recently, she has only been a maid, so she is helping people get used to the job so that it will be better to take care of her. When someone helps her at home to clean her house. Every day, she also takes care of the vegetable garden, when he comes home from work, he will water the plants. At dinner, the daughter-in-law helps and washes the dishes," Ha said.
Although she thinks that verbal praise is a guest star, just looking at her children eating well what she makes is that Ms. Ha understands that her children and grandchildren all like the food she cooks. Her husband especially likes braised fish, if he cooks that dish every day, he always says "rice is wasted". And every time she went out, her husband excitedly showed off the rice his wife cooked. That's how I can see how talented and talented Ms. Ha is.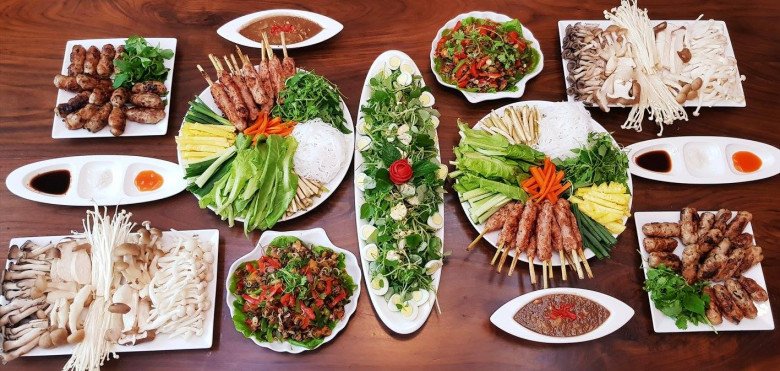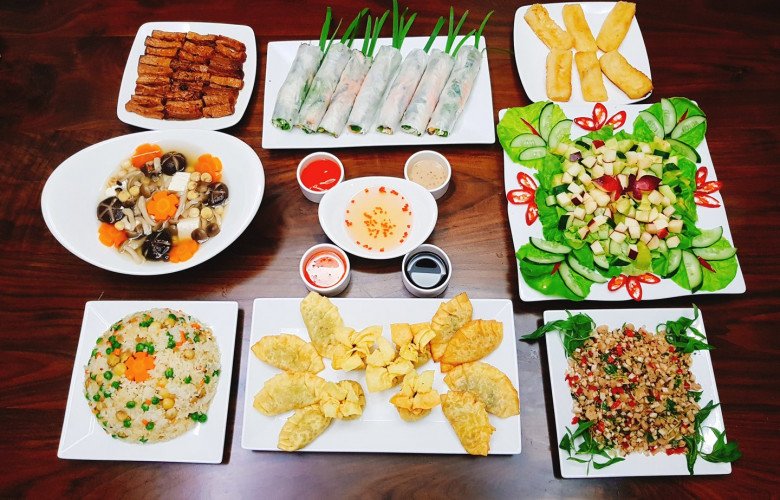 Every dish is meticulously cared for by her
Despite being so busy, Ms. Ha has never been afraid to go to the kitchen to cook, unless she is alone at home. She still loves to dance, travel, play sports to create positive energy and love life every day. With Grandma U70, "The meal is the emotional bond of the whole family. After hours of work and study, when returning home by the tray of rice, people just met, the children talked about stories in class, their parents and grandparents exchanged happy stories, at those times, they felt very happy. happiness. On weekends, when the daughter-in-law, grandchildren meet, cook with their mother delicious, sophisticated and favorite foreign dishes, those times are really fun and happy. The most fun is the weekends when I see my full family, the children playing together are the happiest."
On the occasion of Mother's Day, Eva.vn wishes Ms. Thanh Ha and her family to always be happy, happy and always warm with family meals for her to cook.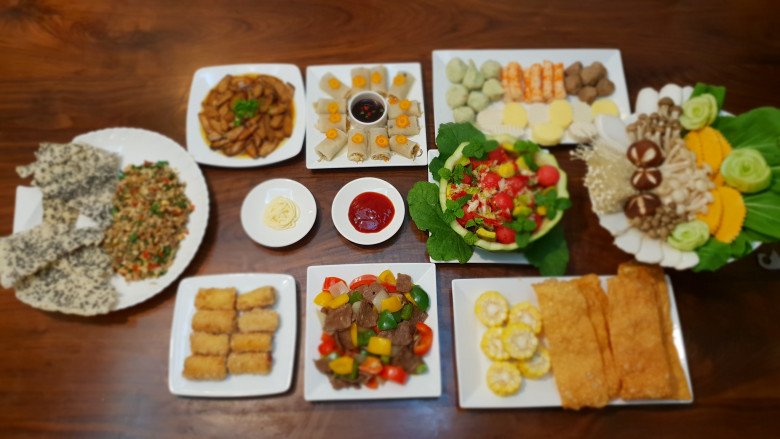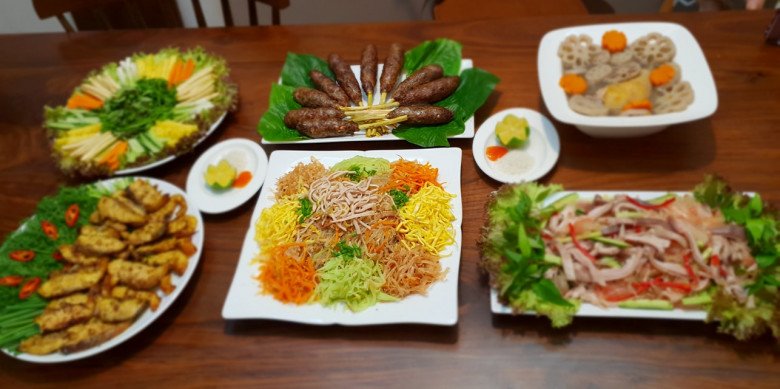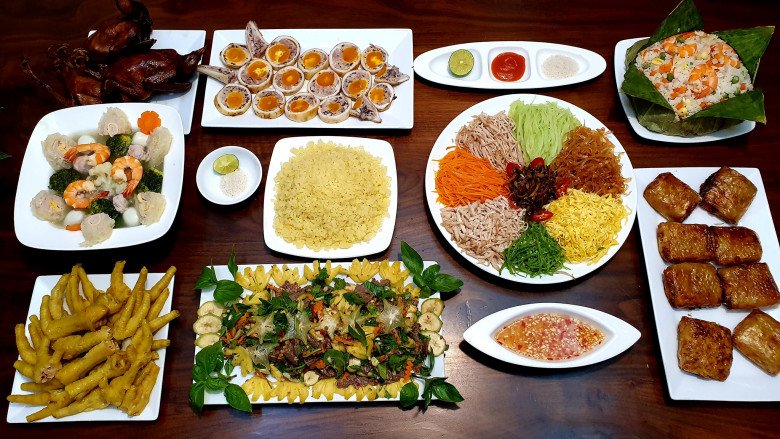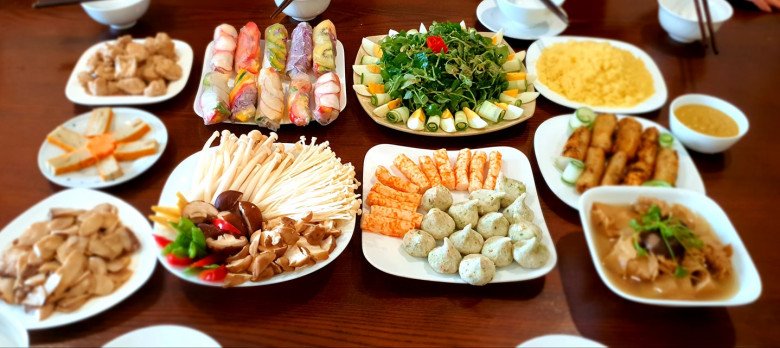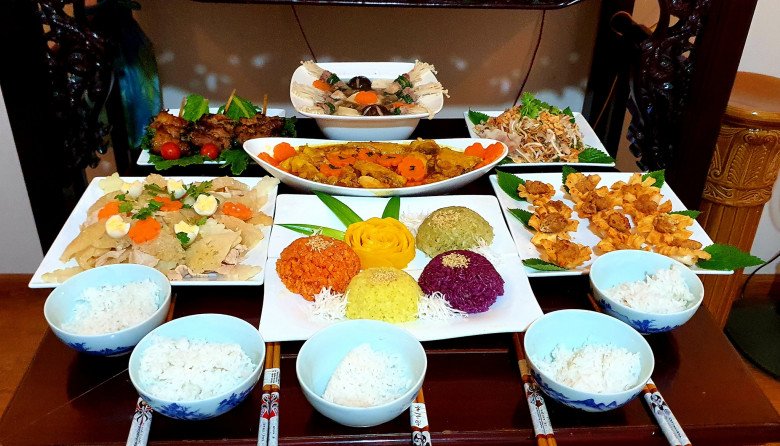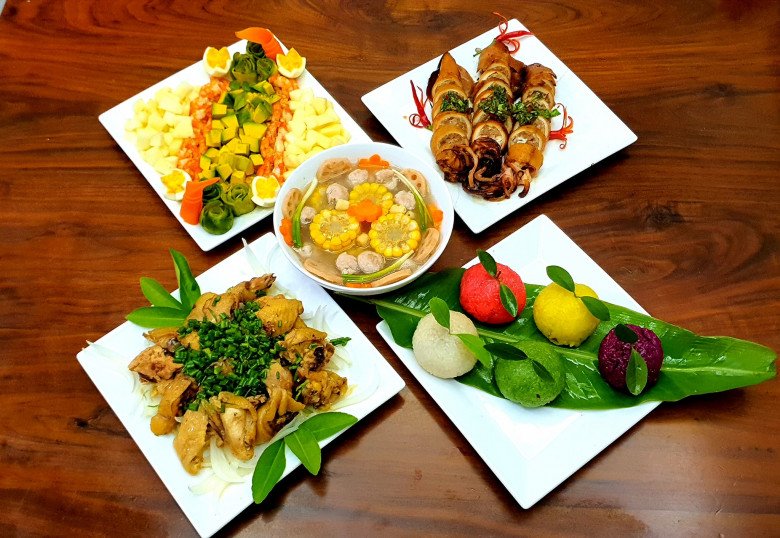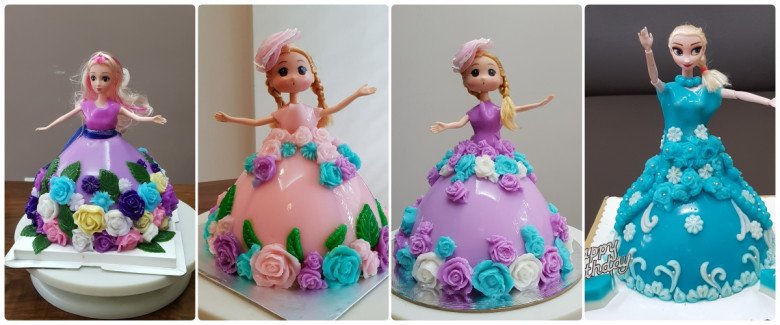 In addition to cooking, sometimes Ms. Thanh Ha also makes snacks, 3D, 4D jelly for the whole family to enjoy
You are reading the article
Taking care of 4 grandkids – grandma takes care of her paralyzed mother, the famous national mother-in-law is still passionate about cooking

at
Blogtuan.info
– Source:
Eva.vn
– Read the original article
here