Văn hóa - Giải trí
The director of Underground Storm explained the reason for having to voice Cao Thai Ha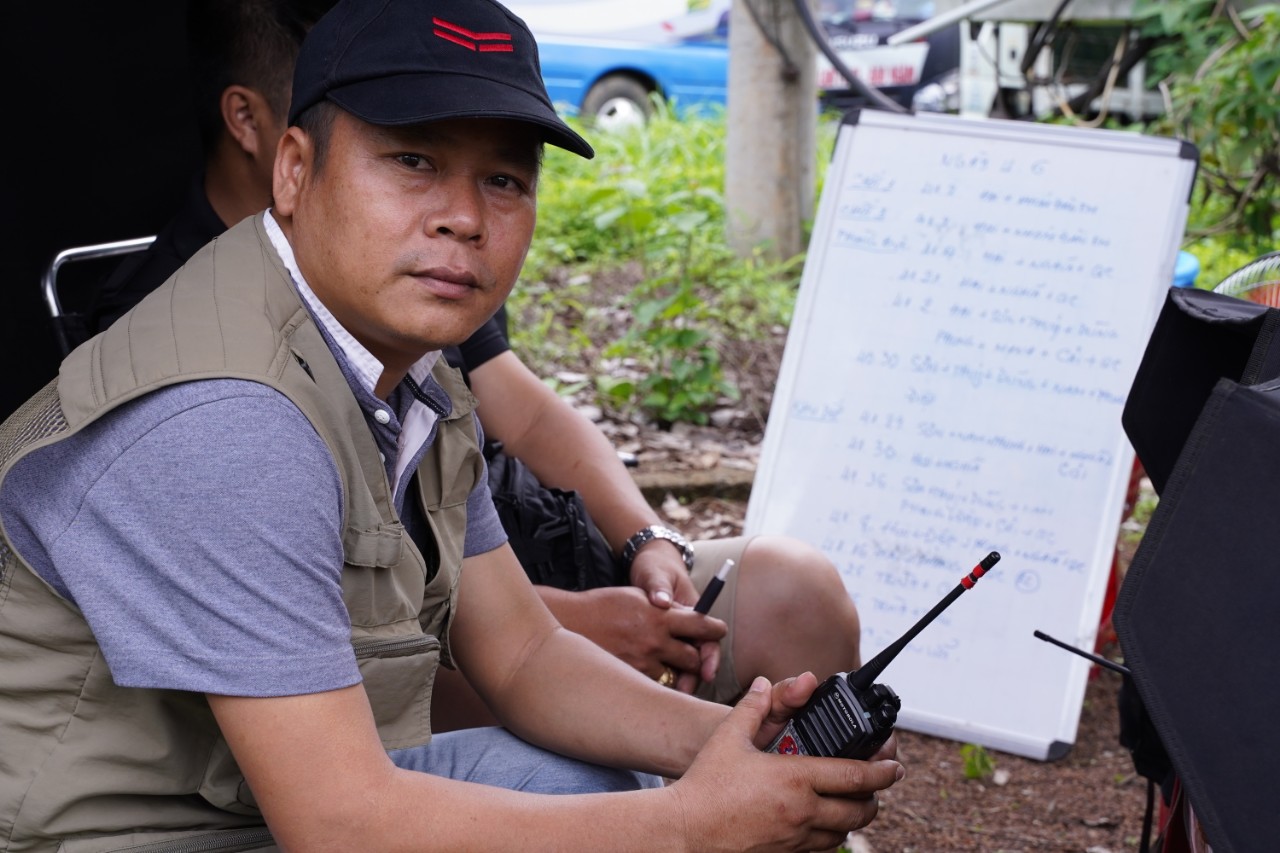 There is an opinion that some supporting roles in the movie "Underground Storm" do not perform well in terms of radio, acting is still awkward… What is your opinion?
– Not only some supporting roles but also some scenes of the main role, I still feel a lot of regret. The reasons are both subjective and objective such as because of the weather, the epidemic, because of the urgency of the filming schedule… Then sometimes we are forced to have scenes that have to be skimmed through in order to be on time and on schedule. turn…
Not to mention in the movie there is a large scale like Underground storm, we use up to a thousand turns of supporting actors and actors. So it certainly won't be perfect in every way. These are also imperfect ones. There are still limitations that I myself am noticing, absorbing and improving for the film. This is also the luggage for me to make the next projects more perfect.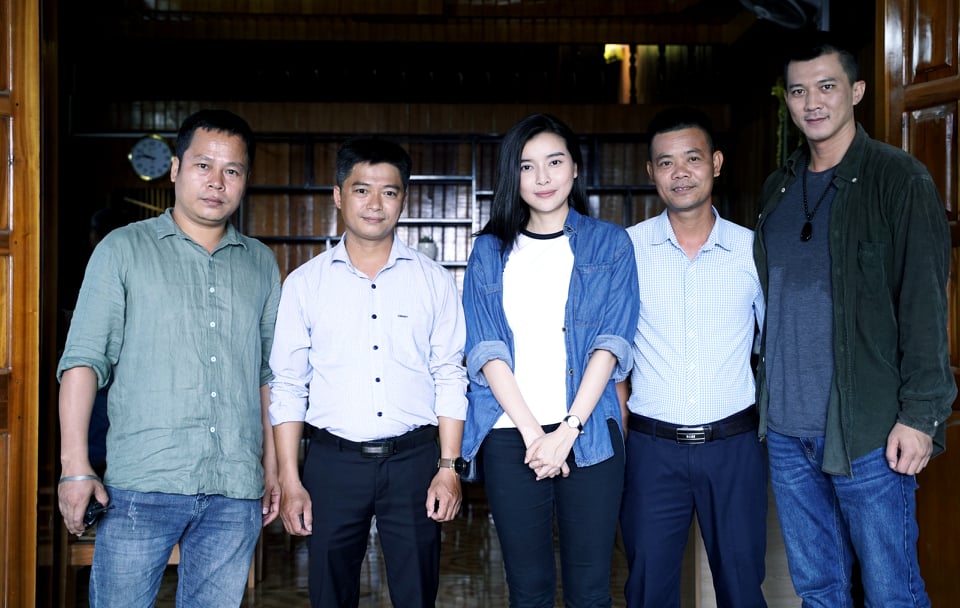 Why did you choose Cao Thai Ha for the main role of the movie?
– With Cao Thai Ha, I chose her because of her talent and this has been shown in many movies. The role of Vu Ha Lam is a thorny role with a variety and complex changes in psychology from the beginning to the end of the film. And I completely believe that with her acting ability, she will be able to handle it. Facts show that belief is correct.
Why is Cao Thai Ha's voice in the movie "Underground Storm" right? voiceover, sir?
– The film was originally intended to be set in the Central Highlands, a province bordering Cambodia, not a province bordering the Northwest. At that time, Cao Thai Ha's character was originally a Southern accent, keeping the original voice. But after shooting 10%, the producer changed the whole scene. Then we had to re-dub the Northern accent because this character's household name was transferred to the North. Family in the North, raised in the North, are living and working in the North, so they cannot speak with a Southern accent.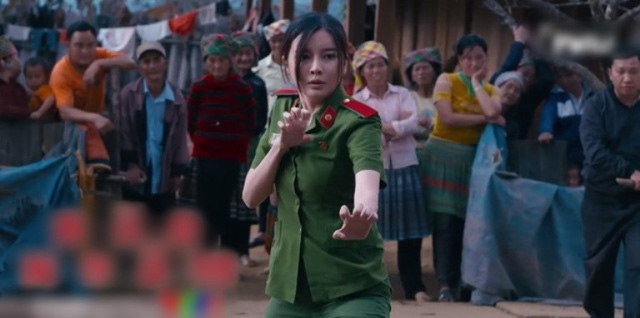 Either way, it's a compulsion. We were forced to accept dubbing. The dubbing also leads to a small disadvantage that the speech and language of the two regions are different. Although the voice actor tried his best, there were some sentences that were too different to match. Although in the acting process, Cao Thai Ha herself also tried to use sentences from the North, but while "drunk" with acting and role-playing, the actor could not always concentrate to control the language. words, easy to affect acting emotions. This is quite unfortunate for the movie, for me and for Cao Thai Ha.
Many people think that Cao Thai Ha's voice should be kept intact and the movie can still explain that she finished middle school before going to the North to attend high school. What do you think about this idea?
(Laugh out loud) I think this is also an explanation. And this could be a reasonable excuse if my next movie has a character like this. Before that, when changing the context, everyone's opinion was that Cao Thai Ha should be voiced in the North.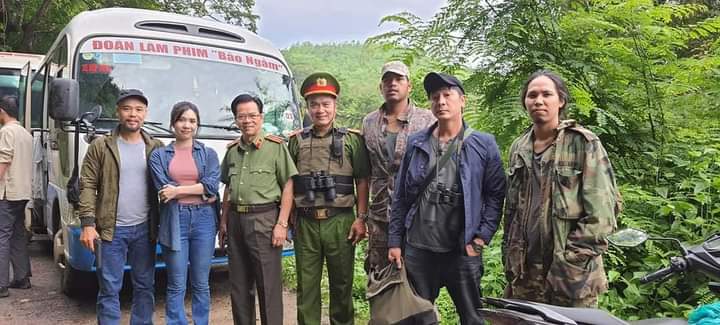 As a director, which actor do you think plays the most "quality" of the character?
– Movie Storm implicit fortunately invited actors with many successes in roles, who have left an impression in the hearts of the audience. From People's Artists, Meritorious Artists and a series of talented young actors. All gathered in Underground storm, playing the roles is an important link in the overall film, so almost all of them fulfill their roles well. I am impressed with the actors in the movie.
It is difficult to say the most impressive, because each role has different acting roles, different personalities and all actors try to highlight the image and personality of their characters. Anyone can do that.
As People's Artist Tran Nhuong has created an honest, strict but also emotional Major General. Or People's Artist Nguyen Hai also came up with a cunning and cunning villain. Meritorious Artist Trong Hai also plays the role of a PC04 department head who directly commands the judgment, is very calm, has a broad vision, is decisive in his thoughts and judgments… Ly Anh Tuan, Kim Phuong , Le Quang Hoa, Hoang Nhan… and a series of roles in the criminal chain all play their roles well.
Thank you for sharing the information!
You are reading the article
The director of Underground Storm explained the reason for having to voice Cao Thai Ha

at
Blogtuan.info
– Source:
danviet.vn
– Read the original article
here