Street racing genre has always attracted the attention of gamers. The feeling of driving through roads with bright lights, trying to dodge cars moving on the road, trying to cut the tails of police cars following behind, all create a sense of excitement, Drama for gamers every second every minute. For those of you who want to prove yourself, here are the top 10 best street racing games of all time.
Burnout Revenge
Burnout Revenge is the 4th installment in the famous Burnout street racing game series. This time, Criterion Games does not want to do a "renovation" very much, because they still keep the gameplay much like Burnout 3: Takedown – the Burnout part is highly appreciated by many gamers.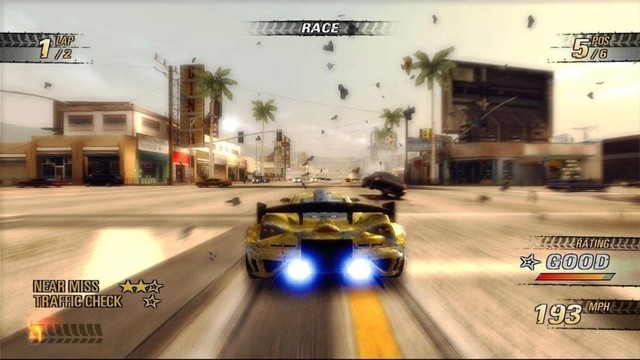 However, Burnout Revenge still has some notable changes to make it different from its predecessor. Among them can be mentioned new elements such as Vertical Takedowns (driving cars to the roof of enemy vehicles) and the new Traffic Attack mode. With this mode, you will have the task of driving and crashing as much as possible to get more money. Overall, Burnout Revenge is also quite successful.
Burnout Paradise
Burnout Paradise is a street racing game with an extremely large open world at that time, and to this day, it is still an inspiration for developers based on it to create racing masterpieces. car. At the time the game was released in 2008, this was considered an extremely groundbreaking game, ahead of its time. By 2018, Burnout Paradise was remastered with better graphics, continuing to attract gamers once more.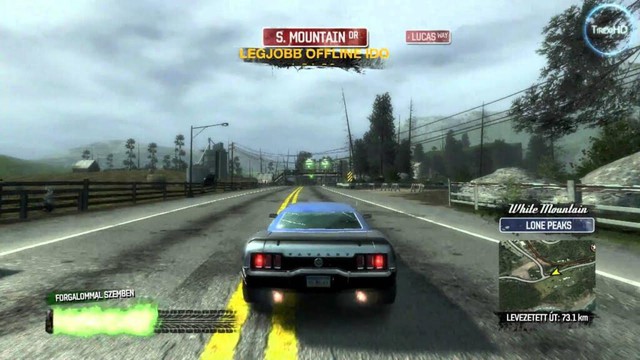 This game combines the open world with Burnout's famously dramatic racing gameplay, creating extremely elaborate crash scenes, just like in Hollywood movies. Therefore, it is not too surprising that the game has won many prestigious awards as well as a series of praises from the press and a strong fan base.
Midnight Club 2
Midnight Club 2 is a testament to the fact that Rockstar is more than just GTA. This is one of the best racing games of the 2000s. The biggest highlight in the gameplay of this game is that it has almost no rules at all, you can drive whatever you want, as long as you reach the finish line. , true street racing always. This is what makes Midnight Club 2 stand out from other racing games.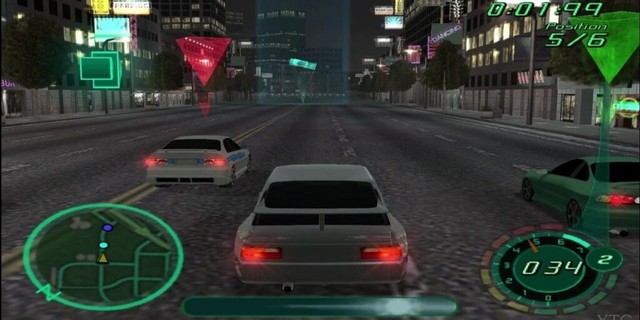 The game also has interesting places for you to visit and explore. Especially in some locations like Paris, Los Angeles and Tokyo, the game can even let you ride a motorbike.
Need For Speed ​​(2015)
Need For Speed ​​(2015) was one of the most realistic street racing titles when it was released. The game will immerse you in Ventura Bay. This is an open world map stretching with many different terrains and landscapes, giving players a new feeling and excitement on each turn. The game also allows you to confront other players in online mode and customize your beloved car to the roof.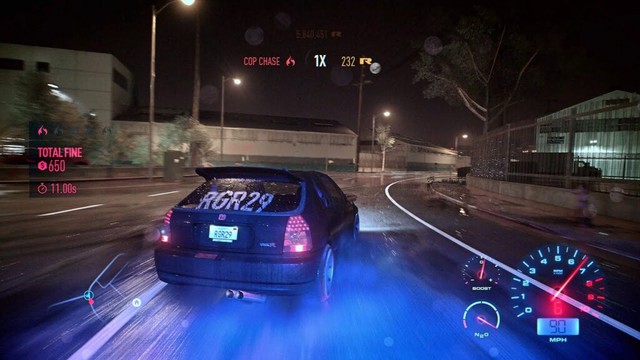 Need for Speed ​​(2015) would probably be even better if it allowed gamers to have more customizations and driving mechanics. However, that does not prevent the game from being named in this list of the best street racing games.
The Crew 2 Release Date: May 31, 2018 Platforms: PlayStation 4, Xbox One, PC, Google Stadia Main Story Break Time: 19 hours Best Feature: Wide Variety of Vehicles to Drive
The Crew 2 is an open-world racing game released by Ubisoft in 2018 for PS4, Xbox One and PC systems. This is the successor to The Crew that was released in 2014, allowing you to freely explore a miniature version of America in a variety of vehicles such as cars, motorbikes, boats, and planes. Just like the previous version, you will control a character in The Crew 2 on the journey to become the best racer in all 4 genres: Street Racing (street racing), Freestyle (freestyle racing). , Off Road (off-road racing), Pro Racing (professional racing).
In addition, the game also has an interesting feature that it allows you to change vehicles in the air, at sea, and on land instantly with each type having a different control mechanism, helping to increase versatility. form for gameplay every time you change your vehicle.
According to GVN360
https://gamek.vn/top-10-tua-game-dua-xe-duong-pho-xuat-sac-nhat-moi-thoi-dai-p2-20220508203826349.chn
You are reading the article
Top 10 best street racing games of all time (P.2)

at
Blogtuan.info
– Source:
gamek.vn
– Read the original article
here