World
"Vietnam U23 will win again despite the soaring spirit of the Philippines"
In the opening match of the 31st SEA Games, U23 Vietnam won a strong victory with a score of 3-0 against U23 Indonesia. After the match, coach Shin Tae-yong complained that U23 Vietnam should have been caught offside in 3 phases, including a situation where U23 Vietnam scored the opening goal thanks to Tien Linh's work.
However, according to reporter Kresna Murti Bayu Aji, U23 Vietnam was still the overall winner even though the referee blew the above situation offside. The Indonesian writer shared with us: "I have to congratulate U23 Vietnam as they had a great start in SEA Games 31. U23 Vietnam really deserved to win, and U23 Indonesia played a bad game.
Even if U23 Vietnam's first goal is disallowed for offside, U23 Indonesia will still lose. U23 Indonesia's fitness dropped seriously in the last 30 minutes of the match.
Moreover, U23 Indonesia was also demoralized too quickly after the first goal conceded. In my opinion, if U23 Vietnam hadn't scored at that time, perhaps they wouldn't have won with such a big difference."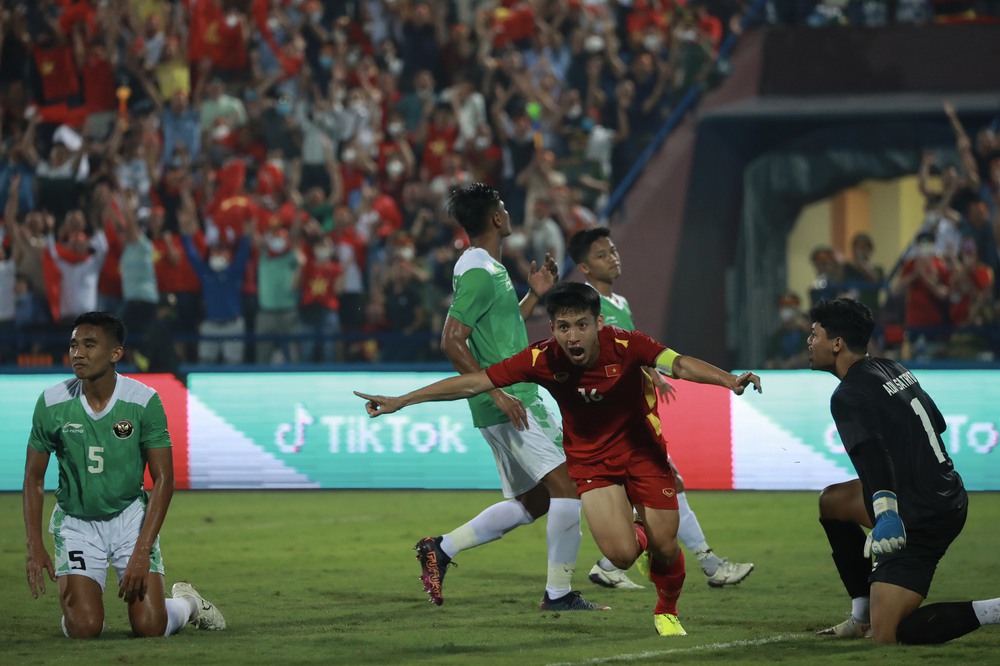 U23 Vietnam caused U23 Indonesia to receive a bitter defeat.
Among the players of U23 Vietnam, reporter Kresna Murti Bayu Aji was especially impressed with Tien Linh. He believes this player will continue to shine tonight (May 8) when U23 Vietnam meets U23 Philippines:
"Tien Linh is the name that shows the biggest difference in the victory of U23 Vietnam against U23 Indonesia. The face of this group of over-aged players is playing very impressively. The goal of U23 Indonesia in that match. was often put in danger by Tien Linh.
If Tien Linh can maintain his form, I think this player can continue to shine in the match against U23 Philippines. Maybe Tien Linh will score 2 goals against U23 Philippines."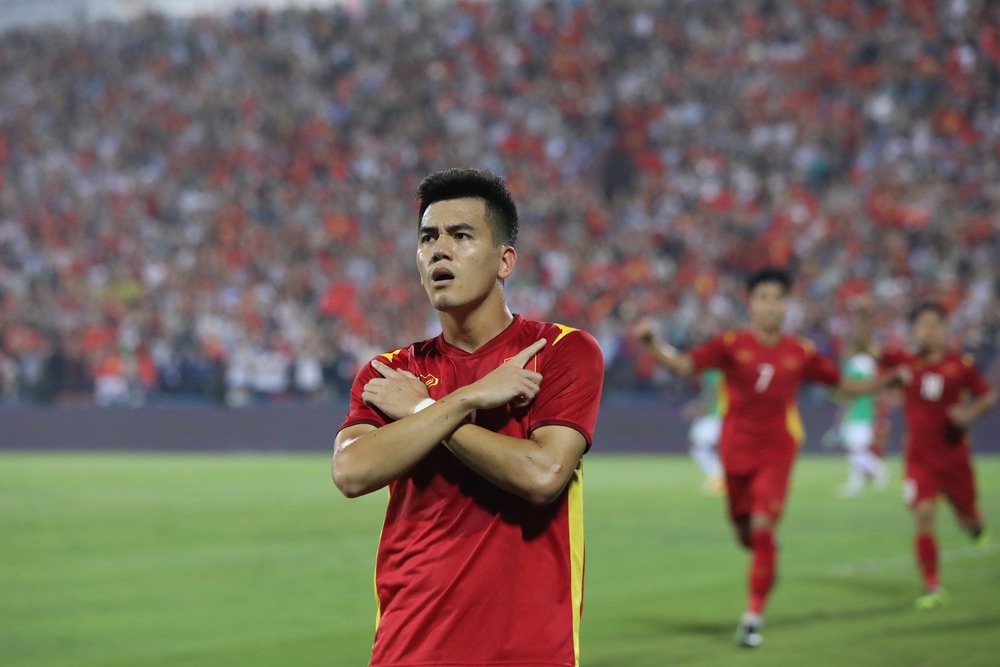 Tien Linh is expected to continue scoring.
U23 Philippines in the opening match of the 31st SEA Games also played equally impressively as U23 Vietnam. They are currently the leading team in Group A when they are more than U23 Vietnam in goal difference.
It can be said that U23 Philippines is in high spirits, but reporter Kresna Murti Bayu Aji still believes in a victory for U23 Vietnam:
"The spirit of U23 Philippines skyrocketed after they had a strong 4-0 victory over U23 Timor Leste. However, U23 Vietnam will win again in the next match. Maybe U23 Vietnam will beat U23 Philippines. with a score of 2-0.
U23 Timor Leste is just a weak team in Southeast Asia. Therefore, it is not worth discussing when U23 Philippines won with a big difference in the opening match."
Besides believing in the victory of U23 Vietnam against U23 Philippines, the reporter Kresna Murti Bayu Aji also confirmed that the ticket to qualify for the group stage was firmly in the hands of the students of Coach Park Hang-seo even though the 31st SEA Games had only gone through 1 match:
"U23 Vietnam is firmly holding the opportunity to pass the group stage. The strong victory they created in the opening match helps this team have more motivation in the upcoming matches.
As for U23 Indonesia, their problem is always in the spirit of competition. From football skills to physicality, U23 Indonesia is still improving, but those things mean nothing when U23 Indonesia has lost its spirit.
U23 Vietnam has no more professional qualifications than U23 Indonesia. But the difference is that they can play at home and have a much better mentality than U23 Indonesia. Look, U23 Vietnam is supported by a sea of ​​people."
https://soha.vn/pv-indonesia-u23-viet-nam-se-lai-dai-thang-bat-chap-khi-the-cua-philippines-len-cao-vut-20220508080059758.htm
You are reading the article
"Vietnam U23 will win again despite the soaring spirit of the Philippines"

at
Blogtuan.info
– Source:
Soha.vn
– Read the original article
here