Đời sống
An unhealthy lifestyle increases the risk of hepatitis and liver cancer
Many people have hepatitis without knowing it
Assoc. Prof. Dr. Trinh Thi Ngoc – Vice President of Vietnam Hepatobiliary Association – Former Head of Infectious Diseases Department, Bach Mai Hospital said that in hepatitis, there is acute viral hepatitis or acute hepatitis.
However, many people have latent hepatitis without knowing it, only when acute hepatitis, destroys liver cells, liver enzymes increase 5-10 times and manifests as jaundice, yellow eyes can be seen by Only the naked eye knows and goes to the hospital.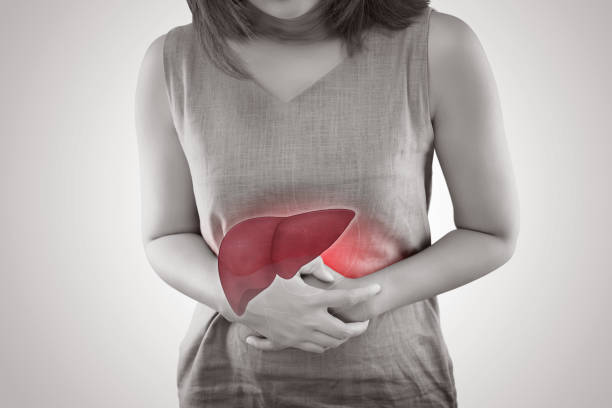 "But only one third of cases of acute hepatitis have yellowing of the eyes and skin, so it is difficult to identify the disease without specific examination and tests. The patient feels fatigue, loss of appetite, especially in the case of acute hepatitis patients, the patient is very tired," Associate Professor Ngoc said.
In addition, hepatitis patients may also have pain in the right lower quadrant or skin boils, more severe, additional bleeding. People with chronic hepatitis or cirrhosis, leading to the liver not performing its function, may experience edema, abdominal distention…
According to Assoc. Ngoc, the symptoms of chronic hepatitis are often discreet, if not tested, it is difficult to detect.
"Hepatitis is likened to a 'silent killer' because before it turns into cirrhosis, liver cancer has almost no warning symptoms. However, not everyone understands this disease." , Associate Professor Ngoc shared.
Lifestyle increases the risk of liver cancer
Dr. Le Thi Tuyet Phuong, Head of Gastroenterology Department (People's Hospital 115) also said that the liver is the unsung hero, but most of us are treated very badly with the liver. When the liver is sick and seriously damaged, the health is also greatly degraded, both spending money on treatment, and having a high risk of death.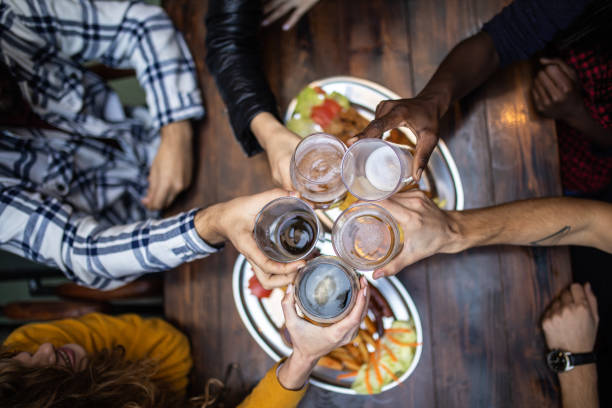 According to Dr. Phuong, there are many unhealthy lifestyles that lead to hepatitis. Specifically, drinking too much alcohol increases the risk of hepatitis, cirrhosis, and liver cancer. In our country, hepatitis, cirrhosis, and alcoholic liver cancer rank first among liver diseases in our country.
The second cause is viral hepatitis, especially hepatitis B virus. Notably, hepatitis B is transmitted from mother to child a lot, so many children are infected right from birth. As children with the hepatitis B virus grow older, the liver will gradually become damaged and may develop chronic hepatitis, cirrhosis, and liver cancer.
In addition, there are a number of other liver diseases that cannot be ignored, such as fatty liver, especially fatty liver that is not caused by alcohol or due to lifestyle, work, diet, lipid disorders, medical disorders. metabolism, diabetes, obesity, drug use….
"According to statistics of 2019, Vietnam ranks first in Southeast Asia in alcohol use. Vietnamese people use too much alcohol, especially in mountainous areas.
Women can use 30-35 grams of alcohol a day, the liver will not be damaged. But if we drink in excess, the liver will be affected. Men who drink excessively 60-65 grams of alcohol also cause liver damage."
Assoc. Prof. Dr. Trinh Thi Ngoc
There are many other causes of liver damage, such as hepatitis due to biliary tract disease or heart disease, and drug-induced hepatitis (tuberculosis drugs, abuse of traditional medicines, etc.).
Assoc. Prof. Ngoc also provided: "Before, about 10 years ago, the number of people with chronic hepatitis B virus was about 400 million. But today, thanks to the advancement of science, there is a vaccine, so now there are only 285 million people left. People around the world carry the hepatitis B virus.
In addition, the hepatitis B virus can also be transmitted through blood such as blood transfusion, hemodialysis, organ transplant, eye tattoo, lip tattoo, etc. The hepatitis B virus is also sexually transmitted, just like HIV.
Hepatitis B virus has a preventive vaccine, but hepatitis C virus does not have a vaccine, so it is very important to pay attention. Other viruses can also cause liver damage, such as dengue fever (accounting for 70-80%), HIV, Covid-19….
Assoc. Prof. Ngoc also emphasized that the "blasphemy" drug use in Vietnamese people can lead to the risk of hepatitis.
"Many people who use prescriptions feel better, neighbors with similar symptoms also borrow prescriptions to use or just ask what effective drugs to buy and use. While each person's body is different, the drug response is at different levels. There are many drugs that cause liver damage, but the group that causes most damage is the paracetamol group.
It is recommended that each person with a headache take 1,000 mg (equivalent to 2 paracetamol tablets), but there are people with long-lasting headaches who take 6-7 tablets continuously, even 10 tablets/day, liver cells may be necrotic. TB treatment also causes liver damage, or anesthetics, fungicides … ", Assoc. Ngoc shared.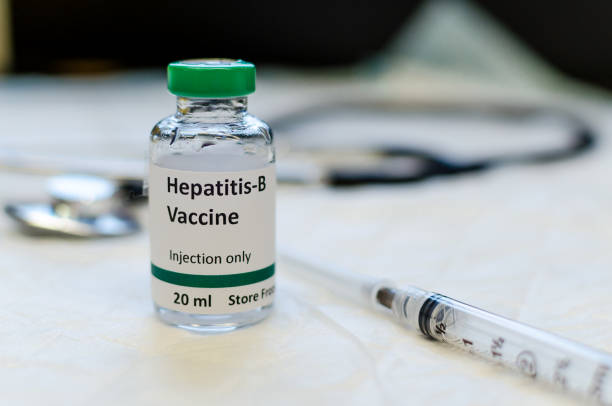 Dr. Phuong recommends that, to protect the liver, we must change many unhealthy lifestyles early on. Specifically, stop using alcohol; Use of drugs must be prescribed by a doctor; Vaccinate against hepatitis B virus.
"In addition, people who have discovered that their liver is damaged, the more they need to quit bad habits, follow the doctor's instructions on hepatobiliary; People who use drugs that affect the liver must have supportive drugs. reduce the harm caused by drugs; People with hepatitis need to use specific drugs for the virus.
The process of eating, nutrition, sleep, exercise also needs to be harmonized and scientific so that the liver is not overworked. Some chronic liver diseases cannot be prevented, but there are some cases that can help hepatitis to stop disease progression, or progress more slowly, "said Dr. Phuong.
Many viruses cause hepatitis
Doctor Truong Huu Khanh, Vice Chairman of Ho Chi Minh City Infectious Diseases Association shared: "People group hepatitis caused by viruses into 2 groups: That group is caused by "hepatophilic virus" and the group is caused by "virus" not caused by hepatopathy".
There are many types of viruses that cause acute hepatitis, but "hepaterophils" are called in the order of viruses A, B, C, D, E… But the virus is mentioned a lot and causes hepatitis cases. The most common levels are still viruses B, A, and C.
According to Dr. Khanh, hepatitis B and C viruses are transmitted through blood, A and E viruses are transmitted through food and drink, and some other viruses are transmitted through the respiratory tract and accidentally enter the liver. Many people are infected with viruses B, A, C without knowing it themselves, only when they have acute hepatitis, go to the doctor and get tested.
"Also, hepatitis can be caused by chemicals, it can be caused by some metabolic diseases that cause acute liver failure, or it can be caused by drugs… There are many causes of acute hepatitis, but when people don't find the cause. Any cause, people think of a super virus," said Dr. Khanh.
You are reading the article
An unhealthy lifestyle increases the risk of hepatitis and liver cancer

at
Blogtuan.info
– Source:
danviet.vn
– Read the original article
here