Life Style
Booking tickets should coincide with the time the baby sleeps
Traveling is one of the favorite experiences of many families. Trips are not only an opportunity to learn new things, enjoy a new space, but also a moment when the whole family is together after days of work and school… However, many fathers The mother lamented that taking her child on a plane was a "difficult" task.
However, for Ms. Bich Ngoc (26 years old, living in Hanoi), things are probably simpler when Chun's daughter has been following her parents everywhere since she was just over 4 months old. Currently, Chun is 18 months old and has been able to fly 3 times. Because of that, the young mother has learned a lot of experience and tips on how to have a safe, less fussy trip for other parents to refer to.
Ticket booking
Our family prefers to book tickets that coincide with or close to the baby's bedtime so that when boarding the plane, your partner can have a good night's sleep while the parents are also more relaxed. And if there is no flight at that time, it's okay, our recent trip to Nha Trang is an example. I searched through airlines but there was no flight at that time, so I had to book an afternoon flight, but because my family Chun was familiar with the plane, so he stole his heart to sit and play well without fussing at all.
Regarding documents when traveling by plane, you just need to bring your child's birth certificate (copy) okay, now you don't need to take any more tests. Your child's plane ticket will include 1 stroller (not included in the parents' luggage balance), the stroller will be pushed to the door of the plane, they will be collected by the staff and after landing, you will receive it at the departure line. consignment agent.
What do you need to bring on the plane?
– Antibacterial spray: Remember to prepare disinfectant spray and paper towels to wipe the table top, chair handles as well as the surrounding area that the baby can touch to limit infection.
– Dummy/water/milk bottle: so that your baby can drink during take-off/landing to avoid annoying tinnitus.
– Books, stories, toys, teddy bears,…: Please bring a few items that they like the most at home, so that during the flight parents can play with their children. In addition, the mother can bring a little more food and snacks.
– Diapers, wet wipes, wipes and mats: These are in case you need to change diapers at the airport or on the plane.
– 1-2 sets of clothes: Mothers should bring extra backup on the plane for their children so that if they eat and drink dirty clothes, they can change immediately.
– Especially, I learned this good tip, to be very reluctant when needed, launch a trick. That is, parents, please pre-download some youtube clips, save them in the download library to watch them offline, in case the crying babies can't be comforted, this will be an effective way to save their parents.
What do the family wear?
This is a case where I have a lot of headaches every time, I have to go online to search and buy and mix things a few weeks in advance, but the results are well worth it, the pictures are beautiful and sparkling. Mothers can choose the same uniform for the whole family, which is the fastest, but like me, I'm more picky, I choose flat-tone items that will look a bit more "artificial". Especially when going to the beach, this trip I choose some dishes with yellow, orange, avocado green tones… fit with blue sky, white clouds, and yellow sunshine.
What to eat when traveling?
My family eats BLW so I choose to buy a combo of 5 boxes including rice, raw food and vegetables for the baby. I asked them to put it in a styrofoam box to freeze it, it's very convenient to carry, so I don't have to worry about rice porridge. I let Chun eat ready-to-eat food and when the whole family eats, I let my friends eat with me too, because it's travel, I don't put too much emphasis on eating, playing is about eating later.
In addition, I have brought more snacks, seasonings sprinkled with rice, mashed fruits, juices, etc. for you to eat as a side meal.
Where do you choose to stay?
This time, my family chose a resort in Cam Ranh, Khanh Hoa. Because the weather here is quite hot, but the family has a baby, so we choose to relax. My house is on the 2nd floor of a villa, I chose the 2nd floor because here the 1st floor apartment will have a swimming pool and the 2nd floor has a jacuzzi that I want to let Chun try to experience the jacuzzi, the result is this baby likes it. passionate about. There are a lot of activities and amusement parks here that make sure you don't get bored in a week (my house is an example).
There are many places to play such as kids club, youth club, water park, science museum, indoor and outdoor cinema, gym, kite flying and beach racing, tennis, archery … in addition, they also have many large and small swimming pools in the resort and depending on the week, they also open pizza making classes, baking classes, (this is suitable for older children)… fun. It's a pity that I didn't have enough time to experience everything here, I hope you all have the opportunity to come back again to bombard this area.
Sharing more about letting her children travel early, Ms. Bich Ngoc confided: "My family also sometimes let her go on long trips, about 1-2 times a year, the first time I let her go was when she was 4 months old. My baby is quite cooperative, he is very happy and excited to explore, so it is not difficult at all. Every visit is a new experience for the baby and the whole family.
Whether to let your child go on a vacation or experience depends on how each child will adapt to the situation. Like my baby has given away both near and far, once went to a resort and also had a trip to experience everywhere with his parents and he was very interested. Even in Hanoi, I often let my children go out with their parents, like going to amusement parks, cafes or spacious places so that they can run, jump, and learn, in each place they will learn. different new things'.
Photo source: Instagram ngocpiz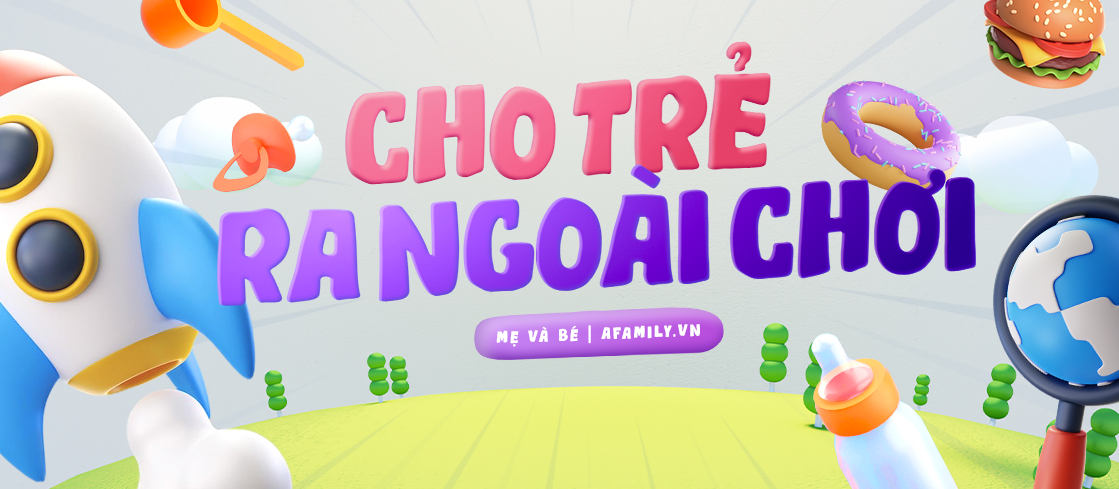 https://afamily.vn/me-ha-noi-chia-se-bi-kip-dua-con-di-du-lich-bang-may-bay-dat-ve-nen-trung-gio-be- stupid-5-mon-do-can-carry-on-va-1-meaning-me-me-down-20220425102527821.chn
You are reading the article
Booking tickets should coincide with the time the baby sleeps

at
Blogtuan.info
– Source:
Afamily.vn
– Read the original article
here