With cases pregnant without knowing it, most of them fall into the first time giving birth, have no experience or because there are no obvious symptoms that cause confusion with other diseases. Not long ago, a schoolgirl in England went through a huge shock in her life, when she gave birth in the toilet without even realizing it. pregnant.
Lalene gave birth in the toilet without even knowing she was pregnant.
This girl named Lalene Malik (23 years old, living in Greenford, west London), is married and is studying for a master's degree in international relations at the University of Roehampton. Because she had no plans to have children, she took birth control pills from October 2021 to January 2022 after being prescribed by doctors.
However, she later went to the doctor a few more times due to symptoms such as weight gain and shortness of breath. The female student also had two blood tests in February 2022, but all confirmed that she was not pregnant.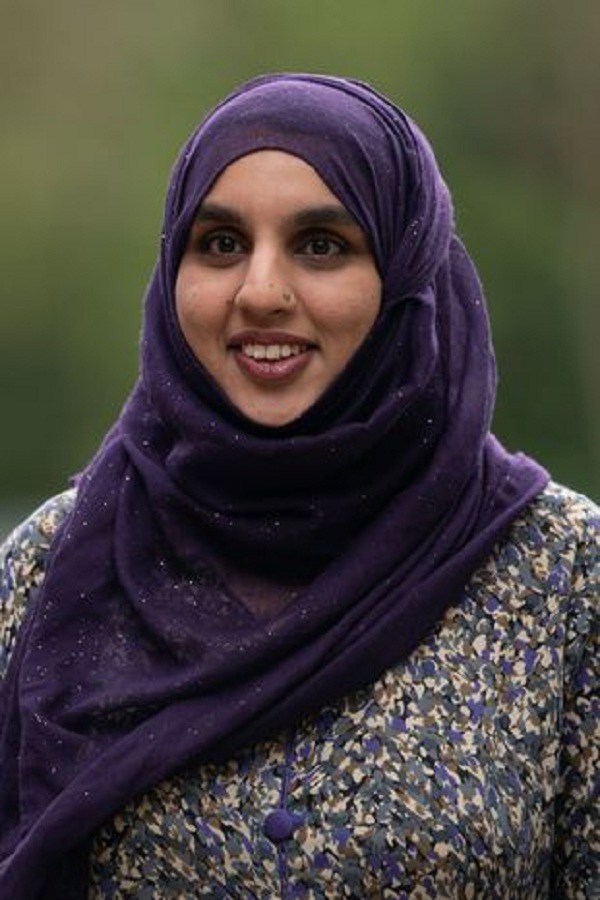 Before giving birth, this female student used to take birth control pills and took two tests, but the results were negative.
That's why, when suddenly suffering from severe abdominal pain on March 26, Lanlene assumed that she was constipated. The pain made her so painful that she burst into tears, her face red in the toilet.
But her mother, Mrs. Sumra, something was wrong, so she called the doctors near her house. And, her decision was right, because Lanene was basically not constipated, but she was in labor and gave birth. Just like that, her son Mohammed Ibrahim was born in the toilet.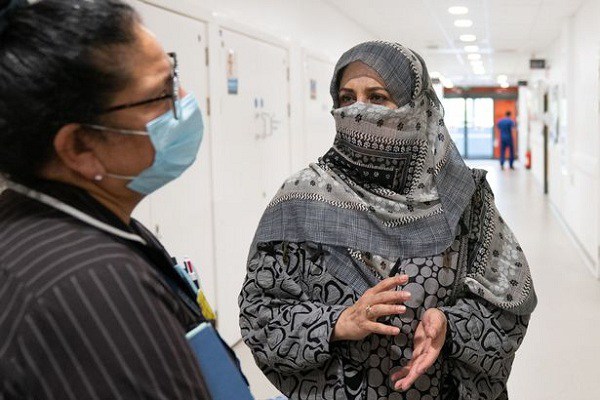 Mrs. Sumra, Lanene's mother called the doctor when she saw her daughter in such pain that she burst into tears in the toilet.
Recalling that moment, the pregnant woman said that after going to the toilet, she was about to flush but was terrified when she discovered a tiny arm in the toilet. At this time, she realized that she had just given birth and she began to fear for her son's life and for herself.
The mother shared: "My mind was completely blank at that time. I was put in another room, I cried and my mother was crying too. My mother cried and asked: 'Didn't you know you were pregnant?'. My face paled when my mother said that, but I had no idea I was pregnant.
It was a real shock to both of us, and I felt like my life and my son's life were in danger. He may have been stuck in the toilet for seven minutes before the doctors got him out."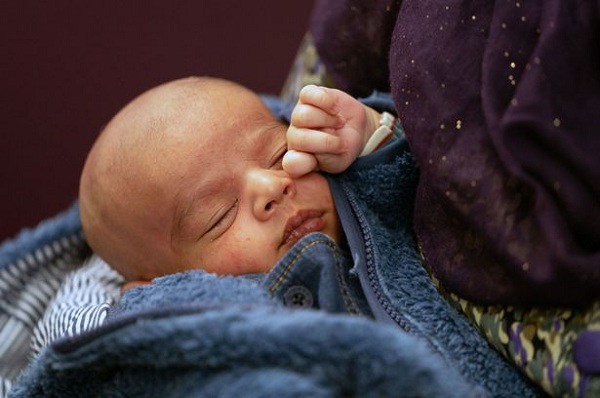 Baby Mohammed Ibrahim.
When Mohammed was pulled out of the toilet, the boy looked lifeless and breathless. Fortunately, the baby was saved when doctors performed CPR.
"Fortunately, we recovered in time. I have never seen a child born in such circumstances. I have met cases like Lalene, who did not know she was pregnant and gave birth before going to the hospital, but they always gave birth in a safer environment.", said doctor Ewa Grocholski, who resuscitated baby Mohammed.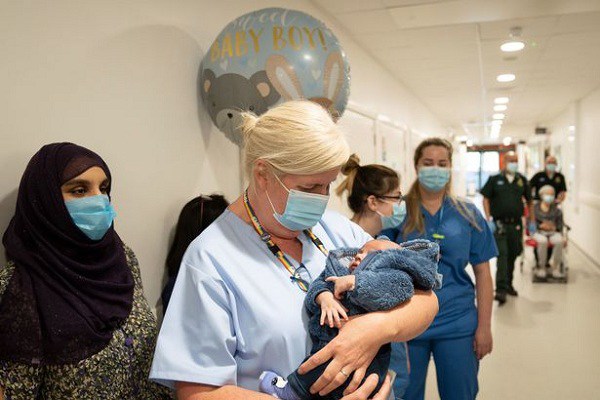 Baby Mohammed is now very healthy after being given oxygen by medical staff and carefully monitored.
It is known that baby Mohammed was born at full term. When Lalene gave birth, her husband was abroad and he was completely shocked when he heard that he had become a father. Baby Mohammed's health is stable after being given oxygen by medical staff and carefully monitored.
Pregnancy signs you need to know
During pregnancy, a woman's physiology and body will undergo many changes. However, not all pregnant women have the same pregnancy symptoms. Here are the most common signs of pregnancy:
– Late period
– Tired
– Headache
– Flatulence
– Morning sickness
– Bleeding reports
– Dizzy
– Chest tightness….
You are reading the article
Going to the toilet to flush, the female student was shocked to see an arm in the toilet

at
Blogtuan.info
– Source:
Eva.vn
– Read the original article
here