Aren't you afraid of the hatred of your colleagues, why do you publish the story on your personal page?
Meritorious Artist Thanh Lam: It's nothing, I'm just saying my perspective on the profession.
Doesn't your frankness seem to have diminished over time?
Meritorious Artist Thanh Lam: I just want to say that she (Duc Tuan) has lost her feelings for her colleagues, not condemning her.
Is this program performed by musician Quoc Trung?
Meritorious Artist Thanh Lam: The program is artistically directed by Mr. Quoc Trung.
Have you read Duc Tuan's reaction?
Meritorious Artist Thanh Lam: No. But I heard my son say it, there seems to be a word "forgive". I don't want to argue, just want to say my thoughts, why after the terrible epidemic passed, there was such a "number", but behaved like that. I just feel sad for people.
Meritorious Artist Thanh Lam in Trinh music night – Connecting the heritage region (Photo: FBNV)
Do you have any relationship with singer Duc Tuan in real life?
Meritorious Artist Thanh Lam: No, I don't have any relationship, sing together, that's all.
Heard that Trinh's music night she sang in the rain?
Meritorious Artist Thanh Lam: That's right. I sang 4 songs, including "You go to sleep", "Let the wind blow it away"…
Dubbed a diva, she sang Trinh's music again, a music that was already familiar to her, but she still had to work hard to practice with the band. You seem too careful?
Meritorious Artist Thanh Lam: Because that kind of music of Mr. Trung is difficult to sing, difficult to feel the rhythm…
It's a completely new remix for Trinh's song?
Meritorious Artist Thanh Lam: That's right.
Why do so many "so many" invite her but she gives up her socks to follow this program?
Meritorious Artist Thanh Lam: For me, professionalism is when you sing a big program, you have to think about the whole program. If I run a lot of practice, I'm not sure I can waste the work of the arranger and the practice of the whole band. I respect the general purpose of the program, so I had to refuse the "numbers" on April 29.
I'm not afraid to sing wrong. It's sad if you waste a new remix, the band's practice, so don't allow yourself to be wrong in your performance.
Composer Quoc Trung, artistic director, has "old love" again, does he favor you over other artists participating in the program?
Meritorious Artist Thanh Lam: When working, the artist is responsible for the whole program and behaves equally.
Or Duc Tuan saw that she was more favored, so he left?
Meritorious Artist Thanh Lam: That I don't know (laugh). I only saw her singing without practice, when she got to the stage, she turned on the phone, heard the key to enter, that was an action that I think, other than Duc Tuan, no one dared to do that.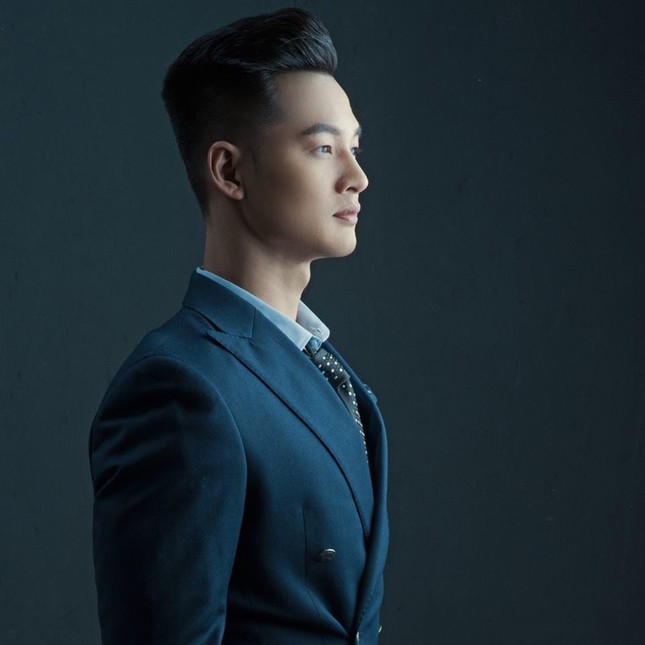 Singer Duc Tuan (Photo: Internet)
Many people see such a phenomenon, they also refuse to speak, because they are afraid lose heart. Why do you say what you think? Is that foolish?
Meritorious Artist Thanh Lam: I speak because of the expectations of young people, about the humanity of each artist, not about singing. Because it's too small. As an artist, culture with colleagues is very necessary.
This is the "number" of the event, not the "number" of Duc Tuan's own organization. It was a singing event after 2 years of COVID, good sound, beautiful light, new arrangement… It's been too long since there was such a playground. For professionals, when you have a good environment, those are very valuable opportunities.
You are reading the article
I comment on Duc Tuan's attitude because of his expectations for young people

at
Blogtuan.info
– Source:
Soha.vn
– Read the original article
here