Cư dân mạng
World
In her 20s, she went to Belgium to marry a police officer, Vietnamese girls try their best to do all kinds of jobs, return to their hometown 3 times in 15 years
Ms. Pham Thi Sang (37 years old, from Dong Nai) has been away from home since she was in her twenties. She faced many difficulties and experienced a long journey with interesting stories while living in Belgium.
Currently, Ms. Sang's occupation is a hotel housekeeping staff. At the same time, the Vietnamese girl as a bride from abroad is also known as a YouTuber. Sang's YouTube channel "Sang Thi No" has more than 120,000 subscribers and over 24 million views. On her YouTube channel, Ms. Sang not only posts clips about life in Belgium, food and travel, but also does charity and helps the homeless, attracting great attention.
Go to Belgium to get married first, love later
Ms. Sang set foot in Belgium when she was just 20 years old. The female YouTuber's chance to live abroad is thanks to her marriage to an overseas Vietnamese boy. Sang's husband has lived in Belgium since the age of 6. He works as a police officer and a Vietnamese-Belgian interpreter.
When she was 17 years old, Ms. Sang was a village girl in the countryside. Once, an overseas Vietnamese guy came to visit his hometown. Coincidentally, the guy's relative is a neighbor of Sang's house. Both should be charming through the suggestion: "It's good to have this child in the neighborhood, come down here and disperse.".
After that, the overseas Vietnamese guy went to the girl's house, used the "handsome not as handsome as face" trick to eat at the girl's house for a month. "I just finished breakfast when I saw a motorbike taxi carrying him, sitting from 7 am to 11 pm, doing nothing, just sitting and prying his nails. For lunch and dinner, he stayed to eat with his family. Eating rice in the countryside only had fish braised with crab soup, but he was also comfortable and did not refuse.".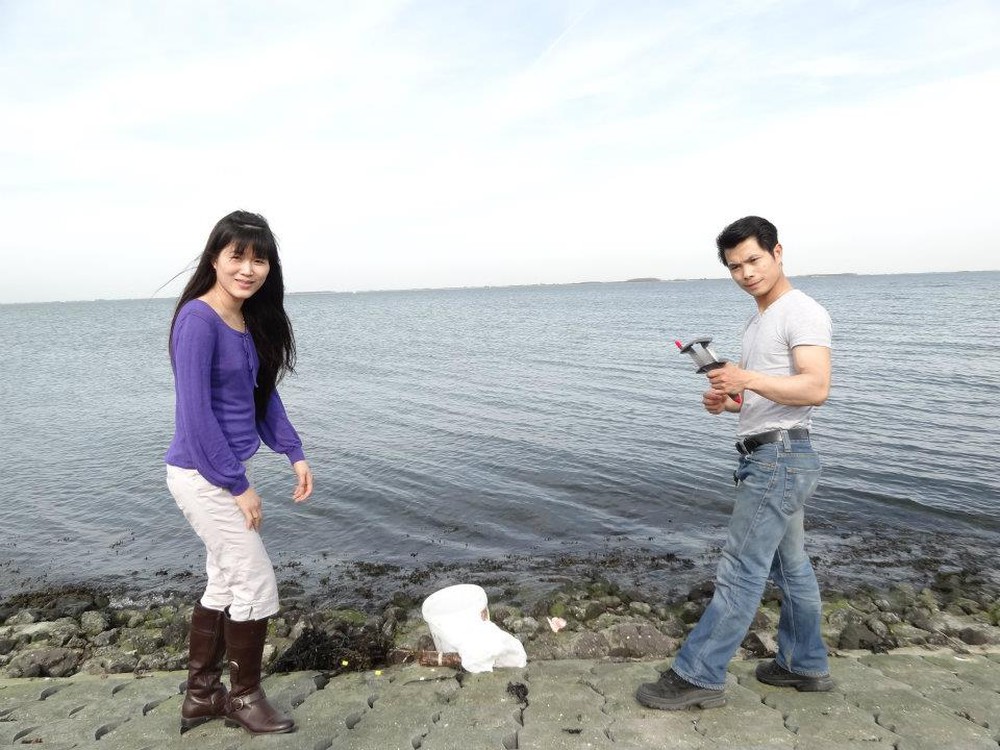 Ms. Sang and her husband overseas Vietnamese
Sang's initial impression of her husband was not positive. Seeing this young man sitting still at home, Ms. Sang also hated it because it was inconvenient to do anything and be bothered. Moreover, he was still taciturn, not saying nothing.
After a while, the guy suddenly asked permission to order betel nut. Seeing that the young man was gentle and kind, his parents immediately agreed. During that time, Ms. Sang also saw the positive side of her husband, so she nodded in agreement.
In the course of love, the two dated once. After that, they fell in love for 3 years and then proceeded to register their marriage. Ms. Sang shared that her husband was quite dry and less gallant, so there was no proposal or confession.
"The first time I played at Suoi Tien, wherever I went, he followed. Very little said, the whole session did not say much. At noon, you can choose what you want to eat. On the day of the engagement, he didn't even dare to give it to him when he bought the ring, gave it directly, but left it at the base of the column in front of the house, calling his brother to take it in and give it to his girlfriend. For three years, the two of them did not see each other. He calls back twice a year. When he registered his marriage, he returned 1 month later, 3 months later I flew to Belgium with my husband.
FeelingThe first time going to a foreign country with "Sang Thi No" was extremely disappointed and sad. "The plane landed in Germany to change to Belgium. At that time, I found it very strange, plus I did not know the language. When I arrived at the airport, I asked my husband to come pick me up, but he said he was sleeping. I felt like I wanted to go back to my mother at that time."
At first, Sang was very homesick, missed his mother and siblings. For 3 months, she cried every day. At that time, the means of communication were still limited, so it was very difficult for Ms. Sang to have a conversation with her relatives in Vietnam. Calling a cell phone is very expensive, only a few words can be said: I miss you and my brothers.
In Belgium, they lived together and interacted with each other. Sang gradually fell in love with her husband. After 5 years, Ms. Sang and her husband welcomed their first son, which is extremely beautiful. Going to Belgium to marry an overseas Vietnamese husband, the young girl also worked hard at all kinds of jobs, from distributing newspapers and leaflets, washing dishes in Vietnamese restaurants to housekeeping staff. It took 3 years for the young girl to get used to life in a foreign country.
Helping the homeless in Belgium, dreaming of celebrating Tet with family
Sang's charm with content creation is also very coincidental. Initially, only recording clips of daily life and family trips to save memories. After that, the videos in Belgium made many people curious and attracted a large number of views.
Talking about her unique channel name, Ms. Sang confided: "From a young age, my mother and grandmother used to call me Thi No because I was sluggish and slow. With a friend's suggestion, I gave this YouTube channel this name.".
During the Covid-19 epidemic, Ms. Sang started working to help the homeless. That time, on the way to work, I saw that they were hungry, some people died of cold, so I decided to film YouTube about homeless people so that more people could know and help them. She also uses a part of the revenue from her YouTube channel and gives them gifts on behalf of benefactors.
At first, doing this job, Ms. Sang was not supported by her husband. Seeing his wife wandering around giving gifts to the homeless, Sang's husband "grows" a lot. The reason is because each time, she goes to the deep forest, under the bridge… are dangerous areas, poor security.
About Sang's husband, his work is very busy, working at least 12 hours a day. However, in order to please his wife, when she had a schedule to give gifts in distant places, he followed but only stood from afar to observe and protect his wife.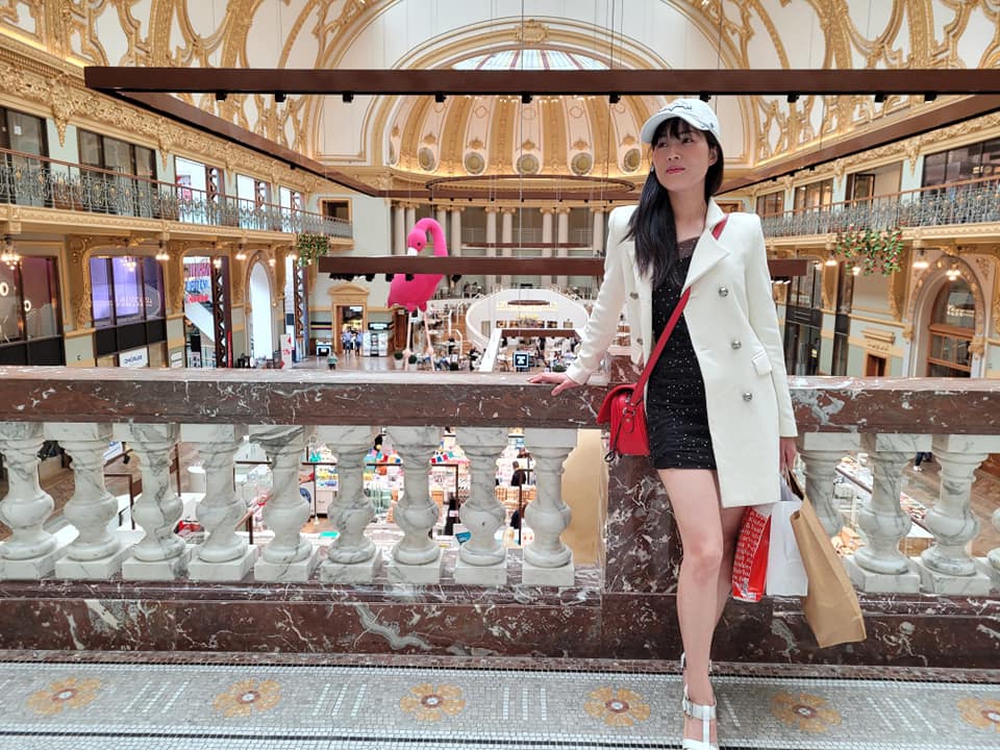 Ms. Sang has lived in Belgium for 15 years and longs to celebrate New Year's Eve in her homeland
Until now, Ms. Sang has lived in Belgium for 15 years. During this time, she has only returned to Vietnam to visit her family 3 times. For all these years, Sang Thi No has not been able to celebrate the traditional New Year.
"In 15 years, I have not had a year to celebrate Tet in Vietnam. I hope to have the opportunity to return to my hometown to celebrate Tet once, but stuck in time to welcome the new year in Vietnam, my children here go to school, so they cannot return. I really crave the feeling of having Tet with my family, craving the atmosphere of preparing for Tet. female YouTuber burst into tears and said.
(Reference source: Connector, Photo: FBNV)
https://soha.vn/tuoi-doi-muoi-sang-bi-lay-chong-canh-sat-gai-viet-buon-chai-du-nghe-15-nam-ve-que-3-lan- 20220509012608964.htm
You are reading the article
In her 20s, she went to Belgium to marry a police officer, Vietnamese girls try their best to do all kinds of jobs, return to their hometown 3 times in 15 years

at
Blogtuan.info
– Source:
Soha.vn
– Read the original article
here