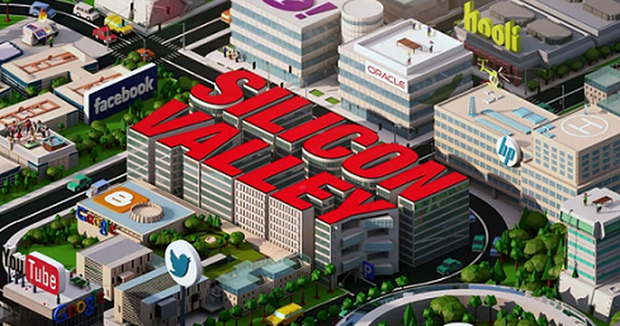 America is seeing a trend of many employees working in the technology field leaving traditional centers like San Francisco, Seattle and New York. This situation is not due to the pandemic COVID-19 emerging, but many argue that COVID-19 has increasingly pushed the industry away from its coastal strongholds.
Recent research from the Brookings Institution found that tech job growth in most coastal areas has already begun to slow in 2020, even as job growth has grown by more than 20% compared to the previous year. other places.
Similarly, newly released census data shows that New York, Los Angeles and San Francisco were the cities with the most population "lost" last year.
In fact, many people have taken advantage of the "flexibility to adapt to COVID-19" in the direction of working remotely to move to areas with lower costs of living. This helps boost the local economy, but also creates pressure on housing and public facilities for these places.
According to the Brookings Institution, this shift is reflected in both the mobility of both tech workers and the number of companies founded outside of traditional hubs. Now, managers and industry experts debate whether employees should be allowed to work remotely permanently.
Some big tech companies like Facebook, Twitter and LinkedIn will allow more employees to work from home permanently, while others like Google are looking to bring employees back to the office.
The US technology industry employs nearly 9 million people and is worth about $1.8 trillion – about 9% of the size of the national economy, according to the Computer Technology Industry Association. However, about 50% of the jobs created between 2015-2019 were in just eight major metropolitan areas.
Mr. Mark Muro – lead researcher at the Brookings Institution – said: "High concentration has led to transportation and housing problems in technology centers. This also means that most parts the rest of the country feels 'disconnected' and thus becomes suspicious of the industry."
Governments of smaller cities and towns have announced a series of incentives, from cash to vouchers, that seek to entice businesses and well-paid tech workers to relocate.
Tulsa began a campaign to attract teleworkers to move to the city in 2019, through a charity initiative called Tulsa Remote – a program that provides grants, housing assistance, office space and more. Peter Mullen himself was also given 10,000 USD in cash and many other perks when he moved here.
In the wake of the COVID-19 pandemic, there has been a "huge increase in new applications," said expert Justin Harlan.
According to Mr. Harlan, "priorities are shifting in favor of cities like Tulsa, which have a lower cost of living and more jobs." From 60 subscribers in 2019, the Tulsa Remote program has attracted 350 people in 2020, followed by 950 people in 2021.
About 50% of these are workers in the technology sector, mainly moving from San Francisco and New York. In 2021, Tulsa Remote members contributed $65 million to the local economy.
Since the Tulsa city government launched the initiative, about 50 similar programs have also been rolled out across the country, especially amid the COVID-19 pandemic.
The state of Colorado has also invited tech workers from elsewhere to build lives so they can "turn their careers around". The capital of this state, Denver, also has lower housing prices than the average in the country and it is always sunny and windy.
Meanwhile, the government of the city of Johnson (Tennessee) will subsidize consumers 500 USD when buying a new bicycle, among other perks. One town in Indiana is even touting on-demand babysitting services.
However, the success of these sites also turns cities into victims. Many experts said: "The technology base in Madison has grown so rapidly that there are signs of pressure on housing, transportation and social inclusion. While many smaller venues are starting to take off, there's no shortage of places to go. They're going to enjoy more of this growth, but they'll also need to figure out how to better manage it."
You are reading the article
Many tech workers leave Silicon Valley

at
Blogtuan.info
– Source:
danviet.vn
– Read the original article
here