Ngo Thanh Van – Huy Tran
On the afternoon of May 8, the wedding of Ngo Thanh Van – Huy Tran took place at a luxury resort in Da Nang. The couple's big day was attended by guests who were all relatives, friends and colleagues. At the wedding, Ngo Thanh Van could not hide his happiness in the arms of the younger groom.
In front of everyone's witness, Ngo Thanh Van shared: "Thank you Huy for appearing in my life. After 12 years of being alone and looking for a husband, Huy was there just when I needed him. Huy came to me. nothing flashy, just give me a tissue to cry and remind me to spend more time on myself than work, that's enough. I promise to be a good wife and ready to have children."
A few hours before the wedding took place, "the woman" sent a message to the "other half": "The day of the couple's return and the two of them went home. Thank you for your companion, life partner, and wonderful husband. I'm ready to be a wife and a mother! Grateful for the blessings, very grateful for today! I'm so happy!".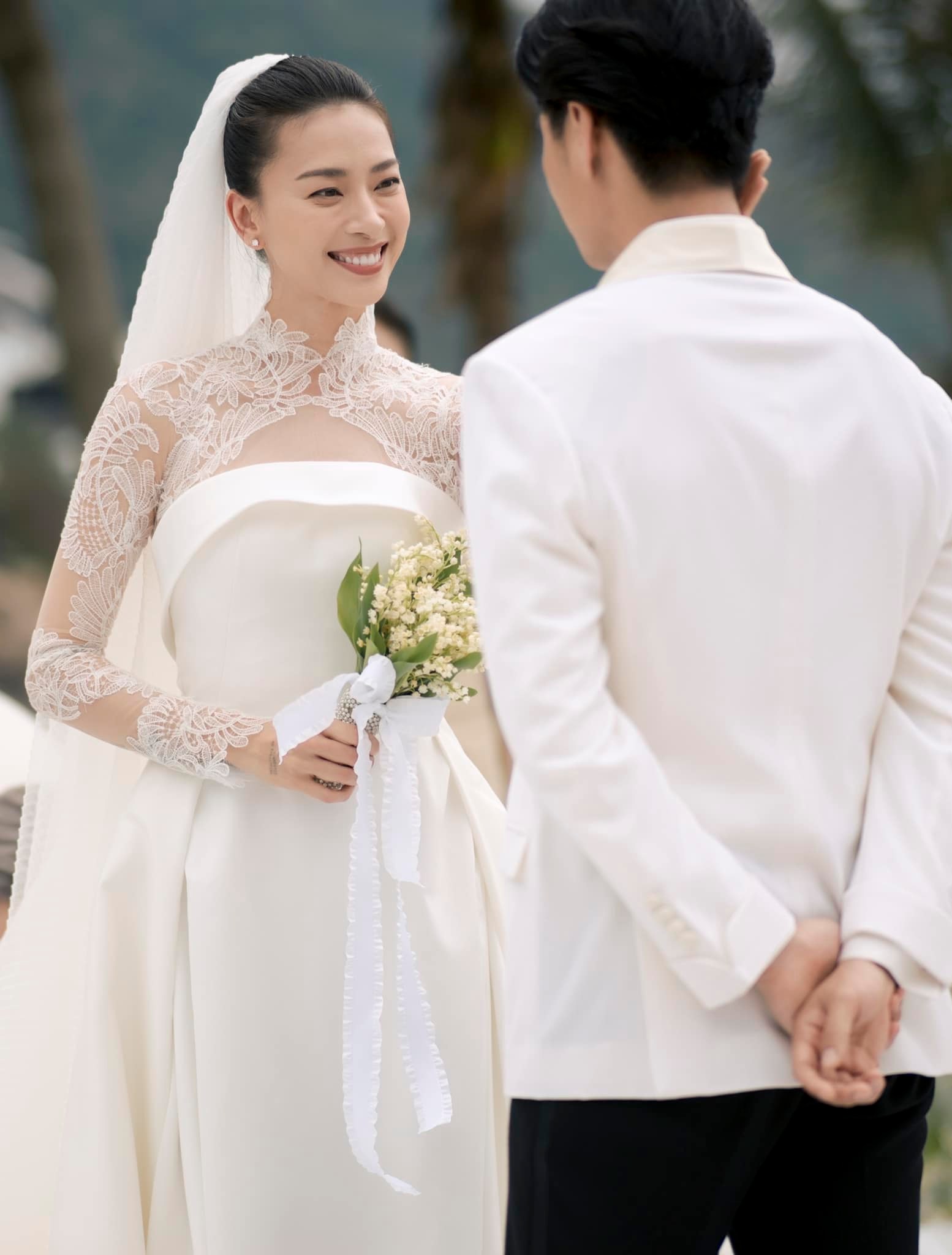 Huy Tran also responded to his wife with sweet words: "And the two of you have gone home. Thank you for being my companion, my life partner, and the most wonderful wife in my life. Thank you for being willing to step forward. At the end of the road with me… Love you, love you and our little family!".
In 2020, Ngo Thanh Van and Huy Tran were caught in dating rumors. Despite many speculations, the two remained silent. In February 2021, Huy Tran first publicly appeared next to Ngo Thanh Van at her birthday party.
After that, Ngo Thanh Van and Huy Tran received a date. Knowing that Ngo Thanh Van – Huy Tran was getting married, many artists and audiences simultaneously sent their blessings to the couple.
Khanh Thi – Phan Hien
Initially, the relationship between Khanh Thi – Phan Hien was aunt and uncle. After a while of getting to know each other, the couple was officially together. When publicizing their love story, both were forbidden by their families. The female dancesport grandmaster decided to break up with a young love who was 11 years younger.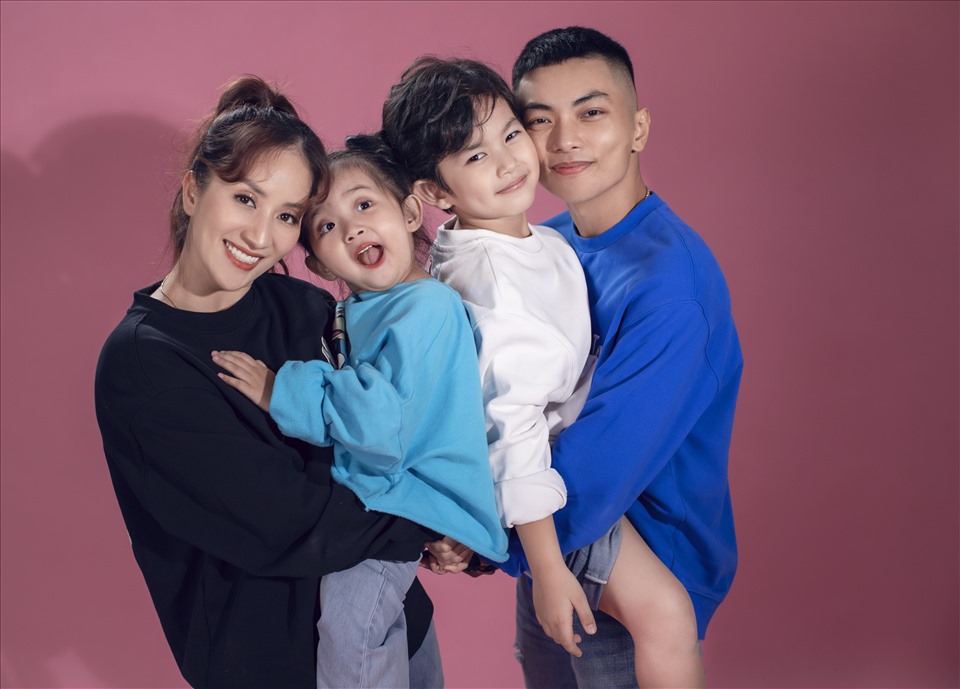 The charm has not ended, Khanh Thi – Phan Hien reunited after two years. Khanh Thi was pregnant with her first child and had to endure many complaints, leading to long-term stress. In order to overcome stress, she asked herself many questions and determined to change, firmly stood up and accompanied her younger husband. Currently, the couple Khanh Thi – Phan Hien is happy and sweet with their children.
Lam Khanh Chi – Phi Hung
Lam Khanh Chi and Phi Hung held a wedding at the end of 2017, receiving many blessings. Lam Khanh Chi is always proud to be loved and spoiled by her young husband. After nearly a year of living together, the two happily announced the good news that they had completed the conception procedure and asked a surrogate.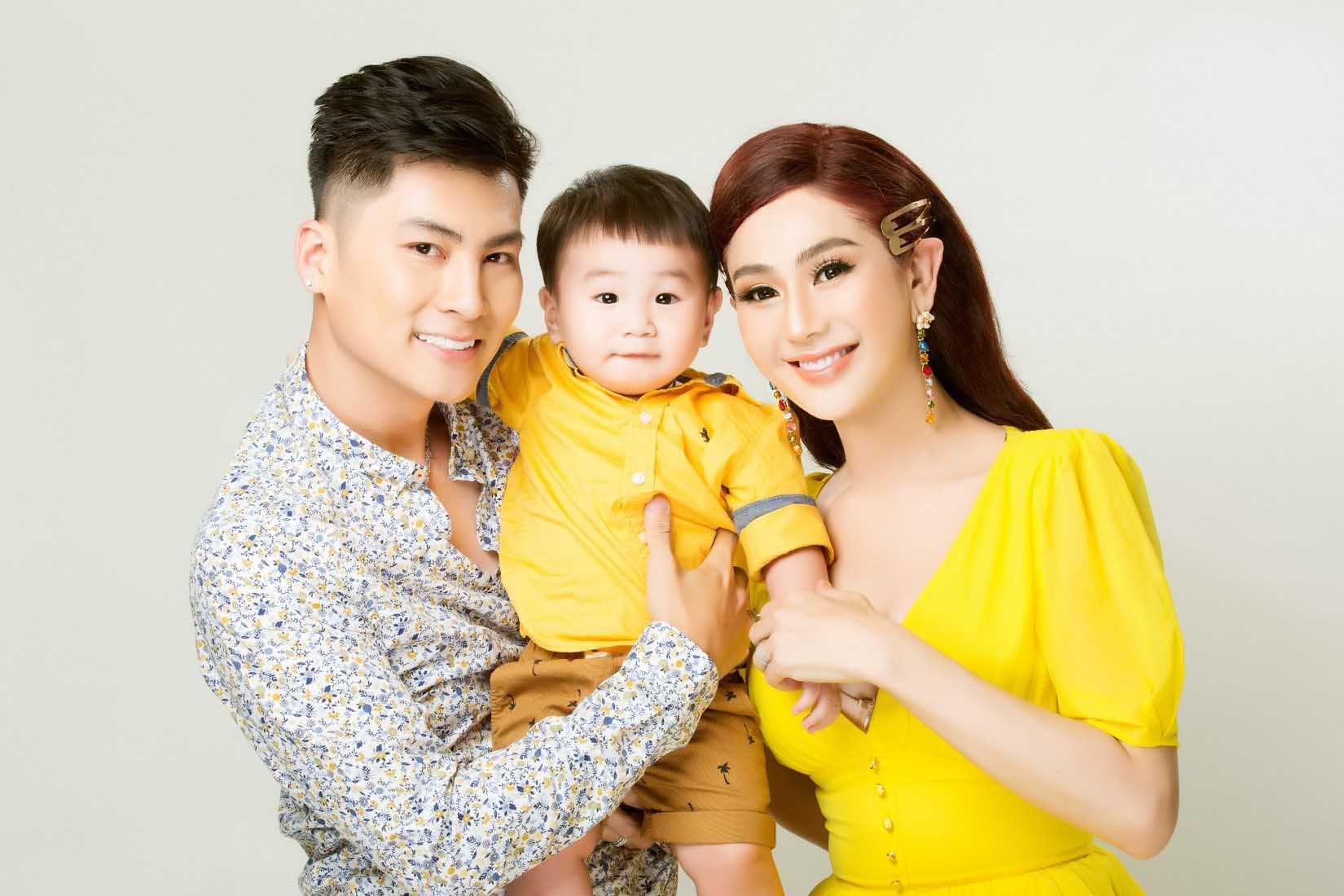 During four years of living together, Lam Khanh Chi – Phi Hung appeared together at events. Both support each other in the work of art and business. Despite being caught up in rumors of a rift, Lam Khanh Chi and Phi Hung both denied it.
At the end of 2021, through his personal page, Phi Hung announced that the two had gone their separate ways, no longer related to each other. Talking about the reason for making this decision, Phi Hung implied: "Everyone understands in their hearts. Paper cannot wrap fire. All efforts are just redundant in front of people".
Thu Thuy – Kin Nguyen
After her broken marriage with Huynh Nhat Phuong, Thu Thuy openly had an affair with Kin Nguyen. The two often update their pictures together in every outing, eating out with family and friends. The love of Thu Thuy and her 10-year-old boyfriend encountered mixed opinions from the public.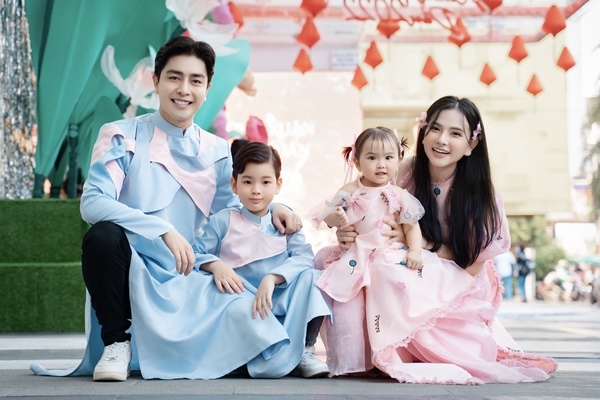 Ignoring the malicious comments, Thu Thuy – Kin Nguyen held a wedding in the middle of 2019. After returning to the same house, Kin Nguyen spent a lot of time taking care of his wife, focusing on raising baby Henry (stepchild). by Thu Thuy and her ex-husband). Currently, Thu Thuy – Kin Nguyen is very happy with little Henry and their common daughter.
Le Phuong – Trung Kien
Experiencing a broken marriage, Le Phuong married Trung Kien in mid-2017 in Tra Vinh. From the day she returned to the same house until now, the actress "Glutinous rice glutinous rice" is loved by her husband more. He is willing to do housework and take care of the children. In particular, Trung Kien also meticulously cared about each piece of food and sleep of his wife. Once, Le Phuong was busy filming, didn't have much time for eating. Trung Kien personally went to the kitchen to cook and brought to the studio for his wife.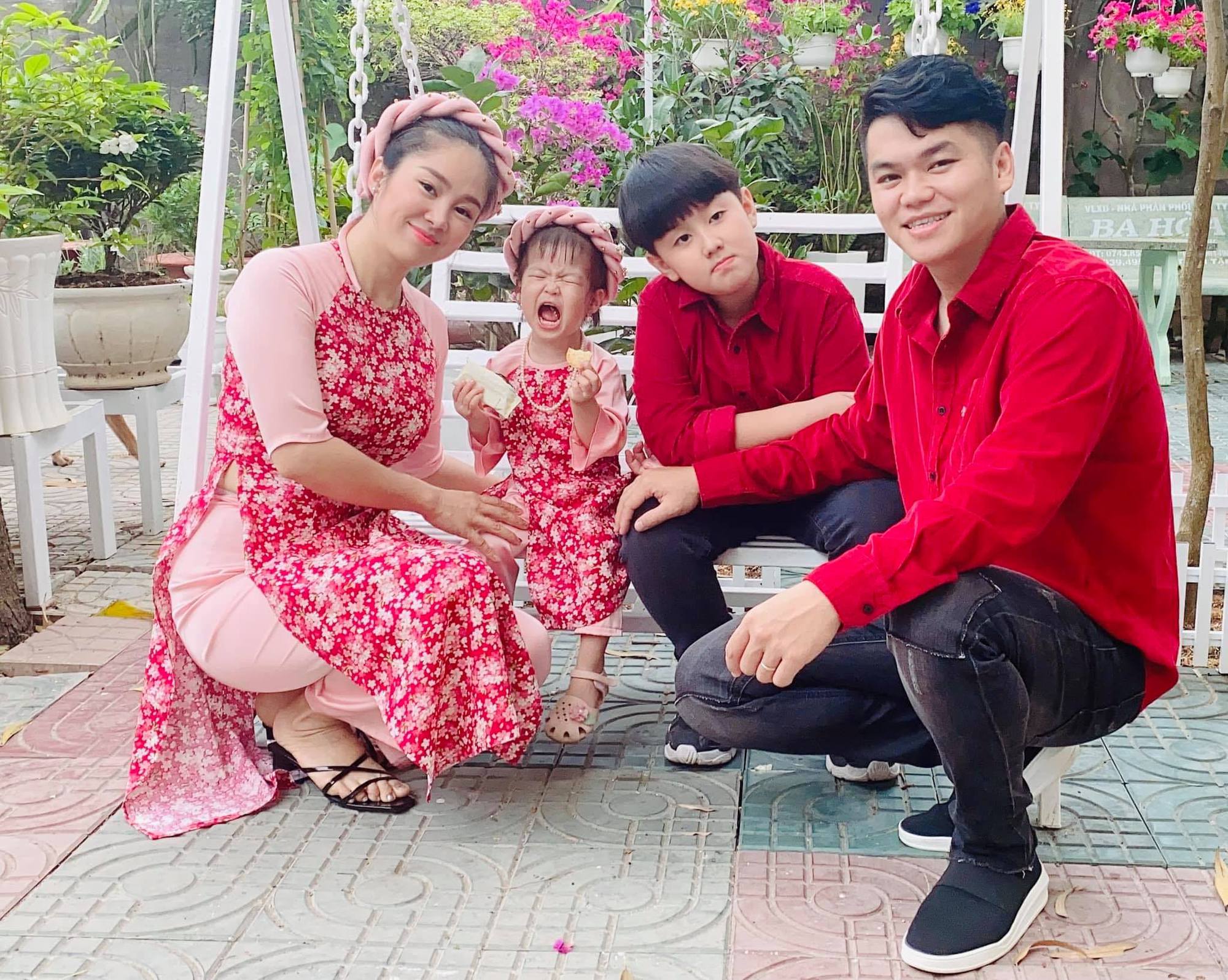 In an interview, actor Le Phuong shared: "Outside of work, my husband spends all of his time with me. He takes me back and forth regardless of day or night, far or near. He never lets me go alone except In case of force majeure, I think that's enough. Women don't need much, just a man who always wants to be by his side and cares about his wife's feelings. Most of the housework in my house is assigned to him to handle. and completely rest assured. I think God is compensating me."
Currently, Le Phuong is still happy with Trung Kien and two small children. In April 2022, the family of Le Phuong – Trung Kien published a series of happy photos with their two children to celebrate their 5th wedding anniversary.
Phi Thanh Van – Bao Duy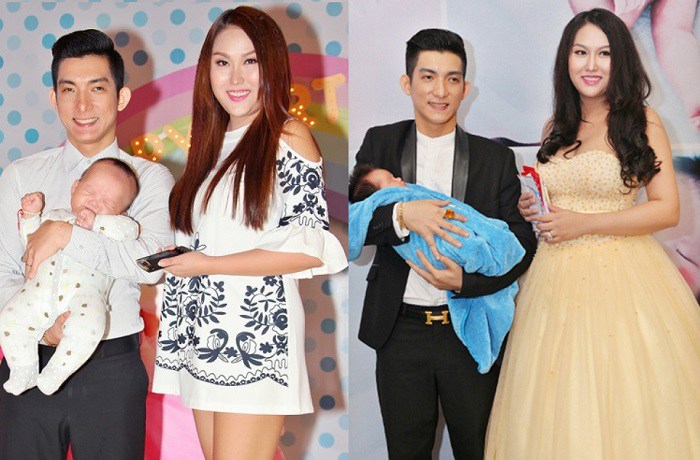 In mid-2014, Phi Thanh Van caused a stir when publicizing her love affair with Bao Duy. Bao Duy is 2 years younger than Phi Thanh Van, losing to her in career and economy. It is known that the actress knew Bao Duy at a bar, during an outing with friends. Her first impression of "the pilot" was calm, quiet, cute face. After more than half a year of dating, the two decided to get married.
In early 2017, Phi Thanh Van informed the media that she and Bao Duy had divorced. For the actress, this is good news after a long tiring time. When asked about the reason for "everyone's way", Phi Thanh Van said: "Me and Bao Duy are so different. I know he loves his children and loves me, but that can't fill the gap between the two of us. . I hope he will have a good life after the divorce. I myself also try to regain my spirit, work hard to take care of my son's future."
You are reading the article
Ngo Thanh Van and a series of Vietnamese beauties get married young

at
Blogtuan.info
– Source:
danviet.vn
– Read the original article
here