Ms. Truc Thong (28 years old) is currently a freelancer and lives in Nha Trang. Her job is quite flexible, so working from home takes up a lot of time. A house with her not only ensures functionality but also brings many experiences, working, living, relaxing, etc. So the scientific layout is what she is aiming for.
Originally, Ms. Truc Thong is also a person with delicate, fresh and liberal gout, so she wants to collect beautiful things designed in the most harmonious way in her living space.
"The apartment feels like it was made just for me. Wherever you look, it fits. Part of decorating and designing a beautiful home is because I am also working from home. That way I don't get bored, even though I spend most of my time at home".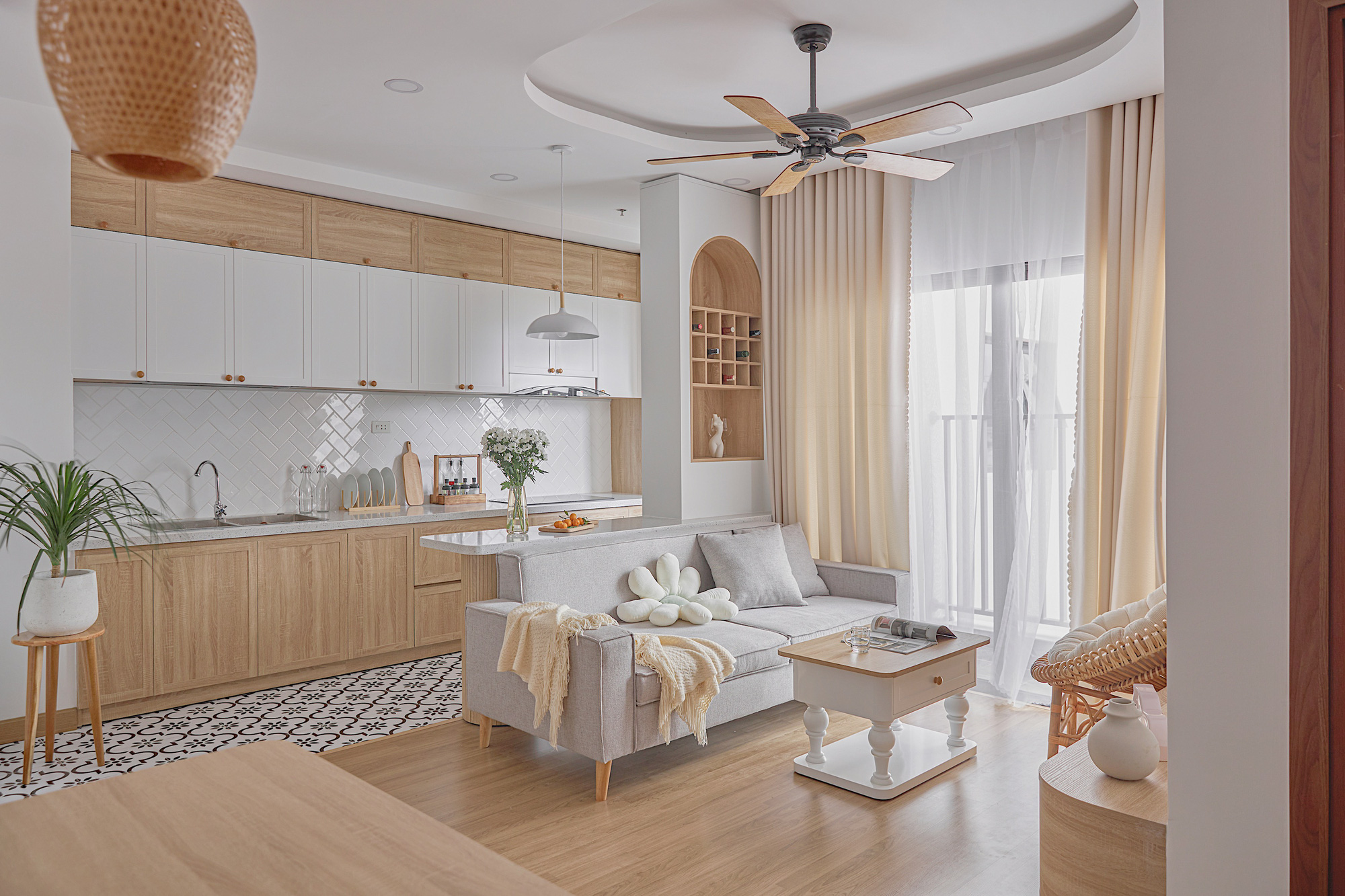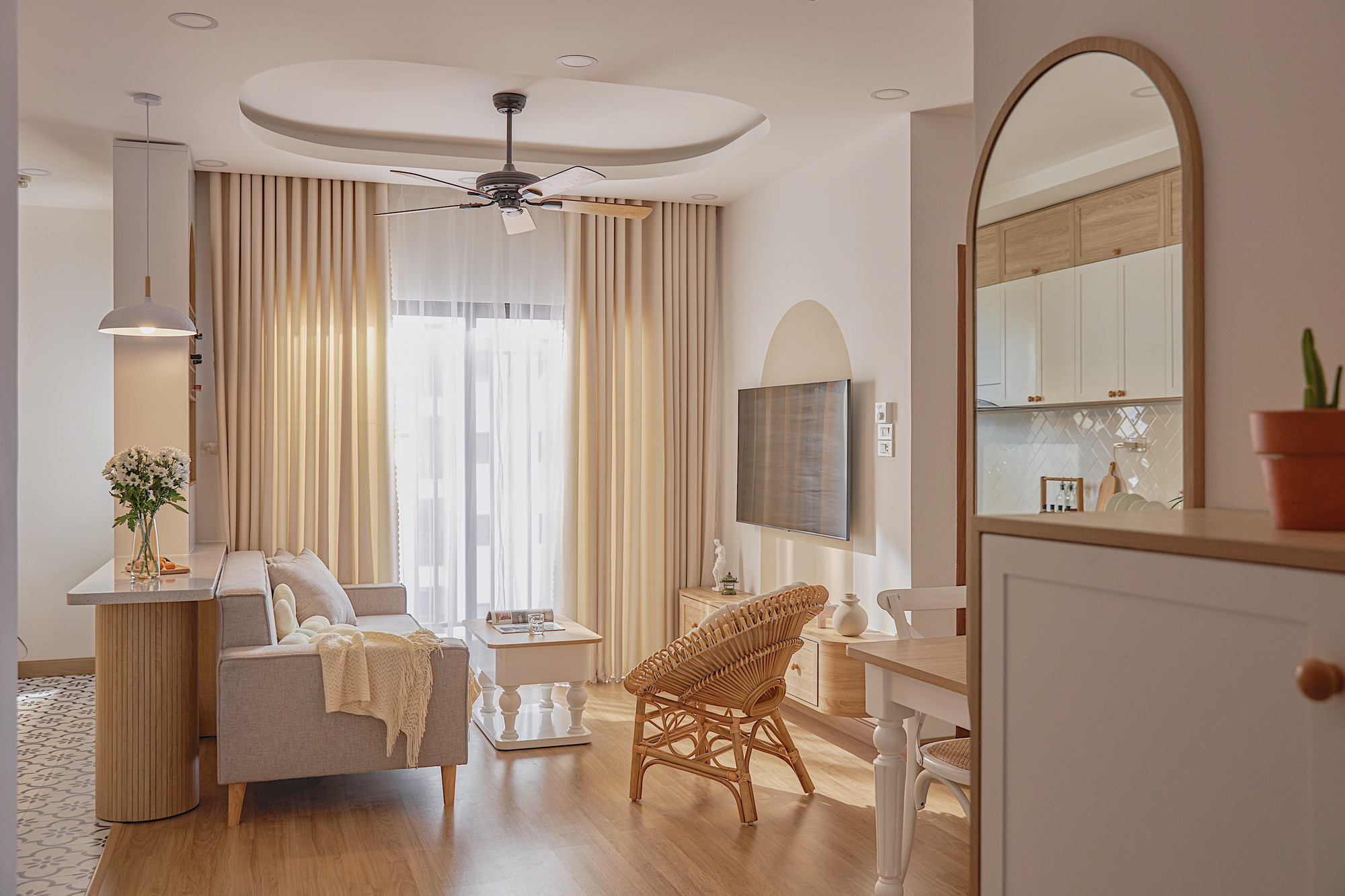 Ms. Thong said that she wanted to decorate and design her house a little bit because she was working from home.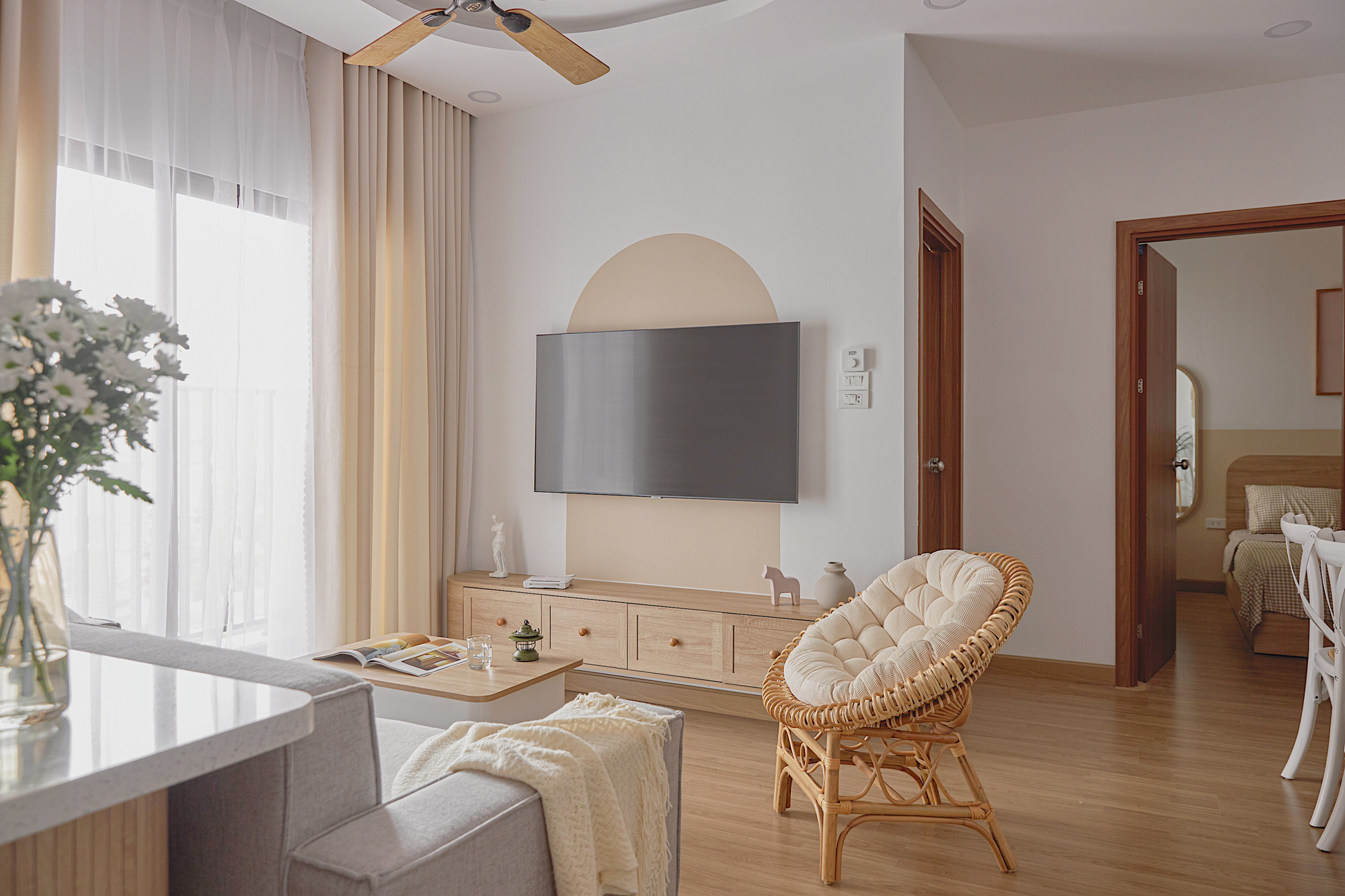 The apartment has an area of ​​64 square meters, flexible but no less poetic. Stemming from the above idea, the apartment style is a cross between typical Scandinavian and Farmhouse colors.
This living space has been literally "a new shirt". From breaking down the wall separating the kitchen and living room, replacing it with a bar, wine racks are an option to help expand the space. The tile layer is replaced with wooden floor combined with flower tiles.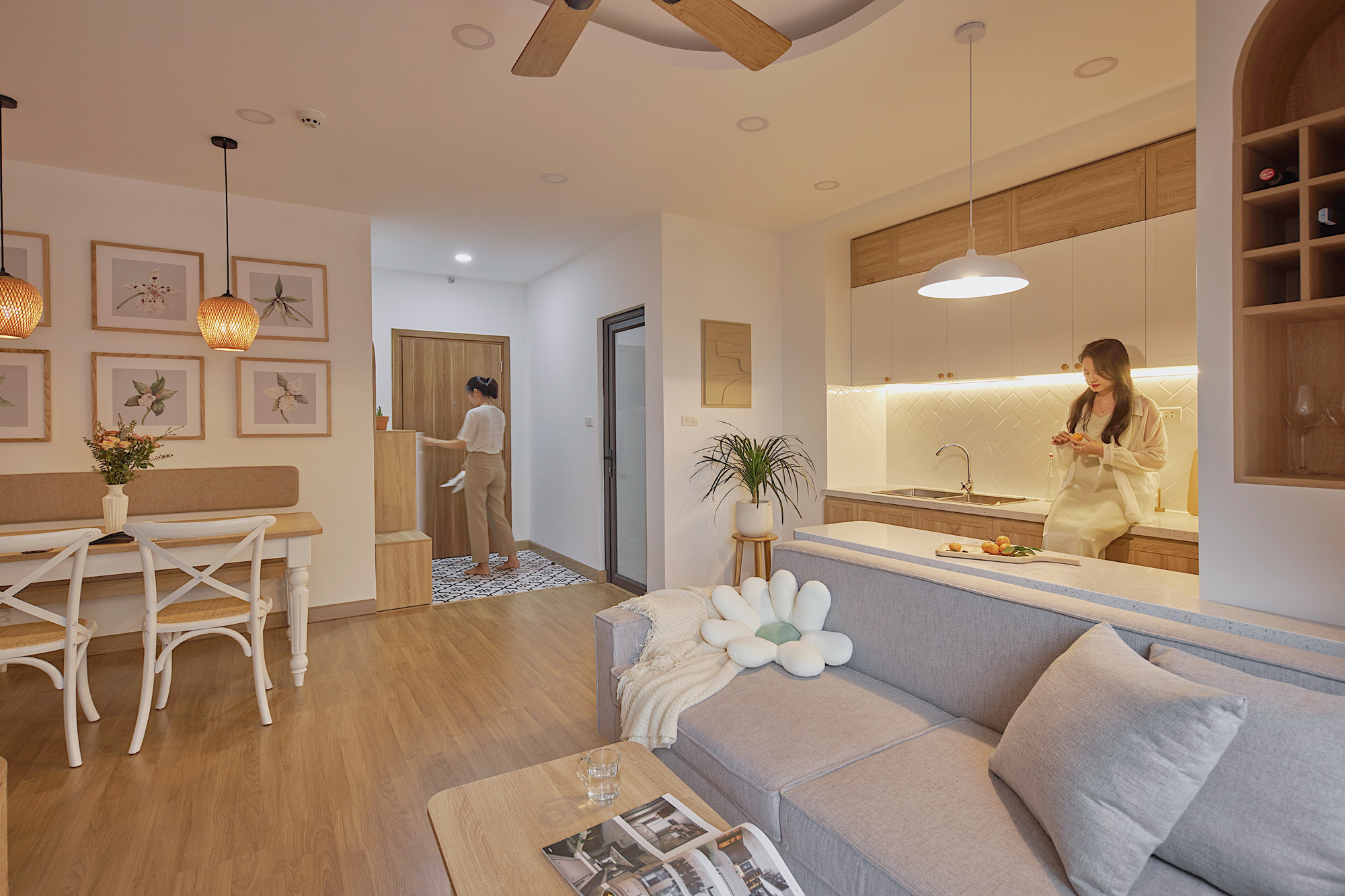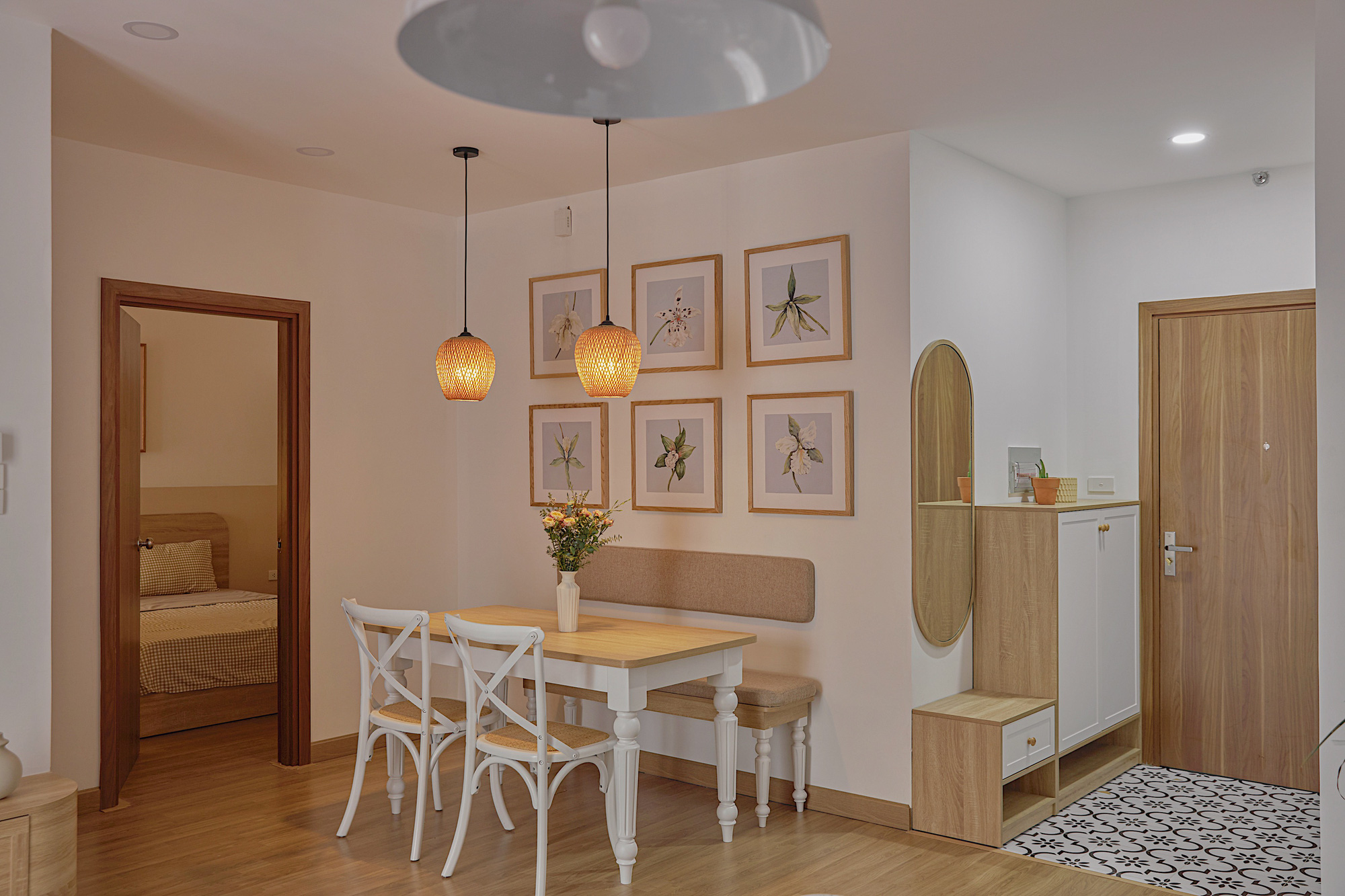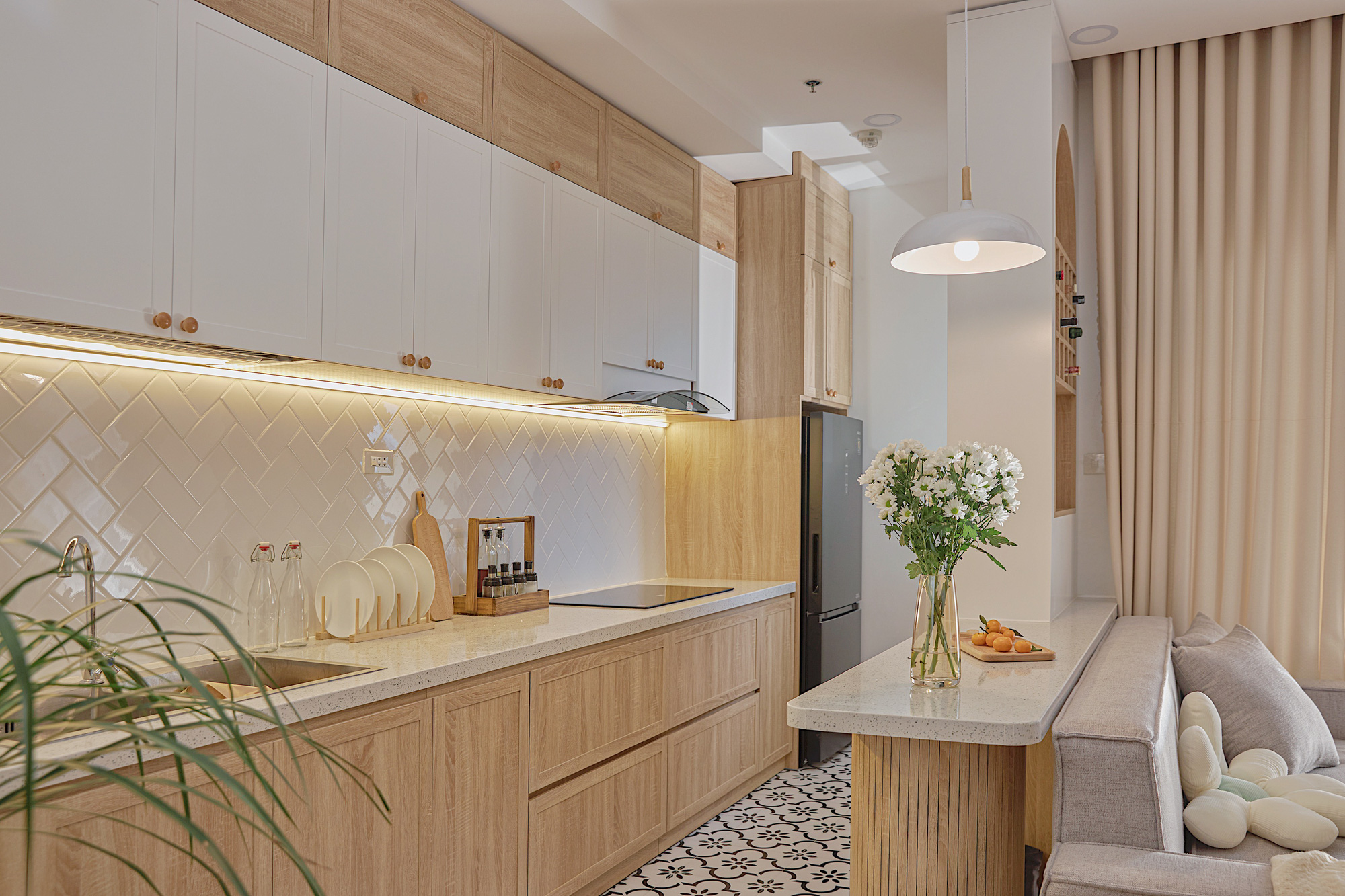 In this living space, the design and construction team has paid attention to honing the small details, shaping the table legs, handles, combined with white – earth tones, dotted with pictures, the overall reminiscent to the peaceful countryside of France, England, Italy,.. along the mountainside brings the breath of the domestic wind, liberal and warm.
It will be a shortcoming when this project is completed without the contributions and sharing from the owner. During the design and construction process, both sides have always listened to come to the most complete result.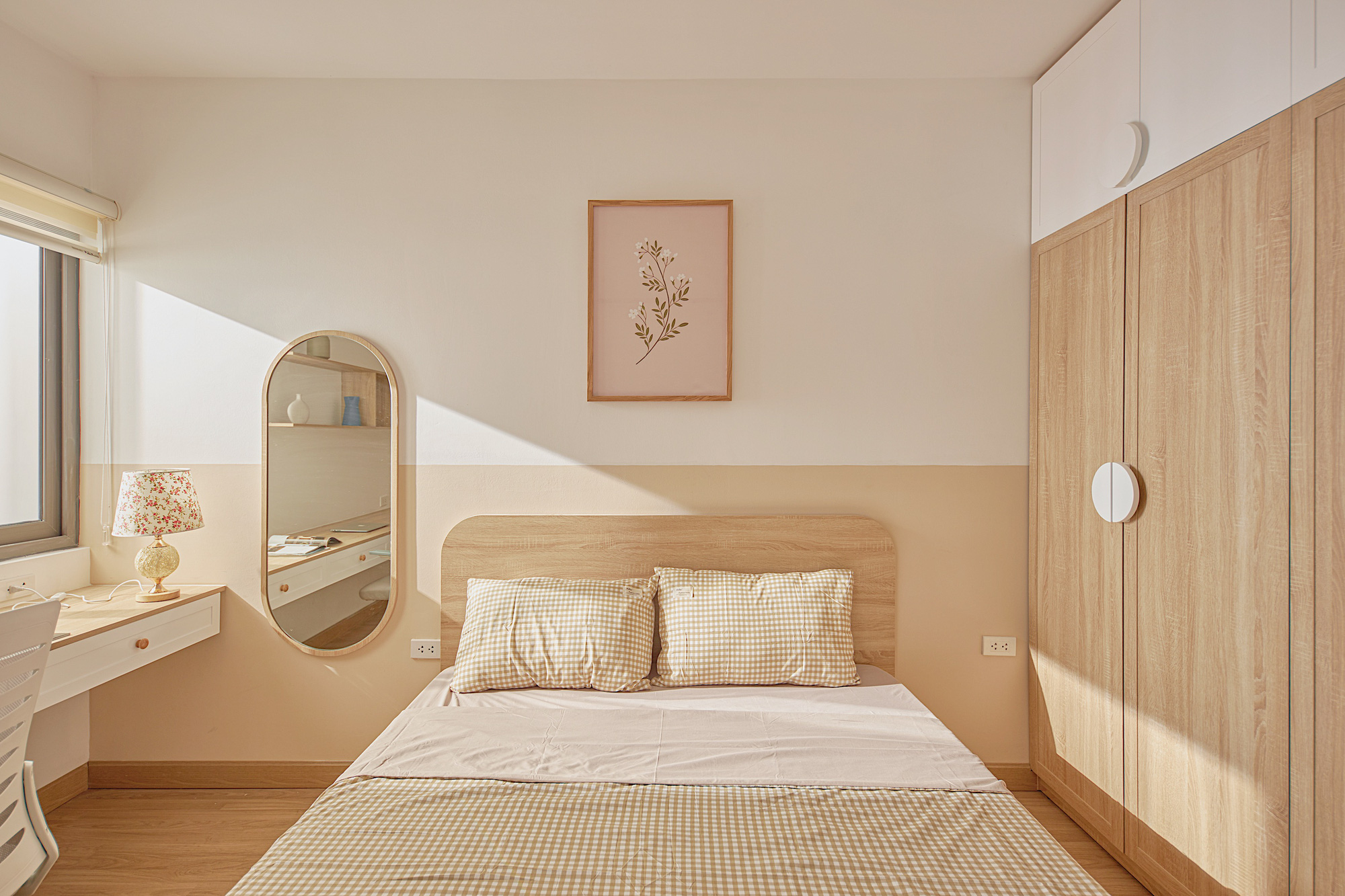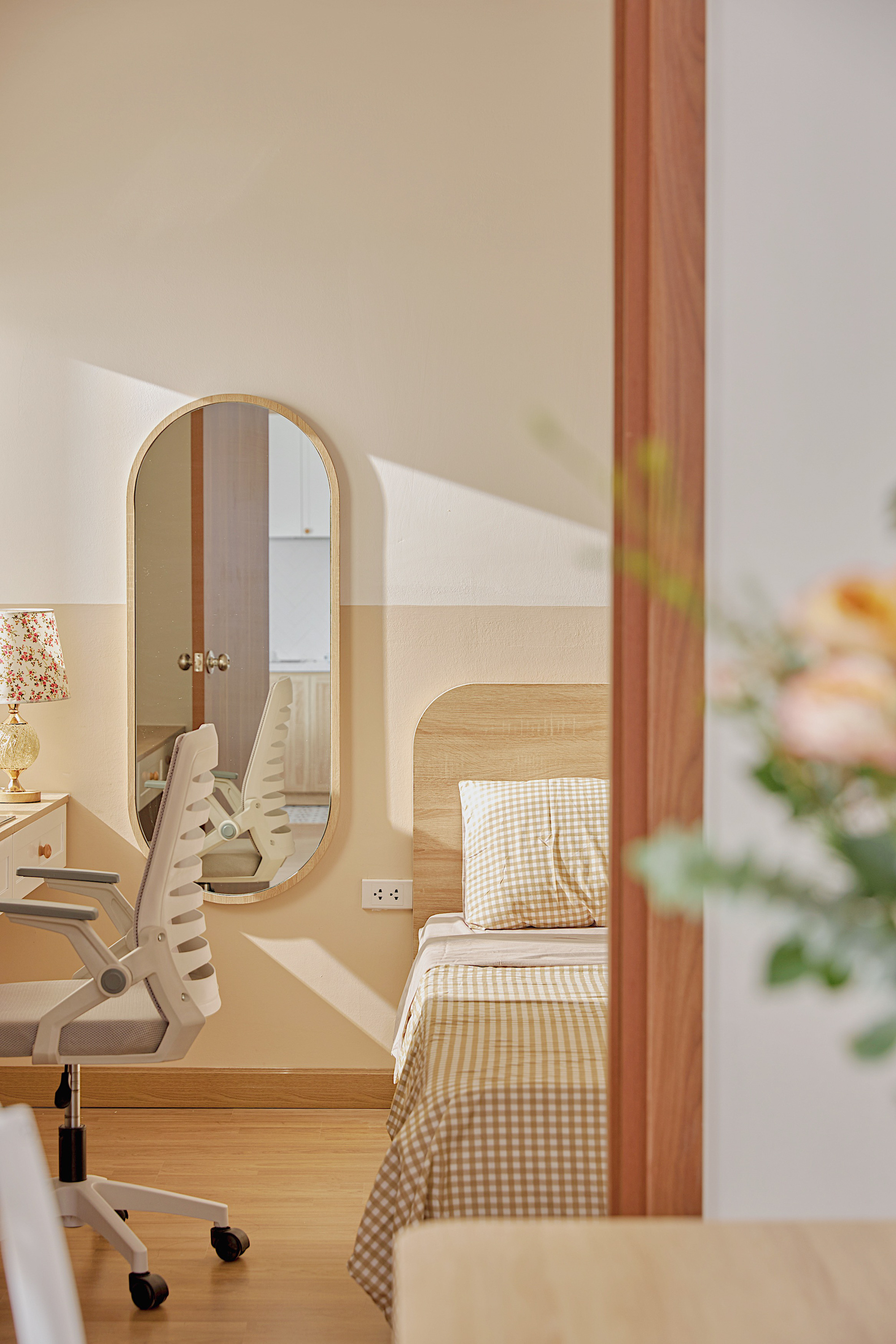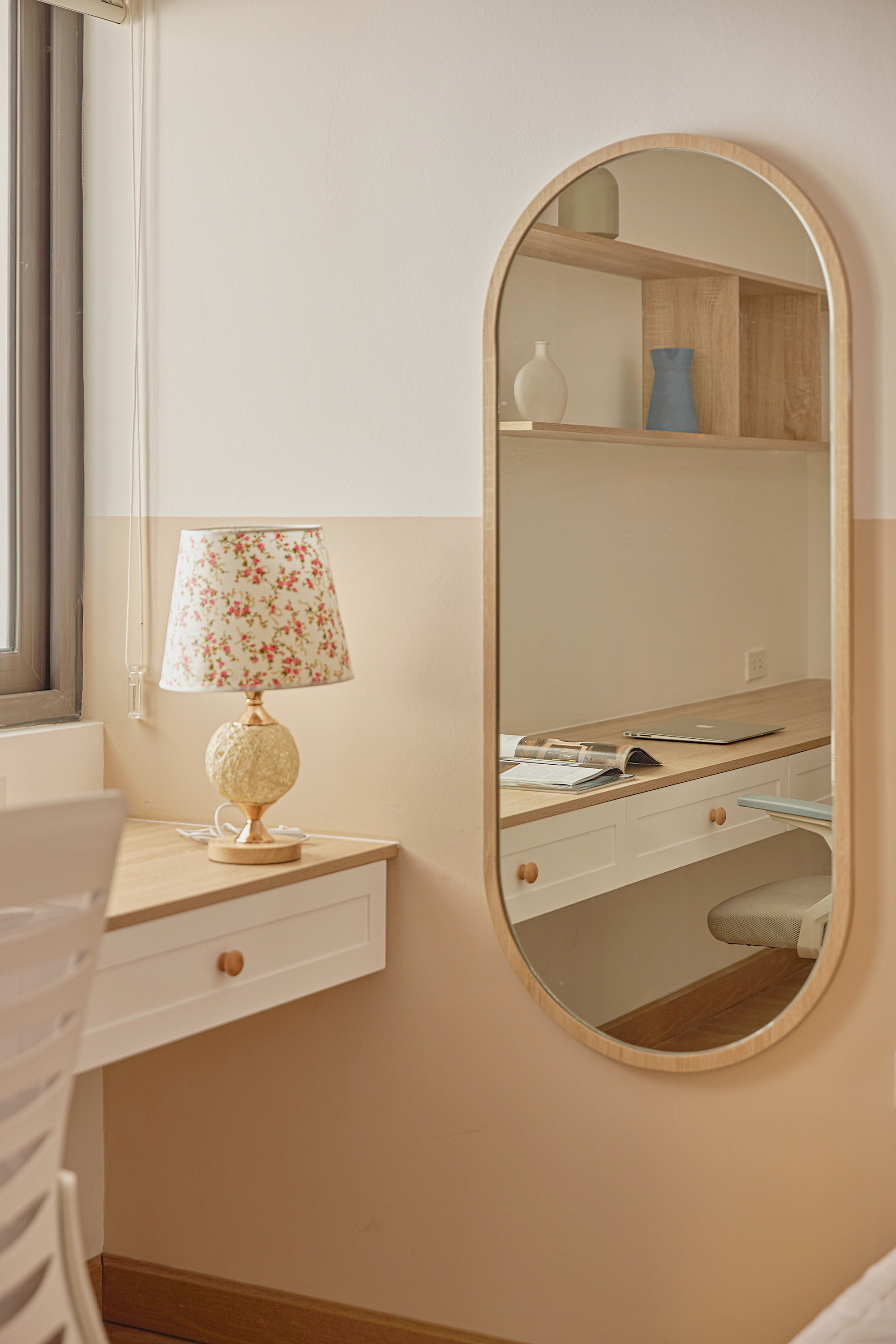 However, there are also certain difficulties in completing the apartment, such as balancing the investor's budget and the aesthetics of the building.
"This is probably what we pondered a lot when starting this project. For the type of apartment with closed space, it is even more difficult. For example, standing in an empty box that needs to exploit and convey its maximum impression. This is a difficult problem", the design team of Wi Decor shared.
In the process of conceptualizing and implementing the apartment construction, the goal is to make the area modest and closed but still lead the story, shape the interior style to leave an impression every time you look at it. as well as experience.
However, there are also certain difficulties in completing the apartment, such as balancing the investor's budget and the aesthetics of the building.
"I see that youth is not long. You can spend money to invest here and there, but don't forget to leave some to invest in the living space of your youth. When you were young, your house was not allowed to be empty. too big or expensive, just being a place to go to I feel no longer temporary, precarious. That's enough!"Ms. Truc Thong shared more.
Image and design unit: Interior design and construction unit Wi Decor
Different from all other interior design styles, the farmhouse style comes from the practical needs of people. Originally, this was a resting place for farmers, so the decorations were handmade and rustic. It is easy for you to find in this style furniture that is in harmony with nature.
Nowadays, the interior of this design style mainly balances the old and the new. Blending simplicity, rustic with modern. Thereby creating a cozy and relaxing feeling for the house. In other words, the farmhouse-style design is a combination of rustic, simple but elegant and elegant values.
https://afamily.vn/can-ho-64m-cua-co-gai-28-tuoi-o-nha-trang-rat-thanh-cong-trong-viec-mang-hoi-tho-mien-que- vegiua-choon-do-thi-20220425151141524.chn
You are reading the article
The freelancer's 64m apartment has a Farmhouse style accent

at
Blogtuan.info
– Source:
Afamily.vn
– Read the original article
here