Associated with the image of a muse, especially famous for her shiny black hair without chemicals, today's Helly Tong surprises with a new look. In a series of photos taken in San Francisco – USA recently, she made many people sob at the excellent beautiful frames.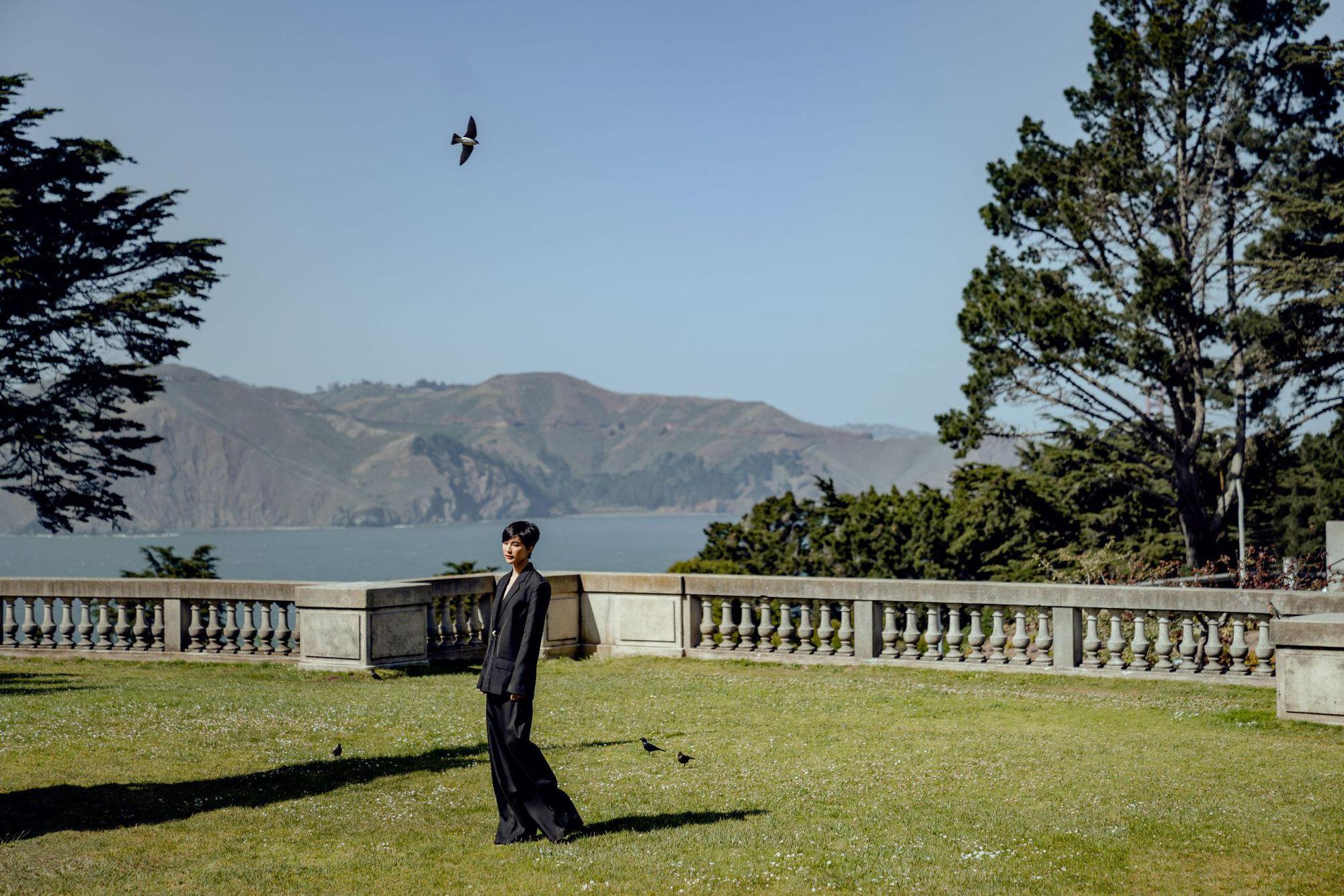 Very beautiful photos of Helly Tong and CHATS by C.DAM in the US.
The sudden change of the muse
Not too active in showbiz, but Helly Tong always has a certain place in the fashion industry, her image is associated with gentle and poetic costumes. Favored by fashion lovers in particular and netizens in general, she is called a muse, partly because of her lovely aura, partly thanks to her long flowing, shiny, black hair associated with her.
Recently, Helly surprised everyone when she decided to cut her trademark long hair. That action made many people regret, but when they learned about the reason why she decided to cut her hair, people even more admired a Tong Khanh Linh who is not only beautiful but also completely beautiful. naughty. Helly Tong donated her hair to breast cancer patients. She's been doing this for many years, but this is the first year she's been so strong.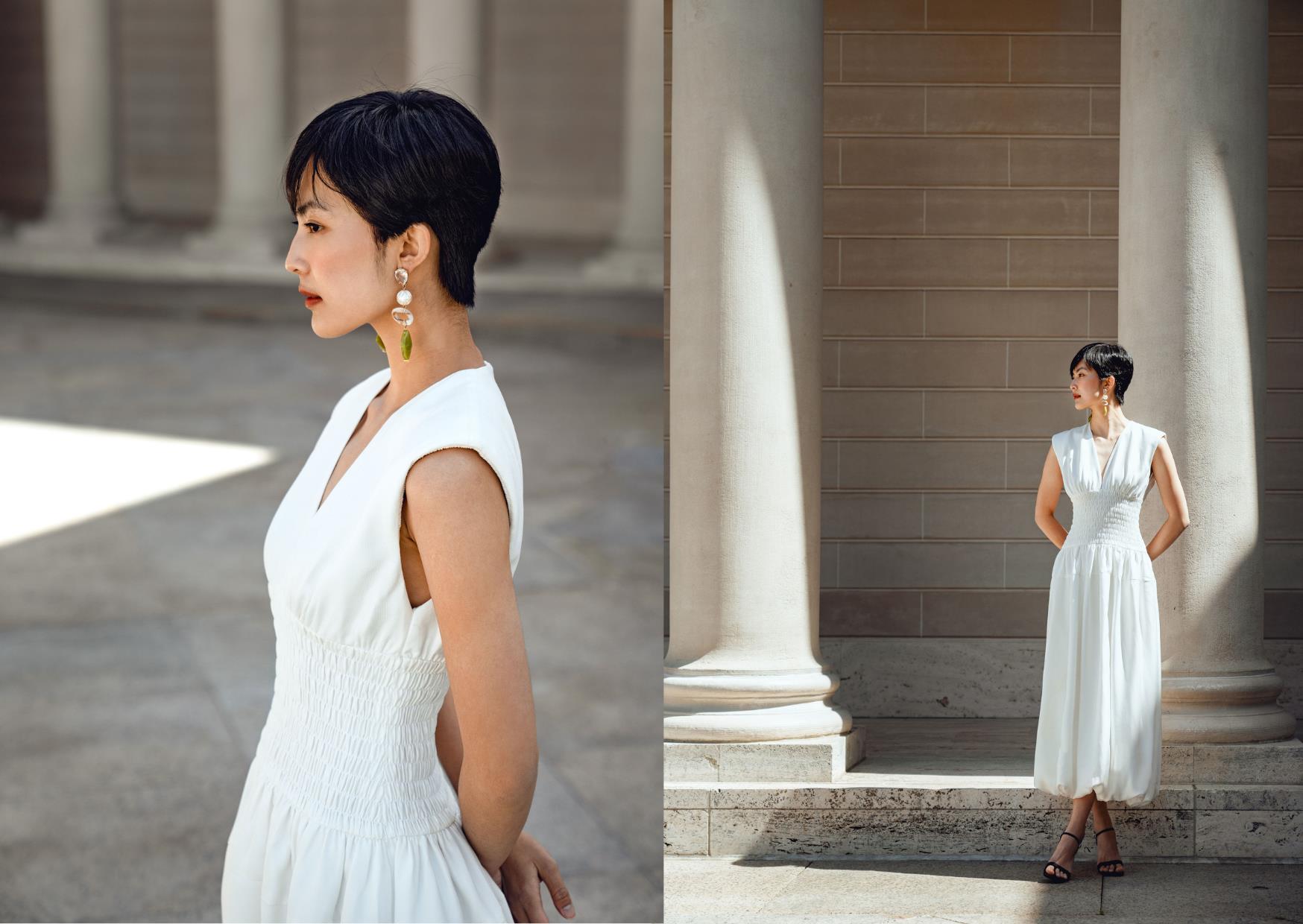 The muse no longer has long hair but instead has a short hairstyle creating a contemporary Helly Tong.
According to the owner's share, her mother is the strongest inspiration for her current hair, because since she was a child, her mother has always cut her short hair like that. Changing her hair is also changing the image that has become the signature of the name Helly Tong, however, it was Helly who confirmed to everyone that although she cut her long hair, her charisma and beauty were still there. Tradition is not lost.
Impressive turning point of designer Cuong Dam and CHATS by C.DAM
In the past few years, the CHATS by C.DAM brand has risen as a phenomenon in the high-fashion segment. CHATS associates its image with a minimalist, contemporary fashion style, loved by its high applicability. But in the latest collection, designer Cuong Dam has brought this brand an impressive turning point.
Called Artifact, the collection that was released at the end of April surprised fans with the new changes of CHATS. Different from the usual lightness, Artifact is more creative and unique. At Artifact, designer Cuong Dam prefers a comfortable figure instead of being wrapped up in waistline designs like before. He put bold and liberal cuts on the signature embossed detail of CHATS by C.DAM. Such innovative creativity, but Artifact still hides the traditional beauty, which can be clearly seen through the color of nuggets that harmonizes the pure Vietnamese beauty and the look towards the future…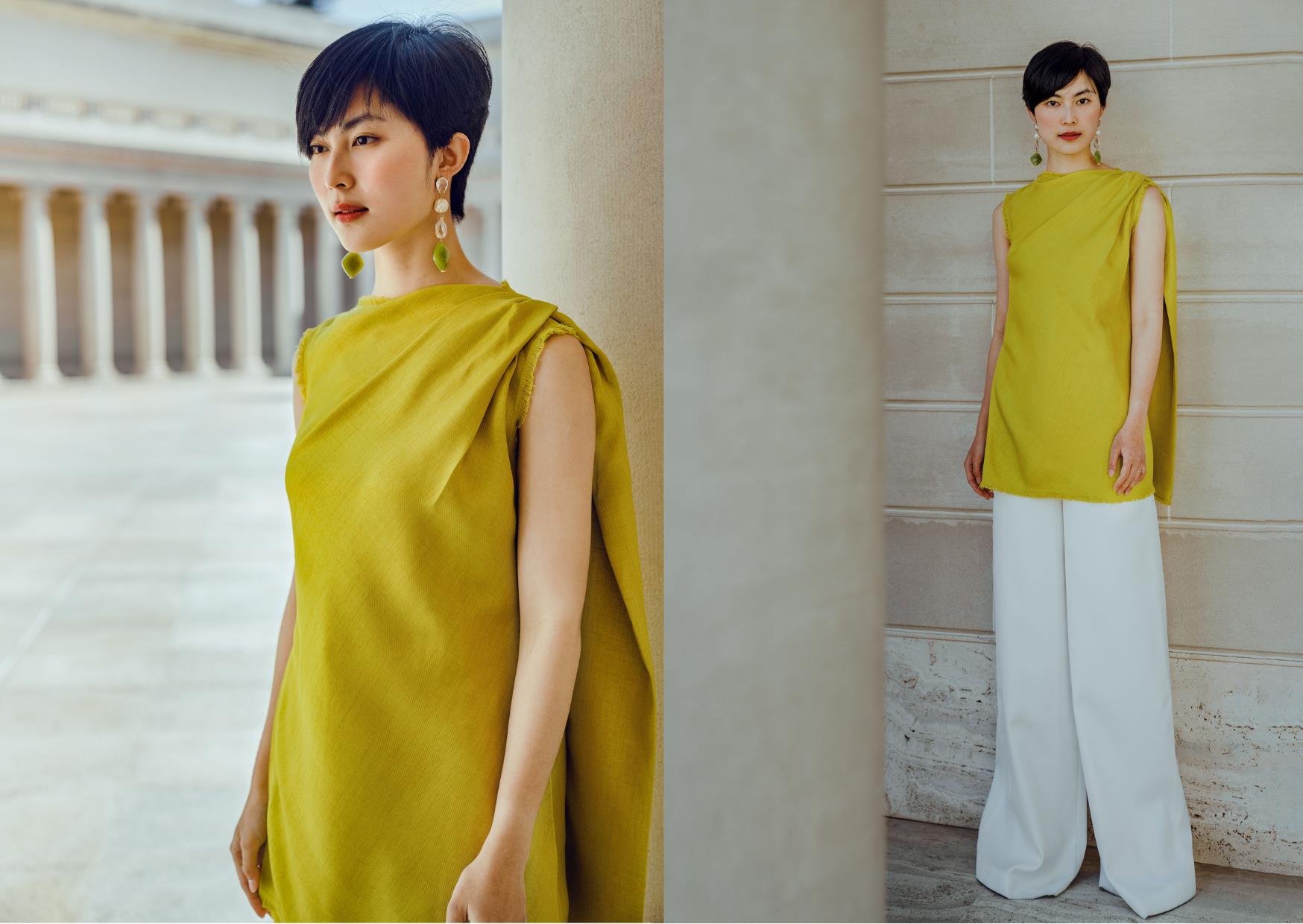 Helly and CHATS by C.DAM create a contemporary image with both Vietnamese traditions and a vision towards the future.
Smooth pairing journey and transformation at the same time of the Song muse and designer Cuong Dam
In the eyes of the public, Helly Tong and Cuong Dam's designs have a lovely, gentle image. For Helly, it was pure long hair without chemicals, and for designer Cuong Dam, it was the costumes that honor a woman's figure. The muse Helly Tong is a face attached to CHATS by C.DAM from the early days to the present, and it's so coincidental that both have a transformation at the same time.
It is no exaggeration to say that Helly and CHATS have become a perfect match in terms of beauty, appearance and spiritual values ​​over the years. Remember, the image of Tong in the designs of CHATS's recent Tet collection made a great impression on the public. And now, once again, Miss Tong with short hair in the innovative fashion style of CHATS by C.DAM causes a fever with a set of photos in the West.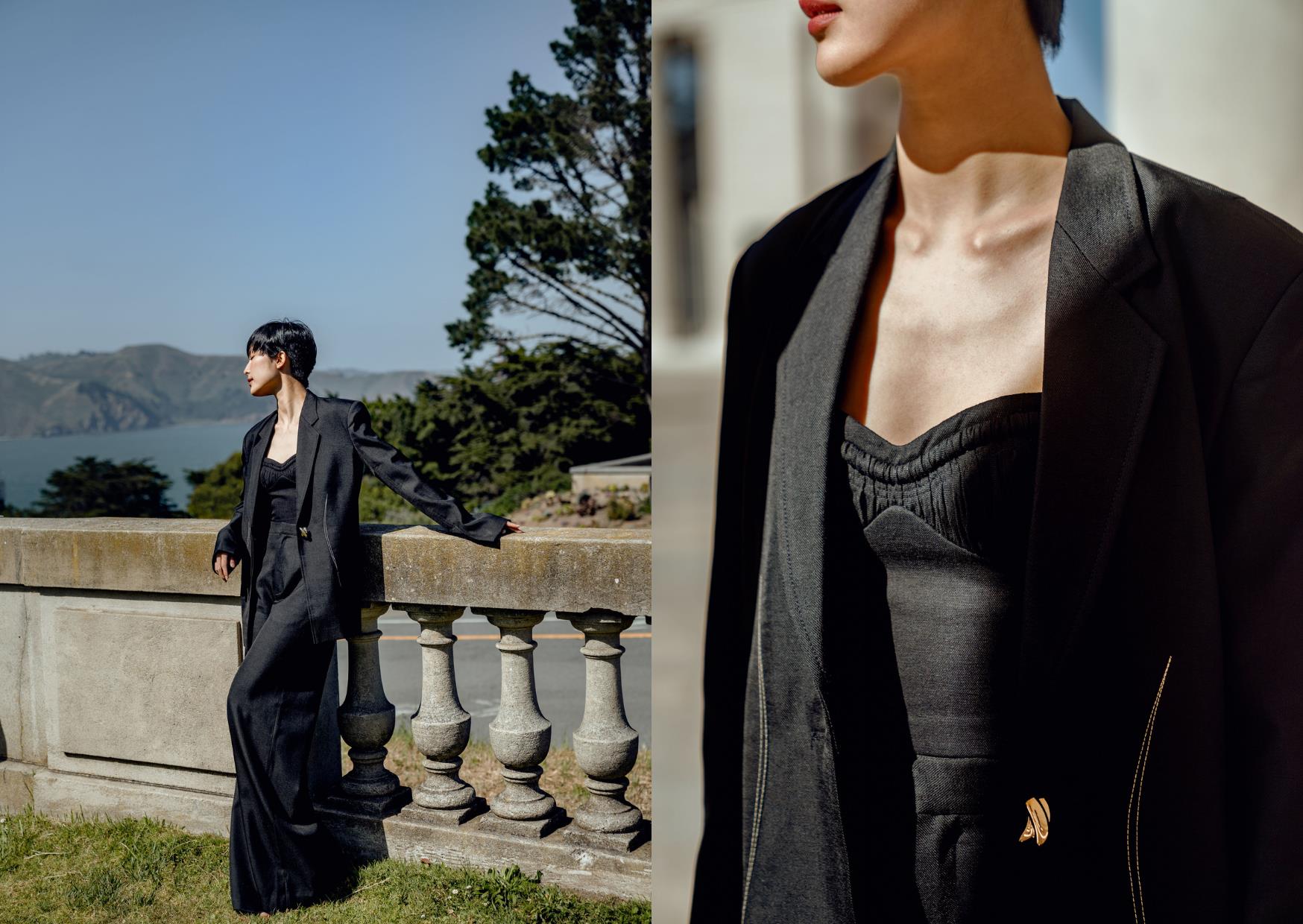 The beauty of the Song family and designer Cuong Dam had a big turning point at the same time
This impressive change is the beginning of a new page in the fashion journey of designer Cuong Dam, with the first impression being a personal show next June. At the same time as launching the C.DAM brand with a contemporary ego, the upcoming show is an affirmation of his pioneering creative thinking when combining elements of traditional culture with inspiration for the future.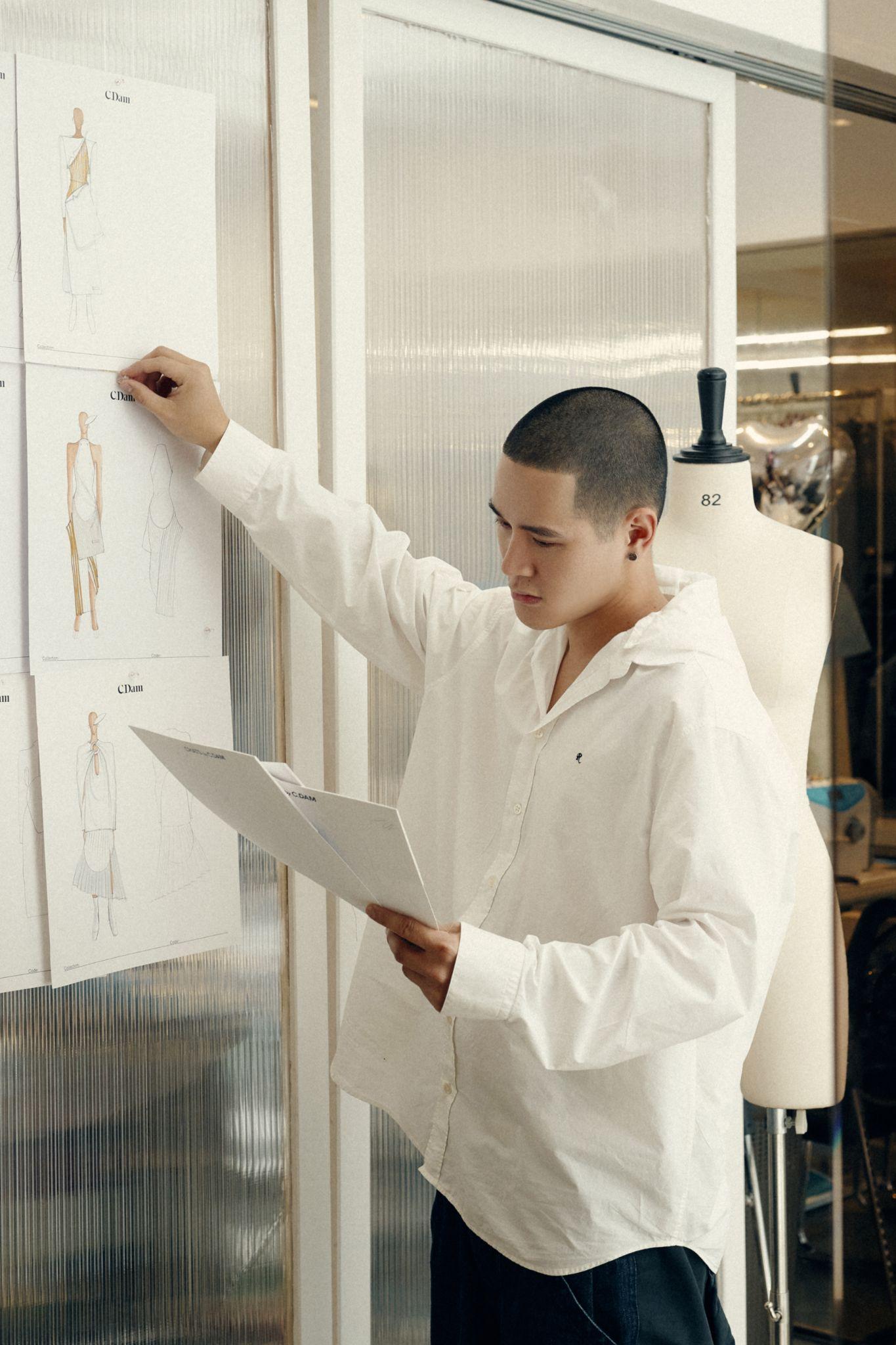 Check out more CHATS by C.Dam's new collection at: https://chatsbycdam.com/.
https://kenh14.vn/dien-mao-moi-gay-thon-thuc-cua-nang-tho-helly-tong-giua-troi-tay-20220508225303837.chn
You are reading the article
The sobbing new look of the muse Helly Tong in the West

at
Blogtuan.info
– Source:
Kenh14.Vn
– Read the original article
here