Tech
The US is afraid of running out of breath when China has approved driverless taxis to go into operation
China has just reached an important milestone on the way to commercialization of self-driving car technology: On April 28, 2022, Beijing awarded Internet giant Baidu a license to operate driverless taxis. first in the country. Apollo Go, Baidu's self-driving car rental platform, started accepting rides on the same day. The fleet includes 10 self-driving vehicles operating on an area of ​​60 square kilometers in the inner city, and the company plans to add 30 driverless taxis in the future.
"The approval of this mechanism marks an important milestone for the self-driving passenger car industry in China, a signal of regulatory openness to take a step further into a future of driverless mobility. absolutely," Baidu said in its announcement last week.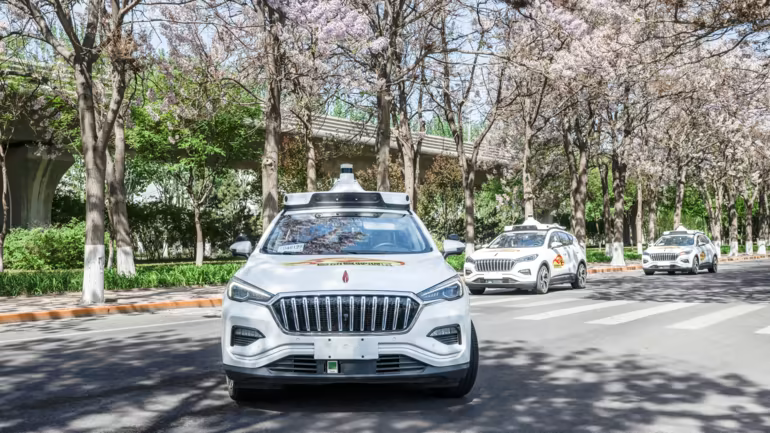 The license does not allow Baidu to charge a service fee from passenger trips in newly approved driverless vehicles, but the company says this should not be an issue. "Apollo Go is not currently geared to profit," Wei Dong, vice president and director of operational safety at Baidu's Intelligent Driving Group, told Nikkei Asia. "Instead, the goal is for as many people to experience and accept this new mode of transportation as possible. As users get used to self-driving cars, the number of customers will gradually increase and lay the foundation for a good business result.."
In another move that also appeared for the first time, self-driving car startup based in Quang Chau Pony.ai was also awarded a license to operate 100 robot taxis in Nansha district, Guangzhou province, provided that a driver is available in the vehicle.
The company's plan is to eventually charge for trips and gradually expand the service to areas other than the Guangzhou camp. The fee for each ride will be similar to that of a regular taxi in Guangzhou, said Mo Luyi, vice president of Pony.ai.
Self-driving taxis have attracted billions of dollars in investment and the attention of the world's top tech giants, including Google, Baidu, GM and Alibaba.
The commercialization of self-driving technology is one of the technology front lines between the two giant rivals, the US and China. Each of these countries is focused on gaining the upper hand not only in self-driving cars, but also in artificial intelligence, touch, and mapping technologies that make self-driving cars work.
While Wei and others expressed regret over China's "late" start in terms of regulation, the US jumped to the driverless car future two years ago by issuing commercial operator licenses. Commercial for Waymo's fully self-driving robot taxi.
But regulatory approval does not guarantee smooth sailing.
Waymo, the company that "shares the same mother" with Google, Alphabet has started to open a robotaxi car rental service in the capital of Arizona since October 2020. However, during one time Nikkei Asia reporter Yifan Yu tried the service, her 14-mile trip ended up taking three times longer than a normal bus ride, in part because of trouble in the road. getting to the bus stop. Meanwhile, the fare for a trip is also at the level of Uber and Lyft, two companies that rent cars for drivers
"We provide our group of passengers with tailored and secure ride experiences, which we believe are priced right based on the needs and services we offer.." A Waymo spokesperson told Nikkei Asia when asked about the price.
A bigger problem is related to the pickup location. The Waymo app gives customers directions to the nearest parking spot where the robotaxi is waiting. However, the site is across from a four-lane, two-way highway with no pedestrian crossing. When asked about the situation later, a Waymo spokesperson said it was a "The error in a particular case was caused by the Google Maps data we use".
The ride itself is quite smooth, and the robot driver strictly obeys all traffic rules. The only downside is that sometimes the car stops and accelerates suddenly, which is common in self-driving cars.
Waymo declined to disclose revenue from operating robotaxi in Phoenix, but the company said it plans to bring the service to the San Francisco Bay Area, where it is headquartered. Waymo is now offering its driverless ride service free to trial subscribers and Waymo employees in the area.
In February, the California Public Service Commission issued its first license to Waymo and Cruise, a self-driving car company behind General Motors. This license allows the two companies to charge passengers on self-driving car trips accompanied by a driver. The state has yet to license companies to commercially operate fully driverless robotaxi.
A year and a half after launching in Phoenix, Waymo remains the only company in the US to operate fully self-driving taxis commercially.
Large-scale commercialization of robotaxi is still slow in the US, as each state has its own laws governing autonomous vehicles.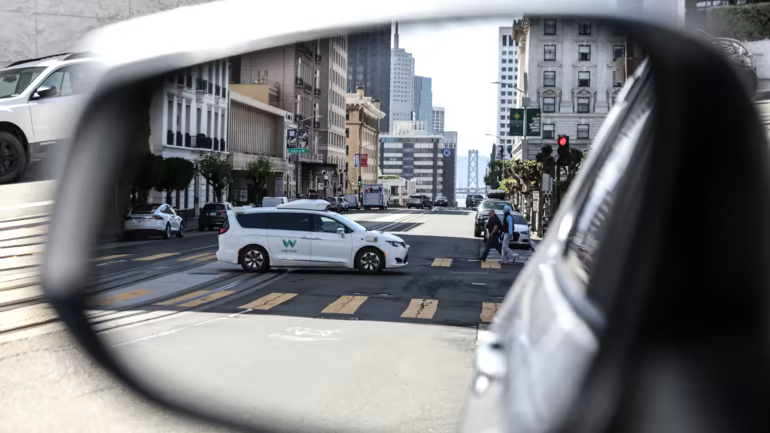 Meanwhile, in China, one of the biggest obstacles is the reluctance of the authorities to deploy self-driving technology. Even getting a license to test autonomous vehicles is complicated, according to a local traffic official.
Automated vehicles in China need to go through a test by a third party designated by the state before being awarded a test license, the official, who asked not to be named, told Nikkei Asia. This test is divided into rigorous stages that the vehicle must go through in turn.
In the opposite direction we have the state of California in the US, where the regulatory framework is said to be the gold standard for automated vehicle testing. California does not require a third-party inspection company to apply for a test drive license issued by the state Department of Transportation.
But there's also good news for Chinese companies: Public sentiment toward autonomous vehicles in China is far more positive than in the United States. This is an important factor to ensure the commercialization of robotaxi.
In a recent study by the Pew Research Center, nearly half of US adults believe the widespread adoption of driverless cars will harm society. According to a JD Power report, a user confidence index for automated vehicles is 50 out of 100, much higher than 36 for US consumers.
The move to promote self-driving vehicles as part of Beijing's national strategy is also expected to facilitate robotaxi operators.
"China wants to surpass other countries in automatic intelligence", said Cui Dongshu, general secretary of the China Passenger Car Association. "So the government is trying to promote the development of the self-driving car business and launch pilot projects in some areas.
Not only that, the new facilities associated with this industry will also promote economic growth."
According to China's 14th Five-Year Plan, commercial application of self-driving cars in designated areas will begin in 2025. Industry experts predict relevant laws and regulations for Self-driving car permits will also be introduced between now and next year.
"This means that after 2025, more cities will have more policy flexibility to facilitate the operation and scaling up of self-driving cars."- a Baidu spokesperson told Nikkei Asia. ""Once the national standard is in place in 2025, the industry's supply chain network will be standardized, pushing supply costs down significantly in the period 2025 – 2028. "We believe that the commercialization of robotaxi will peak in the period 2028 – 2030."
Meanwhile, the US lacks a national vision strategy for self-driving technology, leaving each state and company like Waymo to draw their own path.
According to the source, Cruise has urged the government to support policies that accelerate the deployment of driverless vehicles on US roads, as the country is lagging behind China, which has a "top-up approach". down, oriented focus". This was mentioned in a letter from Dan Ammann, CEO of Cruise, written in May, and then retweeted by Reuters.
Several lawmakers in the US have proposed legislation to help boost the electric-autonomous vehicle industry. "Every day we get nothing done and by the time we are late we are falling behind some country and the whole world.." – Ohio congressman Bob Latta announced in March.
You are reading the article
The US is afraid of running out of breath when China has approved driverless taxis to go into operation

at
Blogtuan.info
– Source:
genk.vn
– Read the original article
here