Business
These 10 shopping rules will protect your wallet
As the epidemic unfolds, some people keep their jobs and have savings. For them, basic pleasures like traveling, shopping and eating out will become the first things to do when normal life returns.
Another part had their income reduced, even lost their jobs, and had to go through a period of tight spending during the epidemic. Either way, when life returns to normal, you need to think about how you spend and save.
Here are 10 extremely useful things for you to spend more wisely when returning to life after the epidemic:
1. Have fun but don't overdo it
Having been restrained from spending for quite a long time, everyone must be very excited when things return to normal. They go out to eat, attend events and indispensable travel.
However, no matter how happy and excited you are, the advice for you is to make a specific plan and spend it slowly, don't "crazy" spend money. Otherwise you will waste money, even go into debt.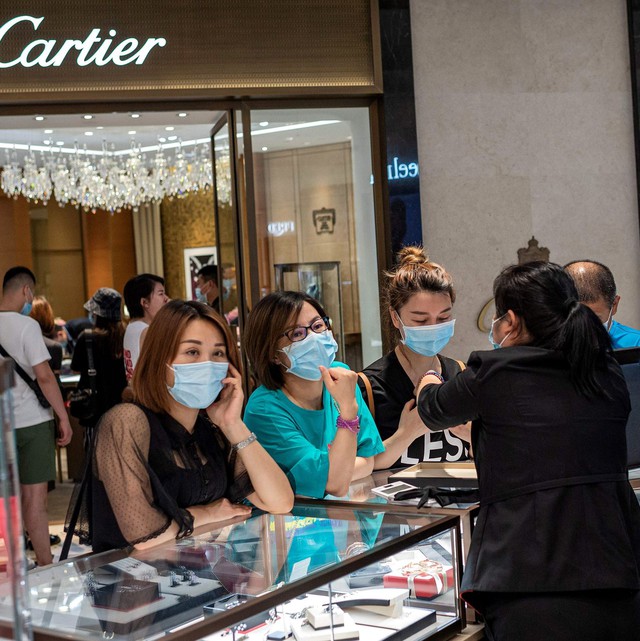 2. Don't forget the purpose of saving for retirement
For those who still maintain the habit of saving and balancing spending during the epidemic, use the money you have accumulated in the past time to add to your retirement fund.
No matter how passionate you are about shopping after the pandemic, don't forget to build a retirement fund for your future.
3. Set up automatic savings
If the pandemic makes your money saving plan difficult, now is the perfect time to set up an automatic savings mechanism at your bank.
Every time you receive a salary, a part of your income will be automatically transferred to a savings account, helping to build a successful savings plan.
4. Try to maintain good shopping habits dating back to the pandemic
When the epidemic occurs, to ensure health and safety, we always go to the supermarket in the shortest possible time, with a list of items to buy on hand. That invisible action also helps you save more money, not over-shopping.
Now, even if life has gradually returned to normal, you should not give up the good habits you have built before.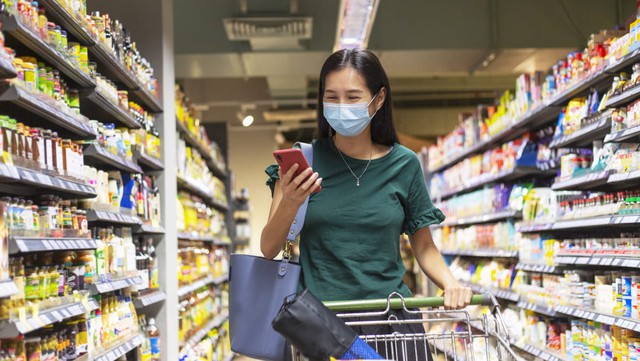 5. Cut out cable TV service if possible
In the time when the whole family is at home more, the entertainment element is indispensable. You probably also realize that streaming services like Netflix are cheaper and have many advantages over cable TV. So what are you waiting for without cutting cable TV to not waste extra money every month?
6. If you are going to buy a house, think carefully
The epidemic caused many banks to reduce interest rates to almost the lowest in history. Therefore, many people come up with the idea of ​​buying a house at this time to take advantage of interest costs.
But you need to be especially aware, that real estate can soar during this period. And interest rates can be completely adjusted in the near future. Please carefully consider your financial situation and income before making the final decision.
7. Adjust online shopping habits
The epidemic makes people build the habit of buying online. But when life returns to normal, you should limit your online purchases.
It only takes one click to make a purchase, the operation is so simple that it makes us easy to make mistakes, buy a lot of things we don't really need just because they look attractive.
8. Remember to spend to improve yourself
Many people lost their jobs or reduced their salaries when the epidemic occurred. At this time, perhaps they are only aware of the importance of upgrading themselves, improving their expertise, skills, learning more certificates…
After the epidemic period, you have to increase the amount of money you spend on yourself. As the economy gradually recovers, we will have more open career opportunities.
9. Control spending on fitness
During the epidemic, many people cannot go to the gym or the swimming pool. So they bought home gym equipment or built a family pool.
Now that you can go to the gym, home exercise equipment is unlikely to be used. Therefore, consider and control your spending well in this aspect so as not to waste money.
10. Review All Old Habits
COVID-19 has created many new habits for most people. Among them can be mentioned as food delivery services, which cost you extra money to spend.
Now is the time to take a look at all of those behaviors, determine what's worth keeping and what's getting rid of.
https://afamily.vn/10-nguyen-tac-mua-sam-nay-se-bao-ve-en-tien-cua-ban-20220505095756169.chn
You are reading the article
These 10 shopping rules will protect your wallet

at
Blogtuan.info
– Source:
cafebiz.vn
– Read the original article
here